Back when she was just 15, Beth Reekles couldn't find the kind of YA novel that appealed to her.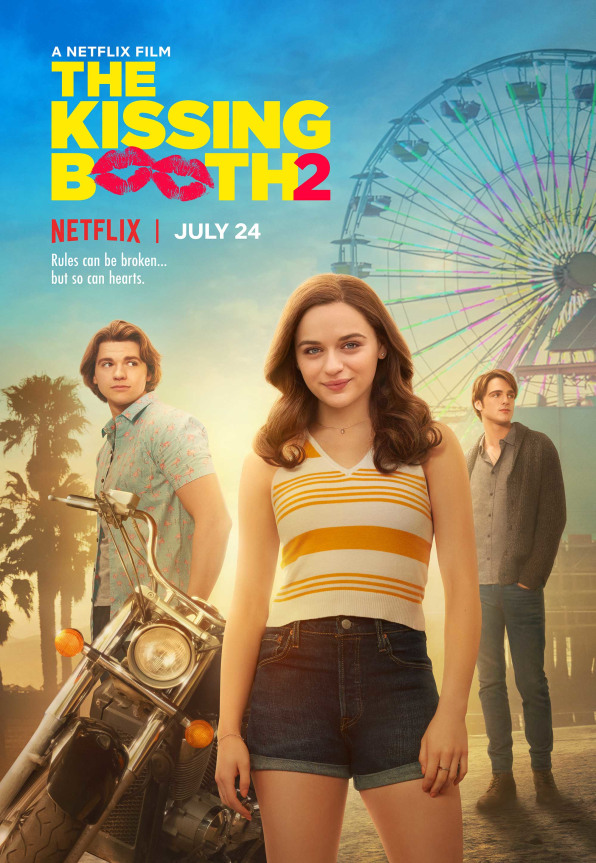 At the time, series such as Stephenie Meyer's Twilight and Suzanne Collins's The Hunger Games were all the rage, but something about sparkling vampires and a dystopian battle royale didn't feel grounded enough in reality for Reekles.
So she started writing her own novel.
Using the social reading platform Wattpad, Reekles fleshed out chapter by chapter what would become The Kissing Booth—the story of Elle, a teenage girl who winds up falling in love with her best friend Lee's playboy brother, Noah.
It was the kind of everyday, high-school story Reekles was looking for.
Apparently, she wasn't the only one.
Since being uploaded to Wattpad in 2011, The Kissing Booth accumulated more than 19 million reads on the platform. Two years later, when Reekles was 17, she secured a three-book deal with Penguin Random House UK. Just a year later, The Kissing Booth was adapted into a Netflix film that, around the time of its release, Netflix's then chief content officer, Ted Sarandos, said was "one of the most-watched movies in the country, and maybe in the world."
Now the sequel to Reekles's accidental sensation is here.
"I didn't even think of it as a series," she says. "I think if I turned around to my publishers and said, 'No, I'm not doing the sequel. You're not getting anything from me," that probably would have been the end of it. But I couldn't let go of the characters, to be honest. They'd become sort of such a big part of my life."
The Kissing Booth 2 picks up right after the last movie left off with Elle (Joey King) and Noah (Jacob Elordi) under strain; Noah has gone off to college across the country, and Elle is getting attention from her new classmate Marco (Taylor Zakhar Perez).
If it sounds like just "high school drama," that's entirely the point.
Reekles believes The Kissing Booth struck the chord that it did because it's so rooted in a regular experience. And that grounded, YA space seems to be a sweet spot for Netflix as it continues to roll out similar films and shows such as To All the Boys I've Loved Before, The Half of It, and Never Have Have I Ever. Reekles also mentions that The Kissing Booth fans have always appreciated the fact that Elle and Lee just have a platonic relationship.
"So many people watched that movie or they read the book, thinking it was going to be a love triangle situation, and that never happens," Reekles says. "I saw messages from people saying this felt like me and my guy best friend, and we don't see ourselves reflected an awful lot sometimes."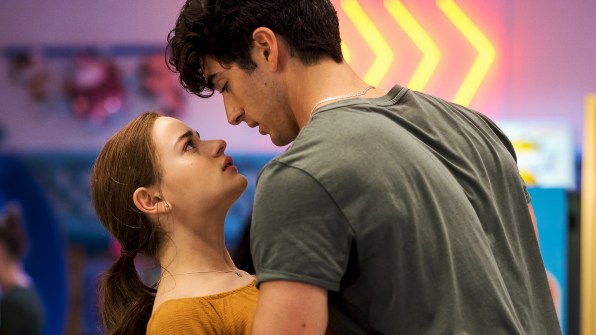 "It's that kind of rom-com genre, but with everyday characters in quite normal situations, dealing with friendships or trying to get into college, juggling things like siblings and parents and new romantic relationships often for the first time," Reekles continues. "I think there's kind of a nostalgia for a lot of older readers. I get a lot of moms who are in their forties, saying, 'Oh, this took me right back to my teenage years.' That's what I was looking for."