It's the same story every year. July 4 hits, marking the exact middle point of the year, and then less than a month later—boom—August 1 suddenly starts the slow, steady slog toward Christmas.
"But didn't Christmas just happen?" you might ordinarily ask, possibly while rubbing SPF-30 sunscreen into your sandy, beach-bound shoulders. Not this year, it didn't. After months of quarantine and semi-quarantine, last Christmas feels like at least two Christmases ago.
In any case, whether you're bummed out by the Christmas Creep or not, your Pop Culture Christmas has come early this year, with another massive bounty of at-home offerings in the film, TV, and music departments. There's Lovecraft Country, the mysterious new HBO show with both Jordan Peele and J.J. Abrams behind it, new music from Cut Copy and Disclosure, and Seth Rogen turning into a pickle.
What more could you ask for? (Besides, you know, not being in a pandemic.)
Have a look below at Fast Company's creative calendar for August 2020 to see the remainder of this summer's offerings.
MOVIES
The Go-Go's, August 1 on Showtime
CRSHD, August 4
Day 13, August 4
The Resistance Fighter, August 4
Sam Jay: 3 in the Morning, August 4 on Netflix
Star Light, August 4
The Swamp, August 4 on HBO
Anelka: Misunderstood, August 5 on Netflix
An American Pickle, August 6 on HBO Max
On The Trail, August 6 on HBO Max
Black Water: Abyss, August 7
Howard, August 7 on Disney+
I Used to Go Here, August 7
Made in Italy, August 7
Out Stealing Horses, August 7
Paydirt, August 7
The Secret Garden, August 7
She Dies Tomorrow, August 7
The Tax Collector, August 7
Waiting for the Barbarians, August 7
The Broken Hearts Gallery, August 7
The Empty Man, August 7
Children of the Sea, August 11
Gutterbug, August 11
Rob Schneider: Asian Momma, Mexican Kids, August 11 on Netflix
Valley of the Gods, August 11
Yusuf Hawkins: Storm Over Brooklyn, August 12 on HBO
Boys State, August 14 on Apple TV+
Fatima, August 14
Project Power, August 14 on Netflix
The Silencing, August 14
Sputnik, August 14
Sound of Metal, August 14
Skin: A History of Nudity in the Movies, August 18
John Was Trying to Contact Aliens, August 20 on Netflix
Chemical Hearts, August 21 on Prime Video
Antebellum, August 21
Ravage, August 21
Random Acts of Violence, August 21 on Shudder
Tesla, August 21
One Night in Bangkok, August 25
The Prison Within, August 25
Tyler Perry's Madea's Farewell Play, August 27 on BET+
Centigrade, August 28
Phineas and Ferb The Movie: Candace Against the Universe, August 28 on Disney+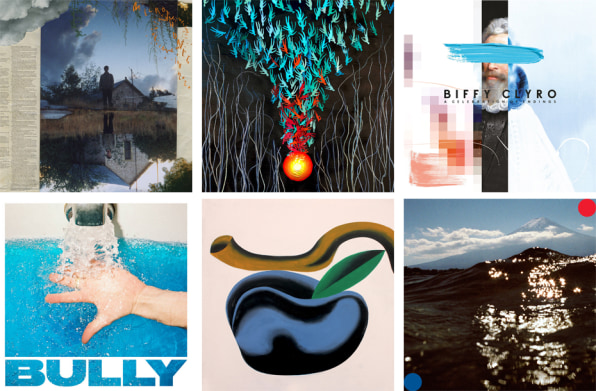 MUSIC
TV
Seeing America With Megan Rapinoe, August 1 on HBO
Connected, August 2 on Netflix
Immigration Nation, August 3 on Netflix
Catfish: The TV Show, August 5 on MTV
World's Most Wanted, August 5 on Netflix
Hitmen, August 6 on Peacock
The Rain, August 6 on Netflix
Star Trek: Lower Decks, August 6 on CBS All Access
Upright, August 6 on Sundance Now
Alta Mar, August 7 on Netflix
Tiny Creatures, August 7 on Netflix
Surviving Jeffrey Epstein, August 9 on Lifetime
We Hunt Together, August 9 on Showtime
YOLO: Crystal Fantasy, August 9 on Adult Swim
Game On: A Comedy Crossover Event, August 10 on Netflix
Hard Knocks: Los Angeles, August 11 on HBO
Ted Lasso, August 14 on Apple TV+
Teenage Bounty Hunters, August 14 on Netflix
The Circus, August 16 on Showtime
Lovecraft Country, August 16 on HBO
Dead Pixels, August 18 on CW
Biohackers, August 20 on Netflix
Hoops, August 21 on Netflix
Lucifer, August 21 on Netflix
The Vow, August 23 on HBO
Trinkets, August 25 on Netflix
2020 MTV Video Music Awards, August 30 on MTV
Love Fraud, August 30 on Showtime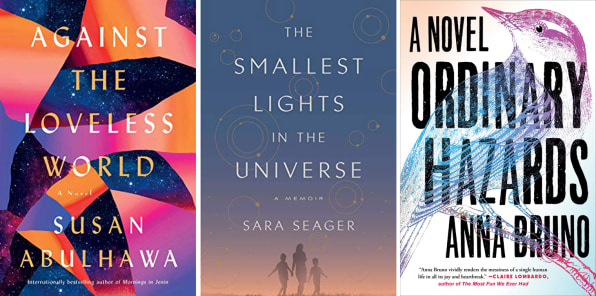 BOOKS
The Boys' Club by Erica Katz, August 4
The Death of Vivek Oji by Akwaeke Emezi, August 4
Migrations by Charlotte McConaghy, August 4
The Night Swim by Megan Goldin, August 4
Portrait of Humanity Vol. 2 by Hoxton Mini Press, August 8
Trivial Pursuits: The English at Play by Orlando Gili, August 8
Car Ma by Alison Mosshart, August 11
Seeds and Stems by Simon Hanselmann, August 11
The Smallest Lights in the Universe by Sara Seager, August 14
Ordinary Hazards by Anna Bruno, August 18
Reaganland by Rick Perlstein, August 18
Against the Loveless World by Susan Abulhawa, August 25
Magnum Artists: Great Photographers Meet Great Artists by Simon Bainbridge, August 25
American Dreams: Portraits & Stories of a Country by Ian Brown, August 25
The Shadow Knows by Lee Friedlander, August 25
[Photo Illustration: Samir Abady; Lovecraft Country: Elizabeth Morris/HBO; Ted Lasso: courtesy of Apple TV+; Trinkets: Allyson Riggs/Netflix; An American Pickle: Hopper Stone/HBO Max]