As kids head back to school—and with those under 12 still not eligible for vaccine—child-size masks are a hot commodity. Finding the right (and best) mask for your child can be difficult: A snug-fitting, guideline-meeting mask that's comfortable enough to wear all day is key.
To help, we've rounded up some of our favorites masks, tailored for smaller faces. Stock for these brands can fluctuate, but for the most part, all of these retailers have restocks planned as the school year goes on. So if at first your don't succeed, check back again!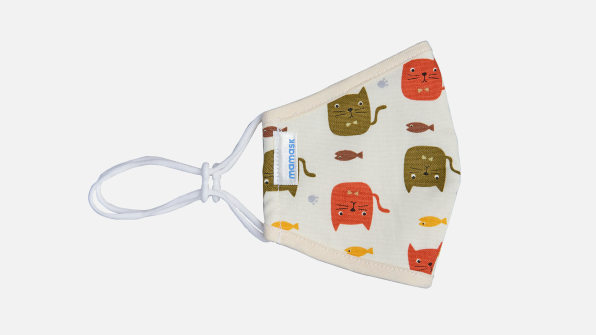 Mamask Signature Face Mask
Korean brand Mamask's selection of breathable cotton and handmade Signature Masks is available in a range of delightfully charming prints. They also feature adjustable silicone ear loops, a bio-washed inner lining (which keeps the face-hugging fabric super smooth), and a copper ion fabric filter that can be reused up to 50 times.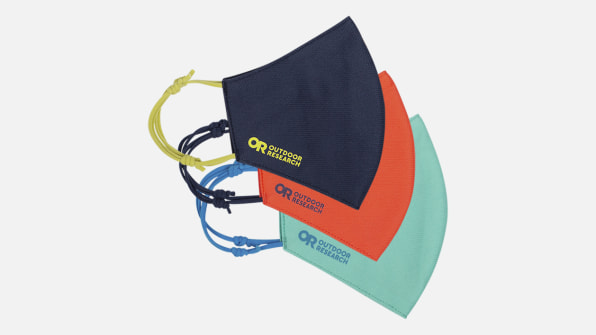 Outdoor Research Face Cover Kit
Seattle-based Outdoor Research's mask is designed to seamlessly form over your face—with a nose wire for extra snug coverage (and to keep glasses fog-free)—and the company's Kids masks are a slightly smaller version of their quick-dry, moisture-wicking originals. They come with a set of disposable filters (and a pouch to stash your mask and filters in), and 3-pack refills can be purchased for an additional $2.50.
Brave New Look Kids Masks
Each L.A.-made Brave New Look dual-layer mask features a pocket fitted for a multi-layer, meltblown PM2.5 Filter. The recyclable filter lasts about a week, and replacements are inexpensive and easy to purchase online. The adjustable ear loops keep the mask snug and comfortable throughout the day.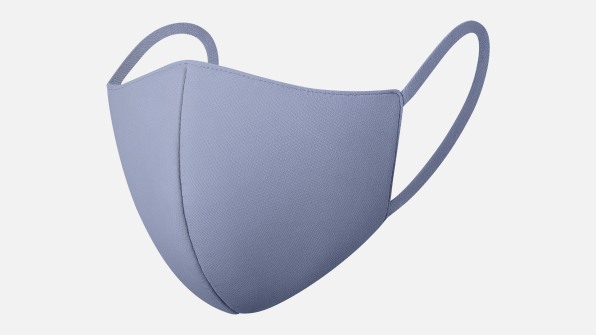 Uniqlo AIRism Mask
Uniqlo's ultra-breathable AIRism masks are a favorite among Fast Company parents (for themselves and their little ones alike), and the smallest size of the tri-layer face covering is designed to fit kids. Every mask features a built-in, non-woven filter, a contoured fit, UV-blocking outer, and holds up well in the wash. The "small" kid-size mask is frequently sold out. Check back for restocks.
Sock Fancy Triple Layer Premium Mask
A slight pivot from socks, Sock Fancy's novelty-print masks are form-fitting, engineered to hug your chin with a nose bridge for a snug, no-fog fit. Each kid's mask—a pint-size version of the adult's—features a polyfiber middle layer for built-in filtration and a wire nose piece for a strong (but not restricting) feel.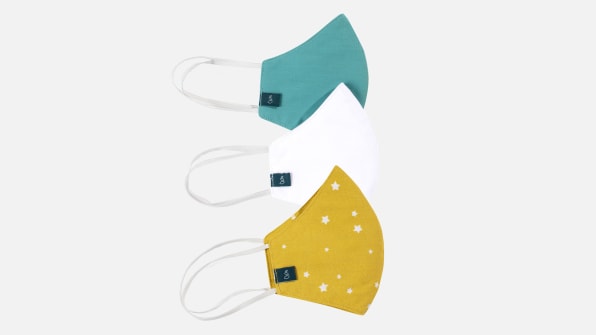 Grove Collaborative Kids Masks
Grove Collaborative's house brand, Grove Co. has a trio of masks made with organic cotton that feature an inner layer with an antimicrobial coating—lasting up to 40 washes—to help mitigate germs from the inside out. They sell out regularly. Check for restocks.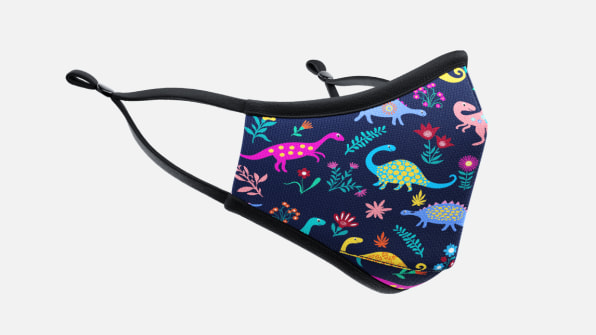 Vistaprint Kids Face Masks
We still love Vistaprint's colorful, stretchy masks. The kids' sizes are designed for ages 4 and up, and like the adult counterparts, feature two layers of fabric, a flexible nose-bridge wire, and a filter pocket.
Sanctuary Kids PPE Masks
Still ever-so-cute, the Sanctuary mask sets are washable, dual-layer, and feature a 100% polypropylene meltblown filter. They're designed to fit ages 2 through 8, and come in a five-pack for every day of the school week.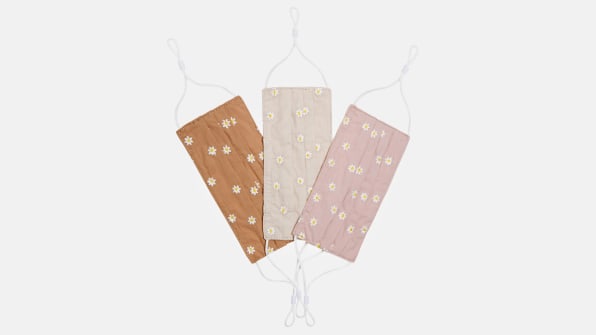 Caraa Universal Kids Masks
Luxury do-everything bag company Caraa's signature double-layer masks are available in kids' sizes, with cheerful designs, adjustable straps, and a nose-bridge wire, designed to withstand repeated washing without losing their crisp and creased shape.
Fast Company's Recommender section is dedicated to surfacing innovative products, services, and brands that are changing how we live and work. Every item that we write about is independently selected by our editors and, wherever possible, tested and reviewed. Fast Company may receive revenue from some links in our stories; however, all selections are based on our editorial judgment.