After nine years in development, the Mars 2020 rover, Perseverance, was entering its final four months when the COVID-19 pandemic struck. By then, the separate spacecraft sections had arrived at Kennedy Space Center (KSC) in Florida for assembly and testing. With diminishing margins for error or delays, teams were suddenly thrust into working from home with family distractions. Adding to the pressure was a four-week launch window that, if missed, would push the mission back two years and a half billion dollars.
"Putting together a spacecraft to Mars and not making a mistake is hard no matter what," said NASA deputy project manager Matt Wallace. "Trying to do it during the middle of a pandemic is a lot harder. Everyone told us we could not have come up with a better name than Perseverance." (Wallace and others in this story spoke during or in videos presented at a virtual June press conference.)
Despite this seismic hurdle, the Mars 2020 rover is on track for a July 30 launch toward its seven-month, 314-million-mile journey to the Red Planet. Its two-year mission is to gather samples suggesting past microscopic life for subsequent retrieval and return to Earth, explore the 4-billion-year-old geology of the Jezero Crater landing site, and demonstrate technologies for future robotic and human exploration. The mission has cost $2.4 billion from development through launch, with another $300 million earmarked for operations and surface science.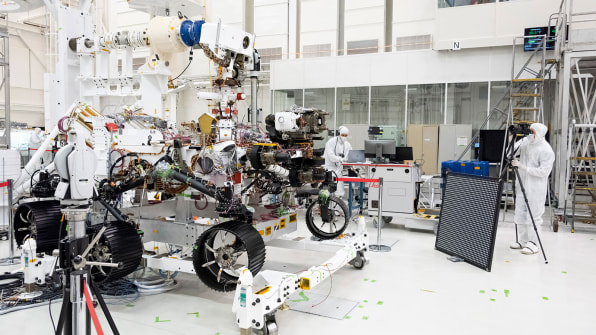 "It's not lost on me that 51 years ago on July 20, Neil Armstrong and Buzz Aldrin were walking on the moon for the first time in history," said NASA administrator Jim Bridenstine. "And during that time, they did the first-ever lunar return mission. Here we are with Mars Perseverance, getting ready to do the first Mars return mission."
Perseverance is the ninth and most sophisticated NASA spacecraft to visit Mars and the first step in the agency's decades-in-planning Mars Sample Return campaign, which involves multiple spacecraft and partnerships with the European Space Agency. It will drill for, analyze, and collect samples of rocks and soil from areas once thought to have been habitable, and set them aside in sealed sterile tube caches for a retrieval mission launching in 2026 that returns them to Earth in 2031 for more detailed study. Perseverance will look for chemical and molecular fossils that provide scientific confirmation of past life, known as biosignatures. The samples will also offer clues as to how the planet evolved over time.
"Samples from Mars have the potential to profoundly change our understanding of the origin, evolution, and distribution of life on Mars and elsewhere in the solar system," said Lori Glaze, NASA director of planetary science.
Other data collection will contribute to eventual manned missions to Mars. By monitoring environmental conditions, NASA scientists will better understand how to protect human explorers. Perseverance will also demonstrate technologies that use natural resources for life support and fuel, like producing oxygen from carbon dioxide in the Martian atmosphere. Then there's Ingenuity, a softball-size helicopter with 4-foot rotors designed to fly in the thinner Martian atmosphere. It will attempt three 90-second test flights and aerial photography, making it the first aircraft to fly on another planet. Future generations of this prototype might enable aerial explorations, probe difficult-to-reach destinations, carry small payloads, and scout for human crews.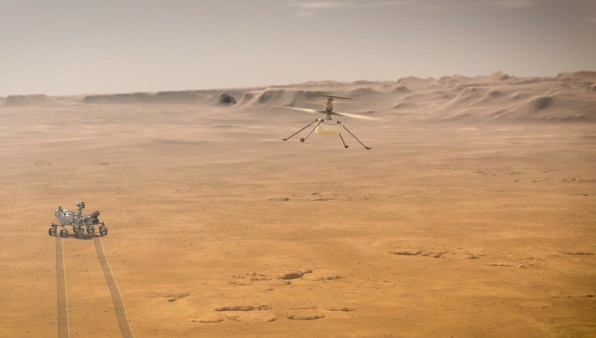 NASA has a launch window from July 17 to August 15 that takes advantage of the optimal positions of Earth and Mars, which will enable Perseverance to land on February 18, 2021, using the least amount of energy. Aiming for a specific date and time helps the mission plan for site-specific lighting and temperature, as well as locations of Mars-orbiting satellites that will record and relay spacecraft data during descent and landing. The launch date has already been pushed back twice due to launch vehicle processing delays, forcing flight analysis teams to look into whether the launch period could be extended further into August. After that, the next opportunity won't occur until September 2022, which could jeopardize both this mission and NASA's long-term Mars exploration objectives.
"It's very expensive if you have to take Perseverance and put it back into storage," said Bridenstine. "It could cost a half billion dollars."
Building in the time of COVID-19
Keeping the Mars 2020 rover microbe- and particulate-free already ranked as the project's most unique challenge before the advent of the SARS-CoV-2 virus. Because the science focuses on the biology of another planet, Jet Propulsion Laboratory, the Pasadena, California-based facility managing the mission, had taken more extreme decontamination measures than with previous rovers. In mid-March, the pandemic began affecting the teams assembling spacecraft sections that had filled 16 tractor trailers.
"You can't make a mistake at that point, and the environment made it a lot more difficult," Wallace said. "Rather than your first priority being mission success and getting to the launchpad, your first priority immediately gets displaced, and it's now the safety of the people."
NASA instituted a Safe at Work program that included personal protective equipment and social distancing measures, remote work, scheduling more shifts with fewer people, and more sanitizing steps before entering clean rooms. With Perseverance deemed mission essential, its workflow never slowed, even as some NASA centers went into more severe lockdowns when coronavirus outbreaks occurred in those regions. Easing restrictions last month resumed work on other missions, like the SpaceX Crew Dragon return on August 2.
While Bridenstine found it easier to reach people in quarantine, many found it distracting on an ongoing basis. "Working in physical isolation is a challenge," said Adam Steltzner, Mars 2020 project chief engineer. "But we are explorers. Our job is to go into the unknown. And this is just another example of the unknown—how to make this job happen when you're doing it largely through a computer screen."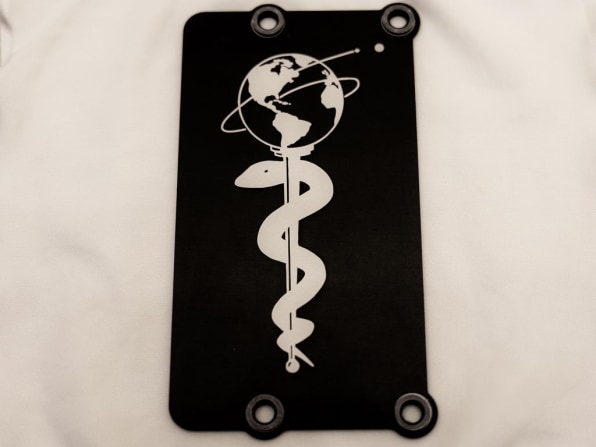 NASA marked this challenge with a COVID-19 Perseverance plate, attached to the left side of the rover chassis. The graphic on the three-by-five-inch aluminum plate depicts Earth, representing the world facing this challenge together, supported by the healthcare community, illustrated by the medical symbol of the serpent-entwined rod. A line depicting a spacecraft's trajectory rises from Earth toward Mars.
Another small plaque acknowledges public support with three microfiches holding 11 million names of people who signed up to have the spacecraft take their names to Mars. (I signed up myself and my pet snail, Flash.) The rover's name comes courtesy of Alex Mather, a Virginia seventh-grader, chosen out of 28,000 submissions from young space enthusiasts.
Countdown to launch
With the launch imminent, NASA scientists are looking forward to some of the rover's engineering bells and whistles. Onboard high-definition cameras and—for the first time—microphones will record and transmit images and audio of the descent and surface movements.
"It will be the first time we're able to see a spacecraft land on another planet," Wallace said.
"We're excited to hear the sounds of Mars, and the rover interacting with its environment and zapping the rocks with the laser," added Katie Stack Morgan, NASA deputy project scientist. "That may tell us about some of the properties of the rocks themselves."
The prize will be finding connections between organic carbon, which points to the presence of life at one time, and the composition and formation of rock and soil samples from the Red Planet.
"Our bar is high for the identification of life," Morgan said. "At the same time, we have to open our minds to possibilities of what life could look like on another planet."