Last week, the Type Directors Club, one of the most exclusive and prestigious professional design organizations in the United States, announced that it would shut down. The announcement came just two days after board member Juan Villanueva accused the Club of being "a racist organization" and submitted his resignation. (TDC claims that financial pressures predating Villanueva's resignation drove the decision to dismantle the Club.) Here, longtime TDC member and former treasurer Bobby C. Martin Jr. considers the closure—and what should happen next. —The editors
For all of my career, I aspired to be recognized by a prestigious design organization like the Type Directors Club. The TDC is the Oscars of typography and type design. To me, their acknowledgment is a mark of greatness. I'm a Black man in America. Making it to the TDC board would give me the ability to ensure others like me are recognized for the work they do, too.
I've been a member of the Type Directors Club for over 15 years. I was a TDC board member for four years. I designed the TDC 62 Call for Entries and Annual, I chaired the TDC 65 Competition, and I founded the TDC Superscript Scholarship. I am proud of that work. I was also proud to see Elizabeth Carey-Smith become president in 2020; design needs to talk about sexism, too.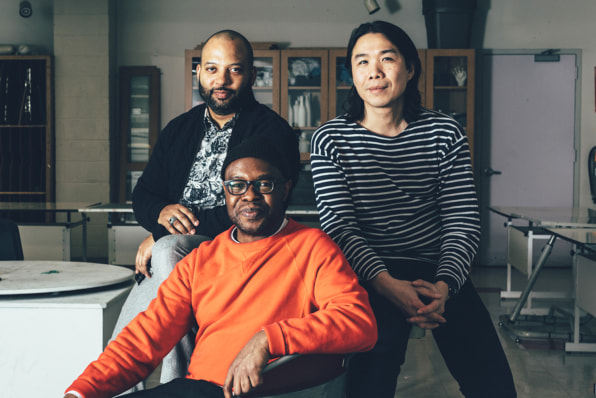 You might ask, if I had all of that opportunity, how could the TDC be a racist organization?
It's in the name. The TDC is a club.
By-laws require that a board member has to have been a dues-paying TDC member for at least one year before being eligible to serve. Laws like this are where racism lives. They make active recruitment to the board impossible. If the 900-person global membership lacks diversity of race, gender, sexuality, age, income, education, practice, ability, or residence, then the board will also be lacking, therefore the board-led programs and events will not serve the right people, and the membership will never become more inclusive. Because why would someone pay dues to an organization that doesn't serve them?
Now, if getting on the board is hard, the path to becoming TDC president is nearly impossible: at least a one-year membership, plus at least one year on the board, plus one year as treasurer or secretary, plus one year as vice president, and then—finally—you're eligible for a two-year term as president. That's a minimum six-year commitment. I was once on track but stepped down after a year of being treasurer. In that executive-level position, I saw the systemic challenges of being a 75-year-old organization, and I chose to prioritize myself and my family. As treasurer, I saw it was impossible to do the work of leading the organization, fixing the organization, running my business, and living my life. And it broke my heart.
Juan Villanueva resigned from the board with good reason. People I admire quit during my tenure too.
I didn't quit.
I didn't quit because I hate seeing the institutions that we worked so hard to be a part of, get torn down as soon as we finally get our foot in the door. We've fought, fought, fought to get people of color and women in leadership, then, when we finally succeeded, it all came tumbling down.
Maybe that's the best way forward. Maybe the only way to dismantle an unequal system is to start fresh. Like I said, doing the work from inside will break your heart. But still, all I want is to get into the system and make it work for everyone else. We deserve it.
Today, after two years on the @typedirectors board, I'm stepping down because the TDC is a racist organization.https://t.co/5qM9aHf29b

— Juan Villanueva (@Juan_Kafka) June 23, 2020
In 2019, CooperType's Cara DiEdwardo, Monotype's Deb Gonet, Carol Wahler, and I founded the TDC's Superscript Scholarship, the first scholarship for a type designer of color. It is a $5,000 monetary prize awarded to college juniors or first year grad students. The number of entries for the inaugural year were low. I take the blame for that. I didn't meet the ambition I had for the launch. I pledge to double down on it this coming fall. I believe I can fix it, and to make sure of it, my design firm Champions will match the $5,000, doubling the amount available to students of color.
Unlike the larger, more complicated structure of AIGA [the professional association for design, which has fielded its own accusations of perpetuating white supremacy], with thousands of members throughout chapters in almost 50 states as well as a national headquarters, the TDC is a small group of nerdy designers and a membership of just around 900 people, all led from a little office space in New York City. The Type Directors Club operations and institutional knowledge—bookkeeping, programming, competitions, board members, and countless industry anecdotes—live with one long-term staff member. Literally everything relies on just one person. That is not sustainable, nor is it fair. But it is nimble. The Type Directors Club could change overnight, if we do the work.
I can't help but think I could have done more, but that's just the problem, isn't it? One person shouldn't have to do it all. Our design organizations must make memberships, boards, and executive committees work for everyone. That is the only way forward.
Bobby C. Martin Jr. is a founding partner of the New York design studio Champions Design. This essay was adapted with the author's permission. Read the original here.