A study published on June 12 by a team of researchers led by a Texas A&M University professor found that not wearing a face mask "dramatically increases a person's chances of being infected by the COVID-19 virus." This inexpensive practice, in conjunction with social distancing and proper hygiene, is "the most likely opportunity to stop the COVID-19 pandemic," according to the researchers.
The WHO has released new guidelines for more effective cloth masks—recommending that they consist of at least three layers of different materials: an inner layer being an absorbent material (such as cotton), a middle layer of non-woven materials for the filter (for instance, polypropylene), and an outer layer made of a nonabsorbent material (such as a polyester or a polyester blend).
If you're looking for a mask, the Nisolo Mask Marketplace is a great place to start. The online mask shop, curated by fashion label Nisolo, was created when the brand was forced to close its production factory due to COVID-19 restrictions. Each mask is rated on a scale of 0 to 5 for style, comfort, functionality, breathability, and sustainability. Plus, you can see shipping estimate times on all masks, so you can more easily shop for masks that that you can buy online right now.
Here are eight of our favorites on the Nisolo Mask Marketplace.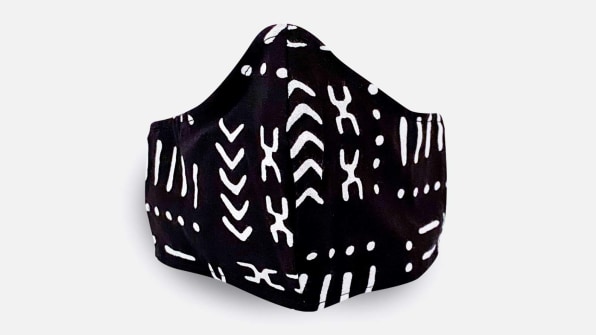 A DIOP Facemask
Featuring a bold, unique print on a handwoven, triple-layer 100% wax cotton and a sealed fit, this mask is about as good as handmade masks come. The elastic two strap design goes around your head–instead of your ears–for added comfort when you need to wear your mask for extended periods of time. Additionally, DIOP is a Black-owned business in Baltimore, so you'll be supporting domestic small business with each purchase.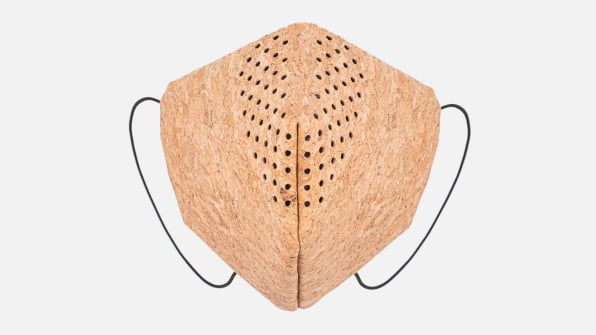 Liore's Cork Mask 
A cork mask probably wouldn't be your first choice, but hear us out. This unexpected design is antimicrobial, water-resistant, and are completely biodegradable. According to Liore, these masks have also been shown to eliminate bacteria and do not absorb dust–so they are a great option for those who have asthma or allergies. The interior of the mask is lined, so your face will stay comfortable all day, while the cork acts as a filter. And at $20, this is an affordable option for how durable it is. Available in kids and adult sizes.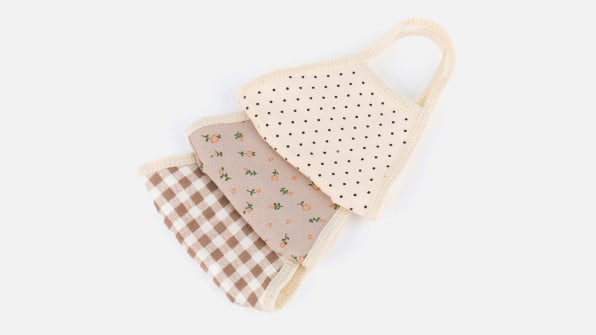 Alex + Nova Patterned Filter Mask 
This affordable pack of three masks also includes six filters–giving you a complete kit in one purchase. The soft, double-layer cotton mask is washable for between wears, and comes in a selection of dainty, minimalist patterns and a neutral beige tone. And since it also comes in kids sizes, you can have a matching moment with the entire family.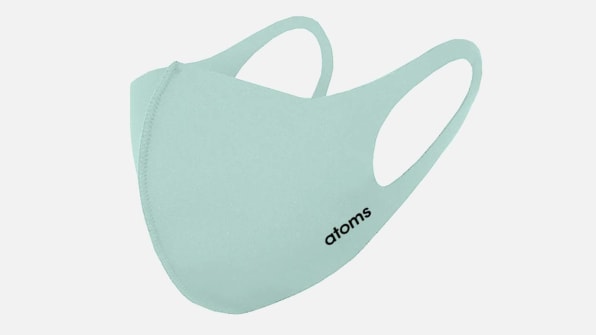 Atoms Copper Mask
If you're looking for a more robust, science-backed mask that features minimal design, this mask from Atoms is your best bet. It's a Nisolo top pick for "added protection and comfort" and here's why: the inner layer is woven with copper-lined ionized quartz yarn, a proven natural antimicrobial agent that can kill some viruses and germs within four hours. Since the ear loops are not adjustable, you won't get as customized of a fit with this mask, but the protection is top-notch.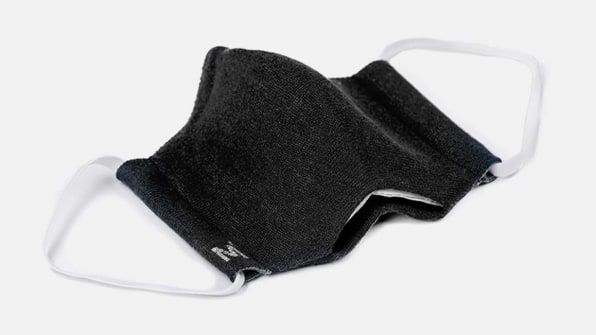 3D Print Knit Filtered Mask by Ministry of Supply
The mask to beat all masks, this functional superstar is soft, comfortable, washable, and includes 10 filters made of melt-blown polypropylene that have been tested by Nelson Labs and health professionals and have over 95% BFE (Bacterial Filtration Efficiency).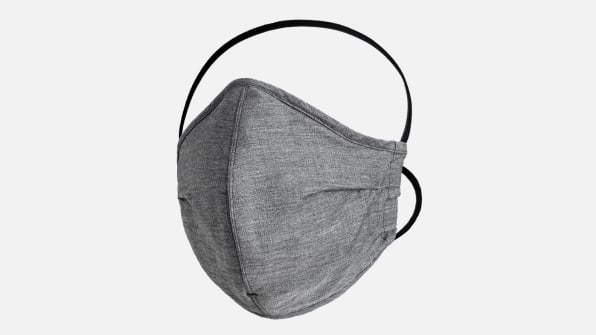 Everyday Filtered Mask by Proper Cloth
This mask is unique in its fit—with neither ear loops nor ties, but elastic straps that fit over your head. Other than that, the look is utilitarian—and so is the construction. This mask from Proper Cloth includes a removable, washable filter (lab-test-certified to filter out ≥ 85% of 0.1-micron-sized particles) that is made of three layers of nonwoven polypropylene. Additionally, the 100% cotton layers are treated with an antimicrobial solution. Plus, it's certified nontoxic by the Oeko-Tex Association.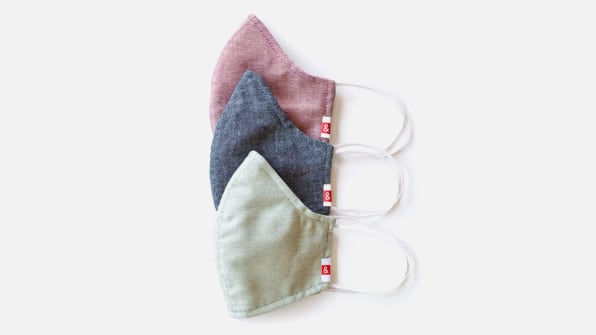 Wake Up and Fight Mask by Hedley & Bennett
Designed with the help of Dr. Robert Cho, a pediatric orthopedic surgeon in Pasadena, these double layer cotton masks feature double-stitching for extra durability, a filter pocket, a customizable nose piece, and ear loops for a secure fit. And as a thoughtful touch, Hedley & Bennett added a small tag inside where you can write your name–no more mask mix ups with family members! These masks are machine washable and come in subdued (but not boring) colors. Each purchase includes three masks in three difference colors.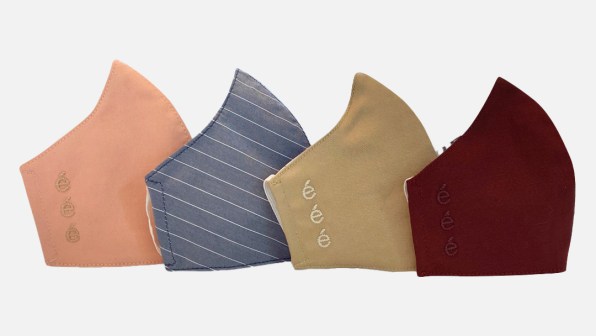 Upcycled Reversible Filtered Face Mask by Ética
This may be the best deal on this list. For just $30, this mask pack from Ética gives you four reversible cotton masks (giving you eight different looks) and four poly melt-blown filters for added protection. The masks are made from upcycled cotton (so they're doing a lot more for the planet than those disposable masks), are washable, and feature a contoured shape with adjustable head straps for a fully customized fit–no gaps and no uncomfortable ears!
Looking for more recommendations? Check out our other handpicked suggestions.
Fast Company may receive revenue for some links to products on our site.