If the lower cost of living, more affordable housing, and less traffic weren't enough of an incentive, remote workers can receive cold hard cash for bringing their talents (and salaries) to more rural destinations.
Many of these programs aren't new. In 2018, the city of Tulsa, Oklahoma launched an incentive program that offered 250 remote workers $10,000 to relocate there. Last year Vermont, The Shoals region of Alabama, and Topeka, Kansas all launched similar programs, offering workers between $5,000 and $15,000.
But now, amid the coronavirus pandemic, more employees are working remotely—and more destinations are offering cash to these workers to relocate. Cities and towns have long offered companies financial rewards for bringing jobs and tax revenues to their region, but now many are turning their attention, and incentives, toward these individual mobile workers.
In recent weeks Savannah, Georgia, announced a $2,000 remote worker incentive program of its own. "If a technology company opens a small office in Savannah, I've always been able to give that company relocation fees of up to $2,000 per person," explains Jennifer Bonnett, the vice president of innovation and entrepreneurship for the Savannah Economic Development Authority. "All we really did was disconnect the need for the company to move here."
Rather than recruiting an entire company or office worth of people, however, cities like Savannah can enjoy similar benefits from incentivizing well-paid remote workers one at a time. Bonnett adds that the benefits to the city are similar; remote workers inject money into the local economy, generate tax revenue, and help establish a local talent cluster.
"They pay taxes locally, they buy houses locally, so whether or not the company is headquartered here, we want the high wage earners that can be remote to move here," she says.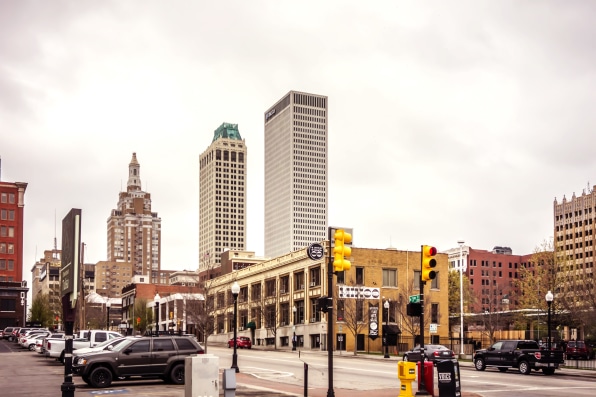 Big money is on the move
The marketplace for well-compensated remote talent that is looking for a new home town just got a lot bigger. According to a recent survey, nearly two-thirds of tech workers in the San Francisco Bay Area would consider relocating if given the option, and many of the region's biggest employers—including Facebook, Google, Twitter, Square, and Coinbase—have announced plans to allow at least some staff to work from anywhere on an ongoing basis.
As more companies offer permanent remote working options, and as more individuals choose to live outside of major hubs, there are already signs to suggest that cities and towns will use cash incentives to compete for their spending power.
"Now that we've started our program, we're getting phone calls from other communities that are thinking about starting these remote worker programs," says Adam Himber, the vice president of the Shoals Economic Development Authority, which manages the Remote Shoals incentive program. "We had an inquiry or two prior, but definitely after coronavirus we've seen a spike in people reaching out."
In its first iteration, the Remote Shoals program awarded $10,000 to 10 of Northwest Alabama's newest residents last year, and has secured the budget to recruit another 25 in 2020. Himber adds that in 2019 the program received over 200 applications from 33 states.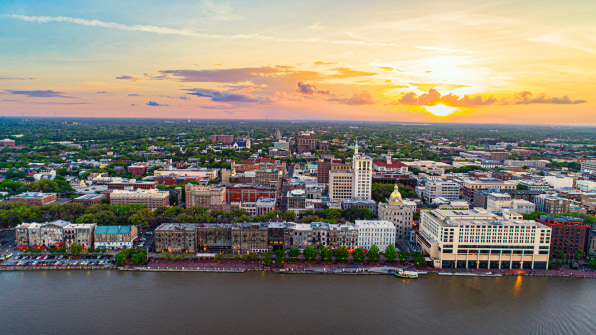 Strong returns on investment
It may seem like a significant investment of taxpayer funds, especially when the recipient is not expected to recruit additional talent, as is the case with incentives that target businesses. But those who have crunched the numbers expect a strong return.
Choose Topeka, for example, estimates a 10x annual return on every $5,000 spent on worker incentives. Incentives match employer relocation packages of up to $7,500 (for a total combined contribution of $15,000) and vary based on the candidate's household income.
"The multiplier effect on that investment becomes huge," says Bob Ross, the senior vice president of marketing and communications for the Greater Topeka Partnership. "And then it just adds density to your community in terms of intellectual capital."
Ross explains that the incentive program was originally designed to target Topeka-based companies, but has since evolved to keep pace with the "new normal."
"After we watched COVID transform the landscape around the country, we had very aggressive conversations about how we could take the Choose Topeka program to the next level," he says. "A focus on remote workers is essential to that, because people all over North America are realizing they can live anywhere and work wherever they want." 
A new normal
Much like remote work itself these incentive programs were already in development before COVID-19, but the pandemic is likely to encourage broader adoption.
"All the pieces that they need are coming into place," explains Brie Reynolds, the career development manager for FlexJobs, a remote and flexible job search platform. "Remote work has gone through a three-month, wide-scale experiment in terms of having a lot of people go remote very quickly, and [it's been] really a success overall."
Reynolds explains that for cities and towns experiencing a population decline, or those that have seen the departure or closure of a major employer in recent years, offering cash to remote workers is a relatively simple way to diversify and expand a local economy. Furthermore, such programs offer remote workers a one-time payment, but often provide municipalities with ongoing returns.
"Compared to what they would offer a company to come—which might be multiyear tax incentives— it can be a little bit easier for cities to offer this sort of thing, but with the same benefits," she says. "It can increase the tax base, which can have a really nice ripple effect on the community programs and services that are offered to the folks who have lived there a long time."