A lot has changed recently. For instance, the Dixie Chicks are now called simply The Chicks. (Because of racism.) Also, none of the movies you expected to see this year are actually coming out in 2020. (Because of the pandemic.)
But one thing will never change, no matter what happens in this world, and that's Tom Hanks's interest in telling stories about World War II.
He loves it!
His passion for this subject—which has previously brought us such projects as Saving Private Ryan, Band of Brothers, and The Pacific—has now produced his latest film, Greyhound, which will now premiere on Apple TV+ in July rather than in theaters, as originally planned. (Because of the pandemic.) Let Greyhound be the comfortable little room in your childhood home that doesn't change at all even as the house is redecorated over time and eventually a living room wall is knocked out to expand the kitchen.
As we await the first album from The Chicks later this month, here is everything else you can expect in the way of entertainment.
Movies
The F**k-It List, July 1 on Netflix
The Outpost, July 2
Black Magic for White Boys, July 3
Cut Off, July 3
Desperados, July 3 on Netflix
Hamilton, July 3 on Disney Plus
Hannibal Buress: Miami Nights, July 3 on YouTube
John Lewis: Good Trouble, July 3
Battlefield 2025, July 7
Jim Jefferies: Intolerant, July 7 on Netflix
The Medicine, July 7
Where Sleeping Dogs Lie, July 7
Mucho Mucho Amor, July 8 on Netflix
Relic, July 10
Archive, July 10
Bloody Nose, Empty Pockets, July 10
Greyhound, July 10 on Apple TV+
Money Plane, July 10
The Old Guard, July 10 on Netflix
Palm Springs, July 10 on Hulu
Volition, July 10
Widow of Silence, July 10
Coven, July 14
Clementine, July 14
Enter the Fat Dragon, July 14
The Runners, July 14
Showbiz Kids, July 14 on HBO
The Painted Bird, July 17
Dirt Music, July 17
Ghosts of War, July 17
A Nice Girl Like You, July 17
Secret Society of Second Born Royals, July 17 on Disney Plus
The Kissing Booth 2, July 24 on Netflix
Animal Crackers, July 24
Conundrum: Secrets Among Friends, July 24
Most Wanted, July 24
Radioactive, July 24
Legacy of Lies, July 28
The Fight, July 31
The Informer, July 31
Summerland, July 31
Music
Paul Weller – On Sunset, July 3
Glass Animals – Dreamland, July 10
Sam Prekop – Comma, July 10
The Beths – Jump Rope Gazers, July 10
The Jayhawks – XOXO, July 10
Blu & Exile – Miles, July 17
Bush – The Kingdom, July 17
The Chicks – Gaslighter, July 17
Ellie Goulding – Brightest Blue, July 17
Gang of Four – Anti Hero, July 17
Nicolas Jaar – Telas, July 17
Protomartyr – Ultimate Success Today, July 17
Surfer Blood – Carefree Theatre, July 17
The Pretenders – Hate for Sale, July 17
The Psychedelic Furs –Made of Rain, July 31
TV
Unsolved Mysteries, July 1 on Netflix
The Baby-Sitters Club, July 3 on Netflix
Cable Girls, July 3 on Netflix
Hanna, July 3 on Prime Video
Ju-On: Origins, July 3 on Netflix
The Protector, July 4 on Netflix
Outcry, July 5 on Showtime
Stateless, July 8 on Netflix
Close Enough, July 9 on HBO Max
Expecting Amy, July 9 on HBO Max
Down to Earth with Zach Efron, July 10 on Netflix
Greatness Code, July 10 on Apple TV+
Little Voice, July 10 on Apple TV+
P-Valley, July 12 on Starz
The Nest, July 13 on Acorn TV
Brave New World, July 15 on Peacock
The Capture, July 15 on Peacock
In Deep with Ryan Lochte, July 15 on Peacock
Intelligence, July 15 on Peacock
Lost Speedways, July 15 on Peacock
The House of Ho, July 16 on HBO Max
Cursed, July 17 on Netflix
12oz Mouse, July 20 on Adult Swim
How to Sell Drugs Online (Fast), July 21 on Netflix
Lost Resort, July 23 on TBS
Tacoma FD, July 23 on truTV
Room 104, July 24 on HBO
The Alienist: Angel of Darkness, July 26
Maxxx, July 28 on Hulu
The Dog House, July 30 on HBO Max
Frayed, July 30 on HBO Max
In My Skin, July 30 on Hulu
Muppets Now, July 31 on Disney Plus
The Umbrella Academy, July 31 on Netflix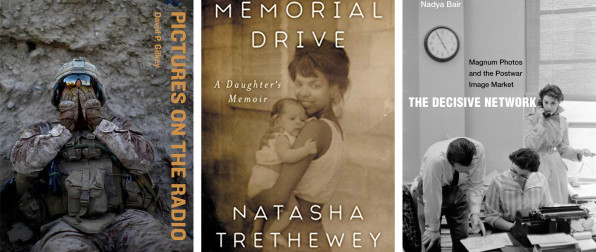 Books
Oxford: The Last Hurrah by Dafydd Jones, July 1
Pictures on the Radio: From the Frontlines of History with NPR News by David Gilkey, July 7
The Decisive Network: Magnum Photos and the Postwar Image Market by Nadya Bair, July 7
Utopia Avenue by David Mitchell, July 14
The Last Cruze by LaToya Ruby Frazier, July 15
I Can Make You Feel Good by Tyler Mitchell, July 28
Memorial Drive: A Daughter's Memoir by Natasha Trethewey, July 28
[Photo Illustration: Samir Abady; The Old Guard: Aimee Spinks/Netflix; Stateless, Offering to the Storm: courtesy of Netflix; Brave New World: Steve Schofield/Peacock; Little Voice: courtesy of Apple TV+; The Capture: BBC/Heyday Films/Nick Wall]