Sometimes, you just need to leave the city, get outside, breathe some fresh air, and spend a little time roughing it. But even though it's a good way to get out and enjoy a simpler version of life, sorting out the right gear can be complicated. That's why I compiled a list of my field-tested favorite tents and essential camping gear for beginners—or anyone looking to upgrade their setup.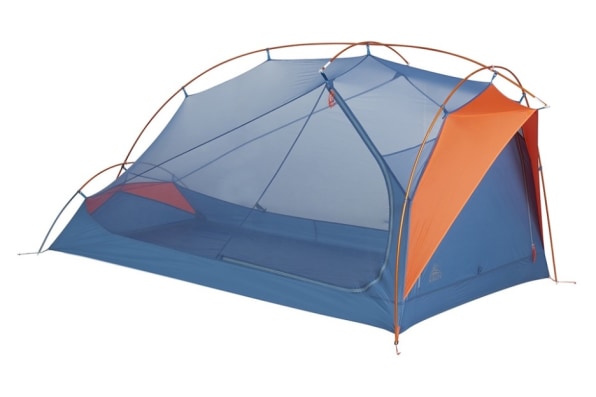 Kelty All Inn 2
The Kelty All In 2 tent makes it almost too easy to have a cozy shelter—with increased ventilation (no more stuffy nights!), easy snap-on clips, and easy assembly, so you can set up the spacious tent in five minutes or less (after you've done it a time or two) and feel like you have plenty of breathing room. The All Inn is also remarkably affordable, given its quality construction and durability.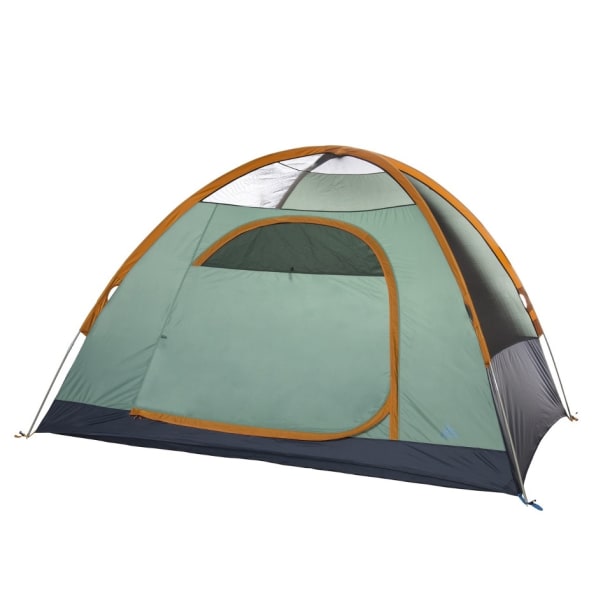 Kelty Tallboy 6
Another great (and affordable) tent from Kelty is the Tallboy 6, which can hold up to six people comfortably (as the name suggests). The Tallboy 6 features super tall ceilings for maximum headroom. Plus, it has corner pockets (to stash your phone, a light, toiletries, or speakers). All of this together creates a smart and convenient design that's big enough for the family. And it's extremely packable, thanks to the tent's easy-to-carry duffel bag case.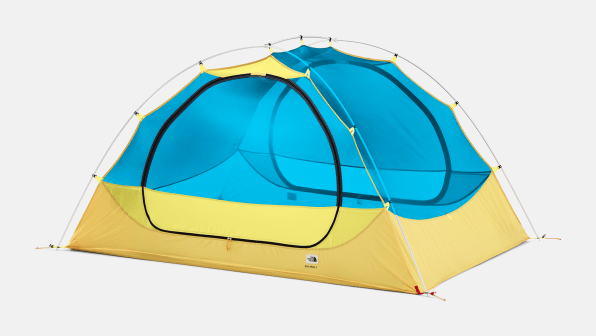 The North Face Eco Trail 2
The Eco Trail 2 tent takes being one with Mother Nature more seriously than synthetic, less-sustainable tents, thanks to its 100% recycled polyester construction. TNF ensured that no detail was neglected in this two-person tent: It features a spacious design, two doors (so you don't have to crawl over anyone when you get out of the tent), a waterproof rain fly, and interior pockets for stowing small necessities.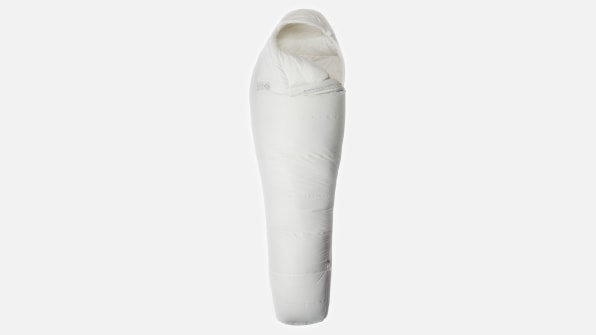 Mountain Hardwear Lamina Eco AF Sleeping Bag
If you tend to get cold sleeping outside, a slimmer "mummy"-shaped sleeping bag is the perfect, ultra-cozy antidote. This sleeping bag has a body-hugging design and a hood you can pull over your head, and it's rated for temperatures down to 30 degrees Fahrenheit. Oh, and it's exceptionally sustainable, since it's not dyed to reduce the water footprint and it was made with a recycled shell, lining, insulation, and trims.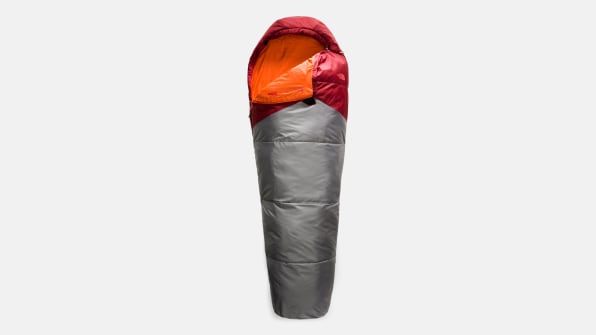 The North Face sleeping bags
Whether you're looking for something lightweight and packable for summer/early fall campouts or a bag that's more substantial for when the temperatures truly dip, The North Face offers a range of options—and lets you filter them by temperature. One of our favorites is the One Bag, which is a three-in-one sleeping bag system that can be configured for warmer nights and those that dip down to 5 degrees. A lightweight outer layer can be zipped to the bottom of the bag for summer use. A more substantial mid layer can be attached the bottom during the fall and spring. And the two layers can be combined for the bitterest of nights. (Bonus: When not zipped to the bottom, the mid layer acts as a handy puffer shawl.)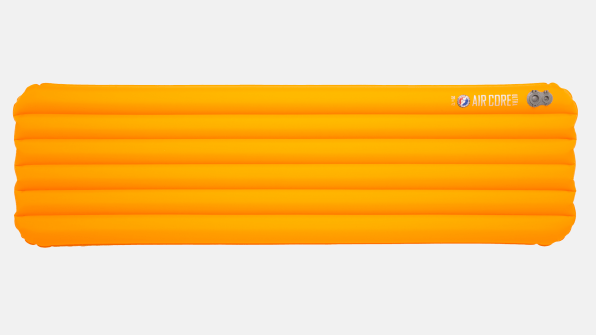 Big Agnes Air Core Ultra Sleeping Pad
I used to not camp with a sleeping pad. I would just lay my sleeping bag down on my tent floor and make it work. That was a very stupid mistake that I have not made since purchasing my Big Agnes sleeping pad. This pad is lightweight, comes in a variety of lengths and widths, inflates and deflates quickly, and makes sleeping outside feel like you're not sleeping outside.
Kelty Loveseat
The Kelty Loveseat is the single piece of camping gear that I get the most consistent compliments on. It's cute, functional, cozy, and so spacious. Being able to stretch out on it with a book like I'm on a couch or sidle up to my partner while sitting next to the campfire is an absolute treat. And it's very packable to boot. The padded, roll-up carry bag that it comes with can double as a foot mat. Genius.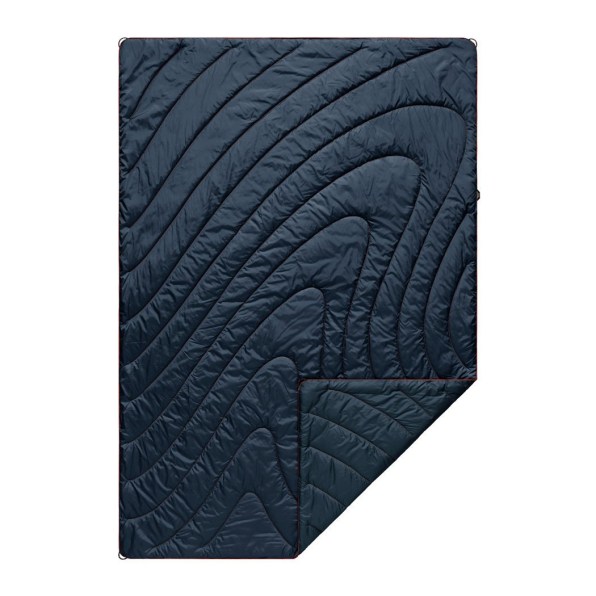 Rumpl Puffy Blankets
The most basic and convenient tool of all coziness has got to be a blanket. And while 2020 may not have given us much thus far, it has given us Rumpl outdoor blankets. These puffy, insulated blankets are made with a ripstop shell—so they are as warm and element-hardy as they come. You and aside from being a perfect camping accessory, they are versatile enough for everyday use. You can keep them outside, take them to the park, use them for picnics, sporting events—you name it. Plus, they are made with 100% recycled materials. Oh, and you can buy them in one-person or 2-person sizes. This is no baby blanket. The Original Puffy Blanket by Rumpl only costs a cool $99—and trust me, you will get your money's worth.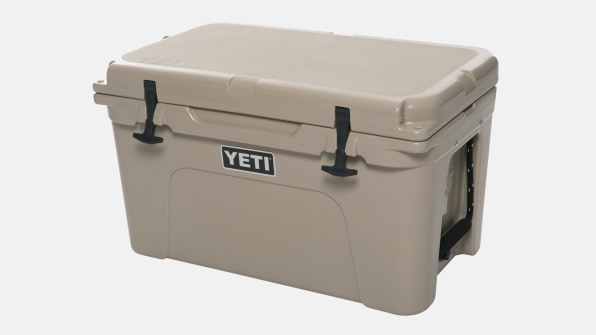 Yeti Tundra 45
No, you don't have to try and survive on freeze-dried meals and bars when you go camping. In fact, you should eat whatever your heart desires—and enjoy the chance to dine al fresco. This all-star cooler from Yeti has held many a carton of eggs, tub of hummus, bunch of salad greens, and premade spicy margarita for me—and I couldn't imagine a car camping trip without it. Thanks to two inches of PermaFrost Insulation built into the extra-thick walls, this cooler can keep ice frozen for several summer days. Trust me.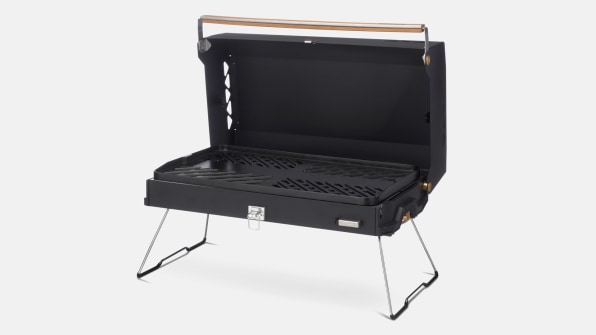 Primus Kuchoma Grill
Cooking while camping should be as easy as possible, and the Primus Kuchoma Grill makes it both simple and stylish. With a slim Scandinavian profile and lightweight design, the Kuchoma is more portable than the competition—but it boasts just as much cooking power and efficiency, thanks to the domed hood and high propane output.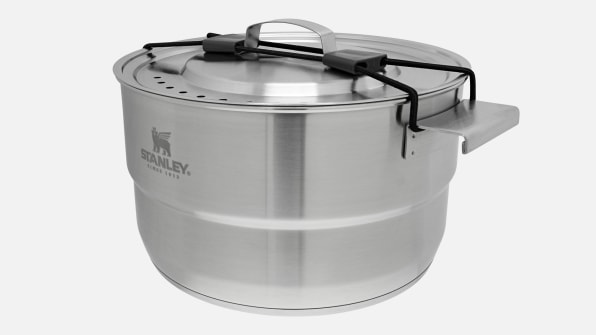 Stanley Even-Heat Adventure Camp Pro Cook Set
Built with a Russian nesting doll-like design, this 11-piece cookware set reminds me just how inefficient the rest of my kitchenware is every time I use it. It includes everything you need to cook whatever you fancy in the backcountry, including stockpot, frying pan, saucepan, collapsible cutting board, and a spatula. Plus, the stainless steel lends a sharp look while also ensuring that your meal heats and cooks evenly.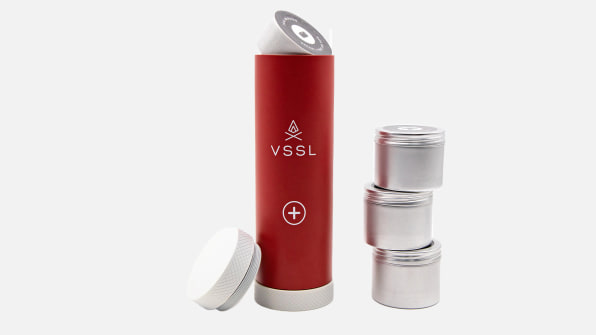 VSSL First Aid Kit
The VSSL combo flashlight and First Aid Kit is sleek and functional: It's completely waterproof, exceptionally rugged (made of military-grade aluminum), and it weighs less than a pound. The bottom of the kit is a 200-lumen flood beam flashlight with four different lighting modes (bright, dim, red, and SOS). The top is an oil-filled precision compass. Inside, you'll find multi-use tape, bandages, 3M Steri-Strips, disposable thermometers, antiseptic towelettes, antibiotic and burn creams, aspirin, Advil, tweezers, an emergency whistle, safety pins, gauze, medical gloves, and blister pads. VSSL also offers the First Aid Mini Kit, which includes only the essential of the essentials. Or you can customize your own kit with the company's Build Your Own option.
Looking for more recommendations? Check out our other handpicked suggestions.
Fast Company may receive revenue for some links to products on our site.