The weather's getting nicer, states are slowly starting to reopen, and cabin fever has reached a . . . well, fever pitch. That being said, a big birthday bash with dozens of your closest friends probably isn't in the cards anytime soon.
And if you've been faced with the challenge of giving gifts to people, you've already learned the hard way that it's not quite as straightforward as it used to be—especially when it comes to physical gifts. Stores are sketchy, stock shortages abound, and ship times are nearly impossible to line up with specific delivery dates.
I'm navigating these choppy waters myself currently. We've got some high-risk people in my household, so going into stores is still a no-no, and after semi-successfully fumbling my way through Mother's Day, I'm now looking down the barrel of my wife's potential bummer of a 40th birthday. Then there's Father's Day this weekend. Oh, and it's graduation season.
The solution? Go virtual. We can time the deliveries perfectly and our recipients don't need to touch anything. Here's a handful of ideas.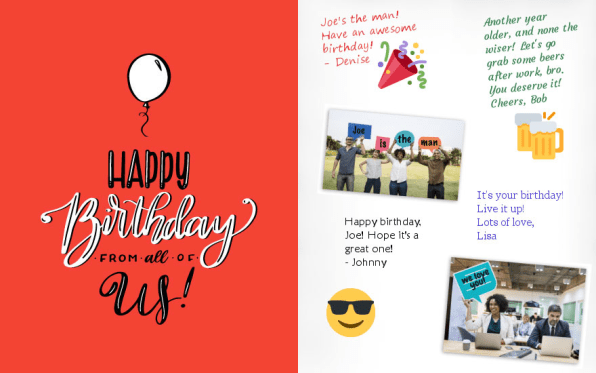 Group e-cards that lots of people can sign
It's fun getting cards and rifling through them one by one, but the future may very well be getting one giant card that everyone can sign. That's the premise behind GroupGreeting, a fun and efficient spin on the tried and true greeting card.
Single cards cost $5—about the same as a regular old paper card—but each has a link you send out to potential signers. People can sign with different fonts, add images, and tilt the text a bit askew just to add some flair. And best of all, there are no stamps required and no need to try to time the delivery perfectly. Simply pick a time and date, enter the recipient's email address, and it'll arrive at just the right moment.
Audiobooks aplenty
A tried and true Father's Day gift to my old man each year, an Audible subscription works well for just about anyone. Pro tip: Don't sign someone up for the $15-per-month plan to be billed to you. You can buy proper gift subscriptions instead: one month for $15, three months for $45, six months for $90, or a year for $150.
Each month offers up one credit for a book of your giftee's choice, plus they'll get access to a library of new and original Audible content each month. And if they're already an Audible member, they'll get the credits loaded directly into their account instead.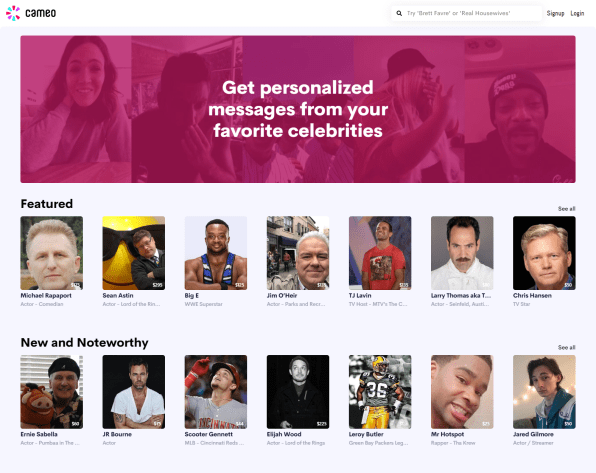 Celebrity shout-outs
If you've got an entertainment fan who's really into a particular celebrity, then your first stop should almost certainly be to Cameo, a site where you can pay a little (or a lot) for the rich and famous to record a short, personalized greeting for your friend.
Perd Hapley from Parks and Recreation? That'll be $49, please. Former NFL great Brett Favre? That's a bit more, at a cool $300. I may or may not have dropped upwards of $500 for a bunch of her favorite reality stars to wish my better half a happy 40th.
Be a binge enabler
When in doubt, giving the gift of streaming probably won't go over too poorly. Whether your recipient already has a particular service and you want to load some credit into their account or you want to introduce them to something new altogether, there's no shortage of ways to send some entertainment their way.
Of the popular services, Amazon and Disney Plus each have dedicated gifting pages (here's Amazon's; here's Disney's) where you can send access directly to someone in a few clicks. Netflix has a dedicated page pointing you to various online retailers, while Hulu directs you to a bunch of places you can buy Hulu access. In short: it's easy to buy streaming access (though it could be easier).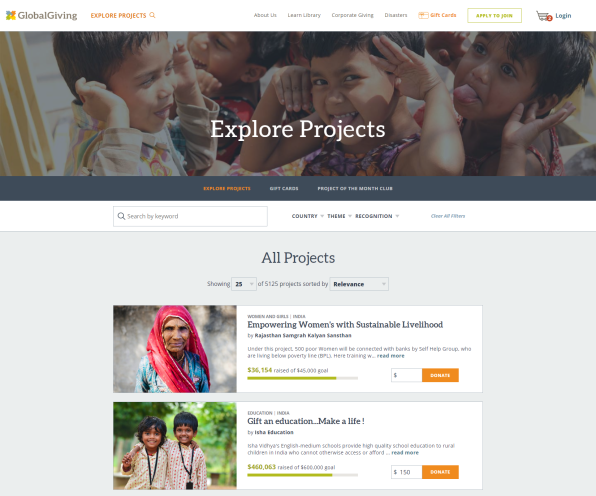 Celebrate a good cause
And finally, if you'd like your money to go somewhere more impactful, a tax-deductible donation in someone's name is a quick, easy, and thoughtful gift.
One of the easier gifting options is GlobalGiving, a site where you can directly donate to one of more than 5,000 active philanthropic projects around the world. Simply click the big Give a Gift button to browse the projects, enter the amount you'd like to donate to one, and you'll have the option of choose a virtual card design and sending it via email at a specific time to your recipient.