Like many Americans, while many parts of sheltering in place have been difficult, I have enjoyed not seeing my colleagues as often during the COVID-19 pandemic. Companies see this, too: Many are starting to wonder why they pay so much rent for space that this crisis has revealed might not be necessary.
If some of these companies realize they can function with much smaller offices, it's worth thinking about what the consequences will be for work life and for cities. There will be consequences not just to the office real estate market, but how workplaces function, and even for where our communities take root.
Overbuilt for offices
The first consequence of increased telecommuting is simple: Cities will be overbuilt for offices. David Corns, managing director at R/GA's San Francisco office, says he's reevaluating everything about how his office space works. "The way office spaces function now reflects the way work has always been . . . but that's not how we've been working and this period has proven that tenfold," Corns says. "After this stretch I see no reason to expect my team to be in the office Monday through Friday, each with their own desk, when the role of the office space could be more about coming together as a community periodically to collaborate, so people are free to work wherever suits them to do their best work."
For Corns and R/GA, the pandemic has proven that they could thrive in a markedly different arrangement. "I've actually gotten to know my team even better while we've all been remote. I see families, dogs, partners wandering in the background. That thinning of the boundary between work life and family life improves my team's candor and creative output."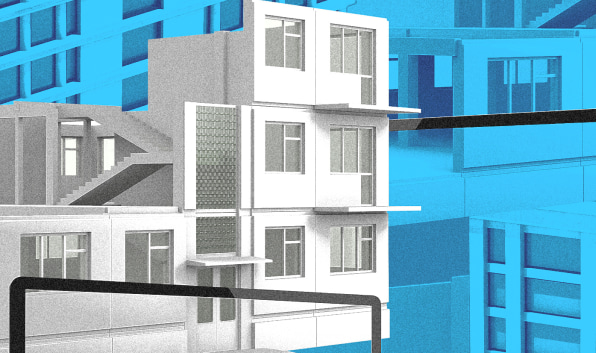 If R/GA is representative and many firms reevaluate their space needs, there may well be a glut of vacant office space. What to do with it? Todd David, executive director of San Francisco Housing Action Coalition, a pro-housing activist organization, doesn't have to think twice. "It's something we should absolutely be paying attention to," David says. "Going into this year, office space was so valuable that we were losing residential [projects] to office [demand], so it's a pretty quick mental exercise to flip that script on its head."
Adaptive reuse is familiar to housing developers. It's not a perfect solution—office building footprints can be much larger than residential buildings'—but it's been done before. For example, the Emerald Fund transformed a San Francisco office building at 100 Van Ness from an office building into apartments as recently as 2015.
To use San Francisco as an example, the city had about 78 million square feet of office space in 2018. If just 20% of companies renting that space elect to cut their footprint by half, that's 7.8 million square feet of newly available space. Even if you assume that half of that space wouldn't be appropriate for conversion, you still have nearly 4 million square feet to play with.
Using 150 Van Ness's conversion ratio as a guideline, that 4 million square feet of newly vacant office space creates 4,076 800-square-foot apartments. In a city with a severe housing shortage like San Francisco, the rise of telecommuting could be a win for housing advocates, as well.
The transformation of work/home communities
But with Zoom replacing in-person meetings and Slack becoming the digital water cooler, the nature of the workplace community will have to change, as well. Inside jokes and rapport will survive, but without the constant face-to-face contact, work communities will be less sticky.
Colleagues may well see kids wander across the screen, but community-building interactions will plummet: far fewer serendipitously overheard conversations, impromptu lunch meetings, and shared commutes. These are the ingredients that turn strangers into acquaintances and acquaintances into friends. Work colleagues, for the most part, will remain just that.
This will put a premium on company culture, making team-building far more important, and more challenging, than it is today when team members are readily at-hand.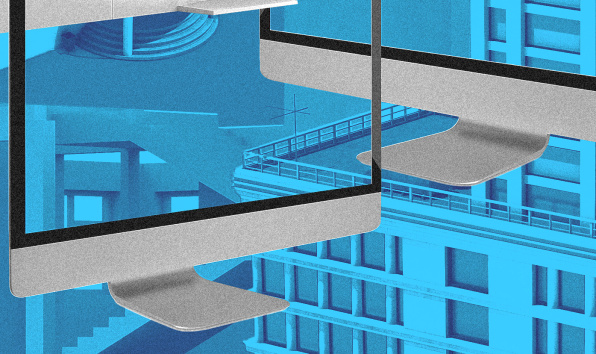 Conversely, with more telecommuters, the gravity of American community will shift. Work will no longer be the primary source of community—a longstanding American trend that a job switch means you also have to reboot your entire social life. Instead, community's center of gravity will revert back to where it was for the first half of the 20th century—where people live.
Why? Because when more people telecommute, it creates the exact kind of interactions that breed familiarity—and, slowly—community. Residents will have fewer faceless neighbors who leave before the sun rises and come home late at night. Instead, they're more likely to run into each other in the hallway or on the street as they take a work break to stretch their legs or grab lunch. Multiply that chance interaction—the exact meetings that used to happen at the water cooler or in the cafeteria—by a thousandfold and neighborhoods will slowly replace offices as the center of community. Offices become where you get your work done and visit a few times a week, neighborhoods become where you recognize faces and know their backstories.
That transformation will rebalance American culture. Work will be where we get things done. Neighborhoods will be where we get to know each other and accrue social capital. Ironically, the crisis created by the COVID-19 pandemic may just fundamentally rewire American culture to make it more resilient in the face of the next crisis. And make workplaces more productive.
---
Lev Kushner is an urban futurist and the founder of Department of Here, a strategic communications and economic development consultancy.
Correction: We've updated the address of the project on Van Ness from 150 to 100.