Up until the coronavirus crisis, American families were gradually shifting their eating habits outside of the home.
And the shift was pronounced: By 2019, over 50% of food dollars were spent out of the home.
The trend stemmed from a combination of consumers' increasingly busy schedules, coupled with a growing desire for restaurant-style eating and curiosity around new cuisines.
However, COVID-19 seemingly halted this new dining preference overnight. Stay-at-home mandates nationwide have changed the meal delivery and grocery industries as we know it. The pandemic's restrictions have left many small and large restaurants devastated, as people are looking for touchless delivery and other ways to reduce exposure while acquiring necessities.
I expect this rapid change will affect consumer behavior, creating a "new normal." In just two short months, Sun Basket has seen significant changes in consumer cooking behavior—with now nearly all food being transferred to home preparation and serving. Therefore, the food industry has been forced to quickly respond and implement strategies to expand capacity.
On top of increased demand, meal delivery businesses are dealing with unforeseen workplace circumstances. In food manufacturing, working from home is not an option; the manufacturing of necessities requires people to be physically in the facility.
As the country moved farther along into the coronavirus outbreak, one of our greatest challenges has been finding the balance between establishing a safe work environment and accommodating newfound demand for delivery kits.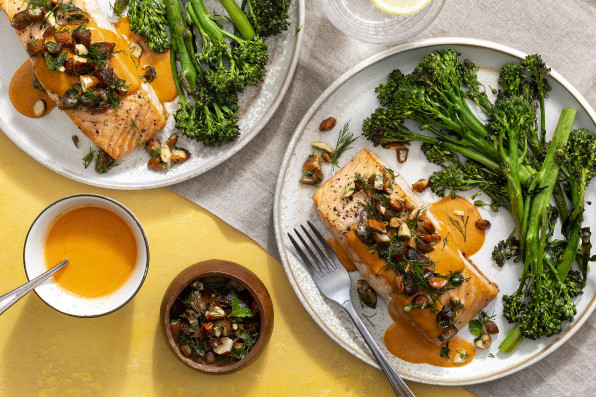 In response to shifting demands and increased need for enhanced health precautions, our company is putting more and more focus on safely delivering meals to customers' doorsteps. Our company has prioritized communication with health departments, alongside communication with our employees and customers.
This growing demand will have significant implications on Sun Basket's business operations and across the greater meal delivery space in the long term as well. I believe the industry's growth over the last two months is projected to sustain—though the question remains by how much. It's unrealistic to think that people will not eventually go back to eating at restaurants; food service's return will take place, probably very slowly and not at the same level.
Consumer behaviors and preferences will change post-COVID-19, and every industry will be required to adapt—ours included. I see great opportunity for delivery brands that work to increase meal diversity; customers will welcome heightened culinary experiences to their dining tables, with a broader range of cuisine offerings and prep times.
In addition to customers' desire for convenience, my advice to food delivery and meal kit companies is to fulfill other consumer preferences, including contactless delivery, pre-prepared meals, and foods for different dining occasions, such as breakfast, lunch, and snacks. Much the same way in-person restaurants offer various taste preferences such as Thai, Mexican, or Italian, and speed choices like full-service fancy, fast casual, and fast food, Sun Basket and other meal kit companies should diversify. Many new customers are just now realizing meal kits' convenient nature and how it can fit their lifestyles, driving new behaviors during this uncertain time.
The changes we are experiencing in food consumption due to COVID-19 are here for the long term. People will slowly return to some of their past practices, but it's likely that companies occupying a special space at this time can play a part in customers forming new—and likely enduring—behaviors, especially as they sample new and convenient products.
In times of rapid change, it is imperative that businesses listen to their customers and ask "How can we help you?" and "What other services and offerings can we provide for you?" Those businesses that truly consider and act on consumer feedback will see the most growth moving forward.
The current crisis, though economically devastating for many, is pushing long-predicted changes for our company and the meal delivery industry; the crisis has expedited the evolution.
---
Don Barnett is the CEO of Sun Basket, a healthy meal kit company, where he leads the first direct-to-consumer, national organic home food delivery platform. Prior to Sun Basket, he was an entrepreneur, involved with starting Pessagno Winery and organicgirl produce.