As online shopping continues to be a lifeline for many stuck at home during the coronavirus pandemic, Facebook is announcing on Tuesday that it's rolling out a new shopping feature on its namesake platform and Instagram.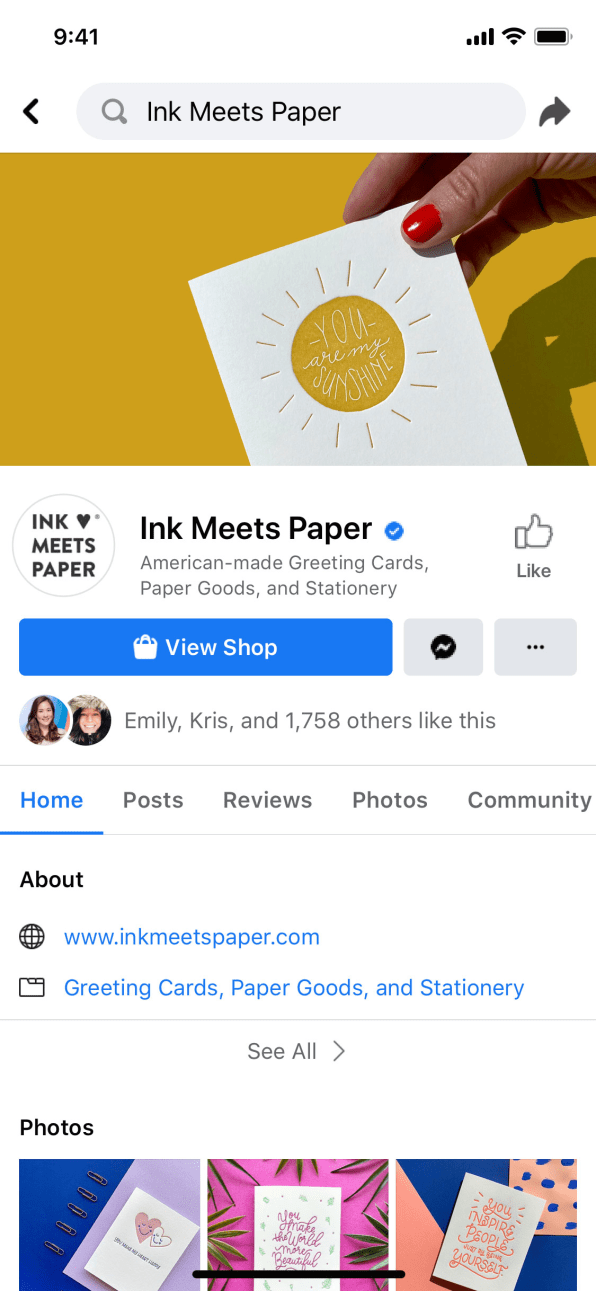 The new concept lets businesses upload a catalog of merchandise to a new "Facebook Shop," accessible through the company's Facebook page and Instagram profile. Shoppers can then browse merchandise directly within the social media apps and quickly either navigate to the business's website to make a purchase or check out within the Facebook apps, depending on the merchant's preference.
Facebook, which is launching Facebook Shops Tuesday with roughly one million businesses on board, says that it anticipates that it will be a boon to small merchants, many of which are adjusting alongside their customers to doing more business online as storefronts remain closed due to legal restrictions and safety concerns.
"Serving small businesses is our business at this company," says Dan Levy, VP of ads and business platform at Facebook. Over 160 million small businesses have presences on the company's portfolio of services: Facebook, Instagram, WhatsApp, and Messenger. Eight million companies of all sizes advertise on its platform.
Merchants will be able to group products into "collections" that group products into cohesive sets that make sense to promote together, whether they're seasonal items or merchandise for a particular purpose. And they'll be able to customize a cover image and a color scheme for their shops, adjusting those settings to fit the needs of their brands.
"A business can upload their catalog and get a native experience that's consistent across the family of apps," says Vishal Shah, VP of product at Instagram.
Setting up a Facebook shop is free for merchants, and there's no charge for driving traffic from shops to check out pages on businesses' own websites, says Levy. There is a small processing fee for merchants using Facebook's checkout features to process payment. Of course, the company anticipates that businesses will purchase Facebook ads to help drive traffic to their new Shops, adds Levy.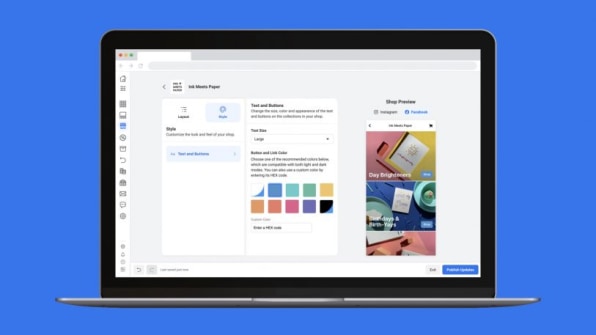 Along with enabling e-commerce on its own services, Facebook is working with big name e-commerce service providers such as Shopify and BigCommerce to make it easy for sellers to publish their catalogs to Facebook and set up their stores through these platforms.
Facebook is also developing ways to making it easier for merchants to showcase items for sale during live streams on its platforms. As the company points out, people are already using video to find items to buy, whether they're watching messages promoted by brands and stores or checking out video reviews and influencer recommendations. A feature in testing will let merchants select products to highlight below a live stream on Facebook and Instagram, so that they're one tap away from consumers watching the video.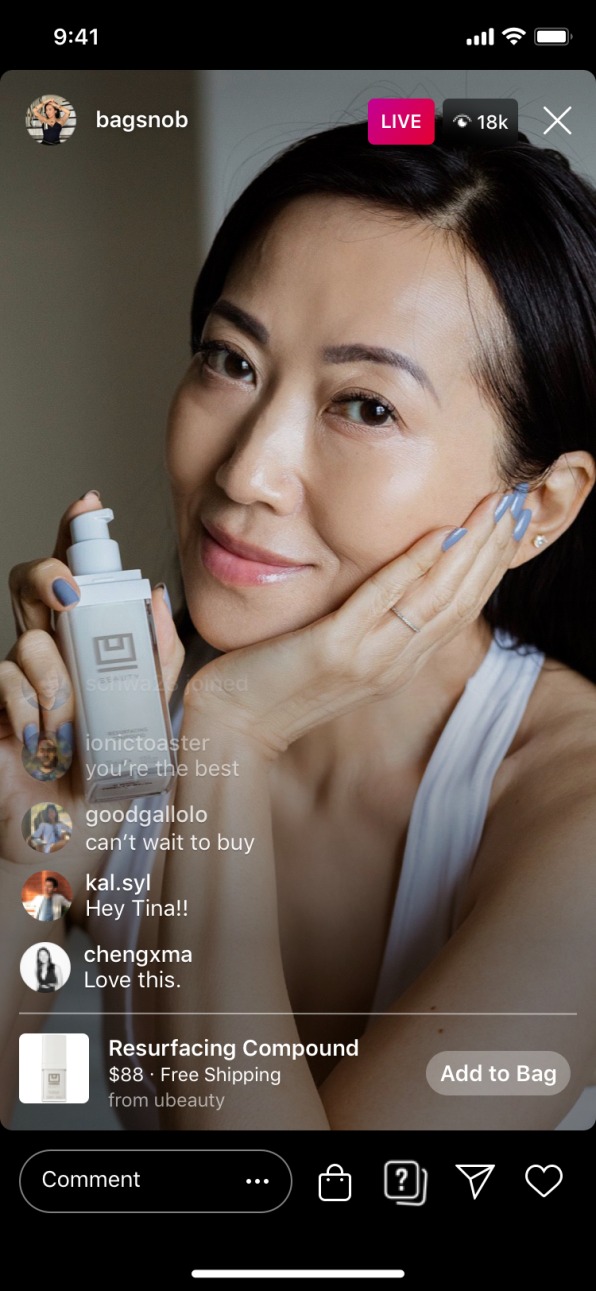 Starting this summer, Instagram users will also be able to see shopping recommendations highlighted in the Explore tab of the imagery-focused social app. These recommendations will be driven by Facebook's algorithms, taking into consideration user browsing history, who users follow, and their prior activity on the Facebook shopping platform.
"We think personalization of the shopping experience is a really important part of our value proposition," Shah says.
If all goes well, shopping will migrate to its own top-level tab on Instagram's navigation bar. Other future plans include finding ways to integrate existing customer loyalty programs—basically digital versions of the punched or stamped cards many local businesses offer—into Facebook. The company also anticipates rolling out shopping features into its messaging apps WhatsApp and Messenger, which many businesses already use to communicate with customers.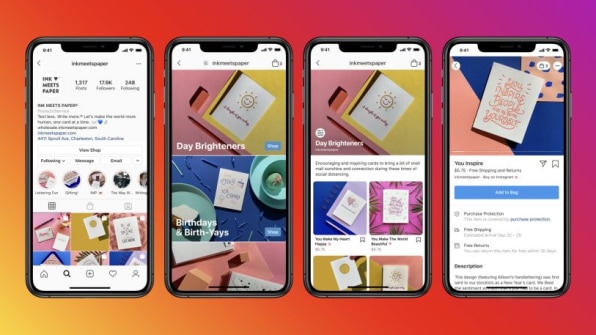 Facebook says that it prioritized work on the new shopping features due to demand from merchants, including requests after virus-related shutdowns took hold around the world. "We have been working on commerce for years through a number of different products across Facebook and Instagram," Levy says. "We just accelerated this work because that's what our clients have been asking us for."