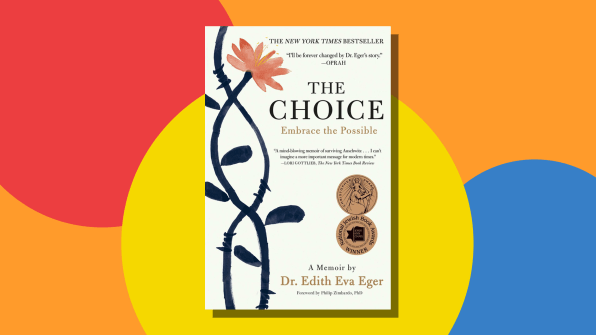 The Choice, by Dr. Edith Eva Eger
Eger, who is now a therapist, survived Aushwitz as a teenager. Gates describes the book as partly a memoir and partly a guide to handling trauma. Eger's "unique background gives her amazing insight," he writes, "and I think many people will find comfort right now from her suggestions on how to handle difficult situations."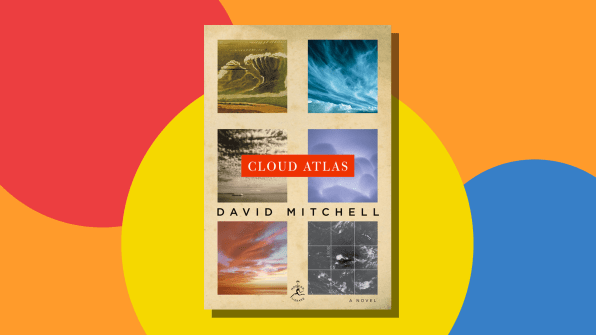 Cloud Atlas, by David Mitchell
Gates calls this 2004 novel "mind-bending" for its original structure that moves between six plots over six centuries. "This is the kind of novel you'll think and talk about for a long time after you finish it…if you're in the mood for a really compelling tale about the best and worst of humanity, I think you'll find yourself as engrossed in it as I was," he writes.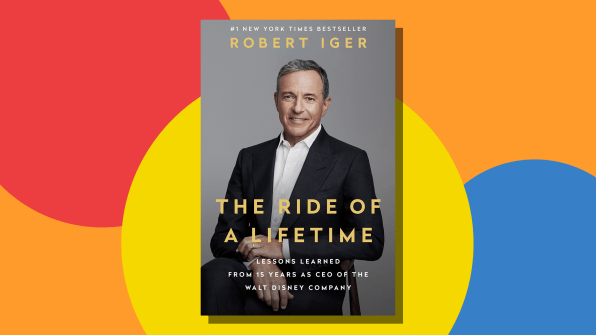 The Ride of a Lifetime, by Bob Iger
Gates says he doesn't often read business books, but this book from Disney's former CEO is "a business book I'd actually recommend." "In my experience, it is rare to find one that really captures what it's like to build and operate an organization or that has tips you could really put into practice." Iger's book, which talks about a critical period in Disney's history—from the acquisition of Pixar to building a streaming service—impressed Gates enough that he's already recommended it to several people, including Microsoft CEO Satya Nadella.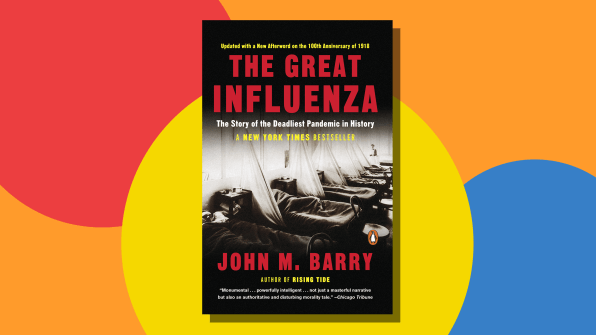 The Great Influenza, by John M. Barry
This book about the 1918 Spanish Flu pandemic is "one of several books that made it clear to me that the world needed to do a better job of preparing for novel pathogens," Gates writes. Writing roughly 16 years ago, Barry was clear and persuasive that "another pandemic not only can happen…. It almost certainly will happen." One of many lessons of the book: leadership clearly matters. When St. Louis responded quickly to the outbreak, it saved lives; In Philadelphia, where the mayor went forward with a parade despite public health advice, so many people died that undertakers were overwhelmed.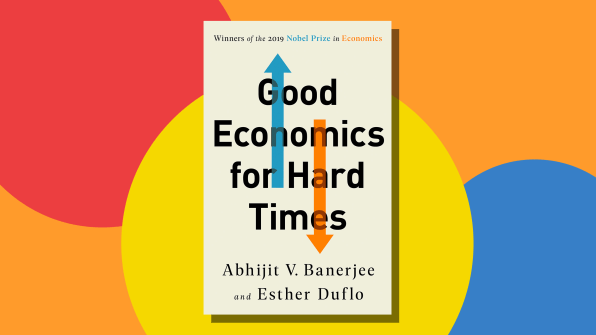 Good Economics for Hard Times, by Abhijit V. Banerjee and Esther Duflo
Abhijit Banerjee and Esther Duflo, Nobel Prize-winning economists at MIT who pioneered the use of randomized controlled trials to study the impact of policies like direct cash transfer, wrote this book to examine the latest research on major issues like immigration, climate change, and inequality. Among other things, they note that there's no evidence that tax cuts for the rich create economic growth; Gates says that this gives him even more reason to advocate for higher taxes on the wealthy. "In the end, Good Economics for Hard Times felt to me like a good complement to books that paint intimate portraits of what it's like to grow up poor in America, including Educated, Hillbilly Elegy, and Evicted," he writes.
Along with his five main recommendations, Gates offers up a handful of other suggestions, including The Headspace Guide to Meditation and Mindfulness (he credits the Headspace app with turning him into a meditator) and Joshua Foer's Moonwalking with Einstein, a book that explores how memorization works. He also recommends some TV shows, including Pandemic: How to Prevent an Outbreak. For those who want to spend some time thinking about something other than disease, he suggests Spy Game, a movie that he's watched 12 times.