It's a challenging time to be the head of a movie studio. Each of them now has much more cold cinematic calculus to do about which projects to drop upon the premium-video-on-demand (PVOD) masses, and which to hold for when theaters reopen, particularly at full capacity.
Even after it inevitably gets pushed back from its July release date, the impending Christopher Nolan blockbuster-to-be Tenet will obviously never go straight to home viewers. Everything that resides in the middle to low end of box-office expectations, however, seems to be fair game for bypassing theaters. We've seen a little of this rejiggering already, with films such as Trolls World Tour going on PVOD (controversially, at that.) June, however, seems to be the next step in the proving ground of whether home viewership will become the new standard for more modest projects. To wit, Pete Davidson's semi-autobiographical film, The King of Staten Island, directed by Judd Apatow, is now due this month, eliminating the chance that it makes a Trainwreck-like mint in theaters. As is Shirley, the Elisabeth Moss-led Shirley Jackson biopic that seemed like a surefire indie hit.
Have a look below at some of the other experimental movie offerings on hand this month, along with the usual slew of summertime tunes, books, and TV shows.
---
As a reminder, here's how to sign up for a free trial for the major streaming services:
Netflix, 30-day free trial
---
Movies at home
The Infiltrators, June 2
2040, June 5
Becky, June 5
Gina Brillon: The Floor Is Lava, June 5 on Prime Video
Judy and Punch, June 5
Hammer, June 5
The Last Days of American Crime, June 5 on Netflix
Shirley, June 5
Sunken Roads: Three Generations After D-Day, June 5
Tommaso, June 5
Yourself and Yours, June 5
Yvonne Orji: Momma, I Made It!, June 6 on HBO
Lost in America, June 9
Return to Hardwick, June 9
Think Like a Dog, June 9
Aviva, June 9
Infamous, June 9
Red Notice, June 9
Da 5 Bloods, June 12 on Netflix
The King of Staten Island, June 12
Artemis Fowl, June 12
Jo Koy: In His Element, June 12 on Netflix
The Short History of the Long Road, June 16
Babyteeth, June 19
Dads, June 19 on Apple TV Plus
Father Soldier Son, June 19 on Netflix
7500, June 19
Eric Andre: Legalize Everything, June 23 on Netflix
The Ghost of Peter Sellers, June 23
Athlete A, June 24 on Netflix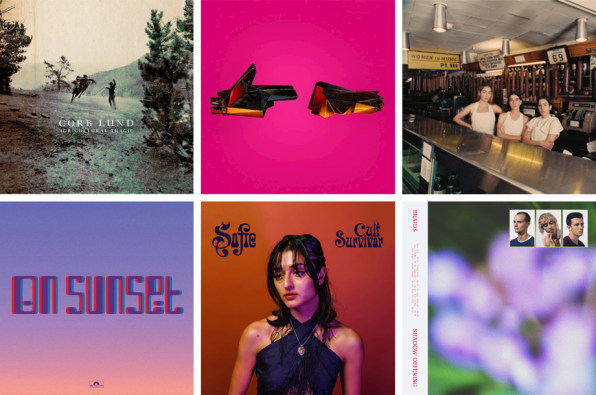 Music
TV
Dirty John: The Betty Broderick Story, June 2 on USA
Fuller House, June 2 on Netflix
Maxxx, June 2 on Hulu
In My Skin, June 4 on Hulu
13 Reasons Why, June 5 on Netflix
Dear…, June 5 on Apple TV Plus
Dreamland, June 5 (Digital/VOD)
RuPaul's Drag Race All Stars, June 5 on VH1
Queer Eye, June 5 on Netflix
We Are Freestyle Love Supreme, June 5 on Hulu
Dear Class of 2020, June 6 on YouTube
I May Destroy You, June 7 on HBO
Crossing Swords, June 12 on Hulu
Into the Dark: Good Boy, June 12 on Hulu
The Woods, June 12 on Netflix
F Is for Family, June 12 on Netflix
Syfy Wire's The Great Debate, June 18 on Syfy
Lost Bullet, June 19 on Netflix
Love, Victor, June 19 on Hulu
Taste the Nation with Padma Lakshmi, June 19 on Hulu
The Chi, June 21 on Showtime
NOS4A2, June 21 on AMC
Perry Mason, June 21 on HBO
Yellowstone, June 21 on Paramount
The Twilight Zone, June 25 on CBS All Access
Dark, June 27 on Netflix
Black Monday, June 28 on Showtime
I'll Be Gone in the Dark, June 28 on HBO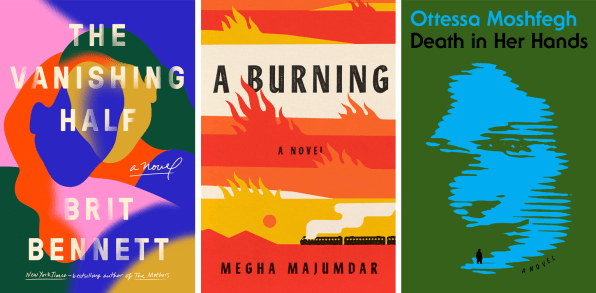 Books
Palermo Panorama, by Mauro d'Agati, June 1
Hi There!, by Henry Leutwyler, June 1
The Vanishing Half,  by Brit Bennett, June 2
A Burning, by Megha Majumdar, June 2
Cheap Shots, by Chris Barrows, June 9
The Last Cruze, by Latoya Ruby Frazier, June 15
Walker Evans: No Politics, by Stephanie Schwartz, June 22
Death in Her Hands, by Ottessa Moshfegh, June 23
New Queer Photography, by Benjamin Wolbergs, June 30
[Photo illustration: Samir Abady; The King of Staten Island: Mary Cybulski/Universal Pictures; I May Destroy You: Natalie Seery/HBO; Perry Mason: Merrick Morton/HBO; Babyteeth: courtesy of IFC Films; The Twilight Zone: Dean Buscher/CBS]