There's no shortage of to-do list apps available nowadays, ranging from straightforward task-keepers to full-blown project management systems. Here's a collection of simple but powerful, lesser-known apps you can use to chip away at all the projects you finally have time to do thanks to all the extra time you're spending at home during the pandemic. Enjoy!
Free, simple, and shareable
If you're looking for a straightforward list keeper with a fully featured free version that can be shared with friends, family, and others, then look no further than the well-named Checklist (Android, iOS, web).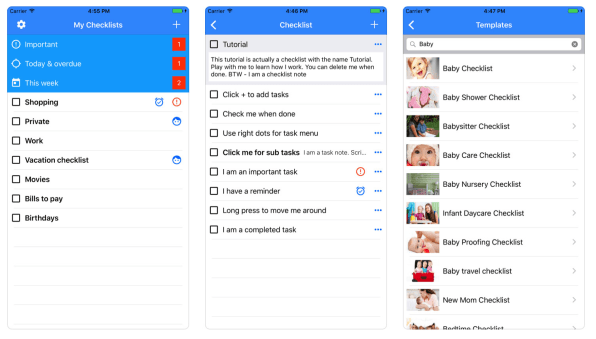 Aside from being easy to use, perhaps the most powerful Checklist feature is its ability to leverage user-created templates. Moving? There's a template for that. Spring-cleaning? Yep, there's one for that, too.
You might be very happy with Checklist in its no-cost form, but there are additional paid versions in closed beta or for team use.
Paperlike simplicity
With a paper list, you might create a to-do item and then, once it's complete, cross it off. That's pretty much the concept of Teux Deux (iOS, web). You can create lists for each day, or overarching lists such as your grocery needs. Then you cross stuff off as you complete it.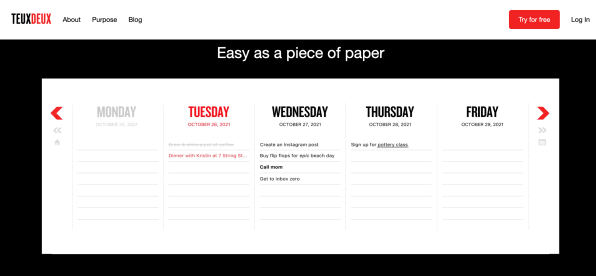 There are a handful of advanced features, such as voice-to-text, email digests, Markdown support, and other goodies—but the basic functionality might be all you need. There's a 30-day free trial; paid subscriptions start at $2 to $3 per month.
Basic but beautiful
Android users looking for a well-designed, solid to-do list app might want to give Memorigi (link) a gander. At its core, this is an app for straightforward list making that presents a daily summary along with a calendar for seeing things further out, and it relies on intuitive swipe gestures to navigate much of it.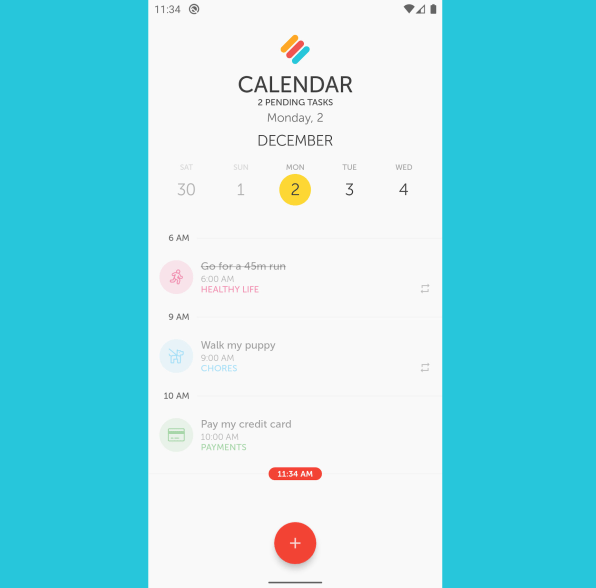 The free version offers plenty to get you started, but the premium version—in-app purchases start at a buck—is where things shine, with Google Calendar integration, task sharing, a "nag mode" that bugs you until you get the job done, integrated weather, and more.
Gamify your goals
Turn your to-do list into a real-life role-playing game with Habitica (Android, iOS). The app allows you to custom-create your own avatar and then populate your list with goals, to-do items, and habits you're looking to improve.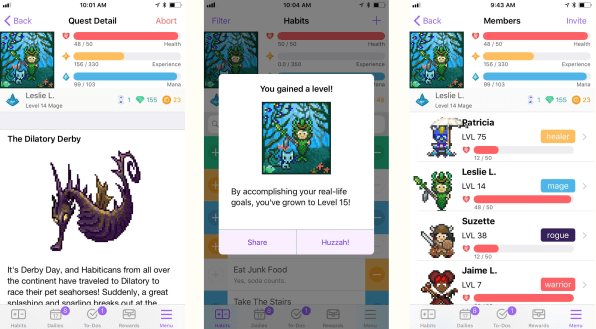 As you make your way through your list, your character levels up in health and experiences just like in an RPG—all the while earning "gold" that can be spent on rewards such as downtime, TV, and the like. You can form groups, challenge other players, and "fight" accountability monsters that can hurt your entire group: If one person skips exercising, for instance, it affects the entire party.
Habitica is free and open-source, although optional subscriptions start at $5 per month to help offset development costs and provide exclusive add-ons and rewards.