In March 2020, a small biotech firm in Sterling, Virginia, offered its assistance to local public-health officials in combating the spread of the novel coronavirus. The company, Aperiomics, utilized deep-DNA sequencing, along with its vast database of pathogens and microorganisms, to test for COVID-19 and help overworked laboratories in Virginia and across the country.
While there is nothing unusual about a privately held company stepping up and responding in a time of crisis, there are some noteworthy aspects to the Aperiomics story. First is its rapid growth. Launched in 2014, the firm quickly established itself as an industry leader in genomics and bioinformatics, and its pathogen database is now the largest in the world. Second, Aperiomics received crucial early-stage funding from the National Science Foundation.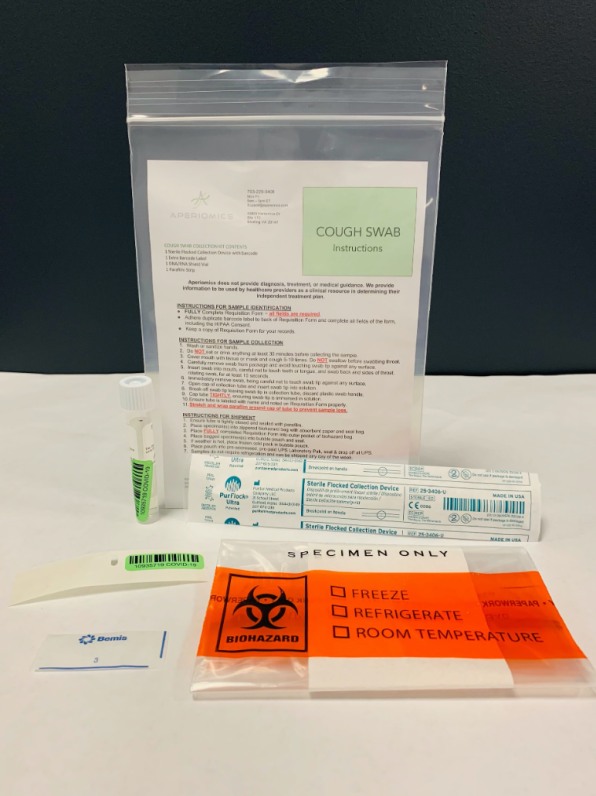 Created by Congress in 1950 ("to advance the national health, prosperity, and welfare"—a mission that especially resonates in the current climate ), the NSF currently administers more than one-quarter of the federal budget for basic research in science and engineering through rigorously vetted grants. And while the bulk of the agency's current $8.3 billion budget is disbursed through awards to colleges, universities, and other research institutions, a sizable portion is set aside to help researchers and entrepreneurs transform their ideas—many of them in areas that have yet to be explored by business—into commercially viable products and services.
Perhaps the most exciting—and economically impactful—of the NSF's entrepreneurial initiatives is its Small Business Innovation Research (SBIR) program. Also known as America's Seed Fund, it was essential to the growth of Aperiomics, along with many other innovative companies. (Qualcomm, whose components are found in countless smartphones, received valuable early support.) Businesses and individuals with a promising idea can receive capital in three rounds of SBIR funding—up to $256,000 in Phase I, as much as $1 million in Phase II, and matching funds up to $500,000 in Phase IIB—along with the guidance of NSF experts to help navigate the hazardous terrain facing startups.
ADVENTURE CAPITAL
America's Seed Fund is not an incubator. It does not take equity in the companies it supports. Nor does it provide office space (or snacks and afternoon yoga sessions). But it does offer the expertise of program directors, engineers, and scientists who understand both the risks and rewards of the startup experience. Awardees retain full control of their team, technical vision, and business strategy, along with any resulting intellectual property. And, in what should be a ray of hope to a certain kind of company struggling to raise capital, NSF often funds high-risk ventures that might never get past the first meeting with a traditional incubator or VC firm.
"We examine impacts from perspectives that are broader than a traditional investor," says Ben Schrag, a program director for the NSF's SBIR program. "We're looking for companies that, for example, might clean up the environment or help educate the next generation. Our 'returns' are not measured only in the economic metrics of investors, but also in intangibles that align with societal goals."
Recently funded companies that reflect this kind of thinking include Ecovative Design, a biomaterials firm that is developing sustainable alternatives to plastic packing material (and recently signed a deal with IKEA), and Antheia, a biomedical business looking to synthesize a new type of painkiller that is non-addictive and environmentally friendly.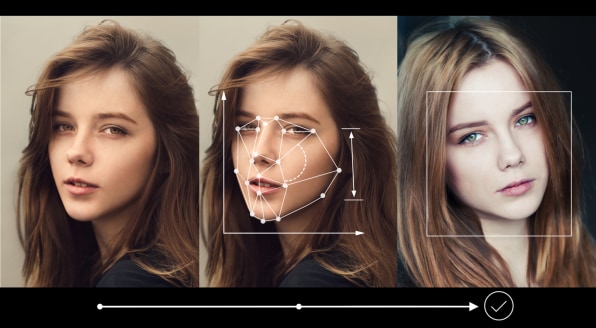 Another is Marinus Analytics, a Pittsburgh-based information technology firm that develops software to help law enforcement agencies combat the scourge of sex trafficking. Their business prospects looked dim before they found a lifeline in NSF. "Other data analytics companies like Palantir were using technologies similar to ours to pursue bigger market opportunities," says Emily Kennedy, the company's cofounder and president.
We were beginning to think that we'd never find funding for such a small market, even though we knew our impact could be huge and important."
—Emily Kennedy
,
cofounder, Marinus Analytics
IN WITH THE NEW
The first step for interested companies is a two- to three-page project pitch, which outlines the key components of the company, technology, and market. "It's a way to get engaged and to start a conversation about ways we could help," Schrag says. Applicants typically get a response within a few weeks—a truly astonishing speed for a government agency and one example of recent NSF efforts to streamline the review process. Those judged to be a good fit are invited to apply for Phase I funding.
Phase I proposals are longer and more detailed. According to Schrag, it's critical that a proposal offer a new science or engineering innovation at its core. "The company that helped pioneer laser eye surgery received early support from the program," he says. "We brought in eye surgeons and laser engineers to 'kick the tires' and got their opinions on the promise of this project."
Tenacity at all points during the process is essential—Marinus's first application for Phase I funding was turned down. "I think the NSF had very appropriate reasons for rejecting it," explains Kennedy, who went to work with her company cofounder and NSF program director to rethink and improve a second (and ultimately successful) application.
FROM LAB TO BOARDROOM
It's hard to overstate the level of support that comes with NSF awards. Advising on the laboratory side are scientists and engineers who have "walked the walk" of entrepreneurship and possess a baseball scout's eye for raw talent. Those same scientists and engineers are also eager to impart the business know-how that comes from years of building companies.
Kennedy found this kind of hands-on mentoring even more valuable than the runway-stretching funding. "Our technology road map became well developed," she says. "So, the focus for us—and our program director—was coming up with a business strategy that might not make billions of dollars but at least resulted in a sustainable company." By any measure, they've succeeded. Marinus Analytics currently has contracts with many law enforcement agencies and has been recognized as a leader in the rapidly expanding fields of AI and machine learning.
Dr. Crystal Icenhour, CEO and cofounder of Aperiomics, shares a similar experience. Six years before her company executed a temporary pivot to join the fight against the coronavirus pandemic, she and her team used NSF resources to "turn an academic body of work into something that had real commercial and clinical utility." They created a market for fast and comprehensive pathogen testing and recently raised more than $2 million in investor funding—part of the $9 billion in private investments that have gone to NSF-funded small businesses over the past five years.
Along those lines, Schrag sees America's Seed Fund as filling a void partly created by investment strategies that favor immediate returns. "Blue sky research funding is hard to justify in today's environment—even for a large multinational company," he says. "There are certain things that the government is better positioned to do than the private sector. One is basic scientific research. Another is early support for high-risk, science- and technology-based ventures, where it makes sense to have a patient stakeholder capable and willing to make these kind of big, long-term bets."