Alan Yang needed to find a rice field.
Not just any rice field: the rice field that would be the opening shot of his directorial feature debut Tigertail.
The film spans the life of Pin-Jui (played by both Hong-Chi Lee and Tzi Ma) from his childhood growing up in Taiwan to chasing his dream of living in America as a young man, despite being forced to leave the love of his life behind. As he realizes the American dream isn't what he thought it would be, his youthful optimism hardens as he gets older—eventually forming a severe rift between him and his daughter in his later years.
Yang, who also wrote the film, loosely based the story on his own Taiwanese family. For the past four years, this was the script he kept coming back to between writing and showrunning Netflix's Master of None and Amazon's Forever. What started as a 250-page sprawling epic was whittled into a concise drama about the relationships with the four most important women in Pin-Jui's life: his mother, the woman he's in love with, the woman he marries, and his daughter.
With his script in order, Yang began scouting locations in Taiwan.
First stop, a rice field.
Yang found the perfect one, but there was just one problem, as his location scout pointed out. "He said, 'Just to let you know, these will be entirely yellow in a week,'" Yang recalls. "'They'll all be yellow all around the country.'"
Not fitting in with the lush green fantasy he envisioned, Yang moved up his scheduled shoot date up by several months to shoot, at the very least, the opening scene the following week.
"We scrambled," Yang says. "We didn't have our cameras from America."
Yang bounced around documentary film and music video studios looking to assemble a crew. Sixteen-millimeter cameras procured, Yang managed to get the shot.
"But the story doesn't end there," he says.
Apparently, there was something wrong with the camera lenses. There would be sharp footage of blades of grass but nothing visible beyond 5 feet.
"It was incredibly scary," Yang says. "I told my DP this has never happened on anything I've ever worked on. And he said likewise—in his 20-year career."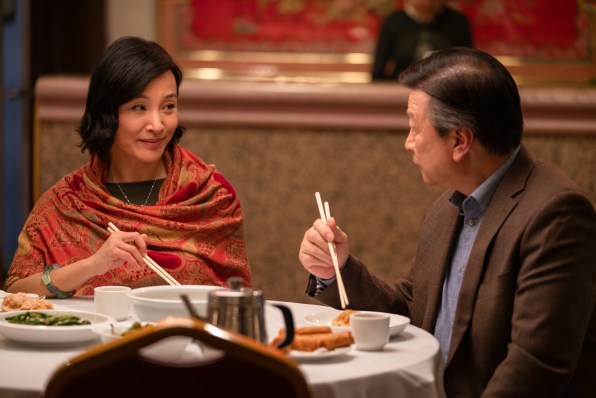 So began another scramble to reshoot everything. Whichever actor wasn't available for reshoots would just be recast, unfortunately.
Anything to make this shot work.
And then a typhoon set course for Yang's production.
"They're telling me a typhoon's coming," Yang says. "This is all happening while we're shooting. We're doing these 16-hour days."
After he wrapped on any outdoor shots for the day, Yang decided to try and get a few scenes inside a factory that plays a significant role in the film. While filming, Yang's producer let him know that their production team in New York had reviewed the footage and figured out that the problem was a scanning issue.
Yang called his editor in the city.
"I said, 'I'm so sorry to do this to you—can you put on a pot of coffee and just edit the entire beginning of the movie to see what we have?" Yang says.
Turns out more than 90% of what he'd shot was usable.
"I am the luckiest person in the world," Yang says. "All that footage was magical."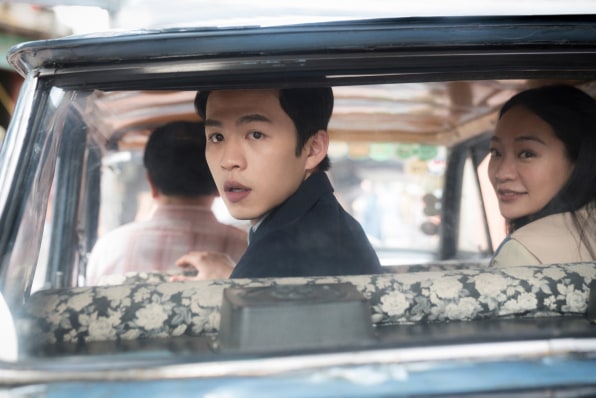 He kept the reshoot dates intact with the new actors—just in case.
But soon enough, the typhoon hit.
"So we would never have been able to do the shoot, but we got just enough stuff and that sequence cut together beautifully," Yang says. "My DP turned to me and said, 'This is insane. We never would've been able to finish the movie.'"
That whole saga taught Yang a valuable lesson in leadership, especially as a first-time feature film director.
"People are looking to you. They're looking to you, and they're looking at you. And so you have to set the example," Yang says. "I don't give huge inspirational speeches. I'm not that kind of guy. But I try to lead by example."
"When someone tells you that all of the shoot days are useless, that is a time when it probably is natural to yell and scream and blame someone and throw your phone and start firing people, frankly," he continues. "I treated it with as much calm as I could and said, 'How do we cross the next bridge? How do we fix this?' Screaming at people is not going to fix the problem."