Just two weeks ago, John Carrington was looking at the stock market's collapse, mulling which of his 20-person staff to lay off, and seeing investors bail on another round of funding.
Today, his whole life has been upended. His company, ZVerse, a maker of 3D-printing software in Columbia, South Carolina, is one of the most important players in the battle against the pandemic, producing millions of reusable face shields for major hospital systems, municipalities, and the U.S. Veterans Administration. Carrington is hiring dozens of new employees to keep up with the demand, raising millions from investors, and having tearful conversations with desperate healthcare workers and relatives of victims.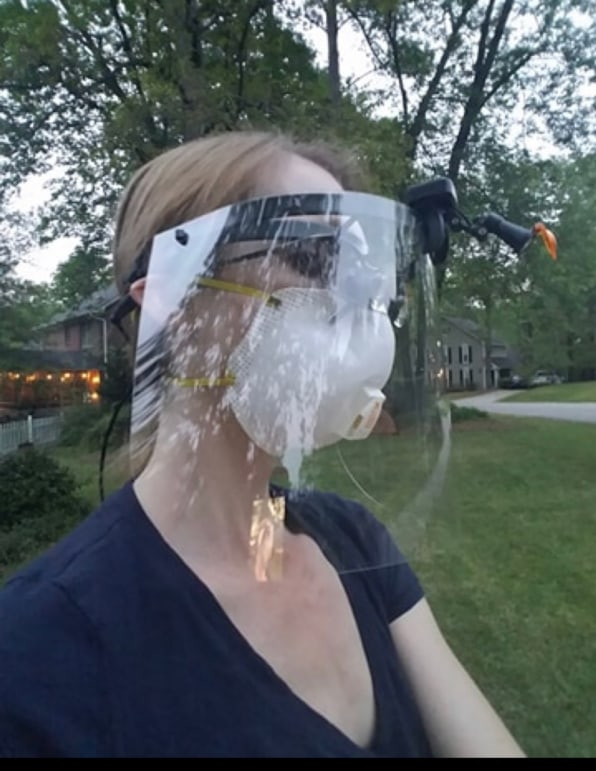 Amid the apocalyptic economic news—tens of millions newly unemployed and the vast majority of small businesses shut down and facing potential bankruptcy—some companies have pivoted in ways that meet the urgent healthcare needs of the moment. Their bootstrap remedies are essential, but they also illustrate how unprepared the country has been for such a pandemic, with stories abounding of price gouging and supply chain bottlenecks.
For example, Oregon state officials said on Monday that the state had ordered more than 4.6 million face masks for hospitals and has received only 10,000. Oregon "has also not yet received millions of surgical masks, gowns, face shields and gloves it has ordered from the private sector or requested from the federal government," reports The Hill's Reid Wilson. Such lags have forced states to take matters into their own hands, getting local businesses to pivot to production of shields and ventilators, for example.
Part of the problem lies with distributors and third-party administrators, who have a stranglehold on medicines and medical supplies, says Leah Houston, an ER physician who is the founder of HPEC.IO (Humanitarian Physician Empowerment Community), a startup offering a blockchain-based network for doctors. She says that she's hearing from friends who are doctors about their desperate struggle to obtain personal protection equipment.
"I have a friend whose father makes these face shields and shipped them to a hospital and they were returned" because they didn't come through an approved distributor, she tells Fast Company. "They had to have a doctor come meet them in a neutral place and turn them over that way."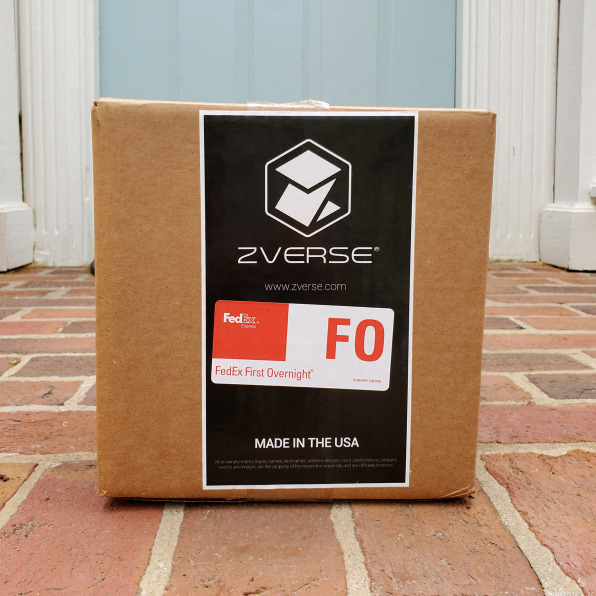 The race to produce shields
While thousands of Americans are able to sew masks at home and there have been many DIY efforts used in hospitals, it's a little more difficult to make face shields—which are typically made of plastic and often worn as extra protection over masks.
Many companies have pivoted to production of face shields—for example, a Delta Airlines subsidiary is teaming up with a nonprofit affiliated with Georgia Tech to make them, delivering 2,000 shields to aid workers in New York and 4,000 for hospitals in the Atlanta area. Bauer, an iconic brand that makes apparel for ice hockey players, is now churning out face shields, too. And Apple's Tim Cook recently posted about the company's production of face shields, delivering the first batch to Kaiser hospital facilities in the Santa Clara valley.
Within two hours, Carrington and his team had finished a design.
Stories abound of people taking matters into their own hands. In Evansville, a retired US Air Force flight nurse working for the school district teamed up with a technical college to 3D print over 300 face shields. And a group of hobbyists in New Jersey are using their home 3D printers to crank out face shields for local doctors and nurses.
In mid-March, Carrington, whose company produces everything from industrial vents to architectural models, started to get his first calls about making face shields. "We started to get frantic requests from hospital administrators and even hospital CEOs, which is very uncommon," he says. "The first request was from a local hospital that knew that we did 3D printing ,who needed 5,000 face shields that same day."
Within two hours, Carrington and his team had finished a design. The next day, they got a call from a county agency to make 10,000 face shields, and the day after that a request for 50,000 from one of the largest hospital systems in the state. He also started receiving direct messages from nurses and doctors. And hospice workers said, "We're getting COVID-19 patients, and we have no protection." They even had mothers calling about their sick children.
It was overwhelming on an emotional level. Carrington admits that he'd been skeptical about the looming threat last month. "I was a cynic about the impact it was going to have in the U.S.," he says. "I didn't think it would be too big a deal, but then I started hearing from doctors and nurses."
ZVerse's seven industrial 3D printers couldn't meet that demand. So Carrington decided to move to injection molding, allowing him to produce face shields at scale at a price that hospitals could afford. "3D printing is expensive, and you don't get economies of scale," he explains. "It's $30 a face shield versus trying to get something for close to $10."
Currently, ZVerse is producing 50,000 shields per day and plans to grow capacity to 100,000 shields by mid-April, eventually expecting to make 20 million shields by July. Just this week, he got an order from the VA to make a few million shields. And his bank called him to say that their marketing team wants to work with ZVerse, telling him "You're the only good story we've got going on around here."