Okay, it's time to be honest: I'm getting sick of Annie's Mac 'n Cheese. And rice cakes smeared with Smuckers. And I'm truly embarrassed about the La Croix, OJ, and tequila mixture that I called a cocktail. But in the past few weeks, my local grocery store's stock has left little to be imaginative about.
Enter, Food52's pantry-boosting goodies. The site, which began as an online resource for recipes and food content, has evolved into a purveyor of excellent kitchenware–home to the world's most ingenious saucepan and cutting board—and sorts of beautiful, practical, and delicious things to eat. If you feel like turning up the dial on your at-home dining, Food52's pantry has got your back. Here are our favorite items, guaranteed to deliver indulgence you're craving right now.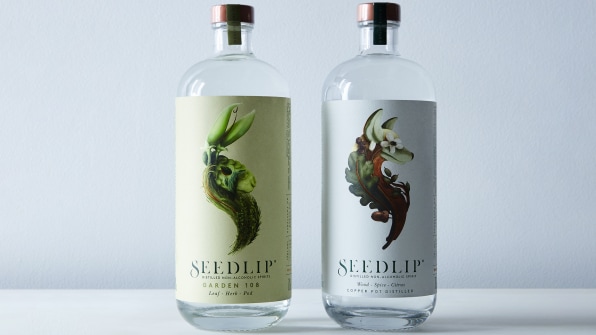 Seedlip Non-Alcoholic Spirits
Whether you're stirring in a little booze or you're splashing in tonic to enjoy an alcohol-free bevvie, these elixirs are bound to treat you to one of the most enjoyable and aromatic drinks you've had in quite some time (if not ever). You can currently choose from three flavors: the earthy Spice 94, floral Garden 108, or citrus-spiked Grove 42. If you're feeling especially crafty, try mixing up the Spice 94 into a Pennsylvania Dutch cocktail or concocting a Garden Sour using the Garden 108. $45-149, buy here.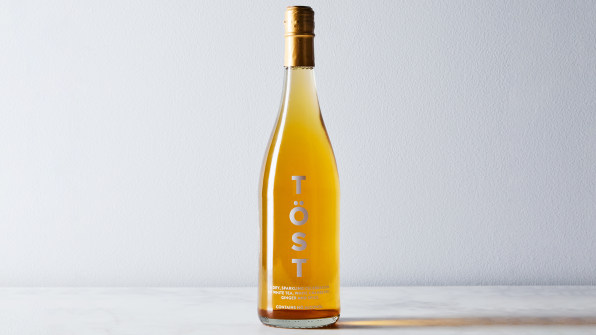 Töst Non-Alcoholic Sparkling Beverage
Whether you're looking to lose the booze for the next Zoom birthday party, or you just want to enjoy a nice at-home brunch without the Prosecco-induced headache, Töst is the perfect treat. It's a little bit crisp, a little bit bite-y, and a lotta bit refined (unlike most non-alcoholic sparkling options). $99, buy here.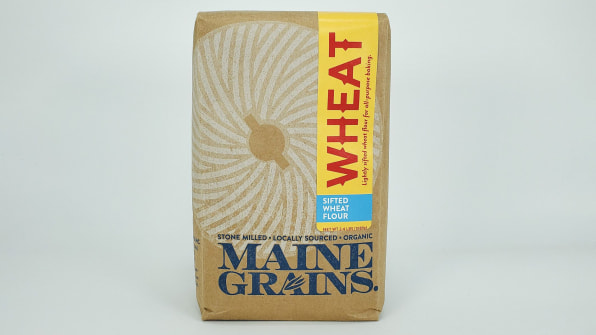 Maine Grains Sifted Wheat Flour
My grocery store is out of flour. Like, completely. Good thing you can get something better delivered to your door. This fresh sifted wheat flour is ground from organic grains harvested in the Northeast with a traditional stone-milling process, and it's your new all-purpose. It works for sourdough (which is having a *moment*), banana bread, pancakes, muffins, or whatever is next on your quarantine baking list. P.S.: With each purchase you get two bags of flour. Score. $22, buy here.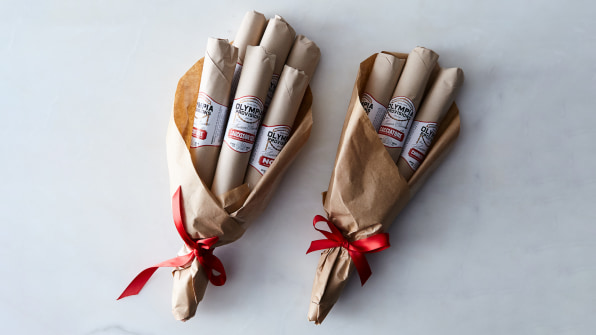 Olympia Provisions Salami Bouquet
Whether it's a "To: me, From: me" gift or a special present for someone who is a quarantine away from you, there are few things that could be more enjoyable than a bouquet of gourmet cured meats (or more specifically, French, Italian, and Spanish salami). $50-85, buy here.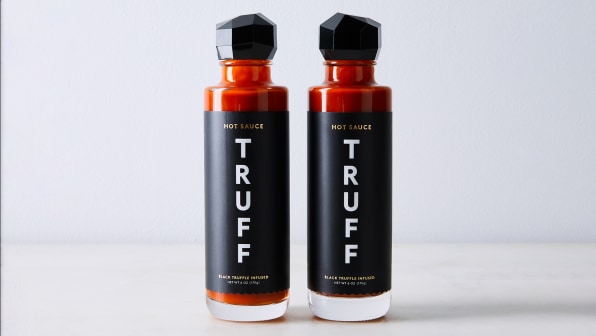 TRUFF Truffle-Infused Hot Sauce
No, not everything tastes better with sriracha. But we would place our bets that everything tastes better with truffle-infused, chili-packed hot sauce. $39, buy here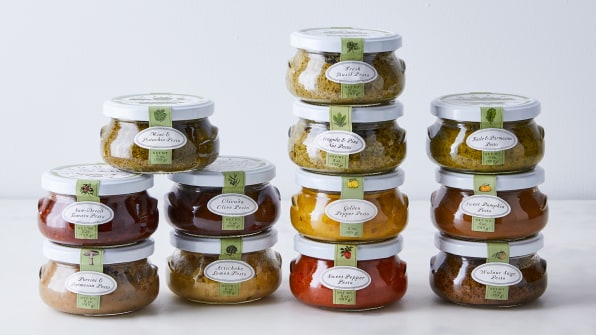 Bella Cucina Artisanal Pesto
Whether you're looking for a way to step up your pasta game, or you're just a sucker for a condiment that can take sandwiches, wraps, and cheese and crackers to a new level, look no further. Choose from flavor combos like Artichoke Lemon, Walnut Sage, and Olivada Olive, and get ready for trattoria-level flavor. $44 (set of 3), buy here.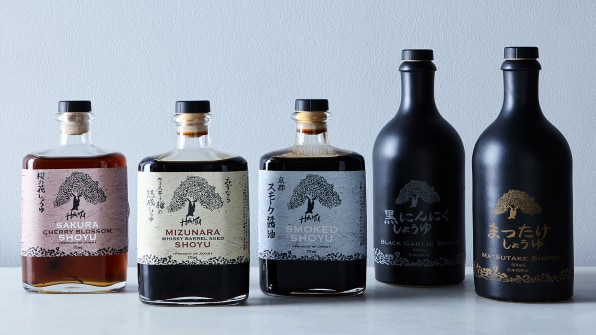 Haku Japanese Shoyu
Shoyu–Japanese-style soy sauce–has a more delicate and slightly sweet flavor profile than your typical grocery store brand. And it's way more versatile as an ingredient, with a simple splash adding umami to whatever you're cooking up. Haku makes its shoyu (which is available in different flavors, including cherry blossom and black garlic) using a time-honored Japanese method. Starting at $28, buy here.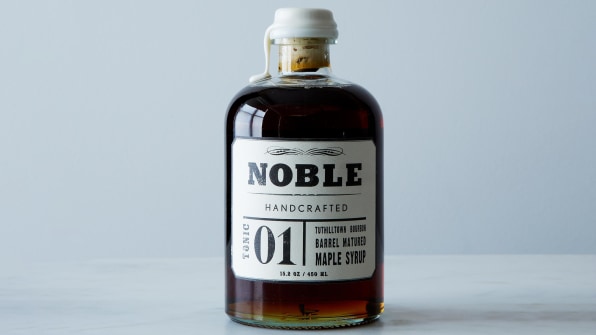 Mikuni Wild Harvest Tuthilltown Bourbon Barrel Matured Maple Syrup
This handcrafted syrup goes straight from the tree and into bourbon barrels before finding its way to your very deserving pancakes. $29, buy here.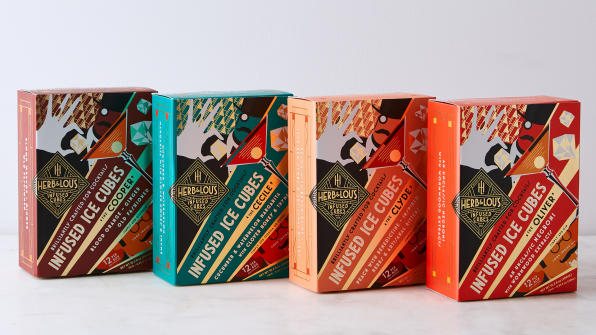 Herb & Lou Infused Cocktail Ice Cubes
Starting to kind of miss those overpriced cocktails at your favorite bar? Miss no more, because you can have the best of elite bartending at home. All you have to do is melt one of these flavorful ice cubes by dousing it with your favorite booze. Flavors range from a blood orange and ginger old fashioned to a cucumber margarita with clover honey and thyme. Starting at $36, buy here.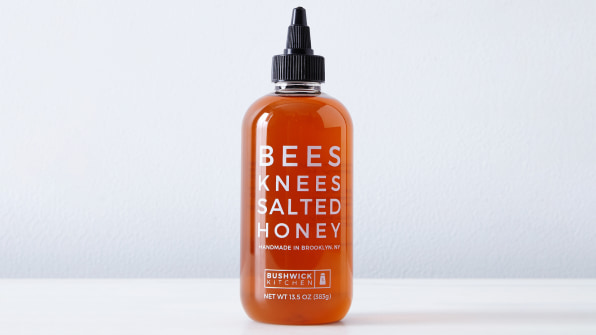 Bushwick Kitchen Salted Honey
The confluence of savory and sweet is here in all its glory. This sauce is a simple mixture of raw wildflower honey and sea salt. Put it on toast, bacon, yogurt, corn—literally anything—and rejoice. $16, buy here.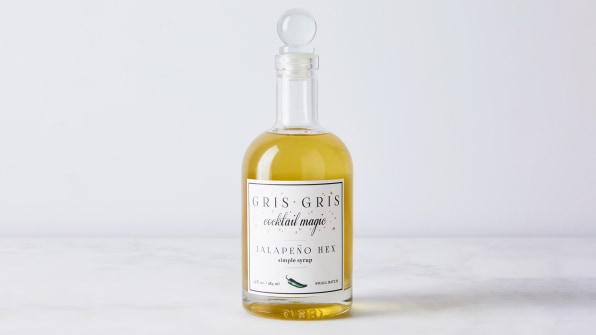 Gris Gris Hot Pepper Simple Syrups
The inspiration for the perfect at-home cocktail never ends when you have a magic potion from Creole country. This Louisiana cane sugar-sweetened jalapeño syrup takes a homemade margarita to a spicy new level. $25, buy here.
Sfoglini Seasonal Pasta
Sfoglini's 100% organic Brooklyn-made pastas will put your grocery store penne and spaghetti to shame. Choose from 3-month or 6-month subscriptions and two, 16-ounce boxes of seasonally flavored pasta (such as chili pepper, ramp, or fennel) will arrive on your doorstep each month. Starting at $65, buy here. You can also buy sets of the pasta without a subscription, from $20, here.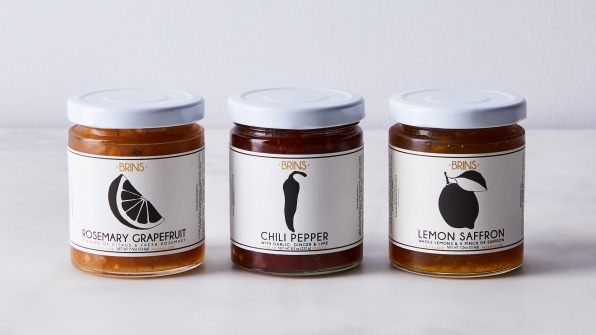 BRINS Jams & Marmalade Small Batch Savory Jam
A jar of strawberry jam can't take your homemade sourdough to the heights it deserves. Meet Brins handmade jams, which come in inventive flavors, including chili pepper, rosemary grapefruit, and lemon saffron. $35 (set of 3), buy here.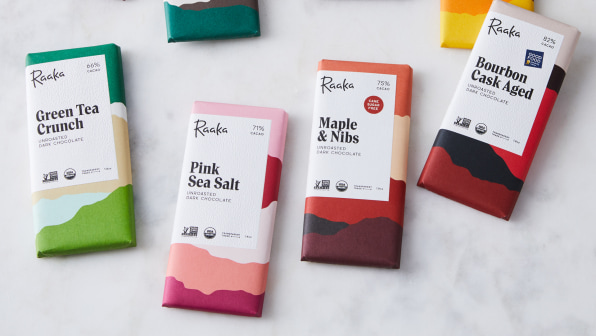 Raaka Chocolate Small-Batch Organic Chocolate
Put the Hershey's down and do something kind for yourself. Raaka's boxed chocolate bars comes in sets of either three or eight, treating you to flavors such as cabernet sauvignon, coconut milk, green tea crunch, and bananas foster. And if you're looking for a little light quarantine reading, the box also comes with a 16-page book that outlines how Raaka sources and creates its chocolate. Starting at $30, buy here.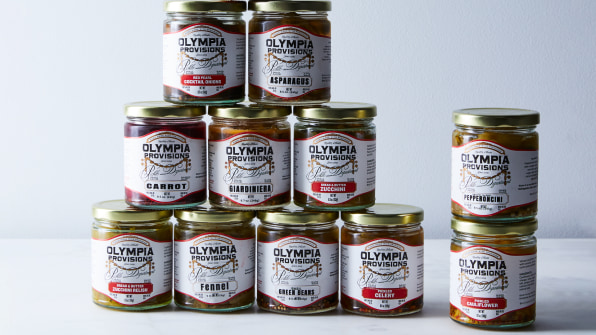 Olympia Provisions Pickle of the Month Club
The price of $220 might seem steep, but it does cover a year's worth of artisanal pickles. Each month, Olympia Provisions will send a jar of pickled veggies that are handmade at local farms in the Pacific Northwest. April's selection is fennel, while May's veggie is asparagus. $220, buy here.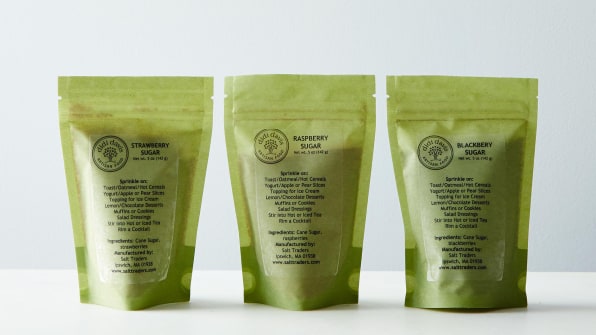 Salt Traders Raspberry, Strawberry & Blackberry Sugars
Add a little oomph to your baking endeavors with berry-infused sugars. The flavors shine through and add a depth to breads, muffins, and scones. And if you're sick of baking, sprinkle it on some ice cream. You'll be glad you did. $26, buy here.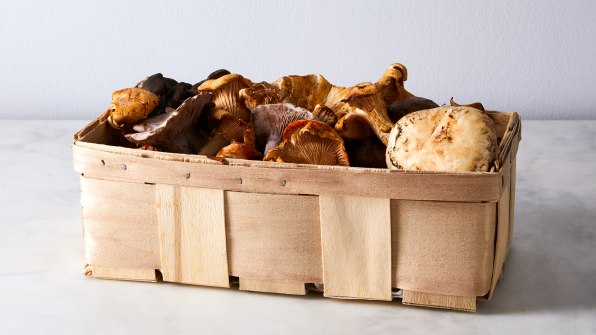 Mikuni Wild Harvest Wild Mushroom Basket
Unless you have access to a forest and you are quite the forager, chances are you haven't been able to get your hands on a mushroom in weeks (or is it just my grocery store's produce section that is consistently obliterated?). You won't be missing grocery store 'shrooms with this doorstep-delivered wild mushroom basket from Mikuni. From trumpet to porcini, each basket includes 4-5 different varieties of fungi. Starting at $48, buy here.
Looking for more recommendations? Check out our other handpicked suggestions.
Fast Company may receive revenue for some links to products on our site.