As hospitals grapple with a shortage of masks and ventilators in their fight against COVID-19, creative solutions are emerging worldwide.
MIT researchers have invented an open-source, low-cost ventilator that could be built for just $100, compared to the $30,000 commercial ventilator. Maker's Asylum, a makerspace in Mumbai, has designed an inexpensive face shield that can be quickly assembled anywhere in India. And, using 3D-printed components, sporting goods giant Decathlon converted its snorkeling masks used by scuba divers into makeshift ventilators now used in hospitals in northern Italy.
All these ingenious yet effective solutions demonstrate the power of frugal innovation, a disruptive strategy for developing products faster, better, cheaper. Thousands of nimble entrepreneurs have long practiced frugal innovation in resource-constrained emerging markets like Africa and India—where it's known as jugaad, an improvised fix—to creatively solve critical socioeconomic issues on a shoestring.
Frugal innovation is the need of the hour in the U.S., with the economy decimated by coronavirus. U.S. firms need a frugal and agile mind-set to not only survive during the current health crisis but also to innovate for success in the recessionary post-coronavirus word. A drastically new world where cost-conscious customers will seek more value for less.
Sadly, corporate America is ill-equipped to innovate frugally and flexibly. Indeed, frugal innovation, which emphasizes speed, agility, and affordability, is the antithesis of how corporate America innovates, instead relying on insular R&D labs, big budgets, and rigid go-to-market processes.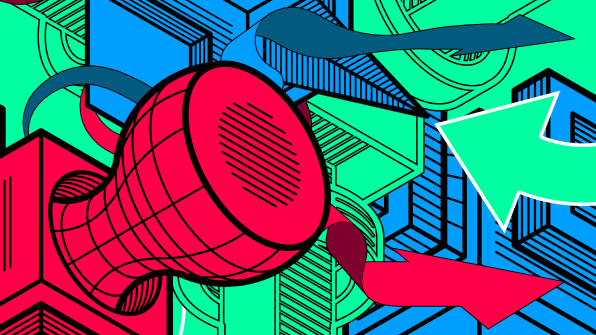 Yet, some forward-thinking Fortune 500 firms—such as Best Buy, Cisco, GE Healthcare, IBM, Mastercard, Medtronic, and PepsiCo—have successfully piloted and adopted frugal innovation as an alternative way to "do better with less"—i.e., deliver greater value to customers quicker at less cost.
Best Buy and Cisco, for instance, have developed telemedicine solutions that enable doctors to remotely engage with their patients—especially elderly ones—and continuously monitor their condition, thus delivering better, proactive care at lower cost. And PepsiCo has leveraged its Global Value Innovation Center in India to build cost-effective, eco-friendly, and agile supply chain systems—like cold chains—that can deliver its products faster, better, cheaper (imagine a cold chain cleverly optimized to deliver both beverages and life-saving vaccines?).
The current health crisis in America is an historic opportunity for U.S. firms to unlearn how they practiced innovation for the past 100 years and adopt the three core principles of frugal innovation that could power and sustain their growth in coming decades:
1. Keep it simple
Rather than over-engineer complex products in isolated labs, R&D teams in U.S. companies must deeply engage with customers to identify their real pain points. They can then swiftly design and launch a "good enough" product with the key features that meet the customers' most essential need. The Embrace portable infant warmer, co-developed by five Stanford graduates, is an easy-to-use device that doesn't require electricity. Costing just $200 (traditional incubators cost $20,000 or more), this frugal device has saved the lives of 300,000 premature babies in 22 countries.
2. Reuse existing resources
Rather than reinvent the wheel, companies must reuse and repurpose widely available resources (technologies, data, assets) to generate more value. For example, when GE Healthcare engineers developed a low-cost portable ECG device, the MAC 400, that is sturdy enough for use in rural India, they didn't create a new printer from scratch. Instead, they adapted a printer used in buses to print tickets and integrated it into the MAC 400.
Likewise, the Delaware-incorporated startup AlgoSurg uses a patented AI-technology to quickly convert 2D X-ray images into 3D images without requiring an expensive CT scanner or MRI machine. AlgoSurg's cloud-based software enables orthopedic surgeons to virtually simulate bone surgeries very precisely so they can do their operations faster, better, and cost-effectively.
3. Think and act horizontally
In recent decades, U.S. firms "scaled up" manufacturing vertically by centralizing production in big factories in China—which we now know is a bad strategy as global supply chains get disrupted by coronavirus. To gain in resilience and market agility, U.S. firms must learn to "scale out" horizontally using a distributed network of smaller and nimbler manufacturing and distribution units.
Pharmaceutical giants Novartis, GlaxoSmithKline, and Pfizer are applying "continuous manufacturing" in micro-factories no bigger than a shipping container. Compared to large factories, these micro-drug plants can churn out pills and vaccines potentially 10 times faster, cost 50% less to build and operate, consume far fewer resources like water, curb emissions by up to 90% and boost quality control by giving full traceability.
Once a vaccine against COVID-19 is found, these micro-factories could be set up quickly around the world to rapidly produce and deliver the medicine to hundreds of thousands of people affected by the virus. And micro-factories will bolster U.S. firms' attempt to (re)localize supply chains in the U.S.
As the world becomes increasingly unpredictable, U.S. firms can no longer rely on top-down strategies, costly R&D projects, and rigid highly structured innovation processes. They urgently need to adopt a new, bottom-up approach to frugal and flexible innovation so they can weather the COVID-19 crisis well and position themselves for success in the uncertain times ahead.
---
Navi Radjou is an innovation and leadership advisor in New York. He gave a TED talk on frugal innovation and is writing a book on how U.S. firms can leverage frugal innovation to co-build an inclusive, healthy, and sustainable society.