My mother lives 10 minutes away from me, but I haven't seen her in more than two weeks in an effort to keep each other safe during this period of social distancing. She misses seeing my four-year-old daughter, who used to spend a night a week at her house. Though we regularly drop off groceries at her house and video chat with her daily, the separation has been hard for all of us.
This story has been playing out across the country. Couples have been separated. Close friends haven't been able to hang out. Older relatives are stuck at home.
One way to connect with friends and family members you can't see in person is to send them a good old-fashioned care package. With the right mix, you can provide comfort during a scary time and keep your loved ones busy now that they're spending so much time at home. You can also help sustain small businesses that may be suffering at a time when few people are out shopping. Here are eight ideas.
Knitting Kit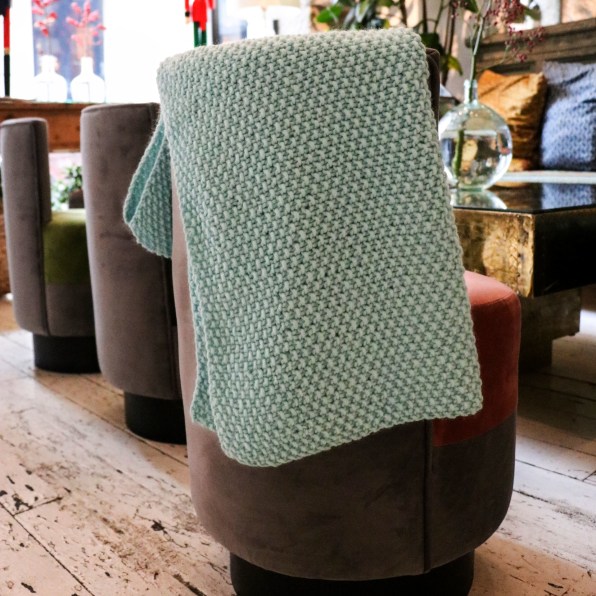 Knitting has been shown to relieve stress. This beginners' kit has everything you need to knit a blanket, including simple instructions. The brand also has plenty of step-by-step online tutorials. (The brand has more advanced kits as well, if you're sending a package to a more experienced knitter.)
A Scrapbook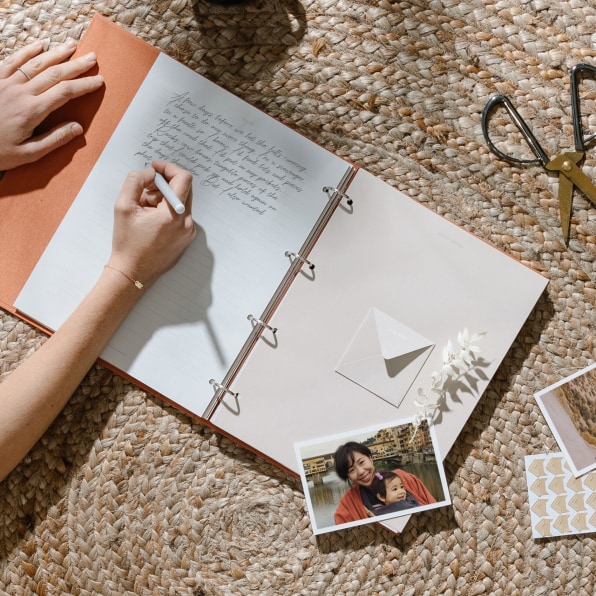 This scrapbook has been thoughtfully designed to suit any story and already comes with chapters, prompts, and pockets to insert memorabilia. You don't need any other materials besides a pen and some photographs.
A Coffee Subscription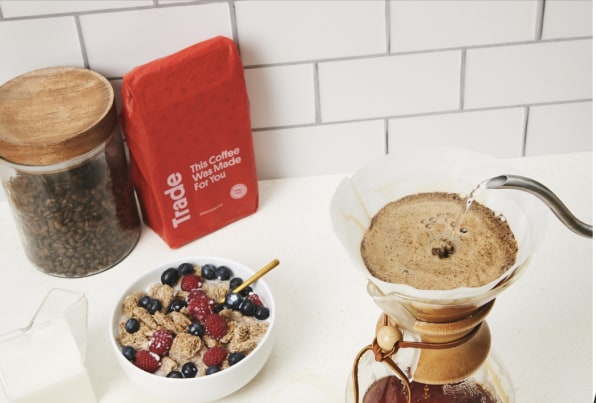 Morning rituals are more important than ever. See if your local coffee shop offers online ordering. Alternatively, Trade is a subscription that sends coffee at a regular interval (you get to pick how often) from 52 small coffee roasters from around the country, based on your taste profile.
A Really Good Mug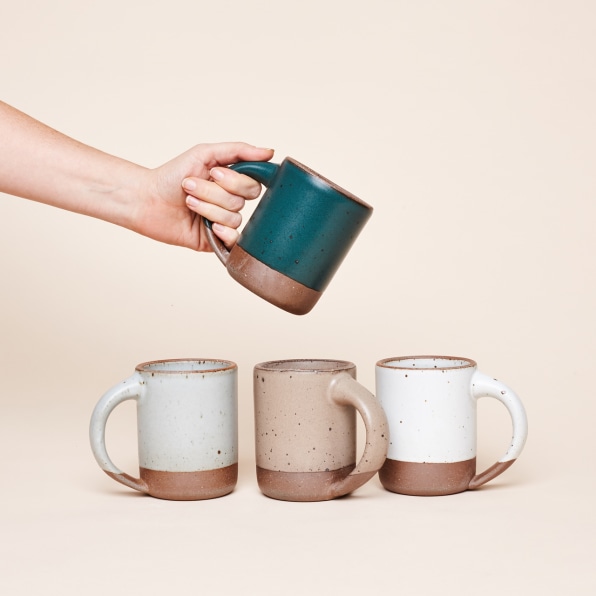 I have a favorite coffee mug: It's made by East Fork, an Asheville, North Carolina–based pottery company that makes products from local clay, complete with little specks of minerals from the soil. East Fork spent months designing this mug, so that it feels solid and comfortable in your hand. This mug is dishwasher- and microwave-safe.
Delicious Olive Oil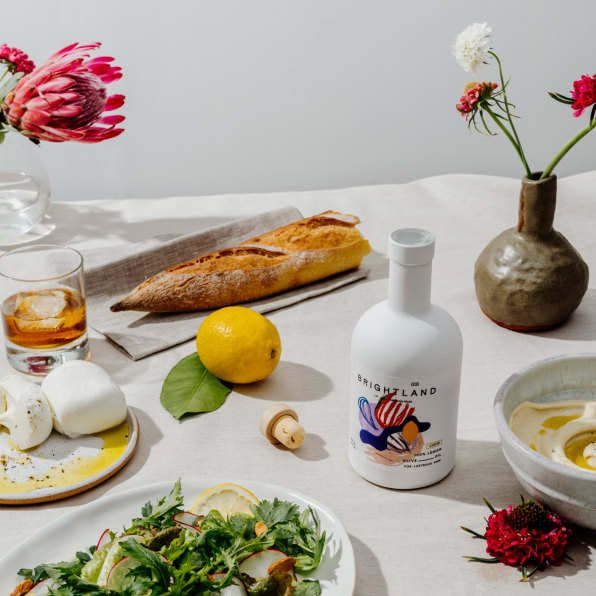 Olive oil is a pantry staple, especially now that so many of us are cooking at home. Brightland is a California-based startup that sells artisanal oil. The brand has some flavored oils, including a lemon-infused one and a spicy one, and it works with artists to create bottle labels that look gorgeous in your kitchen. It's a simple, beautiful gift.
Fresh Spices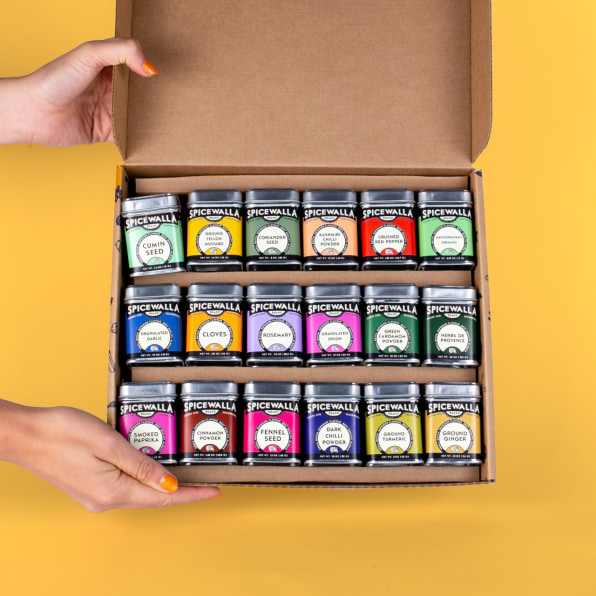 If your recipient is throwing themselves into cooking, you might want to send them freshly ground spices. Many cities have expansive spice shops that also offer online ordering. Or, you could try Spicewalla, a brand that sources fresh spices from around the world. You can choose 10 spices to put in a kit, or buy pre-made kits for different kinds of cooking, such as Middle Eastern cooking, grilling and roasting meats, and more.
Immune Boost Oil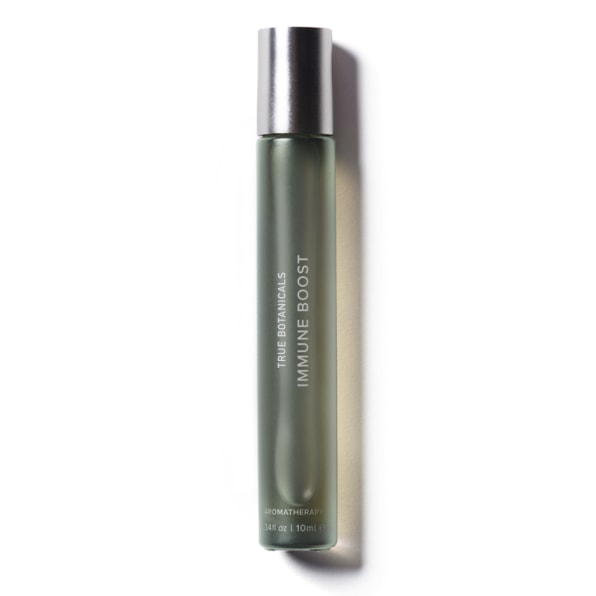 Try this comforting aromatherapy oil from True Botanicals, which makes clean beauty products. The formula is made with Ravintsara, an essential oil that is commonly used in traditional medicine in Asia, since it is believed to have immune-boosting qualities.
Weighted Blanket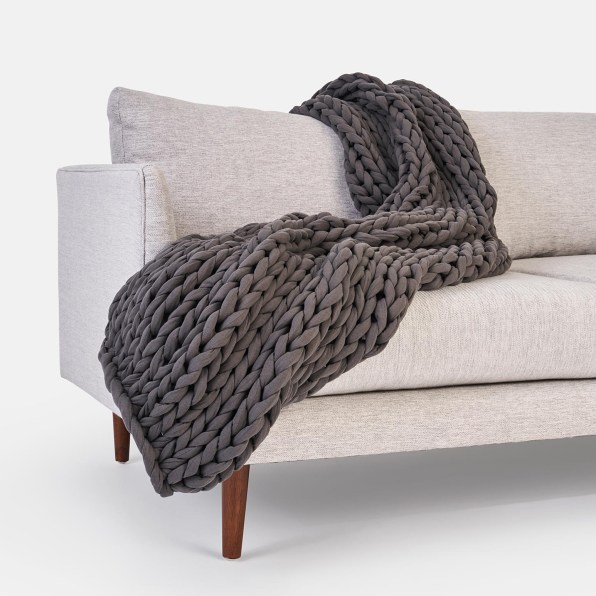 If you're looking to pull out all the stops on your gift, I recommend a weighted blanket. Sleeping under a heavy blanket (about 10% of your body weight) releases serotonin and melatonin, while reducing cortisol levels. There are several options on the market, many of which I have tested, but I like Bearaby's because the design of these blankets lets air circulate, so you don't get too hot underneath.