Raise your hand if you're excited for new music from Lady Gaga and the live-action version of Disney's Mulan!
Okay, now buckle up for bad news.
Up until heartbreakingly recently, those were projects that many were excited to check out this spring. There's been a minor change of plans, though, now that almost everyone has to stay inside at all times for the foreseeable future.
The many upcoming movies and albums pushed back indefinitely are small concerns in this challenging new reality. Instead of watching A Quiet Place II, we're now living it!
However, there is something so sad about all those closed movie theaters and empty concert venues that other technically scarier statistics can't quite convey. It's the pause of everyday life. The quotidian frozen in carbonite until we sort ourselves out. Who knew that just being able to go to the movies would turn out to be something we all took for granted?
While there's no knowing when we might be able to return to the Alamo Drafthouse, at least there's no shortage of movies and shows ideal for watching at home to pass the time. You won't be seeing Fast & Furious 9 anytime soon, but some impending releases—such as the Kumail Nanjiani and Issa Rae team-up, The Lovebirds—have migrated to Netflix for April, with lots of company destined to follow. Which is nice! Every little thing to look forward to means something extra now.
As you continue the quest to stay sane during this strange time, and perhaps even entertained, have a look below at Fast Company's Creative Calendar for the month to come.
MOVIES AT HOME
How to Fix a Drug Scandal, April 1 on Netflix
Cursed Films, April 2 on Shudder
Coffee & Kareem, April 3 on Netflix
Never Rarely Sometimes Always, April 3
Slay the Dragon, April 3
Atlanta's Missing and Murdered: The Lost Children, April 5 on HBO
Tigertail, April 10 on Netflix
Trolls World Tour, April 10
Chris D'Elia: No Pain, April 14 on Netflix
Earth and Blood, April 17 on Netflix
Rising High, April 17 on Netflix
Sergio, April 17 on Netflix
Circus of Books, April 22 on Netflix
The Willoughbys, April 22 on Netflix
Extraction, April 24 on Netflix
Beastie Boys Story, April 24 on Apple TV Plus
Bad Education, April 25 on HBO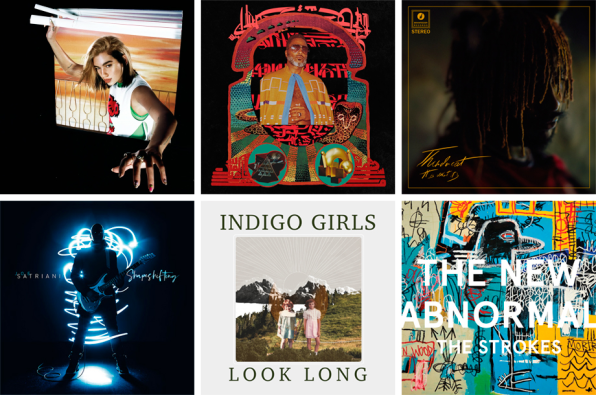 MUSIC
TV
The Iliza Shlesinger Sketch Show, April 1 on Netflix
Nailed It!, April 1 on Netflix
Sunderland 'Til I Die, April 1 on Netflix
Broke, April 2 on CBS
How to Get Away With Murder, April 2 on ABC
Man With a Plan, April 2 on CBS
The Real Housewives of New York City, April 2 on Bravo
Future Man, April 3 on Hulu
Home Before Dark, April 3 on Apple TV Plus
Into the Dark: Pooka 2: Pooka Lives, April 3 on Hulu
Money Heist, April 3 on Netflix
Tales from the Loop, April 3 on Prime Video
World on Fire, April 5 on PBS
The Last O.G., April 7 on TBS
Brews Brothers, April 10 on Netflix
Insecure, April 12 on HBO
Run, April 12 on HBO
The Walking Dead: The World Beyond, April 12 on AMC
The Innocence Files, April 15 on Netflix
Mrs. America, April 15 on Hulu
What We Do in the Shadows, April 15 on FX
Fauda, April 16 on Netflix
#blackAF, April 17 on Netflix
Bosch, April 17 on Prime Video
Home, April 17 on Apple TV Plus
Night of Too Many Stars: America Unites for Autism Program, April 18 on HBO
Cooked with Cannabis, April 20 on Netflix
We're Here, April 23 on HBO
After Life, April 24 on Netflix
Defending Jacob, April 24 on Apple TV Plus
Killing Eve, April 26 on BBC America
Penny Dreadful: City of Angels, April 26 on Showtime
Vida, April 26 on Starz
I Know This Much Is True, April 27 on HBO
Never Have I Ever, April 27 on Netflix
2020 Billboard Music Awards, April 29 on NBC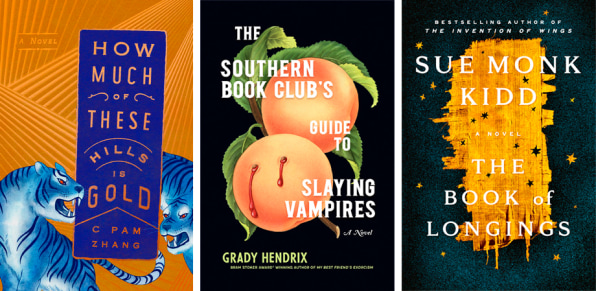 BOOKS
How Much of These Hills Is Gold, by C Pam Zhang, April 7
Joy at Work: Organizing Your Professional Life, by Marie Kondo and Scott Sonenshein, April 7
The Southern Book Club's Guide to Slaying Vampires, by Grady Hendrix, April 7
The Street Photographer's Manual, by David Gibson, April 7
Last Call, by Harry Gruyaert, April 14
Sketchbook, Vol. 5: 1989–1998, by Robert Crumb, April 14
American Surfaces: Revised & Expanded Edition, by Stephen Shore, April 15
The Book of Longings, by Sue Monk Kidd, April 21
Daido Moriyama: A Diary, by Daido Moriyama, April 21
Death in Her Hands, by Ottessa Moshfegh, April 21
Hackney Archive: Work and Life 1971-1985, by Neil Martinson, April 30
[Photo Illustration: Samir Abady; Mrs. America: Pari Dukovic/Hulu; Rising High: Nik Konietzny/Netflix; Future Man: courtesy of Hulu; Beastie Boys Story: courtesy of Apple TV Plus; Tales From the Loop: Jan Thijs/Prime Video; Killing Eve: Des Willie/BBC America]