Welcome to the 2020 Innovation by Design Awards, the world's most prestigious competition honoring the intersection of design and business. We've recruited an all-star cast of designers, executives, and thought leaders to judge the awards. Meet them below.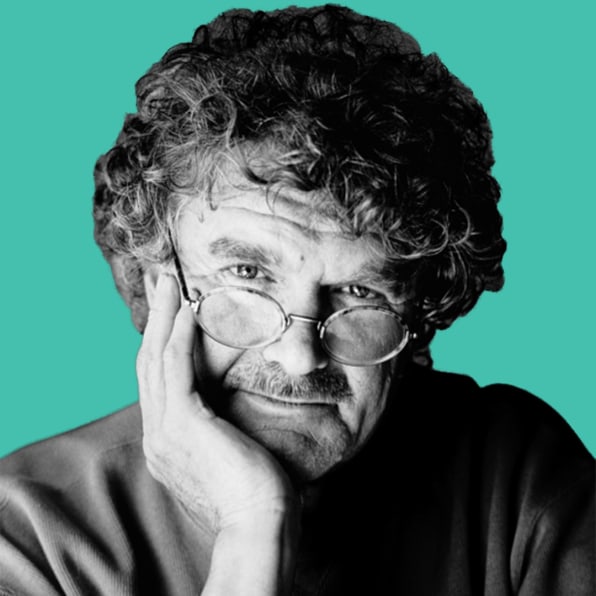 Hartmut Esslinger
Hartmut Esslinger was the first designer to bring human-driven, high-touch design to the world of complex hardware and software technology. He founded frog design in his native Germany in 1969 and expanded it to the United States in 1982—and then with his wife Patricia Roller to all five continents. He also is a teacher at the DeTao Design School in Shanghai and cofounder of the Esslinger Group, an innovative product company in Shenzhen. In 2017, he received the only once awarded World Design Medal by the World Design Organization.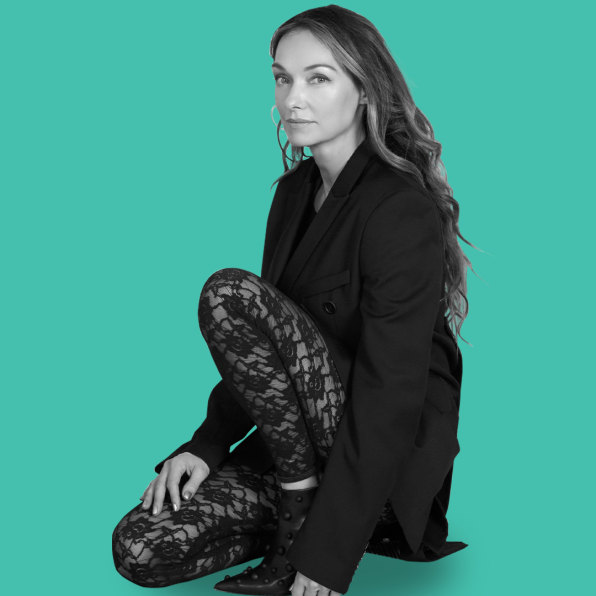 Kelly Wearstler
Kelly Wearstler, founder and principal of Kelly Wearstler design studio in Los Angeles, is an American designer creating multi-faceted, experiential residential, hospitality, commercial and retail environments as well as expansive collections of lifestyle product designs and brand collaborations.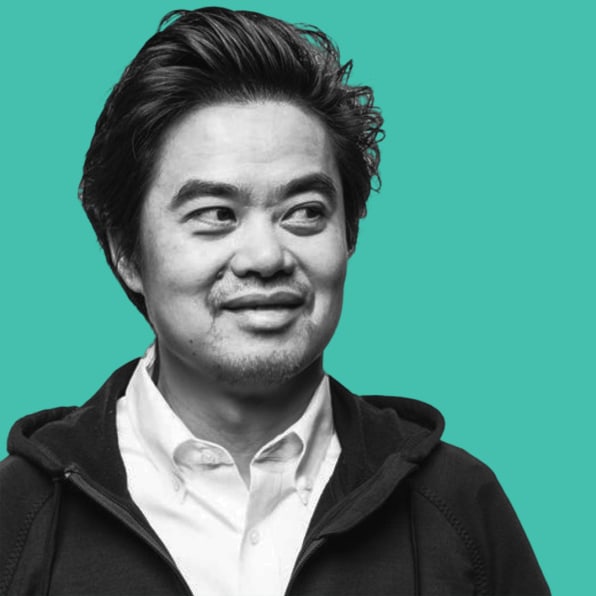 Albert Shum
Albert Shum leads a collaborative team creating the future of experiences and devices at Microsoft. His team currently drives incubation for the M365 ecosystem, focused on the responsibility of design to create intelligent and inclusive experiences.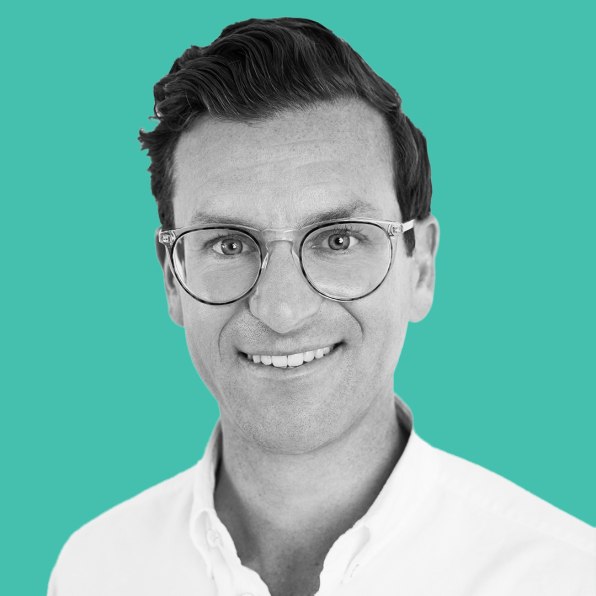 Dave Gilboa
Dave Gilboa is the co-founder and co-CEO of Warby Parker, a transformative lifestyle brand offering designer eyewear at a revolutionary price, while leading the way for socially conscious businesses. Since day one, over seven million pairs of glasses have been distributed through its Buy a Pair, Give a Pair program. In 2015, Fast Company named Warby Parker the most innovative company in the world. Prior to launching Warby Parker in 2010, Dave worked at merchant bank Allen & Company and strategy consulting firm Bain & Company. Dave has worked extensively with non-profit organizations, and serves as a founding member of the Entrepreneur Board of Venture for America, an organization dedicated to mobilizing graduates as entrepreneurs in low-cost cities. He is a Henry Crown Fellow through the Aspen Institute and a member of the Aspen Global Leadership Network. In 2018, he was named a McNulty Laureate by the McNulty Foundation. He also received the Ernst & Young Entrepreneur of the Year award and was recognized as part of "The Next Establishment" by Vanity Fair.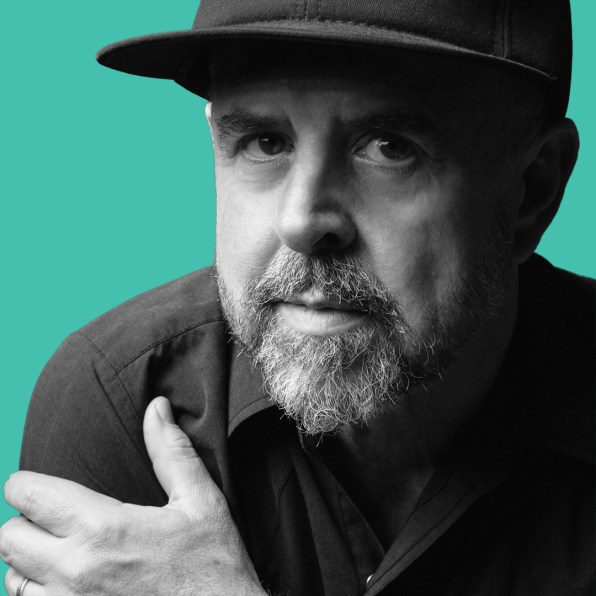 Gary Hustwit
Gary Hustwit is an independent filmmaker and photographer based in New York. In 2007 he made his directorial debut with Helvetica, the world's first feature-length documentary about graphic design and typography. The film marked the beginning of a design film trilogy, with Objectified, about industrial design and product design following in 2009, and Urbanized, about the design of cities, in 2011. The films have been broadcast on PBS, BBC, HBO and television outlets in 20 countries, and have been screened in over 300 cities worldwide. Workplace, a documentary project about the future of the office, was commissioned for the 2016 Venice Biennale of Architecture. His most recent feature film, Rams, about German design legend Dieter Rams with original music by Brian Eno, was released in Fall 2018. Gary was named one of the 100 Most Creative People in Business by Fast Company. He is a member of the Documentary Branch of the Academy of Motion Picture Arts and Sciences. His film and photographic work has been included in exhibitions at the Museum of Modern Art New York, Smithsonian Cooper Hewitt National Design Museum, Design Museum London, Venice Biennale, Paul Kasmin Gallery New York, Atlanta Contemporary Art Center, Storefront for Art and Architecture New York, and the Colette Gallery in Paris, among others. In 2016 Gary launched Scenic, a virtual reality content studio focusing on non-fiction VR work. His latest VR documentary collaboration with filmmaker Sam Green, This Is What the Future Looked Like, explores the work and legacy of futurist and architect Buckminster Fuller.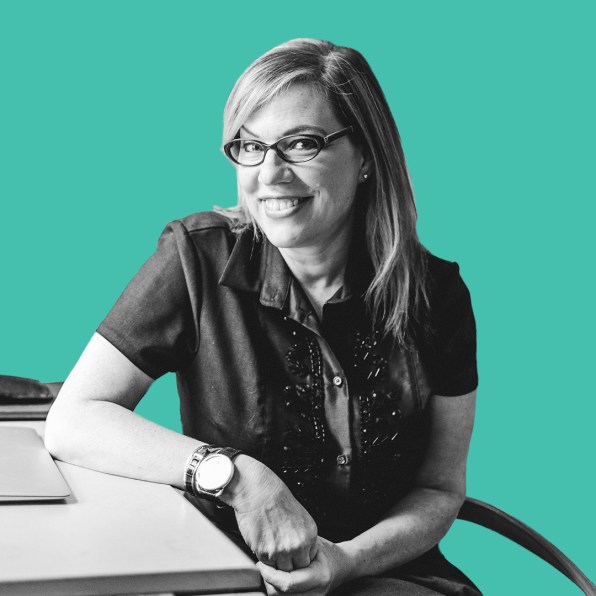 Debbie Millman
Debbie Millman is a designer, author, curator and educator. Since 2005, she has been the host of the award-winning podcast Design Matters, which is one of the world's first and longest running podcasts. She is also co-founder and chair of the world's first graduate program in branding at the School of Visual Arts, editorial director of Print magazine, and the author of six books on design and branding. She has worked on the design and strategy of over 200 of the world's biggest brands and is currently Chair of the Board of Directors for Law & Order SVU actor and activist Mariska Hargitay's Joyful Heart Foundation.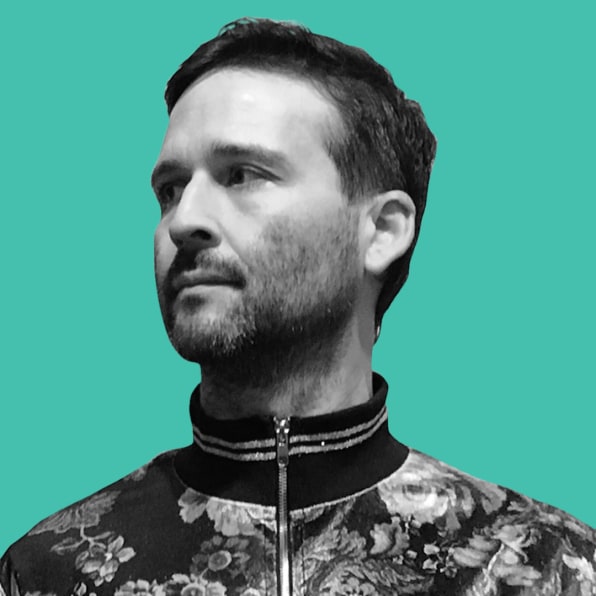 Elijah Meeks
Elijah Meeks is a data visualization engineer at Apple and the executive director of the Data Visualization Society and has written articles, essays and technical books about data visualization as well as developed data visualization libraries like Semiotic and modules such as the Interact Data Explorer. His practice has included creating analytical applications at companies like Netflix and Apple as well as work at Stanford developing interactive scholarly works in the digital humanities. He's most interested in information and metric design as it applies to advancing organizational data literacy.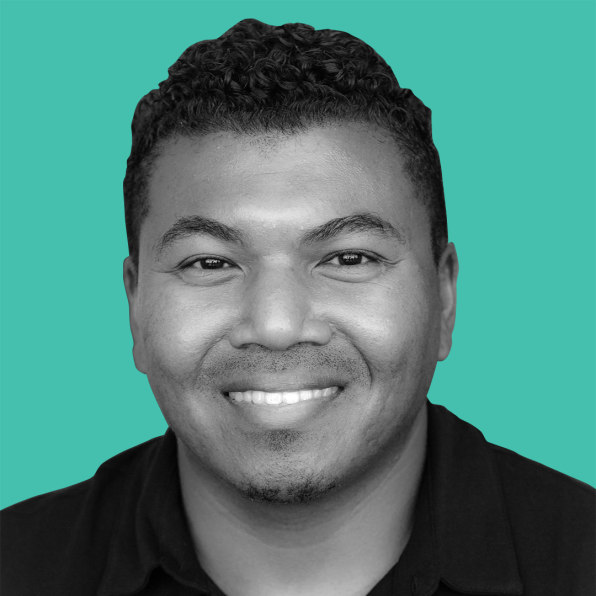 Dantley Davis
Dantley Davis leads design and research at Twitter. Prior to joining Twitter, Dantley was at Facebook where he led product design for Stories, News Feed, and Video. He spent seven years at Netflix, where he was responsible for design and product strategy for television and mobile experiences. Dantley received his undergrad degree and MBA from the University of San Francisco.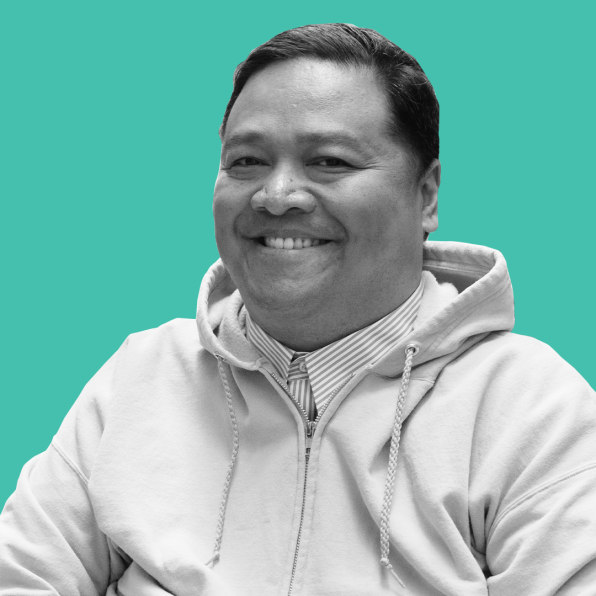 August de los Reyes
August de los Reyes works as chief design officer at Varo where he and his team design what will soon be America's first digital national bank. Prior to Varo, August led teams at Google and Microsoft, where his work at Xbox helped break ground for Inclusive Design in the digital arena. His favorite pastry is the kouign amann for its buttery goodness and difficulty to spell.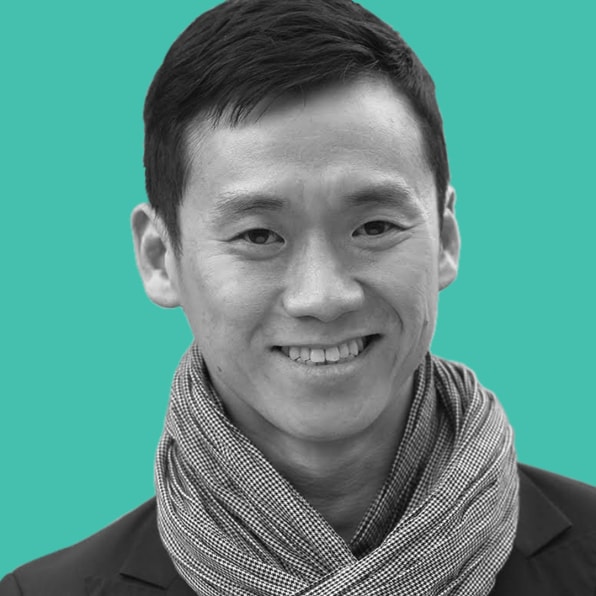 Ji Lee
Ji Lee is a New York-based designer born in Korea and raised in Brazil. He is a creative director at Facebook Creative Shop. Named as one of the 50 most important designers in America by Fast Company, Ji's work has been featured in the New York Times, Time magazine, Wired, BBC, The Guardian, the Smithsonian, and the MoMA store, among others.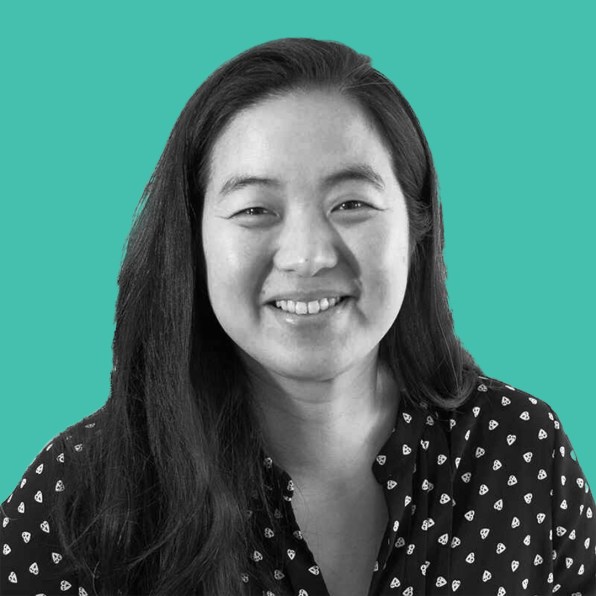 Vanessa Cho
Vanessa Cho is a design partner at GV. A product design leader, she builds products for consumer and enterprise customers across the globe. She has started and grown design teams in industries ranging from cloud and productivity software to e-commerce and hardware. Prior to joining GV, Vanessa led a team of 180 at Google as head of UX for GSuite. She delivered communication and collaboration experiences for products like Gmail, Hangouts, Calendar, and Drive. Previously, Vanessa was head of UX at GoPro and Walmart Labs where she scaled their product design and research teams.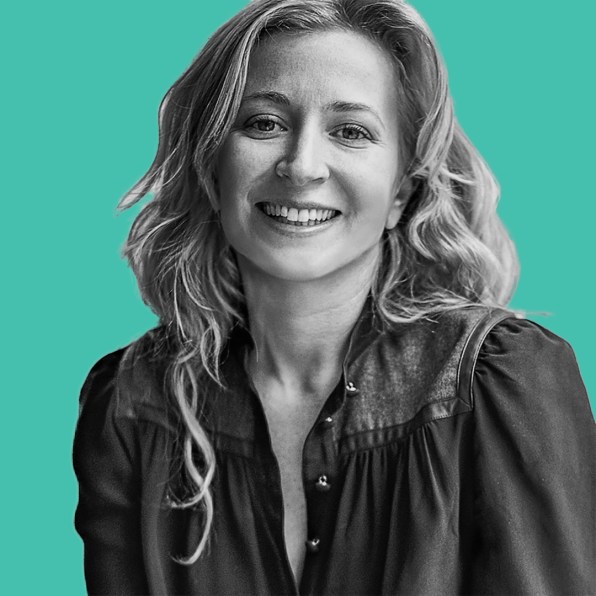 Rinat Aruh
Rinat Aruh is the cofounder and CEO of Aruliden, an award-winning global design agency formed in 2006. Together with the team at Aruliden, Rinat works with Fortune 100 companies as well as startups to build purpose-driven brands, products, and experiences that matter, from concept to concrete, physical to digital, zero to launch. A sample of clients include Glossier, Google, WHOOP, Backdrop, and Verizon.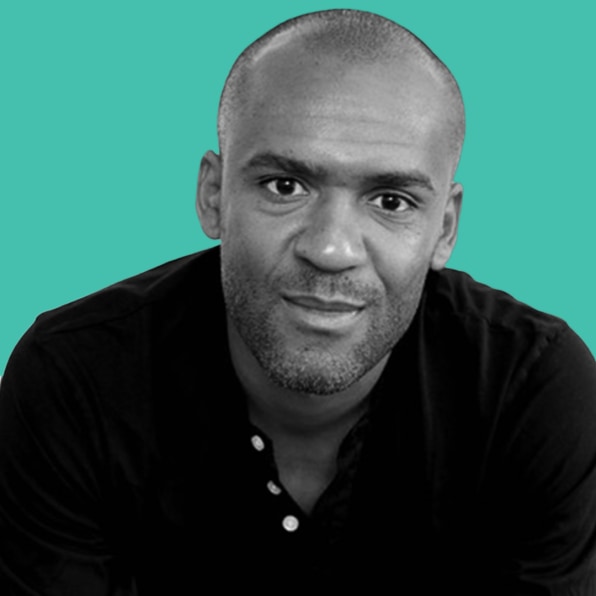 Alain Sylvain
Alain is the founder and CEO of Sylvain Labs, a strategy and design consultancy that helps companies seize the reality and potential of their business, products, and brands. Clients include Google, American Express, Airbnb, Spotify, BlackRock, Samsung, Pepsico, Diageo, Hilton, AB InBev, IKEA, GM, Sonos, the NBA, and others. Founded in 2010, the company is headquartered in NYC, with offices in Amsterdam and Richmond, VA, and is a Certified B-Corporation. In addition, Alain is an active investor and partner in several for-profit and nonprofit ventures.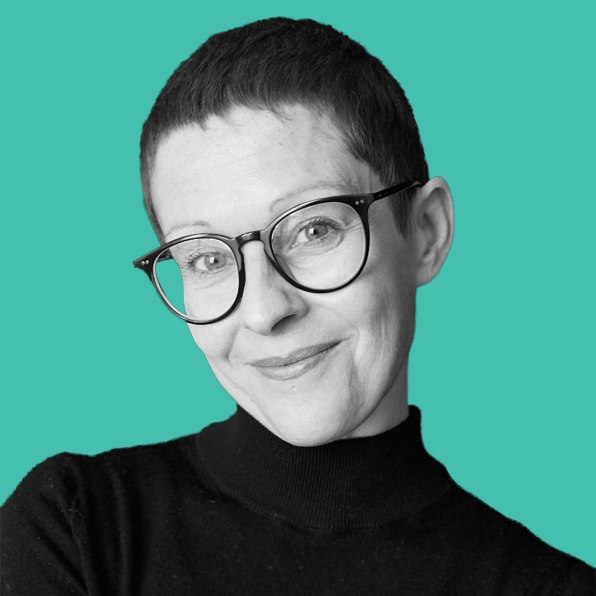 Giorgia Lupi
Giorgia Lupi is an information designer and a partner at the international design consultancy Pentagram. Her practice takes a humanistic approach to data, designing engaging visual narratives to reconnect numbers to what they stand for: stories, people, ideas.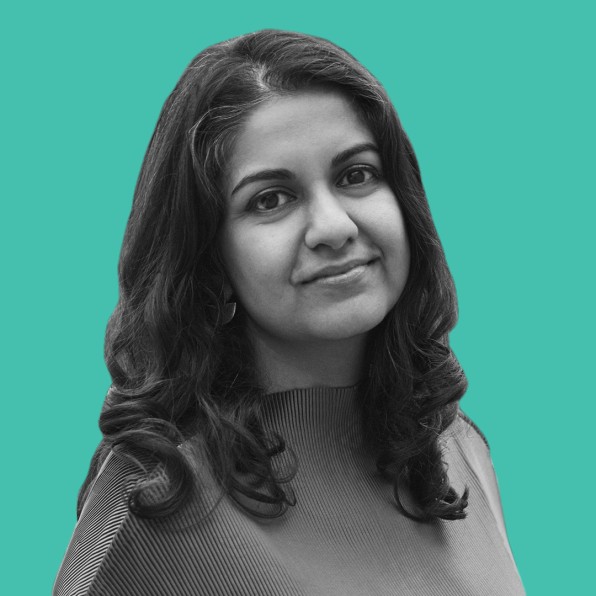 Anab Jain
Anab Jain is a designer, filmmaker and futurist. She co-founded Superflux, an experimental design, foresight and technology studio in London, UK working for clients and commissioners such as V&A, Google, DeepMind, Red Cross, UNDP, and many more. Anab is also Professor and Programme Leader for Design Investigations at the University of Applied Arts, Vienna. Her work can be found at www.superflux.in
Verda Alexander
One of O+A's founders, Verda's vision has shaped the company from its earliest days. Combining a career in fine art with a passionate commitment to improving lives through design, her contribution to a project is to question received wisdom, test basic assumptions and look beyond conventional solutions to a more creative path. Verda's early explorations in conceptual art and landscape architecture continues to inform her interiors work today. Her experimental projects for O+A, from pop-up installations on the future of workplace to a mobile design lab partnering with communities across California, have consistently opened new doors of exploration in the company's approach to more mainstream projects.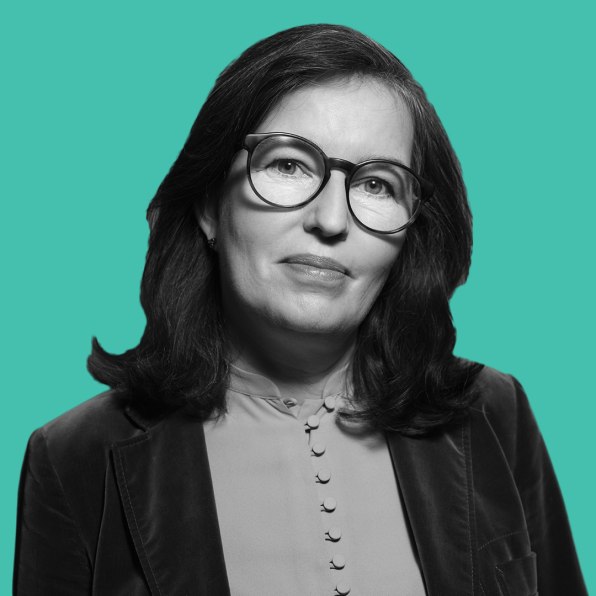 Nathalie de Vries
Nathalie de Vries is a co-founder and principal architect and urban designer of MVRDV, an interdisciplinary studio that works at the intersection of architecture and urbanism. The award-winning Dutch practice was set up by De Vries alongside Winy Maas and Jacob van Rijs in 1993 and has established an international identity with a wide variety of building typologies and scales that are self-generated, innovative, experimental, and theoretical. De Vries is renowned for a diverse body of work in a variety of scales and typologies that are grounded in connecting individuals, communities and environments. Her approach has resulted in diverse national and international projects that activate their contexts, public spaces and communities. Over the past 25 years, she has designed and realised projects such as Villa VPRO, Silodam Housing, Book Mountain and Baltyk office tower, as well as three national monuments. As Chief National Railroad Architect, De Vries has built up experience in transport infrastructure which she has translated into a series of projects.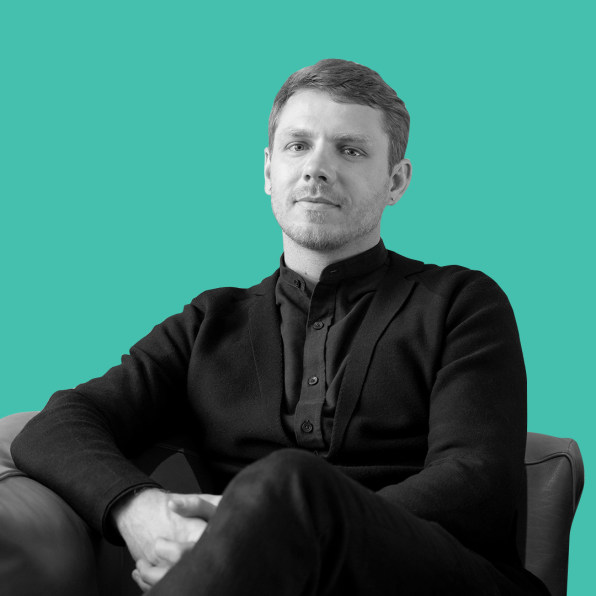 Skylar Tibbits
Skylar Tibbits is the founder and co-director of the Self-Assembly Lab at MIT, and Associate Professor of Design Research in the Department of Architecture. Tibbits has a professional degree in architecture and a minor in experimental computation from Philadelphia University, and a masters in design computation and masters computer science from MIT. He has worked at a number of renowned design offices including Zaha Hadid Architects, Asymptote Architecture and Point b Design, and is the founder of multidisciplinary design practice SJET LLC.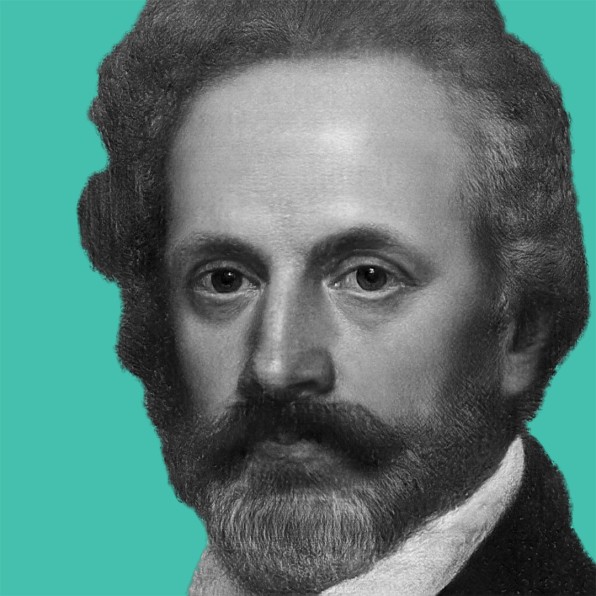 Mauro Martino
Mauro Martino is the founder of the Visual AI lab at IBM Research AI, and Professor of Practice at Northeastern University in Boston. His works have been featured in many scientific journals such as Nature, Science, PNAS, and design book like "Broken Nature" by Paola Antonelli and multiple editions of "The Best American Infographics". His projects have been shown at international festivals and exhibitions including the Permanent Collection of Ars Electronica (Linz, Austria), Lincoln Center (New York City, USA), the Serpentine Gallery (London, UK), 123 DATA (Paris, France). He is the author of award-winning projects "AI Portraits" and "AI Sculptures", where he uses AI models to generate paintings and sculptures; and the most recent "150 years of Nature", a short data-film to celebrate 150 years of the prestigious scientific journal Nature.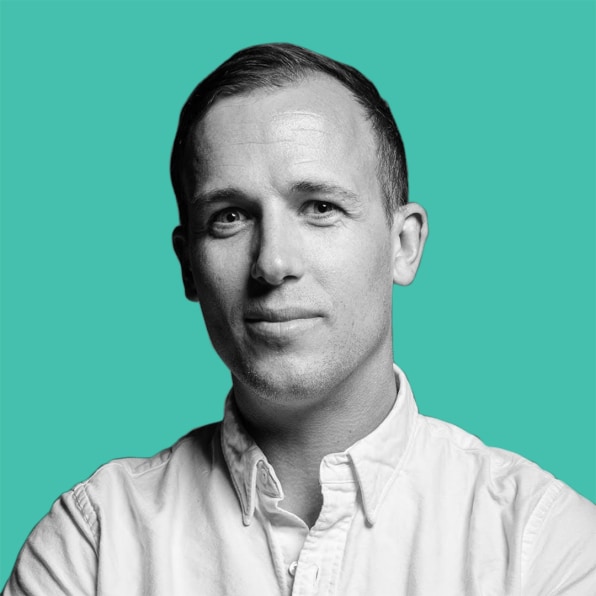 Daniel Burka
Daniel Burka is the director of design at the not-for-profit Resolve to Save Lives where he works on public health projects focused on hypertension in low- and middle-income countries. Previously he was an entrepreneur and a design partner at Google Ventures.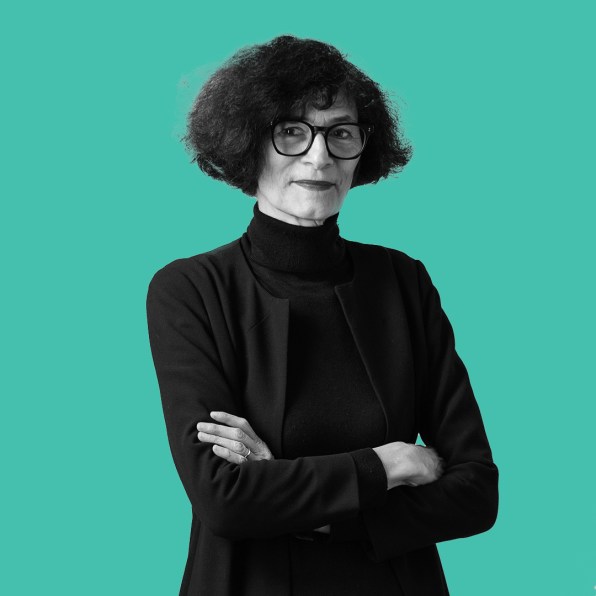 Kathryn Firth
Kathryn Firth, Urban Design Director at NBBJ, is an architect and urban designer with over 25 years of international experience. Prior to joining NBBJ, she was the Chief of Design at the London Legacy Development Corporation (LLDC). She has led masterplanning and urban regeneration projects that range from those in sensitive heritage contexts, such as Covent Garden, to regeneration projects on former industrial sites in complex urban environments, such as Le Parc des Portes de Paris and Meridian Water in north London. Kathryn has ongoing involvement in topical research including a study of the spatial and social dynamics of high streets, the New London Vernacular, urban density and neighborhood perception, and investigations into typologies and morphologies that support intensification and urban growth. Kathryn is one of the London Mayor's Design Advocates, a member of the Board of Directors of the Academy of Urbanism, a Built Environment Export for the Design Council UK and a trustee of the Sadler's Wells Foundation. She recently served on The London Society Executive Committee, was a Trustee of Architecture Sans Frontières and co-chair of the Old Oak Park Royal, Euston Station and Camden design review panels. Kathryn holds a Masters of Architecture in Urban Design from Harvard University's Graduate School of Design where she is currently a Design Critic in Urban Planning and Design. Kathryn ran the MSc City Design and Social Science at the London School of Economic Cities Programme for 6 years.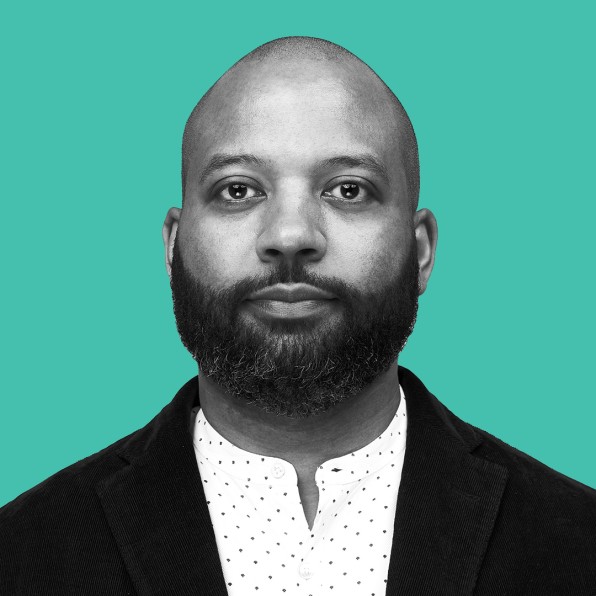 Bobby Martin Jr.
Bobby C. Martin Jr. sets a relentless standard of design and vision for Champions Design, the company he founded with Jennifer Kinon in 2010. Over the years, they have partnered with a wide range of clients such as the Girl Scouts of the USA, Memphis River Parks Partnership, MTV, the New York Times, the National Basketball Association, and the Studio Museum in Harlem to ensure their growth and creative goals.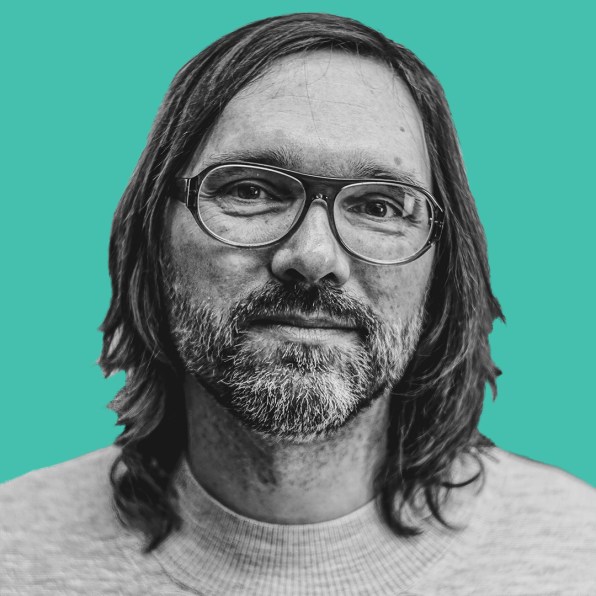 R. Michael Hendrix
R. Michael Hendrix is the Global Director of Design at IDEO. As a member of the senior leadership team he collaborates with the firm's directors and teams in the US, EU, Middle East, China and Japan to advance IDEO's creative culture and design capabilities.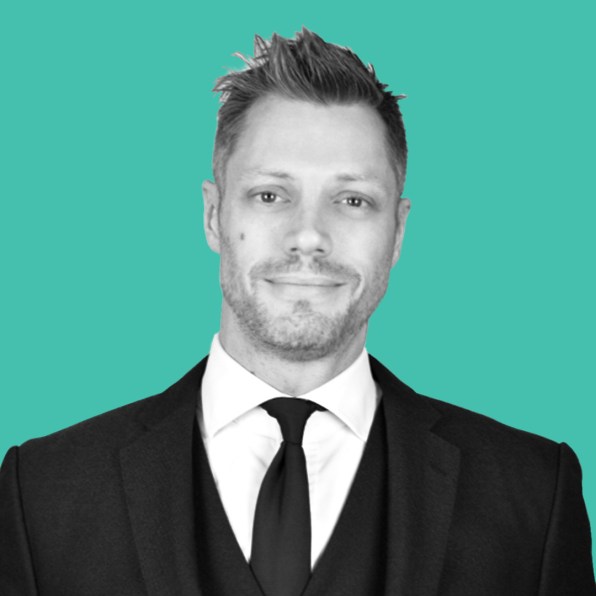 Andrew Dent
Andrew Dent is the Executive Vice President of Research at Material ConneXion and Chief Material Scientist at SANDOW, Dr. Dent has helped hundreds of clients—from Whirlpool and Adidas to BMW and Procter & Gamble, as well as tech companies such as Google, Facebook, Apple and Samsung—develop or improve their products through the use of innovative materials. A leading expert on sustainable materials, his insight has played an important part in creating a new generation of more sustainable products. Dr. Dent also oversees the materials knowledge of the sampling service Material Bank as part of the SANDOW company.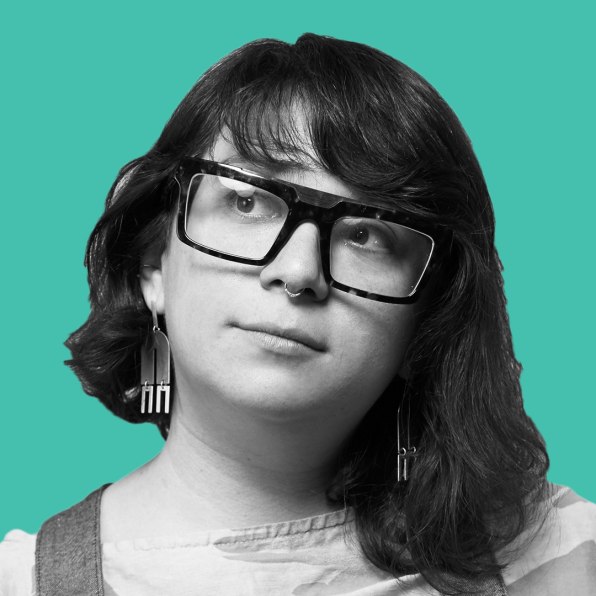 Jennifer Daniel
Jennifer Daniel is a creative director for a small ad company called Google. As a journalist, a designer, and an author she explores communication and messaging through verbal, written, auditory, and visual expression. She hates writing bios and her work has been recognized by many fancy awards.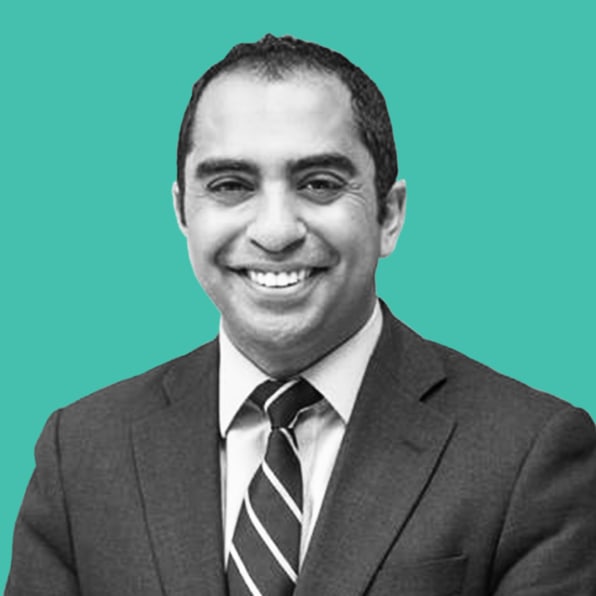 Andrew Ibrahim
Andrew M. Ibrahim, MD, MSc, is a senior principal and chief medical officer for HOK's Healthcare practice. A resident surgeon at the University of Michigan, Dr. Ibrahim leverages his expertise in surgery, architecture and clinical care to collaborate with HOK's Healthcare planning and design teams to create forward-looking solutions that address society's most urgent health challenges.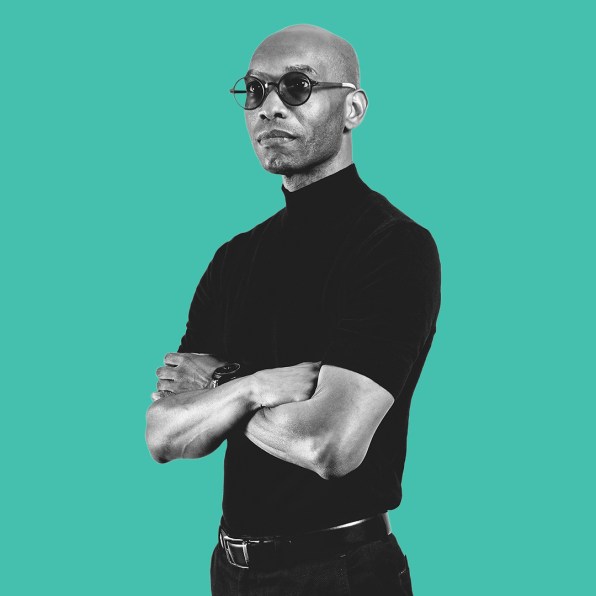 Oen Michael Hammonds
Oen Michael Hammonds, a designer, mentor, and Design Principal at IBM, has designed across the gamut—services, advertising, graphic, interactive and environmental. As a Design Principal, Oen works with the Employee Experience Design team to drive the design and implementation of impactful IBM HR experiences by increasing alignment and integration between HR programs, organizations, and tools while focusing on the needs of IBMers. In this role, Oen works with his team to facilitate strategic projects and experiences that transform IBM HR to build iconic, high quality crafted products and services with human-centered experiences.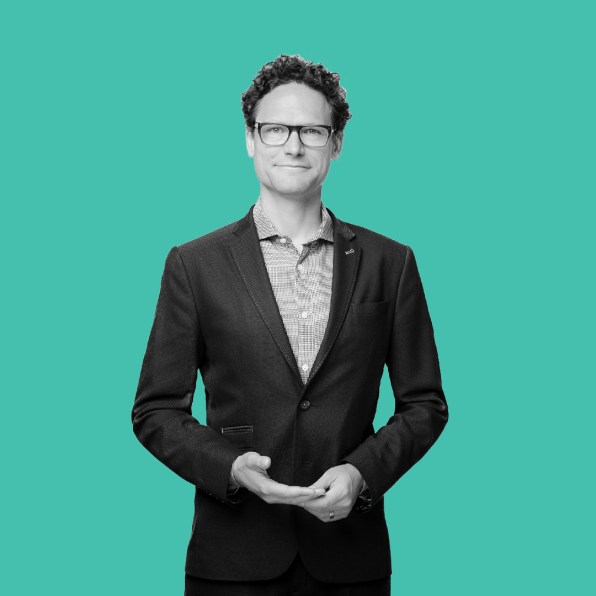 Jake Barton
Jake Barton is Principal and Founder of Local Projects, a media and physical design firm that creates groundbreaking experiences. Credits include landmark projects like the 9/11 Memorial Museum, the Cooper-Hewitt Smithsonian Design Museum, and the Cleveland Museum of Art. Local Projects has won every major award including the National Design Awards and Cannes Lions. Jake's TED talk has nearly one million views, and he is on Fast Company Magazine's list of top fifty designers.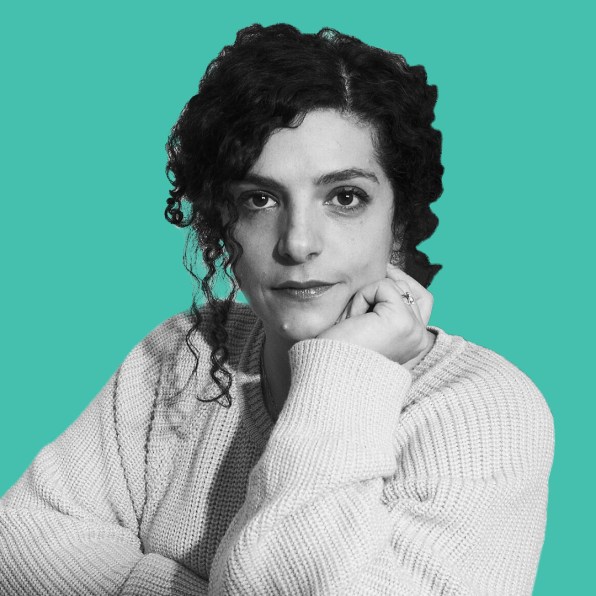 Céline Semaan
Céline Semaan is a Lebanese-Canadian researcher and designer, and the founder of Slow Factory. With a background in digital literacy, transparency, and open data, Céline has worked at the intersection of fashion, politics, and climate since 2003. In 2013, she launched Slow Factory, a non-profit that works with companies to develop actionable and tailored solutions for a wide range of climate-related issues. With science and post-colonial theory at the forefront of her work, one of her biggest ongoing projects is Study Hall, a free international conference series bridging the gap between culture and climate bringing together activists, scientists, policy makers, and designers.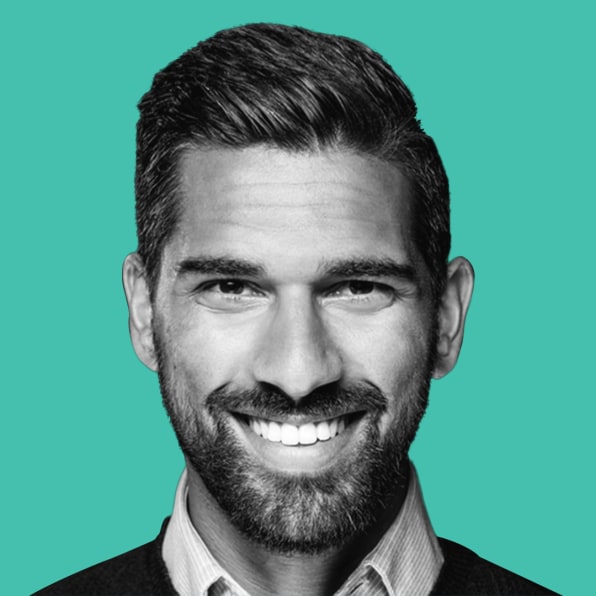 Gihan Amarasiriwardena
Gihan Amarasiriwardena is co-founder and president of Ministry of Supply, an apparel brand dedicated to making clothing scientifically better through innovative design, advanced manufacturing, and cutting-edge materials. A graduate of MIT's chemical engineering program and a tinkerer at heart, Gihan leads design, R&D and product development. Over the past few years, he put his designs to the extreme test: in 2016, he set the Guinness World Record for fastest half marathon in a suit, and in 2018 he biked across America wearing his own high-tech polo design.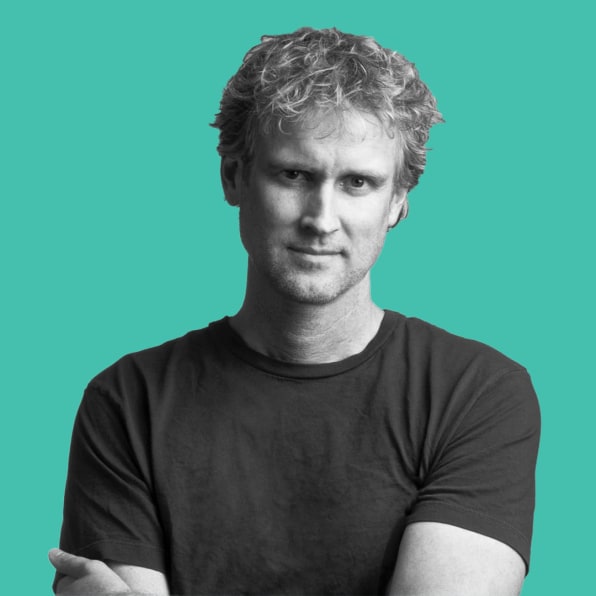 Mark Rolston
Chances are good that some of the software in your life has a piece of Mark Rolston thinking behind it. Former Chief Creative Officer of frogdesign, and a renowned designer for over 30 years, Mark was one of the earliest design pioneers in software, helping forge the disciplines around user interface design and mobile platforms. During 20 years at frogdesign, he founded the firm's software design business, transformed it as Global Chief Creative Officer, and in 2014 founded argodesign, where he continues to define new paradigms including interfaces for AI, mixed reality, and interactive light. He has worked with the world's leading companies– Disney, Magic Leap, Dreamworks, Salesforce, GE, Microsoft, and AT&T.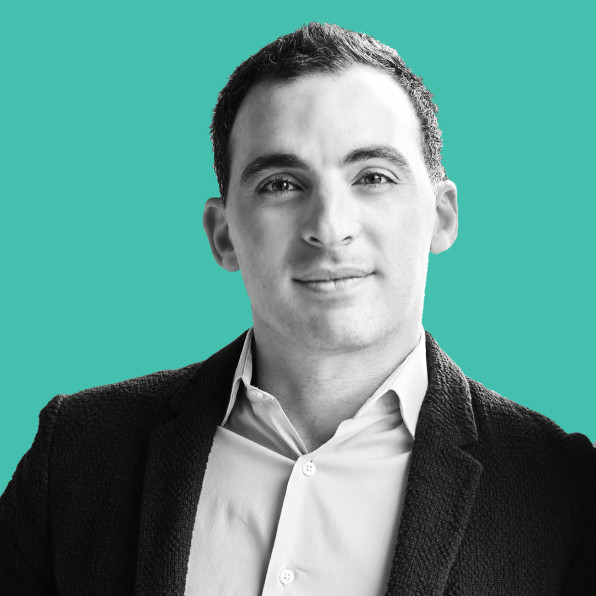 Charles Gorra
Charles Gorra is the CEO and Founder of Rebag, the luxury authority on designer goods. Prior to starting the company, Charles spent some time at online fashion rental company Rent The Runway, where he fell in love with collaborative consumption. Since then he has been on a mission to make secondary behavior the standard for luxury goods. Before becoming an entrepreneur, he worked in the finance industry at Goldman Sachs and in private equity at TPG Capital. He earned an MBA from Harvard Business School in 2014 and a master in management from HEC-Paris in 2007.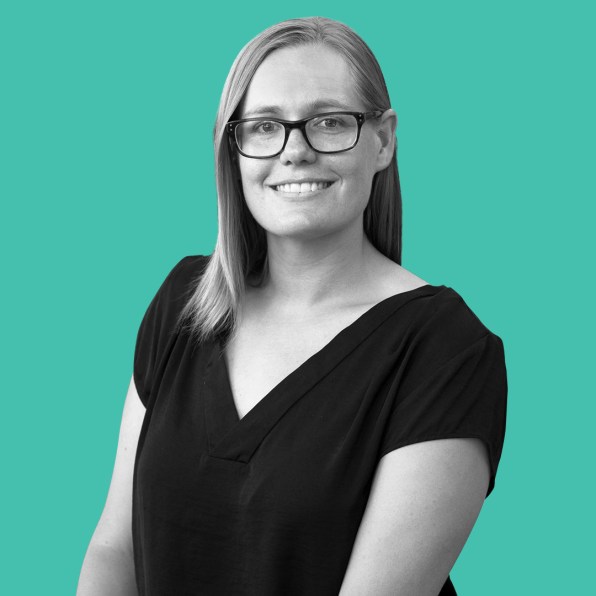 Stephanie Carlisle
Stephanie Carlisle is a Principal and Environmental Researcher at KieranTimberlake. She investigates the interaction between the natural and constructed environment, including embodied carbon, life cycle assessment (LCA), urban ecology, material toxicity, and equity. Combining a background in environmental science and architectural design, Stephanie serves as a bridge between research and practice, bringing data-driven analysis and topical research to complex design problems. Stephanie is a core member of the development team for Tally®, a whole building LCA tool which empowers designers to run full-building life cycle assessments during design.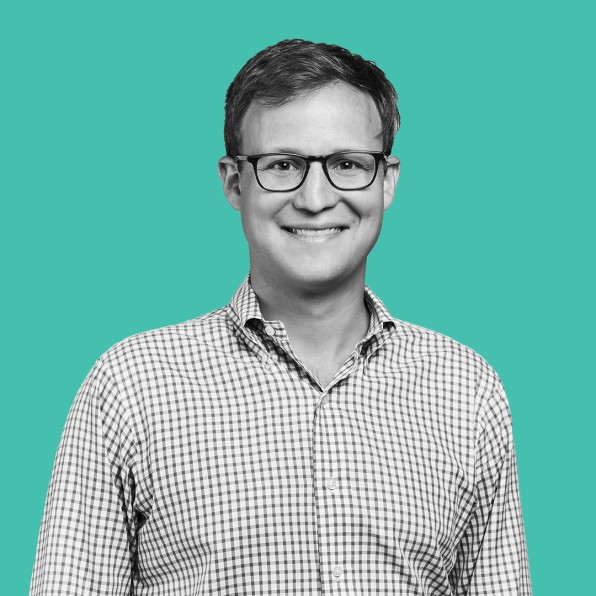 Stuart Landesberg
Stuart Landesberg is the co-founder and CEO of Grove Collaborative, the leading digital-first brand and ecommerce platform for natural home and personal care products. Grove Collaborative is a certified B Corp serving hundreds of thousands of households in the U.S. every month.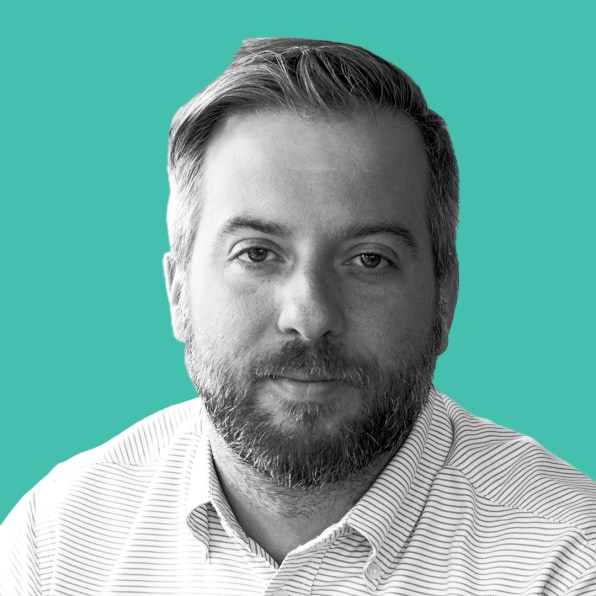 Chris Livaudais
Chris Livaudais is a designer and creative leader based in San Francisco, Calif. In his current role as executive director of Industrial Designers Society of America, a non-profit membership association founded in 1965, Livaudais focuses on improving how the organization supports, interacts, and enables the industrial design community. His team works with volunteer design leaders across the country to strengthen local design communities through events, partnerships, outreach, and advocacy for the profession of industrial design.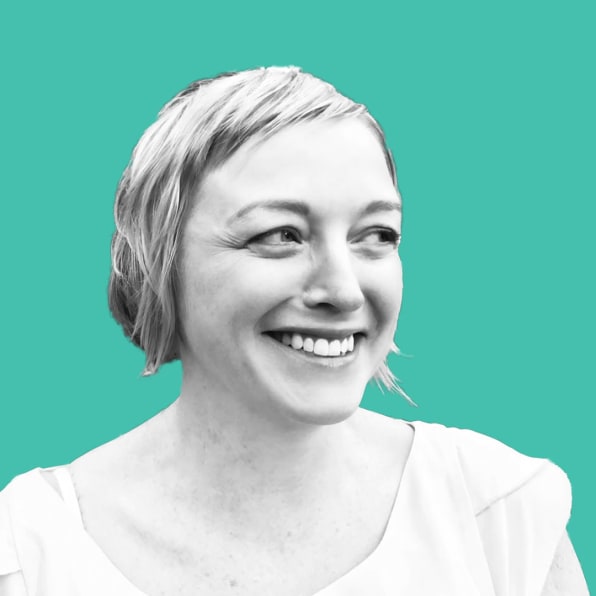 April Starr
April Starr leads the Experience Research team at Motorola Solutions. Her team works to understand the complex needs of first responders in mission critical situations. April is passionate about the impact design can have in mitigating high stress situations. In response to her husband's death, she designed and published a series of cancer treatment worksheets to help others.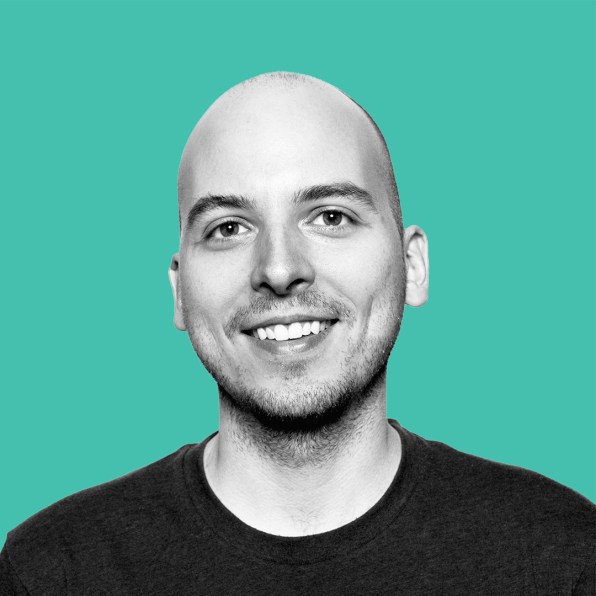 Stephan Ango
Stephan Ango is the co-founder of Lumi, a software platform and online marketplace that enables brands to source and produce packaging from manufacturers around the world. Stephan leads strategy and software products at Lumi. His teams are responsible for building innovative tools that enable better collaboration, traceability, and modularity at every step of the packaging supply chain. Stephan also hosts the Well Made podcast in which he speaks with entrepreneurs and experts about innovative and sustainable ecommerce brands. Born in Paris, France, Stephan holds a bachelor's degree in Biology from Colorado College and studied industrial design at Art Center College of Design.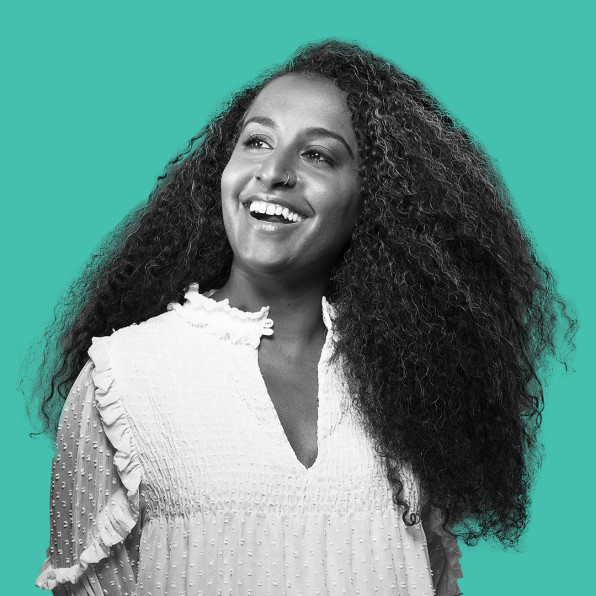 Ida Woldemichael
Ida Woldemichael is an associate creative director at Wide Eye. The heart of her work is in design for activism, and branding. She has worked with notable organizations including: Brooklyn Children's Museum, the Clinton Foundation, NYC Votes, and Everytown for Gun Safety. In 2015, she served as a lead designer on the historic presidential campaign for Hillary Clinton, developing the popular supporter tagline, "I'm with her."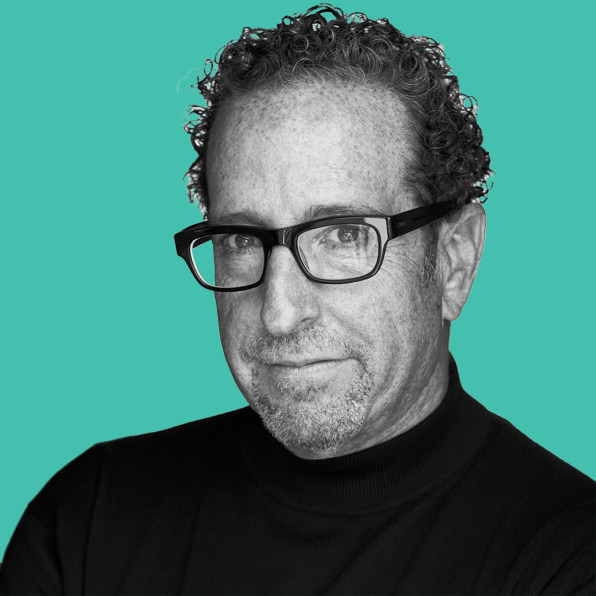 Stuart Karten
Stuart Karten is the President of the award-winning Los Angeles-based product design and innovation consultancy, Karten Design. Since 1984, Karten Design has partnered with medical and consumer product manufacturers to build their businesses through strategic design. Driven
by deep market understanding and user empathy, Karten Design helps companies seize new opportunities and create compelling products that resonate with end users, increasing adoption and enabling better patient outcomes.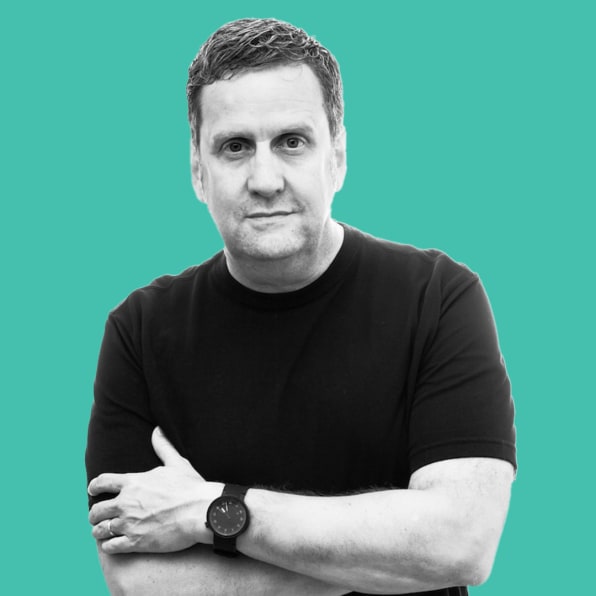 Brett Lovelady
Brett founded ASTRO Studios in 1994 to blend design, technology and lifestyle insights into a wide range of iconic, culture defining products and brands. ASTRO and Brett have worked on hundreds of products and brands, from Fortune 100 clients to startups, receiving numerous industry and design awards including a 2018 Fast Company Most Innovative Companies in Design Award. Additionally, ASTRO has received 2 BusinessWeek Design of the Decade Awards and 7 nominations for Cooper Hewitt National Design Awards. Project highlights include: Nike's Triax Watch Series, the Nike Fuelband, Microsoft Xbox360 gaming console, Shinola Electric and Audio, Bose Sleepbuds and many more. Prior to ASTRO, Brett was VP of Design at Frog Design and Lunar respectively and started his career as a designer in with the Advanced Concept Team at Tandem Computers. Also, in 2008, Brett co-founded and spun-off venture backed ASTRO Gaming Inc., extending the ASTRO design brand into a high-performance e-sports brand. Brett was the CEO until 2011 when ASTRO Gaming achieved #13 on the INC. 500 fastest growing companies list. It was then acquired by pre-IPO Skullcandy Inc., which in 2017 sold it to Logitech to take the brand worldwide.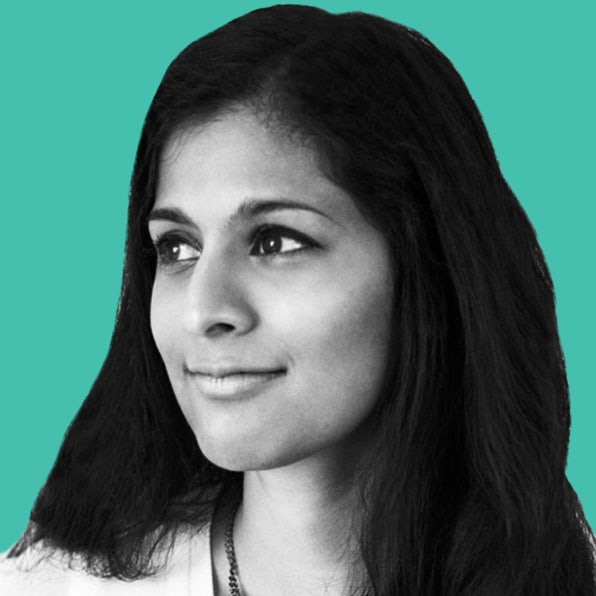 Karishma Sheth
Karishma Sheth is a Creative Director at SYPartners, leading design in the San Francisco office. She believes in the power of design to tell stories, imagine new realities, architect epiphanies, and reflect subtleties. She has partnered with clients including OWN, Girl Effect, On Being, Salama bint Hamdan al Nahyan Foundation, Esalen and Chipotle. She has called London, San Antonio, Dubai, New York, and now San Francisco, home—and wonders where she'll end up next.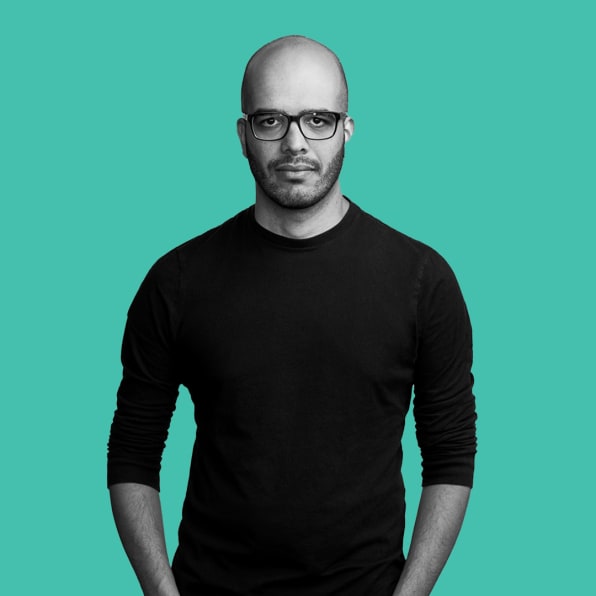 Thadeu Morgado
Thadeu leads design teams to create innovative concepts, prototypes, and new experiences. As Design Partner at Work & Co, Thadeu has led the creation of signature experiences for clients including Apple, Epic Games, Google, T-Mobile, and Aeromexico. Prior to Work & Co, Thadeu was a Product Design Director at Huge, where he grew the product design discipline, creating the cross-device products and experiences for HBO GO, MTV, Comcast, Pepsi, and Intel. Before Huge, he was a Creative Lead at Globo.com. Thadeu received a B.S. in Industrial and Visual Communication Design from ESDI/UERJ, and studied interaction and graphic design at Ohio State University.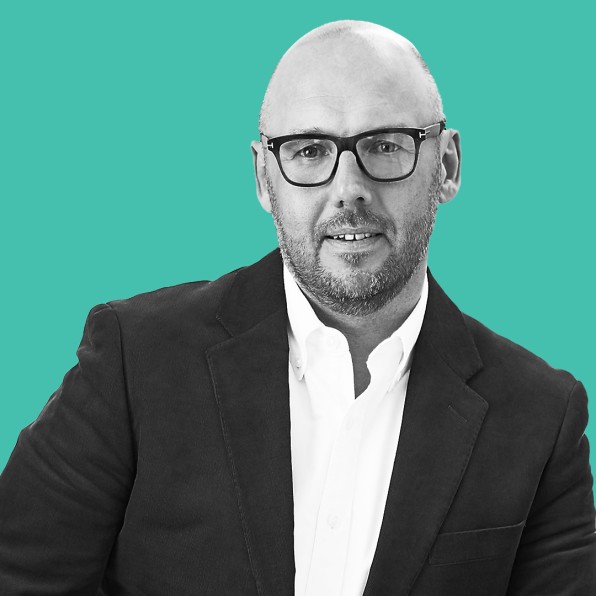 Todd Heiser
Todd Heiser is a Principal and Co-Managing Director of Gensler's Chicago office. His 20 years of experience in award-winning and next-generation design showcases cutting edge workplace strategies, and his commitment to conceptual and technical design, transforms spaces and experiences for clients around the globe.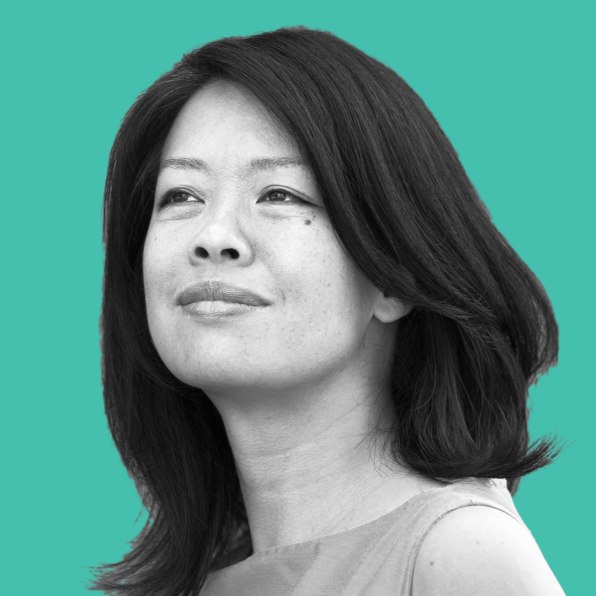 Karin Fong
Karin Fong is an Emmy-winning director and designer working at the intersection of film, television, and graphic design. A founding member of Imaginary Forces, she is known for designing iconic title sequences for film and television. From video installations to video games, Karin's work showcases a hybrid approach to visual storytelling, infusing live-action and animation with a design aesthetic.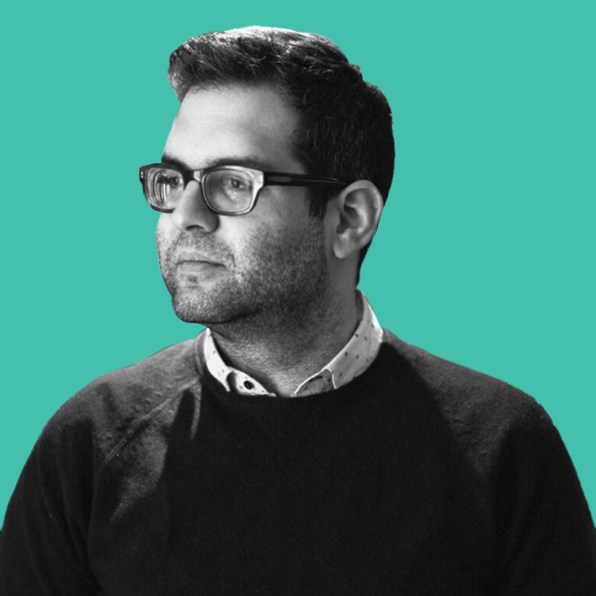 Rob Giampietro
Rob Giampietro is a Senior UX Design Manager at Google in New York, working on human-centered innovation and strategy across the Google Search and Assistant family of products. Previous to his current role, Rob was Director of Design at The Museum of Modern Art in New York, leading a team of 20+ of designers and producers on projects across all media leading up to the museum's historic Fall 2019 expansion. He has been Senior Critic at RISD's MFA Graphic Design program (2006–19) and is the recipient of a 2013 MacDowell Colony Fellowship and the 2014–15 Katherine Edwards Gordon Rome Prize at the American Academy in Rome.
Victoria Slaker
Victoria helped form Ammunition in 2007, and as a leader for the industrial design group, she has been instrumental in cultivating one of the industry's most awarded product design teams. Working with a broad range of companies from nascent startups to global brands, Victoria focuses on creating beautiful, iconic products that build businesses and define categories. She has created brand defining products for companies including Beats by Dre, Polaroid, Square, and Williams-Sonoma, among others.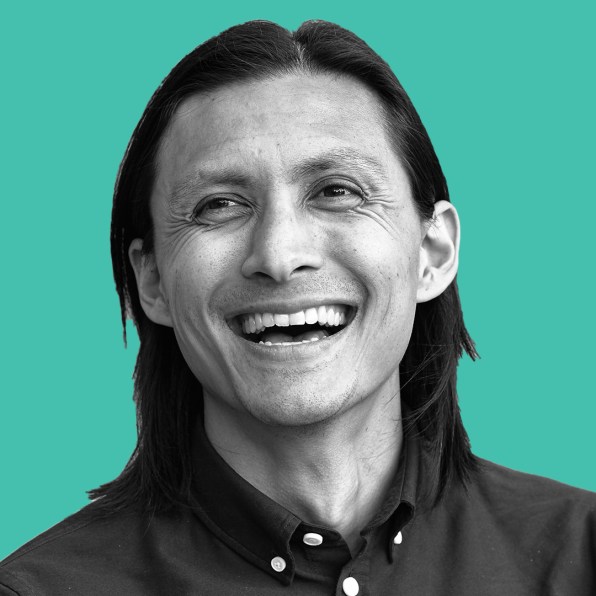 Enrique Allen
Enrique Allen is the Co-founder of Designer Fund where he invests between $350K – $1M in tech startups with founders who value design including Stripe, Gusto, Omada Health, Netlify, Abstract, Framer, and Remix. He invests in opportunities to create exceptional products in huge markets that traditionally have poor user experiences like financial services, digital health and consumer enterprise. Previously, Enrique was a designer within venture capital firms, including 500 Startups, Facebook's fbFund, and Venrock, where he helped invest in companies like Lyft, Wildfire (acquired by Google) and Behance (acquired by Adobe). He's a Stanford University alum, former Division 1 soccer player and senior lecturer at the Stanford dschool.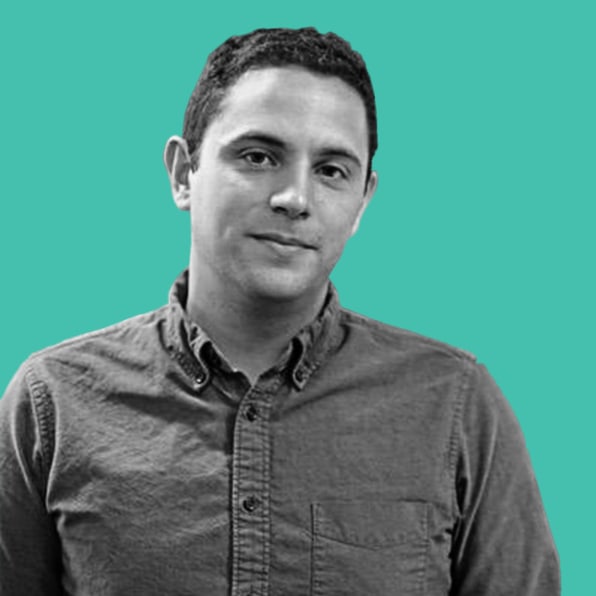 Max Lobovsky
Max Lobovsky is co-founder and CEO of Formlabs. Formlabs pioneered the new category of professional desktop 3D printing when it launched the world's first affordable, powerful desktop stereolithography 3D printer. Prior to starting Formlabs, Lobovsky led the efforts at Fab@Home, one of the industry's earliest open-source 3D printing projects which has been instrumental in setting up labs in schools worldwide. A Forbes' 30 Under 30 recipient and World Economic ForumPioneer, Lobovsky holds a B.S. in Applied Engineering and Physics from Cornell University and a M.S. in Media Arts and Sciences from MIT.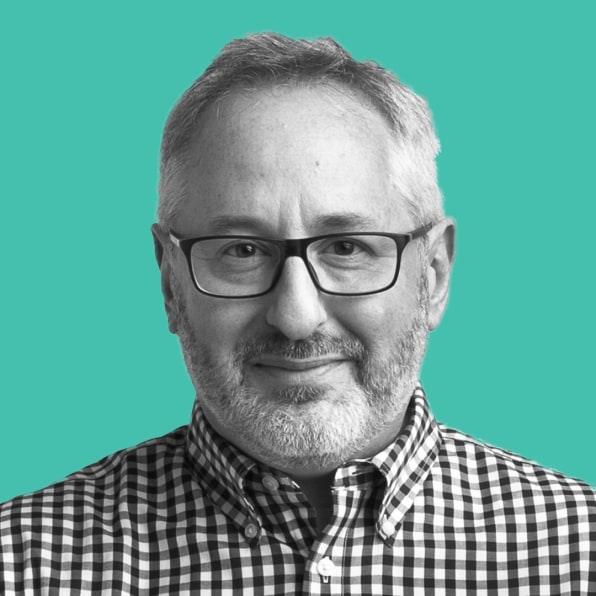 Craig Dubitsky
Craig is the friendly founder and Chief Creative Officer of hello products and Chief Innovation Strategist of Colgate-Palmolive. hello, the world's first naturally friendly oral care brand, was acquired by Colgate in January of 2020. Dubitsky was named to the Advertising Age Creativity 50, the publication's annual list of the most influential and innovative creative thinkers and doers, and by The Internationalist as one of the 100 Most Inspirational Marketers in the World. Prior to hello, Craig was co-founder and creative lead at eos products, founding board member at Method Products, and a strategic advisor to Seventh Generation, Boots, and to various Private Equity funds. Before making the move to entrepreneurial branded ventures, Craig was the London Metals Exchange Specialist at Citigroup, where he traded base metals and base metals derivatives. Craig is an inductee in the Collegiate Entrepreneurs Organization (CEO) Hall of Fame, an Entrepreneur in Residence at Babson, and serves as Advisory Council Member at the Ain Center for Entrepreneurship at The Simon School of Business at The University of Rochester.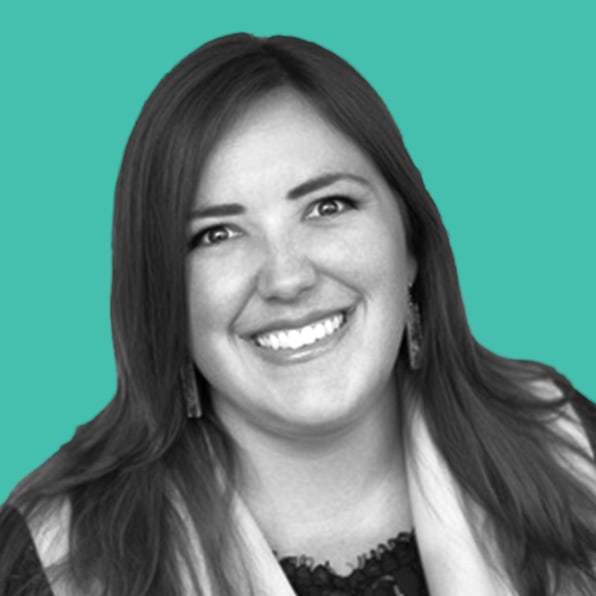 Amanda Makulec
Amanda Makulec is the Senior Data Visualization Lead at Excella, where she coaches teams and develops user-centered data visualization products for federal, non-profit, and private sector clients. Prior to joining Excella in 2017, Amanda spent eight years working with data in global health programs in more than a dozen countries. She is a founding board member and Operations Director for the Data Visualization Society, and writes about responsible visualization of health data.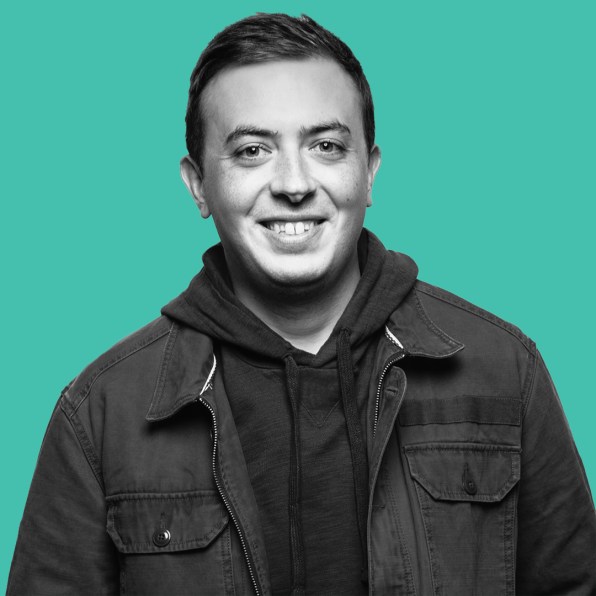 Matt McElvogue
Matt McElvogue leads design and user research at Teague, a design company that creates new products, services, and experiences from emerging technologies and human aspirations for a better world. Experts in user and customer experience design, Matt's team partners with leading brands such as Intel, Starbucks, Google, Toyota, and Amazon to propose and implement solutions to the difficult and complex problems that will shape the future.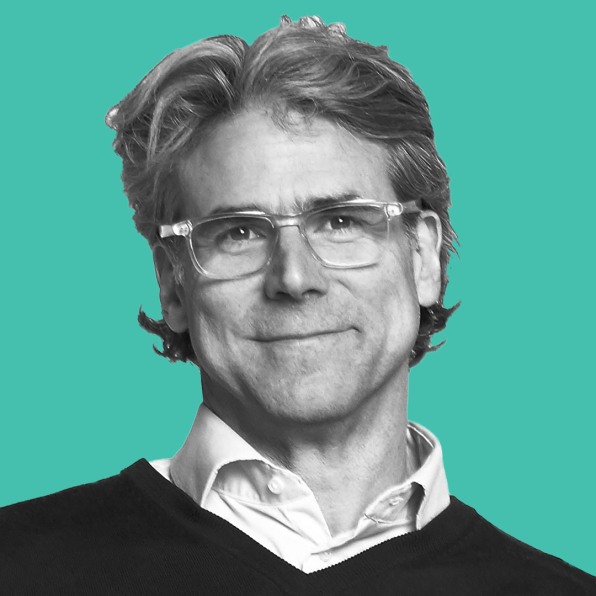 Maurice Blanks
Maurice Blanks is a co-founder and the COO of the modern home design company Blu Dot. Blu Dot was founded in Minneapolis in 1997 with the goal to bring good modern design into the world at a reasonable price. The company's designs have won numerous awards, including the 2018 Cooper Hewitt National Design Award for Product Design. Maurice was trained as an architect and, prior to Blu Dot, practiced architecture in Chicago.