Welcome to the 2020 Innovation by Design Awards, the world's most prestigious competition honoring the intersection of design and business. We've recruited an all-star cast of designers, executives, and thought leaders to judge the awards. Meet them below, and stay tuned as we add even more judges before the competition's deadline in May.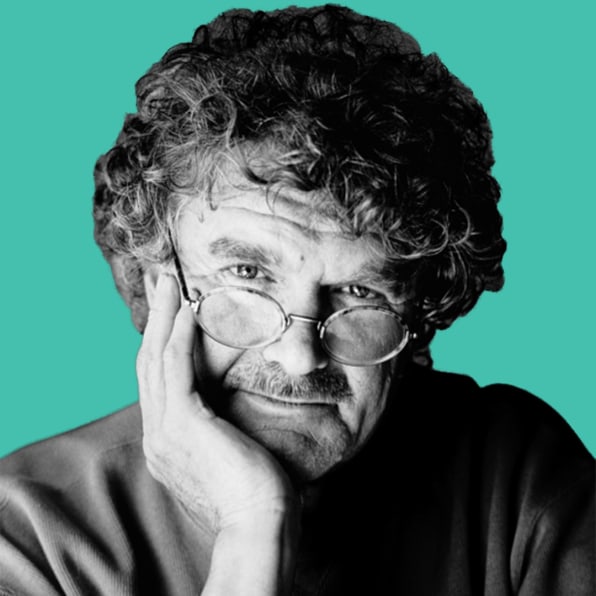 Hartmut Esslinger
Hartmut Esslinger was the first designer to bring human-driven, high-touch design to the world of complex hardware and software technology. He founded frog design in his native Germany in 1969 and expanded it to the United States in 1982—and then with his wife Patricia Roller to all five continents. He also is a teacher at the DeTao Design School in Shanghai and cofounder of the Esslinger Group, an innovative product company in Shenzhen. In 2017, he received the only once awarded World Design Medal by the World Design Organization.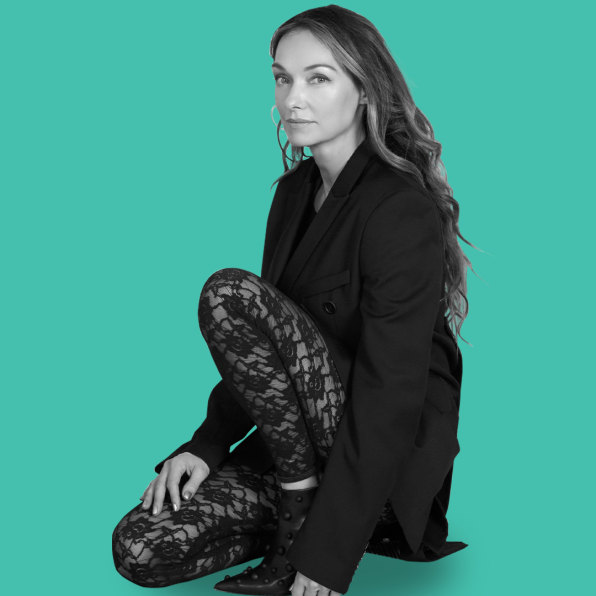 Kelly Wearstler
Kelly Wearstler, founder and principal of Kelly Wearstler design studio in Los Angeles, is an American designer creating multi-faceted, experiential residential, hospitality, commercial and retail environments as well as expansive collections of lifestyle product designs and brand collaborations.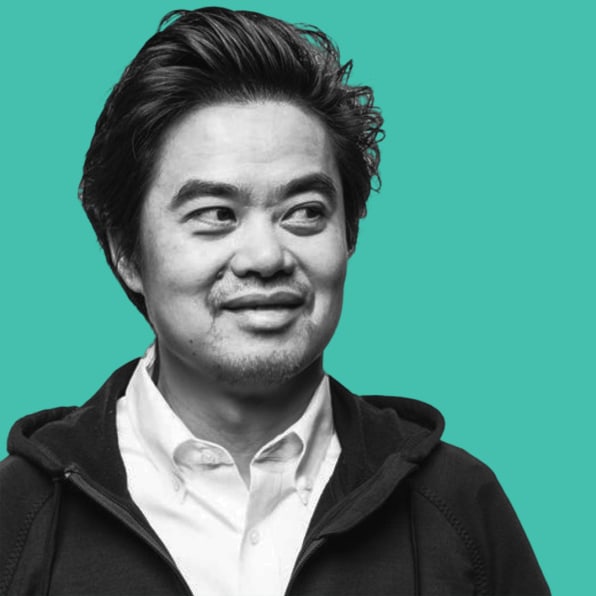 Albert Shum
Albert Shum leads a collaborative team creating the future of experiences and devices at Microsoft. His team currently drives incubation for the M365 ecosystem, focused on the responsibility of design to create intelligent and inclusive experiences.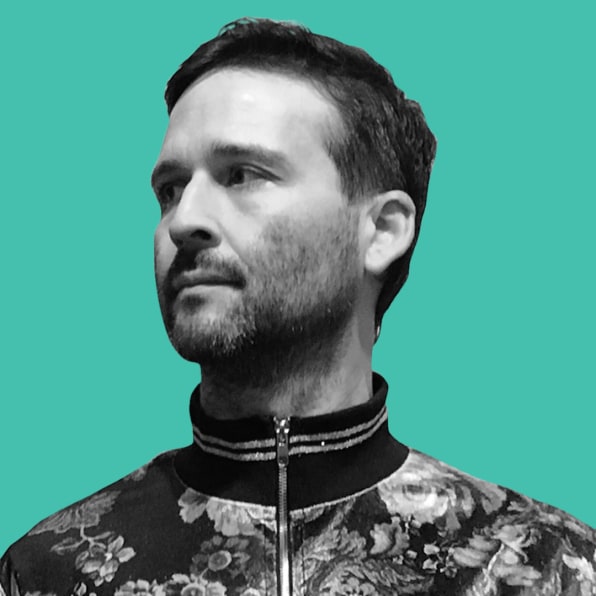 Elijah Meeks
Elijah Meeks is a data visualization engineer at Apple and the executive director of the Data Visualization Society and has written articles, essays and technical books about data visualization as well as developed data visualization libraries like Semiotic and modules such as the Interact Data Explorer. His practice has included creating analytical applications at companies like Netflix and Apple as well as work at Stanford developing interactive scholarly works in the digital humanities. He's most interested in information and metric design as it applies to advancing organizational data literacy.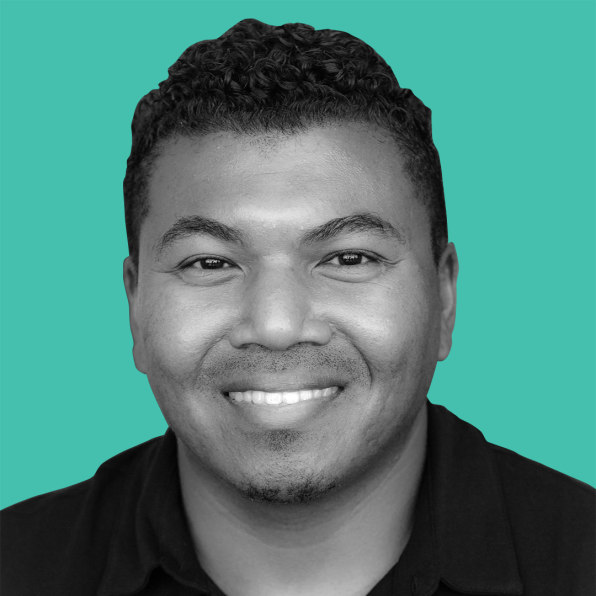 Dantley Davis
Dantley Davis leads design and research at Twitter. Prior to joining Twitter, Dantley was at Facebook where he led product design for Stories, News Feed, and Video. He spent seven years at Netflix, where he was responsible for design and product strategy for television and mobile experiences. Dantley received his undergrad degree and MBA from the University of San Francisco.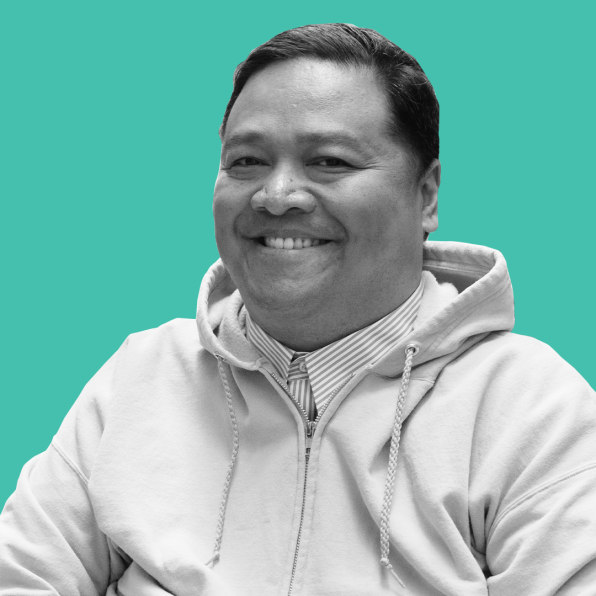 August de los Reyes
August de los Reyes works as chief design officer at Varo where he and his team design what will soon be America's first digital national bank. Prior to Varo, August led teams at Google and Microsoft, where his work at Xbox helped break ground for Inclusive Design in the digital arena. His favorite pastry is the kouign amann for its buttery goodness and difficulty to spell.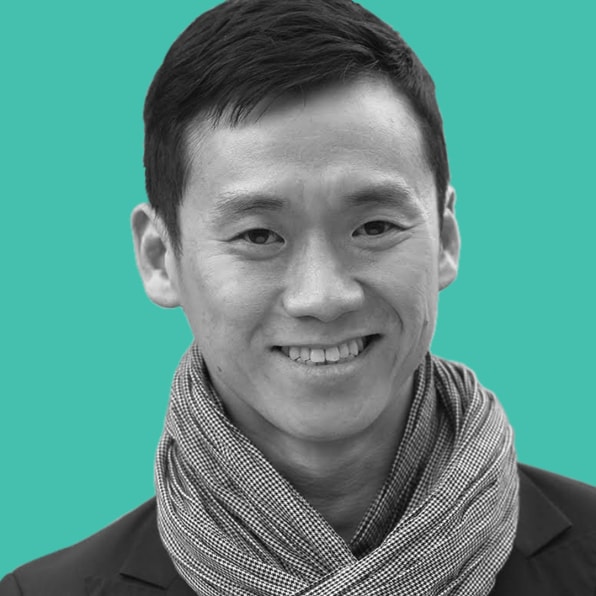 Ji Lee
Ji Lee is a New York-based designer born in Korea and raised in Brazil. He is a creative director at Facebook Creative Shop. Named as one of the 50 most important designers in America by Fast Company, Ji's work has been featured in the New York Times, Time magazine, Wired, BBC, The Guardian, the Smithsonian, and the MoMA store, among others.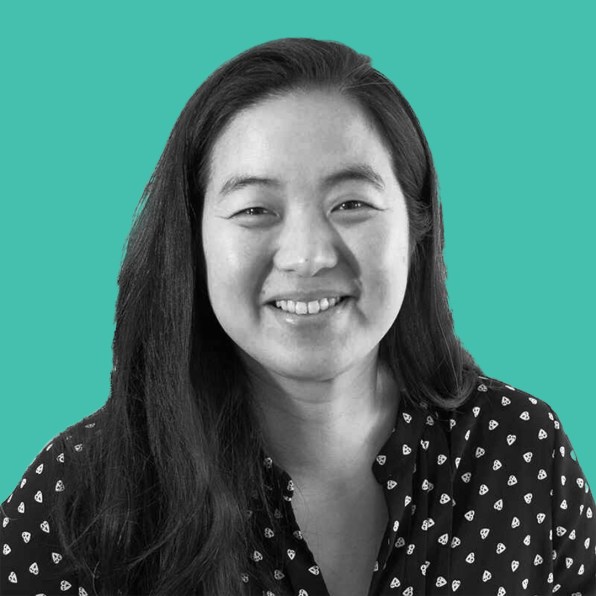 Vanessa Cho
Vanessa Cho is a design partner at GV. A product design leader, she builds products for consumer and enterprise customers across the globe. She has started and grown design teams in industries ranging from cloud and productivity software to e-commerce and hardware. Prior to joining GV, Vanessa led a team of 180 at Google as head of UX for GSuite. She delivered communication and collaboration experiences for products like Gmail, Hangouts, Calendar, and Drive. Previously, Vanessa was head of UX at GoPro and Walmart Labs where she scaled their product design and research teams.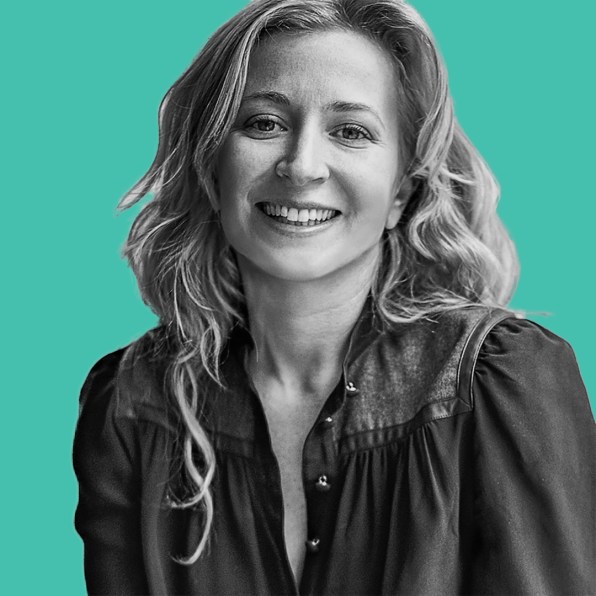 Rinat Aruh
Rinat Aruh is the cofounder and CEO of Aruliden, an award-winning global design agency formed in 2006. Together with the team at Aruliden, Rinat works with Fortune 100 companies as well as startups to build purpose-driven brands, products, and experiences that matter, from concept to concrete, physical to digital, zero to launch. A sample of clients include Glossier, Google, WHOOP, Backdrop, and Verizon.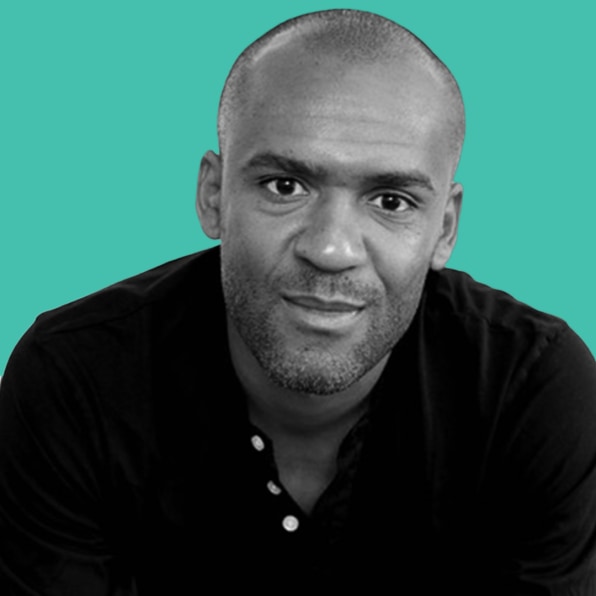 Alain Sylvian
Alain is the founder and CEO of Sylvain Labs, a strategy and design consultancy that helps companies seize the reality and potential of their business, products, and brands. Clients include Google, American Express, Airbnb, Spotify, BlackRock, Samsung, Pepsico, Diageo, Hilton, AB InBev, IKEA, GM, Sonos, the NBA, and others. Founded in 2010, the company is headquartered in NYC, with offices in Amsterdam and Richmond, VA, and is a Certified B-Corporation. In addition, Alain is an active investor and partner in several for-profit and nonprofit ventures.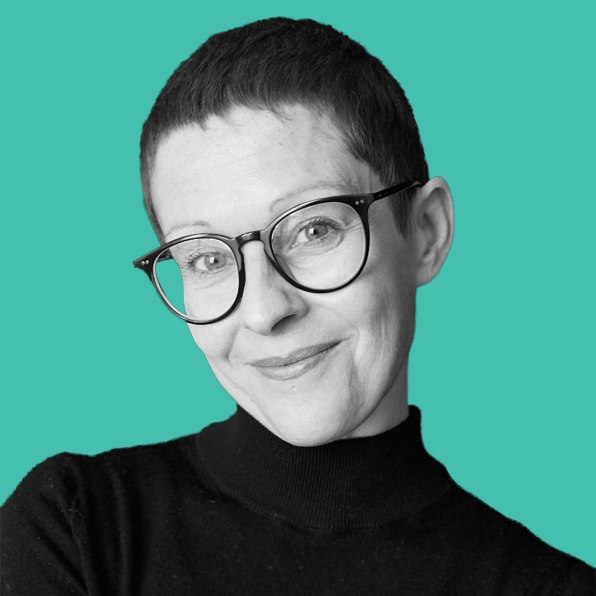 Giorgia Lupi
Giorgia Lupi is an information designer and a partner at the international design consultancy Pentagram. Her practice takes a humanistic approach to data, designing engaging visual narratives to reconnect numbers to what they stand for: stories, people, ideas.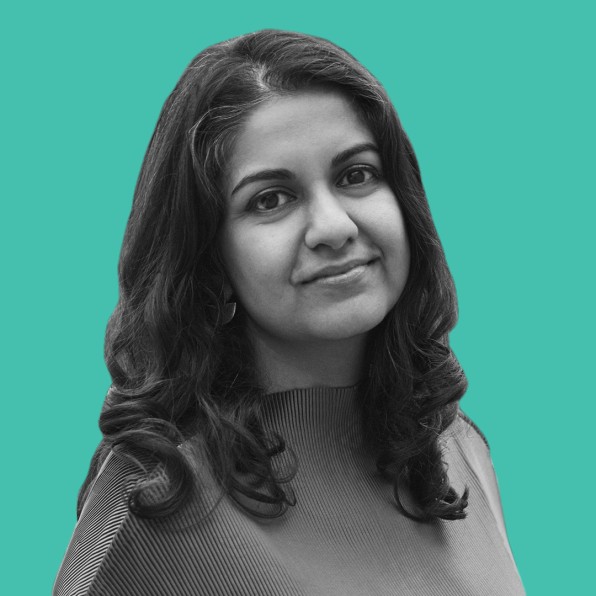 Anab Jain
Anab Jain is a designer, filmmaker and futurist. She co-founded Superflux, an experimental design, foresight and technology studio in London, UK working for clients and commissioners such as V&A, Google, DeepMind, Red Cross, UNDP, and many more. Anab is also Professor and Programme Leader for Design Investigations at the University of Applied Arts, Vienna. Her work can be found at www.superflux.in
Verda Alexander
One of O+A's founders, Verda's vision has shaped the company from its earliest days. Combining a career in fine art with a passionate commitment to improving lives through design, her contribution to a project is to question received wisdom, test basic assumptions and look beyond conventional solutions to a more creative path. Verda's early explorations in conceptual art and landscape architecture continues to inform her interiors work today. Her experimental projects for O+A, from pop-up installations on the future of workplace to a mobile design lab partnering with communities across California, have consistently opened new doors of exploration in the company's approach to more mainstream projects.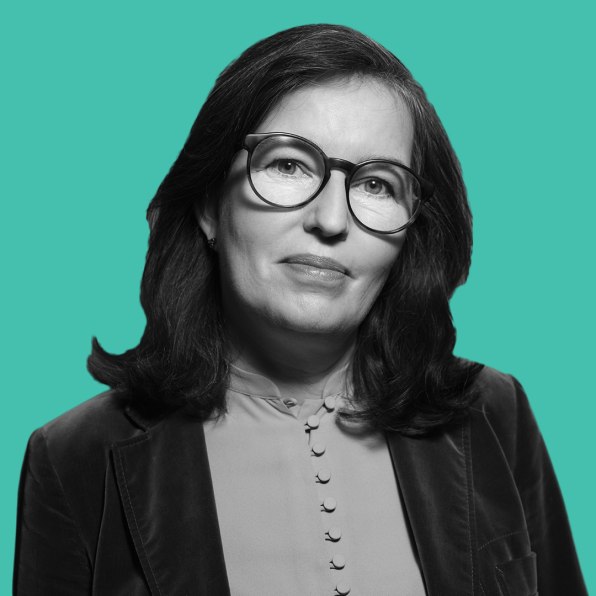 Nathalie de Vries
Nathalie de Vries is a co-founder and principal architect and urban designer of MVRDV, an interdisciplinary studio that works at the intersection of architecture and urbanism. The award-winning Dutch practice was set up by De Vries alongside Winy Maas and Jacob van Rijs in 1993 and has established an international identity with a wide variety of building typologies and scales that are self-generated, innovative, experimental, and theoretical. De Vries is renowned for a diverse body of work in a variety of scales and typologies that are grounded in connecting individuals, communities and environments. Her approach has resulted in diverse national and international projects that activate their contexts, public spaces and communities. Over the past 25 years, she has designed and realised projects such as Villa VPRO, Silodam Housing, Book Mountain and Baltyk office tower, as well as three national monuments. As Chief National Railroad Architect, De Vries has built up experience in transport infrastructure which she has translated into a series of projects.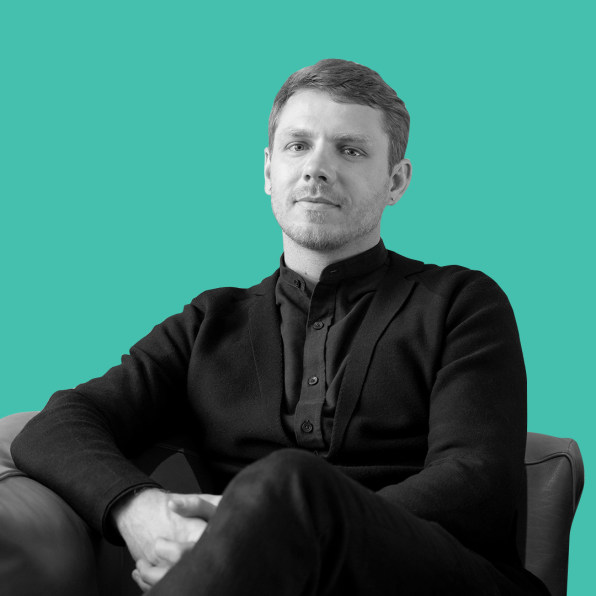 Skylar Tibbits
Skylar Tibbits is the founder and co-director of the Self-Assembly Lab at MIT, and Associate Professor of Design Research in the Department of Architecture. Tibbits has a professional degree in architecture and a minor in experimental computation from Philadelphia University, and a masters in design computation and masters computer science from MIT. He has worked at a number of renowned design offices including Zaha Hadid Architects, Asymptote Architecture and Point b Design, and is the founder of multidisciplinary design practice SJET LLC.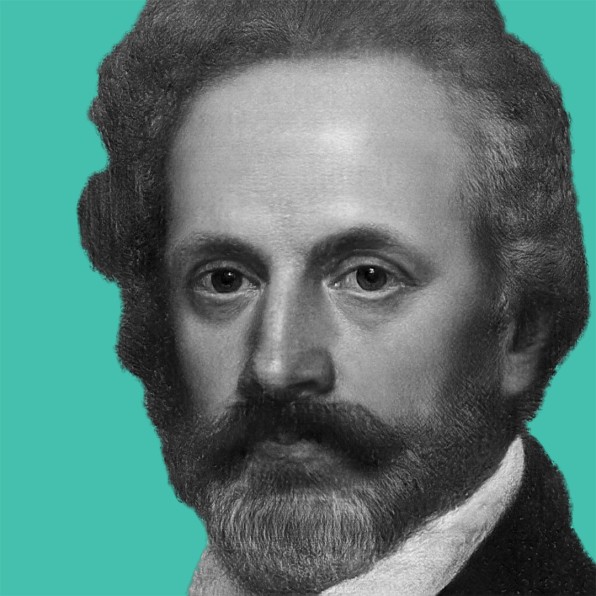 Mauro Martino
Mauro Martino is the founder of the Visual AI lab at IBM Research AI, and Professor of Practice at Northeastern University in Boston. His works have been featured in many scientific journals such as Nature, Science, PNAS, and design book like "Broken Nature" by Paola Antonelli and multiple editions of "The Best American Infographics". His projects have been shown at international festivals and exhibitions including the Permanent Collection of Ars Electronica (Linz, Austria), Lincoln Center (New York City, USA), the Serpentine Gallery (London, UK), 123 DATA (Paris, France). He is the author of award-winning projects "AI Portraits" and "AI Sculptures", where he uses AI models to generate paintings and sculptures; and the most recent "150 years of Nature", a short data-film to celebrate 150 years of the prestigious scientific journal Nature.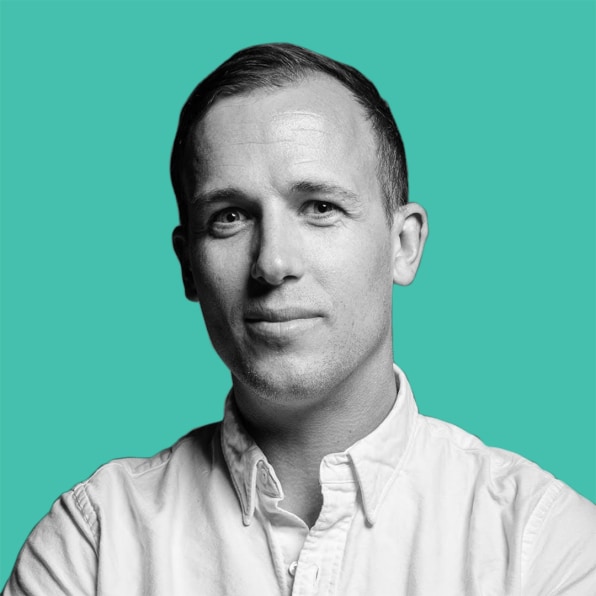 Daniel Burka
Daniel Burka is the director of design at the not-for-profit Resolve to Save Lives where he works on public health projects focused on hypertension in low- and middle-income countries. Previously he was an entrepreneur and a design partner at Google Ventures.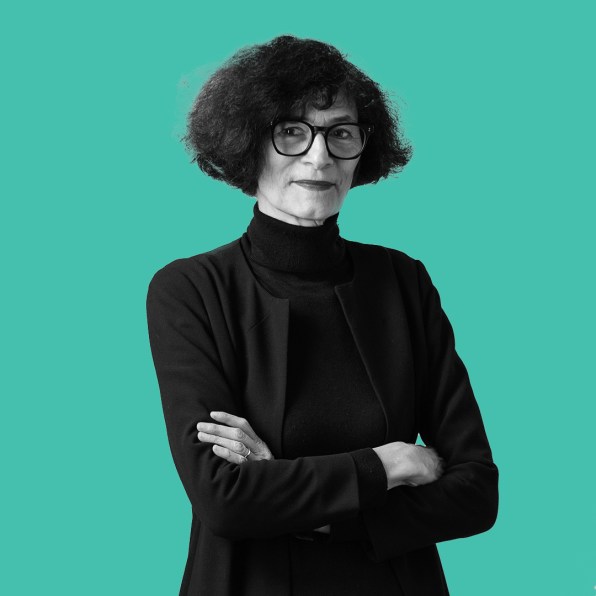 Kathryn Firth
Kathryn Firth, Urban Design Director at NBBJ, is an architect and urban designer with over 25 years of international experience. Prior to joining NBBJ, she was the Chief of Design at the London Legacy Development Corporation (LLDC). She has led masterplanning and urban regeneration projects that range from those in sensitive heritage contexts, such as Covent Garden, to regeneration projects on former industrial sites in complex urban environments, such as Le Parc des Portes de Paris and Meridian Water in north London. Kathryn has ongoing involvement in topical research including a study of the spatial and social dynamics of high streets, the New London Vernacular, urban density and neighborhood perception, and investigations into typologies and morphologies that support intensification and urban growth. Kathryn is one of the London Mayor's Design Advocates, a member of the Board of Directors of the Academy of Urbanism, a Built Environment Export for the Design Council UK and a trustee of the Sadler's Wells Foundation. She recently served on The London Society Executive Committee, was a Trustee of Architecture Sans Frontières and co-chair of the Old Oak Park Royal, Euston Station and Camden design review panels. Kathryn holds a Masters of Architecture in Urban Design from Harvard University's Graduate School of Design where she is currently a Design Critic in Urban Planning and Design. Kathryn ran the MSc City Design and Social Science at the London School of Economic Cities Programme for 6 years.