It's been roughly two years since the scooterpocalypse, when scooter startups shelled our cities with zippy, dangerous, rentable e-scooters, and consumers took the bait—proving that demand for last-mile transportation is real.
But scooters are an imperfect solution: They're tricky to ride, especially if you have limited mobility, and they don't really let you carry more than a backpack. These shortcomings leave room for other ideas to take hold. Segway proposed a supercharged wheelchair "S-Pod" earlier this year. And now, the auto manufacturer Citroën has come up with a radical idea of its own: A tiny, two-seater electric vehicle called the Ami (which means "friend" in French). It looks a whole lot like a car, but legally and practically it's not. Heck, the Ami is only about 9 feet long, a foot shorter than a comparable Smart Car (the most iconic tiny car, which launched in 1998 only to cease most production in 2019). And it's headed for the streets of France this summer.
The Ami is technically a "light quadricycle"—and the best way to think about that is to imagine a low-powered motorcycle engine inside a four-wheel car body. The vehicle cruises on normal roads with a max speed of 35 mph in many jurisdictions, because the motor tops out at 28 mph with a range of 43 miles (versus the 20 mph limit on scooters). And the "light quadricycle" designation means people as young as 14 years old can drive the Ami in France—two years younger than you have to be to drive a regular car.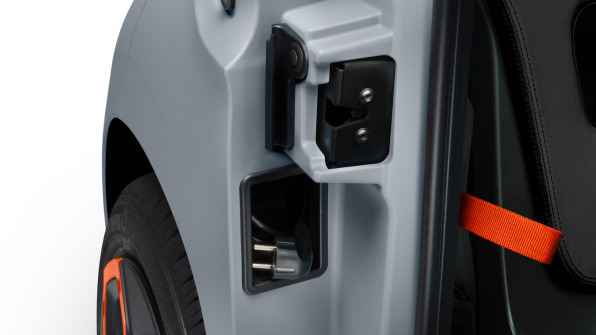 To charge the Ami, you plug it into any standard European wall socket, and its batteries will refill in three hours. These aren't exactly Tesla numbers in range, velocity, and speed of charging, but the Ami is not aiming to be an expensive, fast, long-range vehicle. It's more a micromobility solution for the urban environment—a step up in comfort from a bike or an electric scooter. The interior is filled with utilitarian bins to store whatever you want. Instead of a stereo system, it has a spot to stick your phone and a Bluetooth speaker.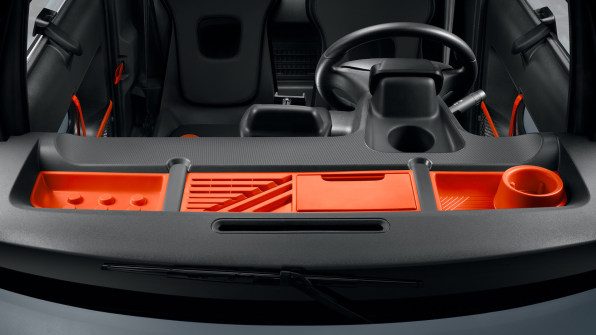 The business plan, too, frames the Ami as a scooter replacement when it hits streets this June. You could buy it outright for $6,600, or you could lease it for $22 per month (with about $3,000 down), or rent it for 30 cents a minute with ride-share apps. The monthly lease is on par with current e-scooter subscriptions, though the minute-by-minute rate is about twice what the e-scooter company Bird is charging.
It all makes a lot of sense when you add it up: Bikes and scooters simply cannot work for everyone in every situation. Even though Uber and Lyft have both experimented with accessible scooter designs, no one who has a bad knee or is commuting in the rain wants to use a scooter. For this segment of the population, a small, cheap car could be a lot more comfortable.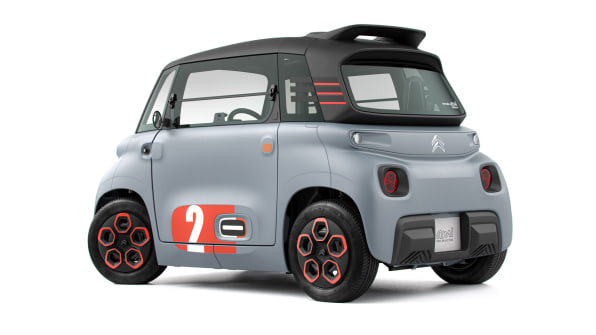 Is it safe? Surprisingly, a decade-old Insurance Institute for Highway Safety (IIHS) report found that a similar, 2008-era Smart Car featured slightly elevated fatality rates compared with larger cars in the industry, but it was safer than a Honda Civic or Hyundai Accent. (Perhaps that difference has less to do with car design than the fact that Smart Car drivers are less likely to take their tiny vehicle onto high-speed roads, which doesn't seem accounted for in IIHS's research.) More recent IIHS figures don't include the Smart Car but note that the two-door Fiat had far lower fatality rates than compact alternatives such as the Mazda 2 or Nissan Versa (again, highway driving could account for that difference). In any case, the rise of e-scooters has caused a notable uptick in emergency room visits nationwide—one hospital in particular saw a 161% jump—so it's not as if any of these modes of microtransit is a gold standard for safety.
In any case, expect to see a lot more experimental electric vehicles like the Ami in the next few years. McKinsey estimates the micromobility industry will reach $200 to $300 billion by 2030. And if you do see one of these this summer on the streets of Paris, well, note that a literal child very well might be behind the wheel.