It's not easy getting dressed in the morning if you're a woman in politics.
While male politicians and political candidates can blend into an ocean of identical blue and black suits, women must figure out whether to wear a suit (without looking too masculine) or a dress (without looking to feminine). Then there's the question of whether to be part of the latest trend among women in politics to pick bright colors that somehow communicate their political ideology. All of this takes time and money—resources that many women in politics don't want to spare. And yet, it's money they have to spend because there is clear evidence that a woman's physical appearance—including her clothing—has an outsize impact on how successful she will be at her job, particularly as compared to her male colleagues.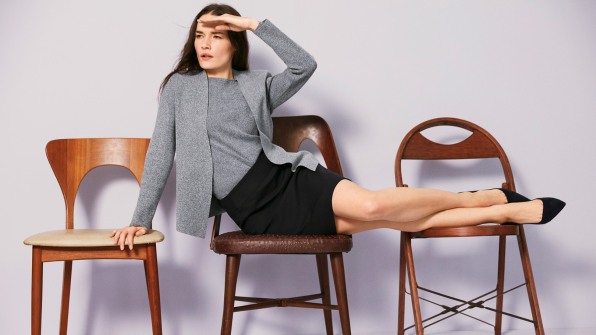 Women's workwear brand MM.Lafleur has heard the cries of female political candidates, and it is here to help. The company has just launched a program called Ready to Run that will offer complimentary clothing loans to women running for public office on the federal, state, or local level. Female candidates simply need to apply on the brand's website, and once their credentials have been approved, they'll get three items of clothing. (The brand's dresses run between $200 and $300, and blazers cost between $300 and $350.)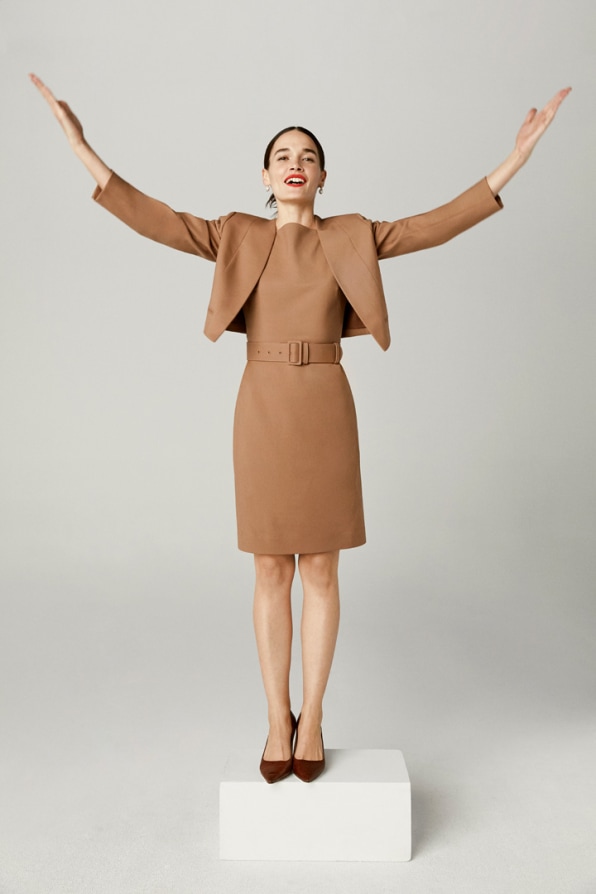 Since women running for office face a wide array of rules about what gifts they are allowed to receive, it was better for MM.Lafleur to rent these outfits to candidates rather than give them away. After the election, the items of clothing will be donated to Bottomless Closet, a nonprofit that helps disadvantaged women in New York City looking for work. This program runs from President's Day till Super Tuesday (March 3), and so far more than 500 women running for office have applied.
Each woman will receive free styling from MM.Lafleur's army of in-house stylists, who offer advice to the brand's customers. Women in politics don't typically have access to professional stylists the way that celebrities do, even though their outfits are equally scrutinized and photographed. This is largely because stylists are considered a luxury—one that male politicians don't need—which has thus made it seem like an inappropriate use of campaign donations or taxpayer money.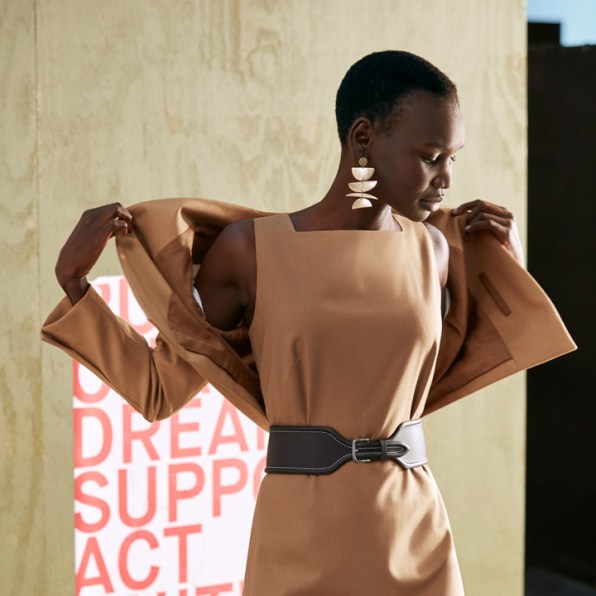 Yet, the media and the general public tend to scrutinize the outfits of women in politics far more closely and harshly than their male counterparts. Alexandria Ocasio-Cortez has had to defend her choice of clothing on multiple occasions. When Hillary Clinton was running for president, she was accused of being too boring for exclusively wearing pantsuits, while also mocked for wearing those pantsuits in such a wide array of colors. (And even Hillary Clinton did not use a personal stylist.)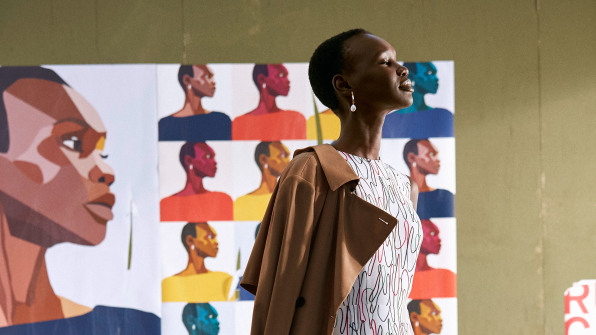 MM.Lafleur is in a good position to offer its styling services to women running for office because they're also free for customers, meaning that the candidates won't be perceived as receiving special treatment or unpaid services from the brand. "Our styling services have been part of our business proposition from the time we launched," says Sarah LaFleur, cofounder and CEO of MM.Lafleur. "We're not giving these female candidates anything different from what we're already giving our customers."
Everybody from Alexandria Ocasio-Cortez to the nonprofit She Should Run have applauded MM.Lafleur for this initiative on social media.
For LaFleur, this particular program has been a long time coming. Back in 2016, the brand sent an email to their customers in the wake of the election. "Like everybody else, we thought Hillary Clinton was going to win," LaFleur says. "We had prepared an email making reference to her pantsuits, but when she lost, we didn't know what to do. We decided to send an email simply expressing our shock, and asking our customers how we could best support them."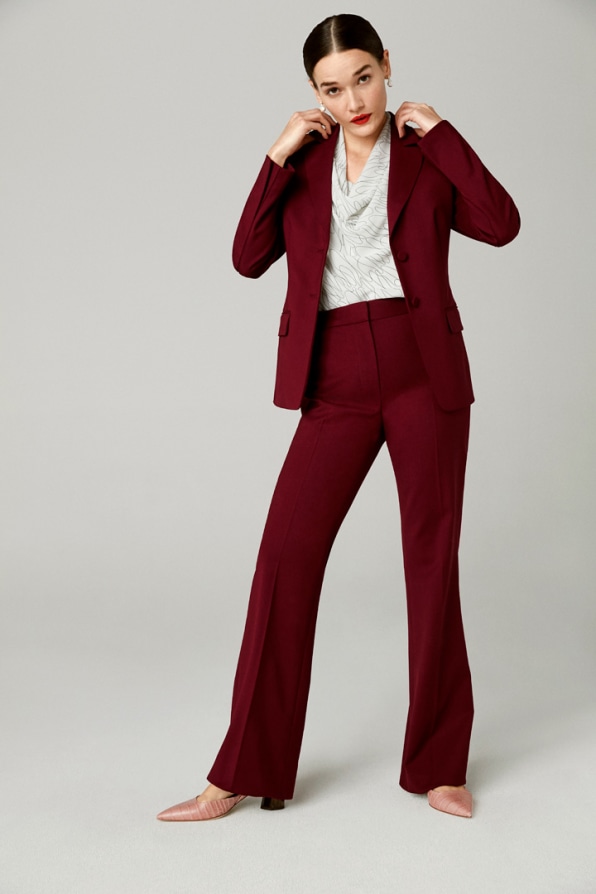 Over the next two days, the brand received an avalanche of more than a thousand responses from customers from across the political spectrum. "Some were angry that MM.Lafleur appeared to be supporting the Democratic candidate or engaging with politics at all, but the vast majority of those who wrote in expressed their disappointment," LaFleur recalls.
Many of the brand's customers had been looking forward to a woman finally breaking the greatest glass ceiling of all, and felt that women had taken a step back. Since then, LaFleur and her team have been thinking about how best the company could make it easier for other women running for office. Right now, women hold only 24% of Congressional seats and 29% of statewide elective offices in the U.S. All this led to the Ready to Run program.
LaFleur founded MM.Lafleur based on the realization that, contrary to popular belief, many women don't actually enjoy shopping for clothes, particularly professional outfits. Every aspect of the brand—from designing clothes that don't need to be ironed to offering free styling—is meant to reduce the amount of time it takes for women to shop for clothes and dress in the morning, so she can focus on her job. "We've thought about the needs of working women a great deal, and women running for office are dealing with all of the same issues," LaFleur says. "We figured we were equipped to make this aspect of their life a bit easier."