For writer and director Alex Garland's first foray into television with his sci-fi thriller Devs, he knew he would have the narrative bandwidth of hour-long episodes to unspool a complex storyline of quantum mechanics and conspiracies.
"All my filmmaking life, by necessity, you get obsessed with economy," Garland says. "So being handed all this freedom and then having to figure out what to do with the freedom, that was what I really had to get my head around."
Devs follows Lily Chan (Sonoya Mizuno), a software engineer at quantum computing company Amaya, who slowly uncovers the mystery behind her boyfriend's disappearance shortly after he joined the covert 'Devs' unit of the company.
Devs somewhat picks up where Garland's 2015 film Ex Machina left off in the sense of exploring the tenuous relationship among humans, science, and technology. In Ex Machina, it was the consciousness of artificial intelligence. In Devs, Garland is asking whether free will and the multiverse—a theory that there are multiple universes existing in parallel to ours—has any implications on morality.
The difference between the two projects, of course, is the fact that Garland has eight, one-hour-long episodes to flesh out those ideas in Devs.
"The learning curve on this was particularly steep, because it was very different from anything I'd done before," Garland says. "And so I found myself watching a lot of TV, trying to figure out how other people did it."
Garland's main reference: HBO's The Wire.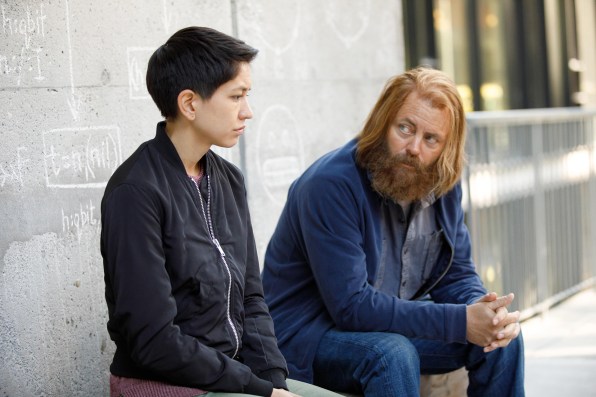 "I was really interested in some of the structural things about how The Wire works," Garland says. "It became almost intimidating because it's so good and so smart."
The Wire creator David Simon often referred to his critically praised crime drama as a visual novel, relying less on, say, a procedural format where each episode is a self-contained case to solve, and more on slowly building out details, characters, and plot points over the course of seasons.
"What The Wire demonstrated to me was you can plan a long way ahead," Garland says. "You can rely on [the audience's] patience. You can rely on what they will follow and track and be willing to go down that path with you."
And on that path is what Garland sees as one of the tenets of his storytelling.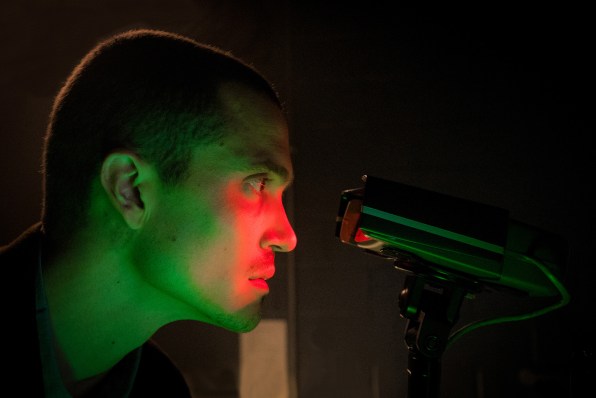 "All my stories contain an argument of some sort. And I'm trying to use stories as arguments, because a story doesn't feel like a lecture," Garland says. "Even in something that probably seems a bit psychotic and hallucinogenic like [the 2012 film] Dredd I worked on a few years ago, or 28 Days Later, there'll be some kind of a philosophical position that's being looked at."
For Devs, that philosophical position stems from wanting to unpack the intersection of philosophical thinking and scientific logic.
"I'm trying to explore the really weird philosophical implications that you'd get from science," Garland says of Devs. "I think science often feels like it's this cold, remote thing, whereas I tend to see it as being something that's intensely involved with our lives—and what it is to try and understand the world in which we live."
Devs premieres exclusively on FX on Hulu March 5.