Valentine's Day is a pressure-cooker of sexy expectations.
On the government-mandated Day of Romance, we feel compelled to either prove to everyone that we're capable of landing a date, or prove to a significant other that we're capable of putting some elbow grease into finding original (and highly Instagrammable) ways to express our love. It's a lot to live up to; a candy heart-filled gauntlet of amorous challenges that feels like an advertisement for staying home alone with a log-size Toblerone.
Of all the decisions that Valentine's Day inflicts upon us, though, one of the lesser migraine-inducing ones should be what movie to stream from Netflix at the end of the night. If you've already done the hard work of finding a cool place to eat and possibly something fun to do, and maybe even crafted a gift, and it is somehow still Valentine's Day for another hour or two, figuring out the "Netflix" part of Netflix and Chill (yes, I'm aware it's no longer 2015) should be a cinch.
Unfortunately, there is nothing less romantic than poring over 12,000 available options to find just the right movie to suit the mood. Worry not, because Fast Company's V-Day gift to you is this list of 21 currently streaming movies, sorted by every level of relationship from First Date to Long-Time Married Couple. Let the cinematic enchantment commence!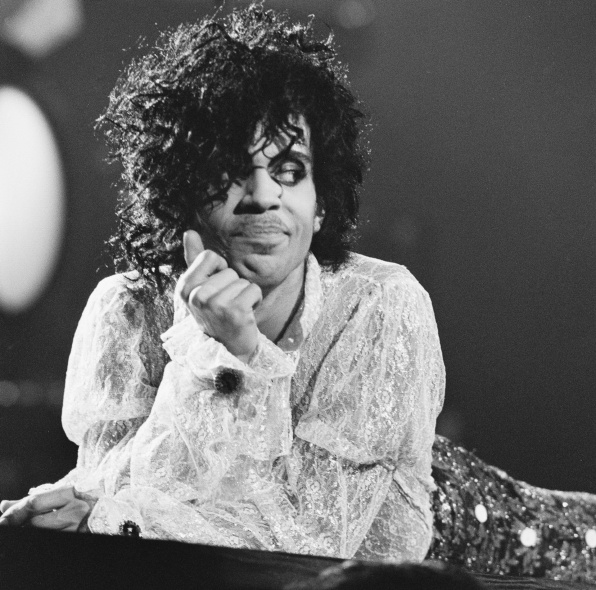 First-Date Movies
So you've decided to go on a first date for Valentine's Day. Why on Earth did you do that? It's too late to cancel now, so you might as well have one of these movies ready. For a first date you want movies that don't come on too strong, so it doesn't feel like you're trying to Groundhog Day someone into falling in love with you.
Scott Pilgrim vs. The World, a fun, short-attention span masterpiece that orbits the romantic realm without ever getting mushy.
The Talented Mr. Ripley, a thriller about obsession filled with gob-smackingly gorgeous European locales and a young, shirtless Jude Law at the peak of his Adonis-ness.
Purple Rain, a timeless blitzkrieg of Prince tunes featuring Morris Day and the Time.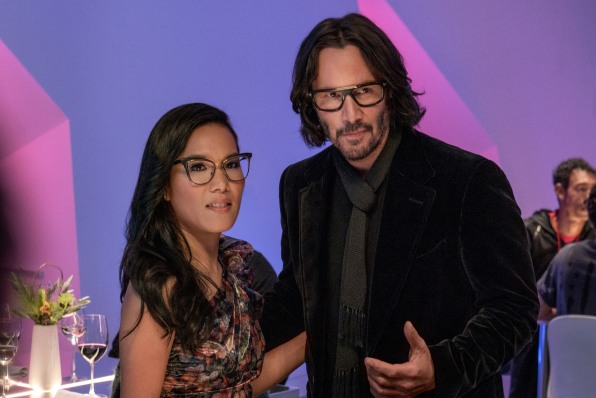 Third-Date Movies
By date three, you're probably ready to seek out something sexier or more substantive than the kind of thing you watch when you're just trying to figure out if this person is a scammer.
Always Be My Maybe, a slightly mushy comedy with Ali Wong and Randall Park as childhood friends deciding whether to reactivate one youthful tryst as adults.
Strictly Ballroom, Baz Luhrman's dancing epic that will turn your apartment into a Footloose-style town where instead of outlawing dancing, you're forbidden to not make out.
Booty Call, a raunchy comedy about Tommy Davidson and Jamie Foxx's eventful quest to find condoms at the end of a double date.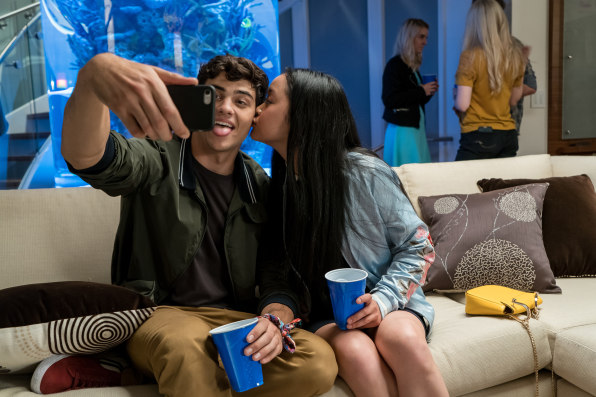 New Couple Movies
As a new couple, it's nice to watch other new couples realize they're bonkers about each other. "That's us!" would be too obvious a thing to say out loud, but hopefully you're both kind of thinking it.
To All the Boys I've Loved Before (and its brand-new sequel), a throwback to John Hughesian high school rom-coms, based on Jenny Han's bestselling series.
Duck Butter, a dramedy in which two women literally experiment with how many times they can hook up over the course of 24 hours.
Ibiza, a quirkfest with a thumping EDM soundtrack that finds Gillian Jacobs risking it all for the affections of a world-famous DJ.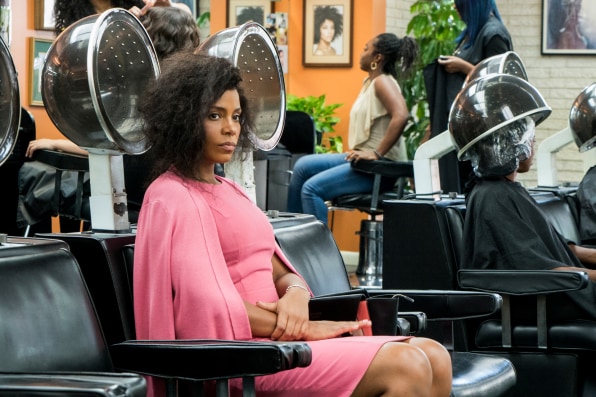 Established Couple Movies
At a certain point in coupledom, you can be comfortable with watching romantic movies that involve blowing one's life up and starting over.
Laggies, Keira Knightley is sick of feeling like she's not living up to expectations (perfect Valentine's Day material already!), so she starts hanging out with a 16-year old (Chloë Grace Moretz) who happens to have a hunky dad (Sam Rockwell.)
Nappily Ever After, a mature romantic comedy starring Sanaa Lathan that also has a lot to say about Black hair.
About Time, the most relentlessly charming British time-travel rom-com you will ever see.
Engaged Couple Movies
Now that you're going to be together forever, you can watch movies about sadly fleeting or complicated romance without worrying that it's going to take the spark out of your night.
She's Gotta Have It, Spike Lee's 1986 feature debut, about a sexually liberated woman whose three male suitors all learn about each other.
The Spectacular Now, Miles Teller and Shailene Woodley shine in this heartfelt small-town romance that walks some familiar beats in a fresh way.
Blue Is The Warmest Color, a long and extremely intimate portrait of two French women falling in love with each other and the challenges life throws at them over the years.
Married Couple Movies
Married couples have the freedom to explore movies about eternal love or the glory of mundanity, now that the pressure of figuring out whether you're right for each other has (hopefully!) worn off.
20th Century Women, a brilliant, beautiful film with a lot on its mind, from age-appropriate romance to sex between friends and some of the biggest questions about life and love.
Love, Rosie, a sexy romantic dramedy that tracks the lifespan of a couple who goes in and out of each other's lives over the span of many years.
The "San Junipero" episode of Black Mirror—not exactly a movie, but close enough, this hour of content will make you think about love in (no spoilers here) ways you may not have yet considered.
Long-Time Married Couple Movies
If you've been married for years and years, you're probably just watching the just-released final season of BoJack Horseman or whatever it is you'd otherwise be watching anyway on a Friday night. But if you're looking for something interesting, here are some strange movies about love that you absolutely should not watch with someone on Valentine's Day unless you're already super married.
The Lobster, a sci-fi parable about how difficult it is to find the right person, from the director of The Favourite.
Adore, an accidentally hilarious drama about two women who decide to start sleeping with each other's college-age sons.
The One I Love, an experimental film in which Mark Duplass and Elisabeth Moss try to get their relationship back on track, in the world's most darkly plot-twisting beach house.