Things escalated quickly for TLC's 90 Day Fiancé. The reality show—about the lives of multiple couples trying to navigate America's K-1 visa process—first premiered in January 2014 and has become a ratings juggernaut for TLC. According to Bloomberg Business, 90 Day Fiancé averages 13 million total viewers per episode. TLC saw a 13% increase in viewership in 2019—the largest boost for any basic cable channel—and has become the most popular cable network with women, just behind Bravo. 
90 Day Fiancé has a cult following that eats up every last morsel of the show's outlandish storylines, from the couples who can only communicate awkwardly through a translator app to the American suitor who is ill-prepared to meet his Kenyan fiancée's family and agrees to a dowry payment plan, even though he has just $600 to his name. The show has ballooned into a multiseries franchise with several spin-offs, all focusing in some way or another on how these star-crossed international couples can figure out how to be together in the United States. The subplots of each hour-and-a-half-long episode vary depending on the specific situation of each featured couple (and, in some cases, their families), and which version of the franchise we're watching. 
Spin-offs include 90 Day Fiancé: Happily Ever After, 90 Day Fiancé: What Now? (digital only), 90 Day Fiancé: Before the 90 Days, 90 Day Fiancé Reunion Special, 90 Day Fiancé: The Other Way, and 90 Day Fiancé: Pillow Talk, where cast members from previous seasons watch and give commentary on current seasons. Finally, there's The Family Chantel, built around two fan favorites from the original show. Season 7 concludes with a two-part reunion special airing February 16 and 17.
There's a lot going on in the 90 Day love universe, and the fun train is probably not going to stop any time soon. So to help you jump in, we present you with our Casual Fan's guide to navigating the 90 Day Fiancé universe. 
Join an online community
You don't want to watch this show alone. Join a community where you can indulge in memes and laughs and judge from the comfort of your couch. 90 Day Fiancé communities are also helpful for when you need backstories. There are several groups to choose from on Facebook. There are also IG accounts like 90 Day Fiancé Now and 90 Day Harvest USD, and then there's YouTube. Sauceoholic is a 90 Day Fiancé vlogger who provides hilariously accurate character analyses, combined with animation and video clips from the show. There's also Just Call Me Wah, who provides sassy recaps in a conversational way. 
Start with Season 3
Seasons 1 through 3 were interesting, but a lot more chill and less ridiculous than the ensuing seasons. Season 4 is when the show started to blow up. However, we were blessed with Loren (from Florida) and Alexei (from Israel) in season three. They are possibly the sanest most genuine couple in the franchise, and fans are rooting for them. It's important to remember them because they appear on Pillow Talk, and they're also expecting a baby, which means we'll probably see them again on a new season of Happily Ever after soon. 
Series-defining people you should know
Obviously, a lot has happened over the years, and there are a lot of people and events to keep up with—too many to break down each one. So here are some of the most memorable people who have helped to shape the culture of 90 Day fandom.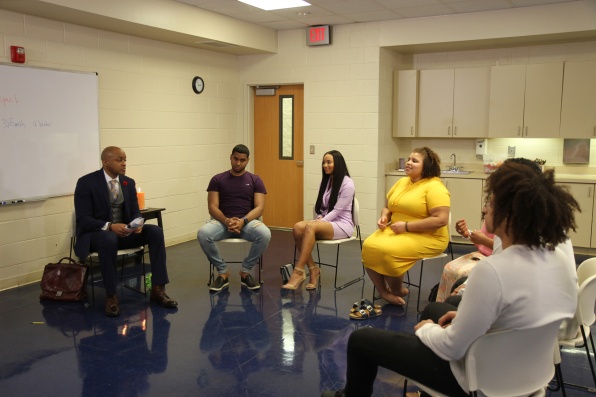 Chantel and Pedro—Chantel, an Atlanta-based nursing student, falls in love with Pedro from the Dominican Republic, while perfecting her Spanish online. Chantel tells her overprotective family nothing about her relationship, so they're predictably pissed when she brings Pedro to Atlanta under the K-1 visa. They end up getting married in two ceremonies

—

one in Georgia, and one in the Dominican Republic

—

but their families hate each other.

The Family Chantel—Chantel's mother, father, brother, and sister are convinced that Pedro is taking advantage of her. Chantel's mother accused Pedro of "trying to harvest the American dollar" and hired a private investigator to spy on him. Pedro's immediate family, which includes his mother and sister, don't like how Chantel's family treats him. This leads to a lot of bickering when they're around each other. One of the biggest confrontations in the history of the franchise took place when a misunderstanding led to a fistfight between Pedro, his sister, and Chantel's tough-talking brother River. Their shenanigans were so outlandish that they needed their own show, so now you can enjoy

The Family Chantel

.

Jenny and Sumit—This is an epic tale of catfishing and betrayal. Jenny, 60, from the U.S., meets Sumit, 30, from India, online. Sumit is forced to admit that he had been catfishing Jenny because it's hard to have a 21st-century digital romance without video chatting. Jenny decides that the real Sumit is cute, and she likes his personality, so she ignores the glaring red flag and proceeds to continue the relationship. Jenny quits her job and moves her entire life to India (in other words, she went "the other way)." Not surprisingly, Sumit continues his shady behavior. He quits his job, moves Jenny to an apartment far away from where he lives, and explains that he can't tell his family about her because she is 60 and not Indian. He also disappears for days, claiming to have visited his family to keep them calm. The real story unfolds when his immediate family and in-laws follow him to Jenny's apartment and basically beat him up. Turns out, Sumit has been married this entire time. They are broken up, but there are rumors that we might see them again on the show. 

Darcey (left) and her sister Stacey (right) watch an episode of 90 Day Fiancé: Happily Ever After? [Photo: courtesy of TLC]

Darcey—The clingy Connecticut-based fashion designer cries a lot. She is also so desperate for love that she attempts to force relationships with stoic European men. We first meet her on season 1 of Before the 90 Days (2016) trying to convince her Dutch boyfriend Jesse to marry her. It quickly becomes obvious that they're going to break up, especially after a huge argument over how to cut steak (which isn't really about how to cut steak). Darcey then finds herself on another season of Before the 90 Days, but this time with Tom. Tom is a dapper British man who has been caught posting fake pics of his so-called luxurious lifestyle on social media. Like Jesse, Tom is completely disinterested in Darcey's obsession with marriage. Their current relationship status is all over the place, but we'll be seeing them on the upcoming season of Before the 90 Days. Darcey and her twin sister also appear on Pillow Talk, and Jesse is touring as a "relationship coach."
Caesar and Maria—Caesar is a North Carolina-based nail tech who sent nearly $40K to his Ukrainian "girlfriend" Maria, from Anastasia Date. After Maria keeps standing him up, it is clear that Maria is only interested in him for his money. But Caesar insists on proposing to her on a romantic getaway to Mexico anyway. Maria doesn't show up, and this time it turns out her flight got cancelled by the airline because Caesar's payment method was declined. (This also becomes the subject of an SNL sketch.) However, Maria is so shady that fans suspect she was catfishing. That's when TLC producers stepped in and made sure she appeared via satellite on that season of the reunion special Before the 90 Days. It was there that Maria told Caesar the obvious: they could never be together because he doesn't make enough money for her. Maria's thing is collecting money from several online boyfriends and going on lavish trips. Caesar was hurt but still convinced himself that they'd get back together one day, and that's the end of this tale for now. It's also important to note that Darcey's ex Jesse was spotted on the 'Gram hanging out with Maria in Spain.
Angela and Michael—Angela is a self-described tax-paying, hard-working, single meemaw from Georgia. The Trump-supporting grandmother is also short-tempered and prone to violence. She has directed her rage toward Michael, Michael's friends, and even other castmates several times,⁠ but Michael keeps holding on. He's determined to move to the U.S. to meet his business idol, Donald Trump. Speaking of Michael, he's Nigerian (a country recently added to Donny's travel ban list), so it's not surprising that his visa was denied. Angela, for the life of her, just can't understand what went wrong since she's following the law. We last left her in Nigeria trying to figure things out. The other hurdle they're facing is cultural. Angela is in her 50s and Michael is in his 20s. In Michael's culture, he is expected to produce a biological child. Upon ob-gyn examination, it was discovered that Angela literally has one egg left. A donor egg is her only hope, but her daughter has declined all requests. This story is still unfolding.
Honorable mentions
Again, it's impossible to reference everything, but it would help to familiarize yourself with Nicole and Azan, Robert and Anny, David and Annie, Elizabeth and Andrei, Paul and Karine, Larissa and Colt (also known as Coltee), Evelin and Corey, Ashley and Jay, Kalani and Asuelu, The Family Kalani, Tania and Syngin, Jasmine and Blake, and Akinyi and Benjamin.
Got that? 
Glossary
Finally, these are some words and quotes that are worth looking into because you'll probably hear them often.  
"Jiggy jiggy" means sex.  
 "Don't terrorize me with your pregnancy!" —Andrei 
"Who is against the queen shall die!"  —Larissa 
"I can tote it, I just need your egg." —Angela
"Things are about to get a lot more stupider!" —Chantel's Mom