If you're like most people who own an Echo speaker or another Amazon-built smart device, you're probably using it mostly as a glorified timer while you make macaroni and cheese. But your old pal Alexa has a lot of cool—and, more important, practical—tricks up its sleeve. Here's a look at some of the more useful ones.
1. Rename Alexa
Pro tip: Some human people are named Alexa, and having your Alexa devices spring into action every time you talk about human Alexa can become annoying—or worse. (Take it from me: We used to have a neighbor named Alexa.) Thankfully, you can change Alexa's wake word in the Alexa app on your phone by going to Devices, choosing the device for which you'd like to change the word, then selecting Wake Word. From there, you have a few different options to play with: Hopefully you don't know anyone named Computer or Amazon.
2. Build a speaker system
If you've got multiple Alexa devices spread around the house, it's easy to link them together for better-sounding music playback. Launch the Alexa app on your phone, select Devices, hit the plus button in the corner, and select Set Up Multi-Room Music. From there, select the devices you'd like to link together, hit Next, name your new group of speakers, and follow the prompts to round out the process. Then, the next time you want to play music on your connected speakers, say, "Alexa, play Pearl Jam upstairs" or whatever you named your group.
3. Use Alexa as a modern-day intercom
You teach your kids not to yell around the house, so set a good example. Instead of shouting that dinner is ready, broadcast the news via all the Alexa devices in your home. Just tell Alexa to either "broadcast" or "announce" followed by your message. Alexa will, in turn, play back whatever you say to all the other Alexa devices in your home. You can even use the Alexa app to broadcast messages from the other side of the world. Check out Alexa's Drop In feature if you're looking to have actual back-and-forth conversations.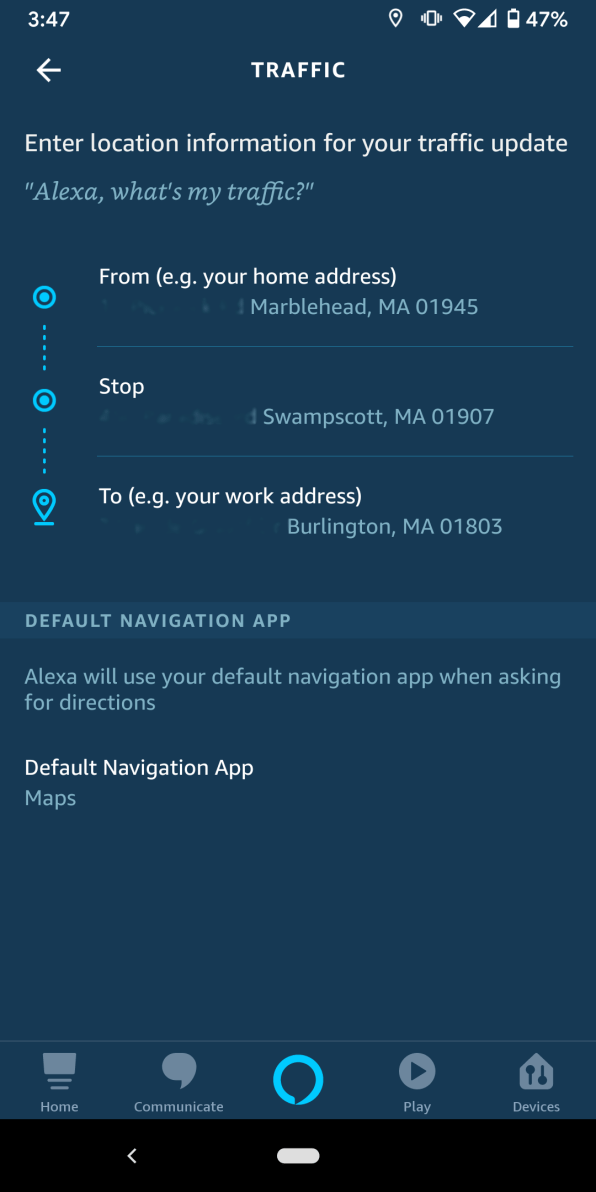 4. Check your commute time
Trying to outsmart ever-changing travel times is a tall order even on the best days. Instead of pulling up the mapping app on your phone a million times each morning, just set your home and destination addresses (and even a stop in between for coffee). Go to the Alexa app under Settings > Traffic to set it up, and then say, "Alexa, what's my commute?" the next time you need to know how long it's going to take you to get to work.
5. Alter Alexa's voice
The default Alexa voice isn't for everyone, but it can be quickly changed to another international accent from within the phone app. Tap Devices and select the device you'd like to change, and then select the Language option to do so. You can also tell Alexa to "talk faster," "talk slower," or "talk at your default rate" until you're comfortable with the cadence. If you're getting annoyed with how long Alexa takes to respond to you in general, go into Settings > Voice Responses from the phone app and turn on Brief Mode to keep responses nice and short. And finally, say, "Alexa, turn on Whisper Mode" and whisper commands to Alexa in order to have the service whisper responses back to you—perfect for when you're trying not to disturb sleeping partners and kids.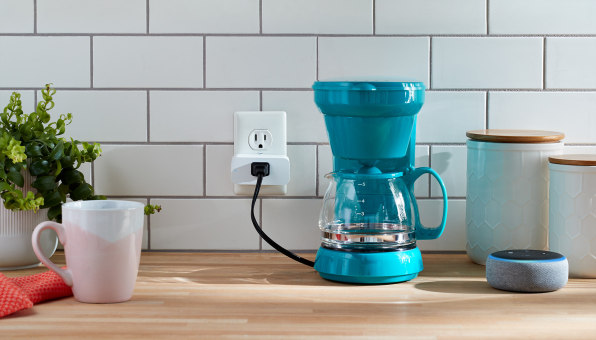 6. Control other devices around the house
Alexa comes with a whole host of smart-home features, from light-bulb and connected-outlet control to thermostat setting and even door locking. You'll need compatible devices, of course (see the list here), but once you get things set up and connected (more here), you'll be conducting the technological symphony that is your connected home from your Alexa devices in no time.
7. Track your Amazon packages
What good would an Amazon-built device be without being able to track your near-daily Amazon deliveries? Simply say, "Alexa, where's my stuff?" to get a reasonably detailed readout of what's on its way to your house, along with options to get delivery notifications.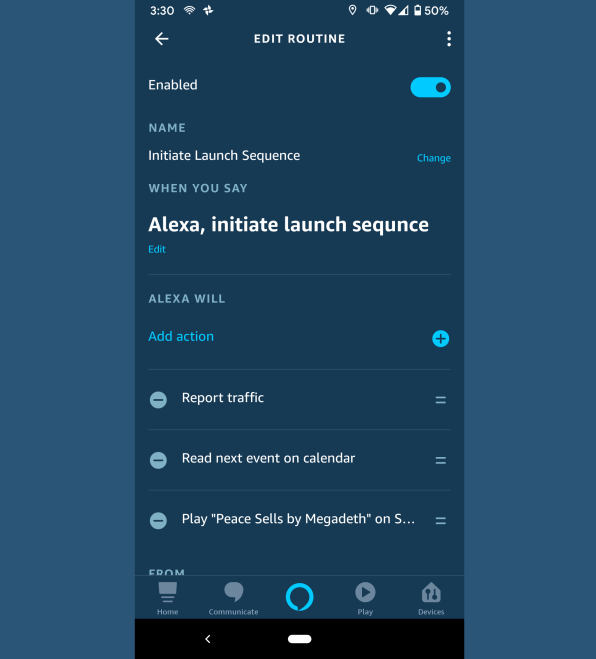 8. Start a chain reaction with Alexa Routines
You can string a bunch of Alexa actions together with the clever Routines feature. From the Alexa phone app, select Routines from the main menu, create a new routine, give it a name like "Initiate Launch Sequence" or whatever you like, and then follow the prompts to string all the actions together. The next time you say, "Alexa, initiate launch sequence," your smart lights will turn on, your connected coffee maker will start brewing, and your favorite song will start playing—or whatever other actions you choose.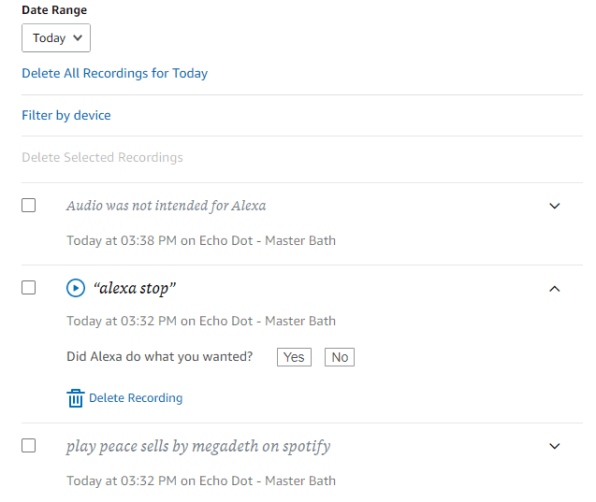 9. Review Alexa's recordings
It probably shouldn't come as much of a surprise to learn that Alexa is listening to you. You can review what it has recorded you saying by visiting the Alexa Privacy section of Amazon's site and choosing the Review Voice History option. From there, you can view, listen to, and delete what Alexa has recorded you saying. Similar functionality is also available from the phone app under Settings > Alexa Privacy.
More fun with Alexa
The sheer number of things you can ask Alexa to do, say, and launch could fill an entire book. For more tips and tricks, make sure to check out Amazon's official Alexa user guide for the basics, and also check the company's monthly blog that rounds up new skills and features. And aside from all the built-in Amazon features, third-party skills can be added to Alexa to extend functionality. Here's the official repository. And finally, Alexa is full of funny answers to obscure questions and phrases. Here's a huge recent list of Easter eggs.