Just in time for New York Fashion Week, the Pantone Color Institute has released its highly anticipated color trends report. In it, the color forecasting company explains which colors will be fashionable this fall and winter: You'll need to buy outfits in a radiant, autumnal orange called Amberglow along with an upbeat, sultry red called Samba. Then, you'll blend these statement colors with more muted tones, like a Classic Blue or an earthy tan called Sandstone. If you fail to nail this palette, you're at risk of looking hopelessly out of style. And how could you possibly live with that?
For years, Pantone has helped fashion designers and brands forecast what colors will be in vogue. The company gathers insights about what colors are trending in a range of industries—from fashion to interior design to branding to the media—then synthesizes them in a report. But the report doesn't just describe what's happening in the world of color: it also actively shapes the colors designers incorporate into their products in the years to come.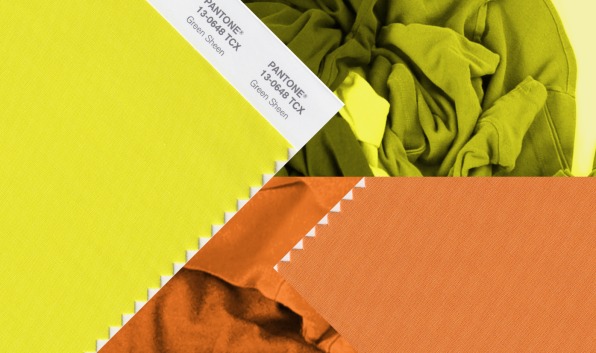 As consumers, we don't often get to see what happens behind the scenes to influence what's trendy and fashionable. All we know is that blue and red polka dots were so hot over the summer, and by fall, we feel slightly ridiculous wearing that pattern in a sea of orange and tan. But there is actually an entire industry devoted to predicting and creating fashionable colors for the months and years ahead. And I hate to say it, but it's a big part of what is wrong with the fashion industry.
The fashion sector is now a $1.3 trillion global industry that employs 300 million people around the world and manufactures more than 100 billion items annually. This year, McKinsey forecasts that the industry will grow 3% to 4%, which is slightly slower than in previous years, but still translates to an enormous increase in the volume of clothes manufactured. The human population only grows by about 1% every year. So the fashion industry isn't making more clothes to keep pace with the growing population: it must sell more new clothes to each person on the planet.
The fashion industry has found many clever ways to cultivate demand for clothes. The invention of the fashion show in the early 1900s, for instance, kick-started the idea that brands should create new looks every season—and that consumers should regularly update their wardrobes. To get people to buy new stuff, the clothes had to be aesthetically different from previous seasons. This is still the way the fashion industry works today, with designers unveiling new looks at fashion week shows around the world.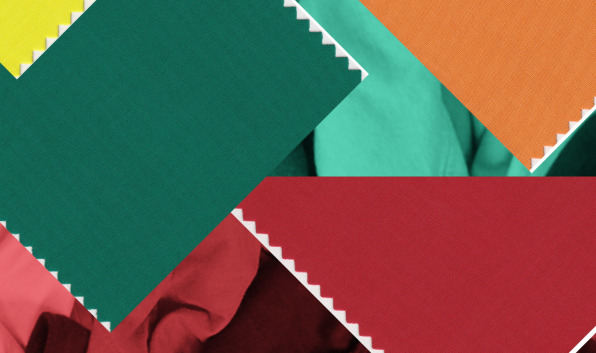 Then fast fashion entered the scene. Companies from H&M to Target have figured out how to manufacture the latest styles quickly and cheaply, making them accessible to a broader range of consumers—but also adding to the waste problem.
All of this has sent us into a state of massive overconsumption. Most of us have about 150 items in our closet. The number of times we wear each item before throwing it out has gone down by 36% since 2000, and many of us only wear an item seven to 10 times before it goes in the trash. And all of this waste is clogging up our landfills and oceans, and spewing vast amounts of greenhouse gases into the atmosphere, accelerating climate change.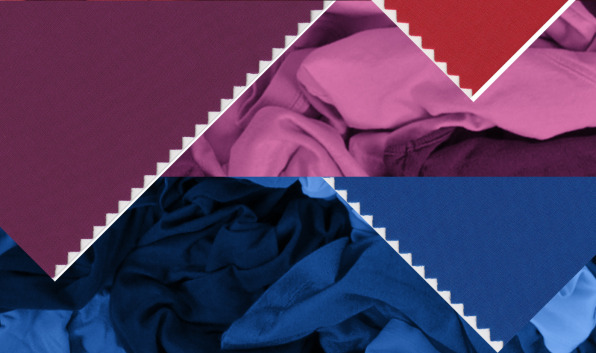 Color plays a key role in this constant churn. While brands introduce new silhouettes every season—mini skirts one summer, knee length the next—they also use color to create new looks. This is why you spend an afternoon scrolling through Instagram and suddenly feel a burning desire to own a new millennial pink blouse or a cream tweed blazer. And it's also why that electric pink jacket that you loved two years ago has ended up at the back of your closet unworn this year.
Of course you don't have to buy new clothes to keep up with the latest color trends, as Laurie Pressman, VP of Pantone's Color Institute, points out. "We agree that one reason consumers cycle through so many clothes is that they are chasing the newest trends, which can be grounded in new color palettes. However, in our role as a color resource we are not suggesting that consumers go out and replace everything in their closet," she writes in an email. "Keep in mind that just because you highlight a color a designer will show in their collections, which is what the Pantone Fashion Color Trend Report is doing, it does not mean that a designer created their new designs from brand new materials or that a reader of this information can't visit a vintage resale store or site or even reach into their closet for a similar shade."
Indeed, the resale market is growing at a remarkable clip—21 times faster than new retail over the past three years, according to a report from the online thrift store ThredUp. But it still represents a small sliver of the overall retail market. In 2018, retail apparel was a $378 billion business; second-hand apparel checked in at $24 billion.
If we want to cut down on the fashion industry's pollution, we need to stop consuming so many clothes. And part of the solution is for the fashion industry to stop cycling through new color palettes as a way to cultivate consumers' desire. What if the Pantone Color Institute nixed its fashion report and instead suggested that consumers buy clothes in whatever their favorite colors are? And what if Pantone encouraged consumers to wear these outfits as long as possible before retiring them?
Pantone has made some effort to promote second-hand clothing.  "We know that sustainability is an absolute imperative, essential to our survival. Our most recent issue of [the seasonal trend book] VIEWPOINT COLOUR, PRELOVED, (introduced December 2019), is in fact dedicated to themes and solutions to curbing our excesses," Pressman says. "Printed on remnant paper stock, PRELOVED celebrates what we like to call 'color curators'; those fashion and footwear designers who are rethinking resources—reviving deadstock and remnant materials to remake their designs and create something unique, thereby encouraging our audience to also seek out pre-loved products."
Ultimately, killing off the seasonal color scheme doesn't mean living in a colorless world—it just means we, as consumers, don't feel oppressed by fashion cycles. Instead, we choose whatever colors make us happy.