On Friday, One Medical, a concierge primary care brand with better tech than the average private practice, went public, raising $245 million. The company has pitched itself as the future of modern medicine, but its model relies on keeping the existing broken healthcare system the same.
For its debut, One Medical priced at the low end of its range: $14 per share. On listing day, it quickly jumped up to around $20 per share, revealing excitement for the company. One Medical partners with 6,000 employers, accepts most health insurance, and serves nearly 400,000 patients in nine metropolitan areas with more growth ahead. Still, it has a history of losses that may continue. In 2018, the company had a net loss of $45.5 million, and in the first nine months of 2019, the company had a net loss of $34.2 million. One Medical has largely chalked these losses up to growing pains associated with scaling.
"It took us a few years to figure out the model," says CEO Amir Dan Rubin. "But now we have an approach that we think can scale properly."
The company launched in 2007 with the mission of becoming an updated version of traditional primary care—one that has better administrative technology, telemedicine visits, and the ability for patients to quickly communicate with a doctor. One Medical pays doctors a salary to remove incentives for doctors to churn through patients. However, the company still gets paid per patient visit, and revenues are driven by how many people its staff sees. It also relies on employer-funded health insurance for the majority of its revenue. For specialty care, One Medical refers out to hospital networks as any other primary doctor would. While One Medical has certainly updated its infrastructure, the rest of the model is very much built to work inside the existing healthcare framework.
Now we have an approach that we think can scale properly."
Amir Dan Rubin
This means that One Medical is placing a bet that in spite of all the fervor around changing the healthcare system as it is today, it will largely stay the same. The company's tidy foray into the public markets also indicates that investors are onboard with that vision—which makes sense, given that employer-funded health insurance companies appear too big to fail. Still, there has been wide acknowledgement among health professionals and patients that the healthcare system is broken and that has driven experimentation in the industry—innovation that could ultimately disrupt One Medical.
Several presidential candidates are pushing for a public insurance option. If Medicare, the nation's largest public health insurance program, is expanded to include a larger portion of the American public, some companies might stop paying for health insurance and instead encourage their employees to sign up with the government. As its filing with the SEC indicates, One Medical relies heavily on employer-funded insurance. If fewer employers are funding insurance, that ultimately means fewer potential customers for One Medical.
In addition to a potentially shifting regulatory landscape, employers are tinkering with other new models of care for employees that are more cost effective. After all, a 2019 survey revealed that the cost of an employer-funded family plan had exceeded $20,000. In recent years, Apple and Amazon have launched their own in-house health clinics and telemedicine ventures that cater to employees. Amazon is also participating in a consortium with JP Morgan and Berkshire Hathaway called Haven that hopes to reinvent healthcare by making it easier to access with a focus on less expensive prescription drugs.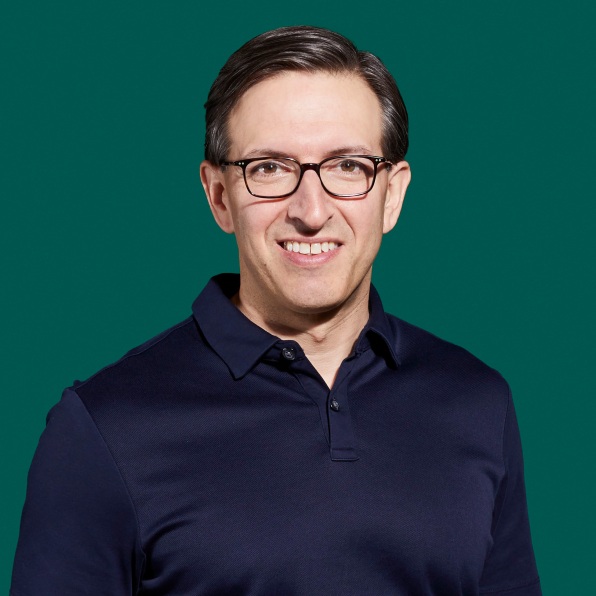 There is also a growing bevy of healthcare services that don't require health insurance at all. Americans, even those with insurance, are facing rising premiums and out-of-pocket costs as payers and employers look to shift some of the $3.5 trillion spent on healthcare every year onto patients. CVS, Walmart, and Walgreens are building out a healthcare system inside of their retail network that offers elements of primary care at much lower prices that can be paid for with health insurance or cash.
Rubin recognizes that there is a lot frustration with the current healthcare system. "We address that by having 24-7 digital health and inviting offices that look like living rooms, and we don't keep people waiting in them," he says.
"We don't have an ulterior motive," he adds. "We're not in another business—this is what we do," he says referring to the retail pharmacies, which get a significant chunk of their revenues from store merchandise.
In the event Medicare for All is enacted, or the industry shifts to a more value-based care model, Rubin says his company could fairly easily move to a system where an insurer—whether it's the government or a private company—pays a monthly fee per patient for ongoing health services. Of course, how much the government is willing to pay One Medical may cause problems for its bottom line.
Rubin says the company differs from others rethinking primary care because it focuses on the overall experience. One Medical has low or no wait times to see medical professionals. It also has invested in ancillary long-term care specialists like coaches, nutritionists, and women's health providers. He says giving doctors access to technology and paying them a salary has gone a long way to make primary care better for everyone, including employers that pay for health insurance.
Rubin emphasizes that One Medical saves businesses money. Per employer case studies, Rubin says, One Medical can take 8% off the cost of employee healthcare and reduce emergency room visits by 41%.
While it may be reducing some costs, good branding (and competitive doctor salaries) don't come cheap, as One Medical's losses perhaps indicate. The company is very invested in its brand, equipping its offices with chic mid-century furniture and giving it much more panache than the average doctors office. Even its list of recommended medical institutions for specialty care are prestigious names like Mount Sinai, Brigham and Women's Hospital, Massachusetts General Hospital, UCSF, and UCSD. It is possible that One Medical differentiates itself from traditional primary care more through marketing than anything else, an approach that may pay off as more independent primary care offices shrink.
But the healthcare industry is changing rapidly, and One Medical may get caught up playing by old rules in a new game.