Last week, Netflix premiered its new docuseries, Pandemic: How to Prevent an Outbreak—and the timing couldn't have been more prescient.
In late December, China alerted the World Health Organization to several cases of pneumonia in the city of Wuhan. After ruling out the SARS virus, it was determined on January 7 that the cause of the illnesses was a new coronavirus, which is in the same family as SARS.
By January 22, the day Pandemic debuted on Netflix, the death toll from the coronavirus outbreak had risen to 17 with more than 550 infections—and those numbers have been climbing ever since.
"It is uncanny and disturbing how the two have coincided, but it's an absolute coincidence," says Jeremiah Crowell, executive producer and showrunner of Pandemic, which is produced by Zero Point Zero (Broken, Anthony Bourdain: Parts Unknown). "But I think it does go to show how pertinent some of the subjects in the series are. There are real things out there that are unfolding."
To date, there have been more than 100 deaths and 4,515 confirmed cases of the novel coronavirus across 16 countries including China, Thailand, Japan, France, Canada, Germany, and the United States. The Chinese government is being criticized for its handling of the outbreak, with Wuhan's mayor offering to resign while pointing blame at Beijing officials whom he says he needed approval from before releasing sensitive information.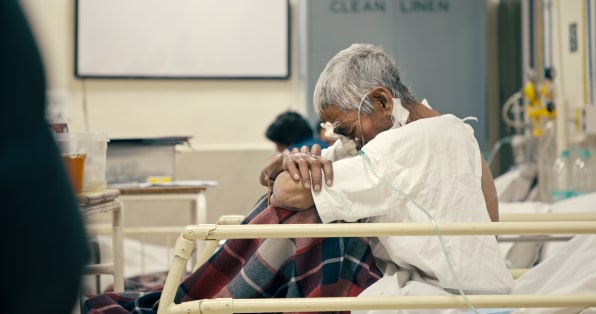 Adding to the confusion is the novelty of the virus itself, which has spurred a different kind of outbreak: misinformation. Google, Twitter, and Facebook are combating the spread of conspiracy theories and hoaxes across the internet and social media, including claims that the U.S. government created the virus.
"The one thing I feel good about is that this series exists to help inform people at a time when a lot of people are frightened and want more information," says Sheri Fink, executive producer of Pandemic and a New York Times correspondent.
Pandemic travels across India, Egypt, the Democratic Republic of Congo, the U.S., and beyond, contextualizing historical outbreaks such as the Spanish flu of 1918 with more recent pandemics including Ebola and the bird flu. Incorporated throughout the docuseries are the people on the front line working to keep outbreaks in check or even eradicate them altogether, such as the work coming from Distributed Bio, which is trying to create the world's first universal flu vaccine.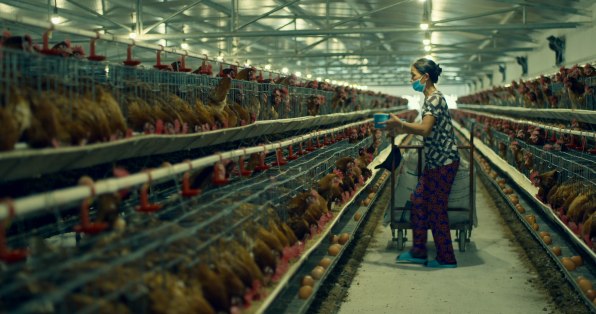 "This is truly one of humanity's existential threats—one that I, and most people that I speak to, don't know anything about," Crowell says. "What was exciting was that we were able to focus on the people who are taking great steps to make sure that this doesn't get out of hand in our future."
Even though the coronavirus isn't within the scope of what Pandemic covers, there are a lot of similarities in how people have responded to other outbreaks in the past that should serve as a necessary reminder of what to do, and more importantly, not do. One parallel Fink points out is the struggle of fear and trust between officials and the general public.
"When officials try to use certain measures to stop an outbreak like we see in China now with unusual and unprecedented measures to close off whole cities, it can have a paradoxical effect on trust," Fink says.
China has essentially quarantined major cities in the province of Hubei, including its capital, Wuhan; experts have questioned the effectiveness of this tactic to curb the outbreak and pointed out that it could possibly make it worse. One expert quoted in the Times called it a "public health experiment, the scale of which has not been done before."
So, as the subtitle for Pandemic alludes to, how exactly can an outbreak be prevented?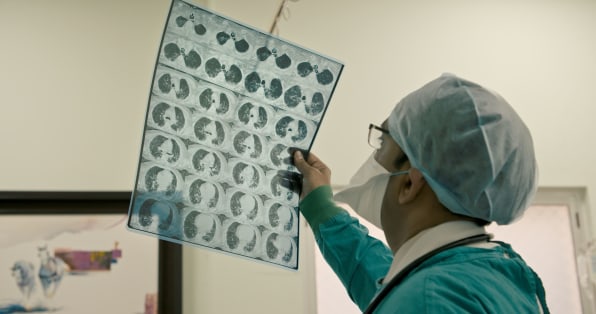 "It might be cliché, but the keys to our success are the three C's: communication, coordination, and collaboration," says Syra Madad, senior director of the Systemwide Special Pathogens program at NYC Health + Hospitals, who is featured in Pandemic. "These three C's need to happen at the local, regional, and international level. And when you're not able to even do one of those three C's, you'll see an unsuccessful event, if you will."
Crowell is hoping Pandemic's release will be able to cut through the confusion and worry to provide much-needed context on understanding not just the coronavirus, but future outbreaks as well.
"I think this could have been a scaremongering piece because this subject is so frightening at its very core," he says. "But we worked hard to make this series something that is informative and even optimistic, because of the work that gets highlighted in the series."