Nonbiodegradable plastic bags, already banned in Hawaii and California, do not disintegrate and are responsible for harming wildlife, polluting the oceans, and foiling recycling efforts. Here are six easy and stylish alternatives that can be reused on every shopping run.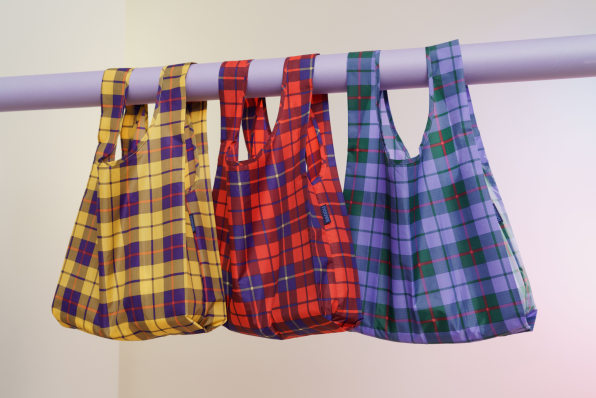 Baggu Bags
The design of these lightweight nylon bags is based on the plastic shopping bag. But Baggu bags are made to hold two to three times as much as a standard grocery bag and come in colorful patterns and designs. They can also be folded into a small pouch and easily stored inside a handbag or pocket.
From $12, baggu.com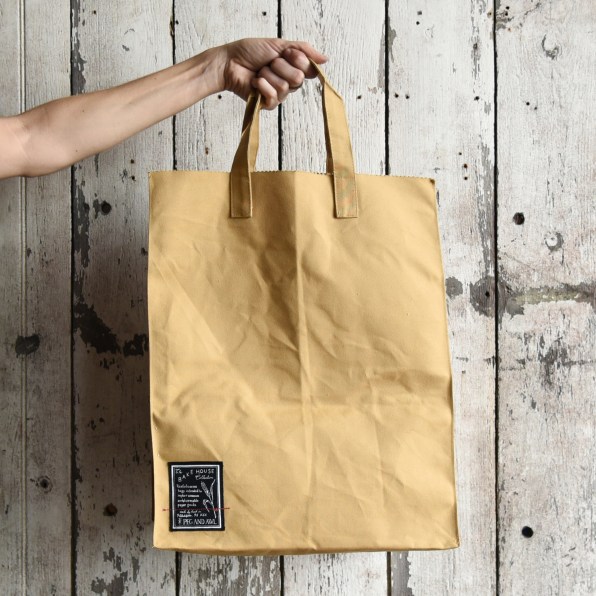 Bake House No. 7 Market
New York state is also imposing a 5-cent tax on paper bags in some counties. Replace them with a zero-waste cotton tote from Peg and Awl. The deep washable canvas bag is perfect for carrying groceries and comes in seven different sizes.
$38, pegandawlbuilt.com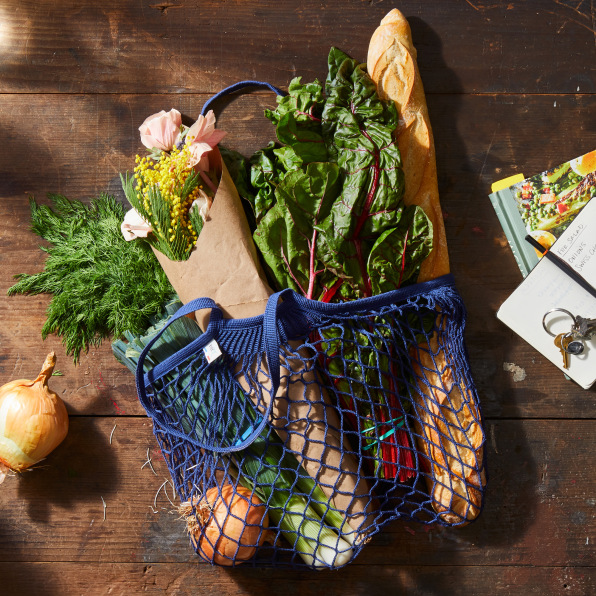 Filt French Market Tote Bag
For larger items, consider investing in a French market tote bag made from 100% cotton fisherman nets. Made in Normandy since the 1800s, the bags are ideal for carrying groceries, and can pack up into small spaces when they are not being used.
From $26, food52.com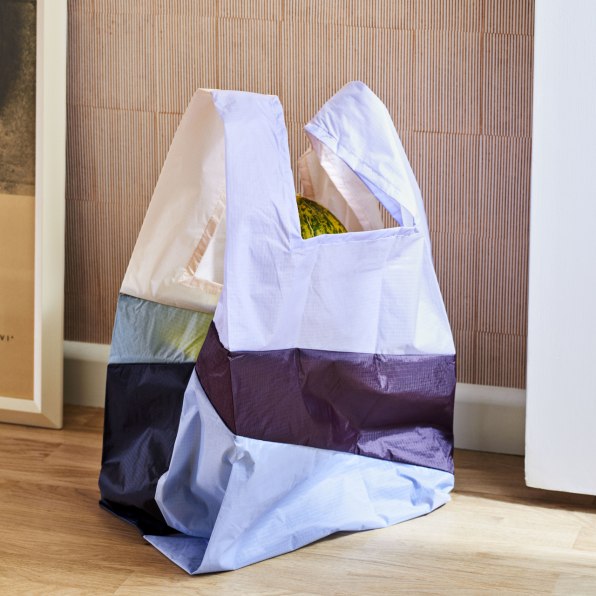 Hay Six-Color Bag
Similar in shape to the Baggu bag, this tote made by Susan Bijl and Bertjan Pot for Hay design comes in a colorful and elegant geometric six-color pattern to add a Scandinavian touch to your weekly grocery run.
$33.75, us.hay.com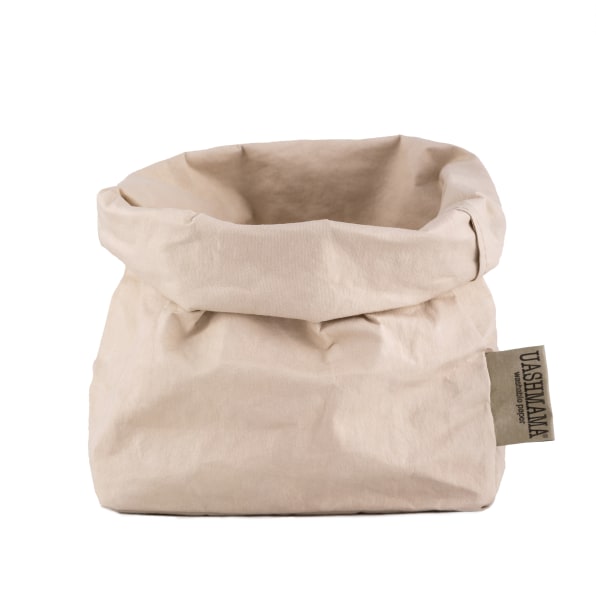 Uashmama Italian Washable Paper Bags
The height of these washable bags, which come in several sizes, can be rolled up or rolled down to fit the amount of things you need to carry. 
From $8,uashmama.com
Sir Madam Cotswold Linen Tote
Inspired by the English countryside, this bucket-shaped linen market bag is deceptively large, able to hold a big haul from the grocery store. The versatile bag's long straps make it easy to wear over your shoulder.