The minds behind The Hunger Games are catching fire from fans of the books upset that President Snow is going to be the subject of a prequel entitled The Ballad of Songbirds & Snakes, due in stores May 19. This all began last June, when Scholastic announced that Suzanne Collins had written a new novel set 64 years before the events of the Hunger Games trilogy. It sounded promising then, when details were sketchy. However, Entertainment Weekly released an excerpt on Tuesday that makes it clear that the book will be the origin story of the homicidal maniac and authoritarian founder of the death brawls.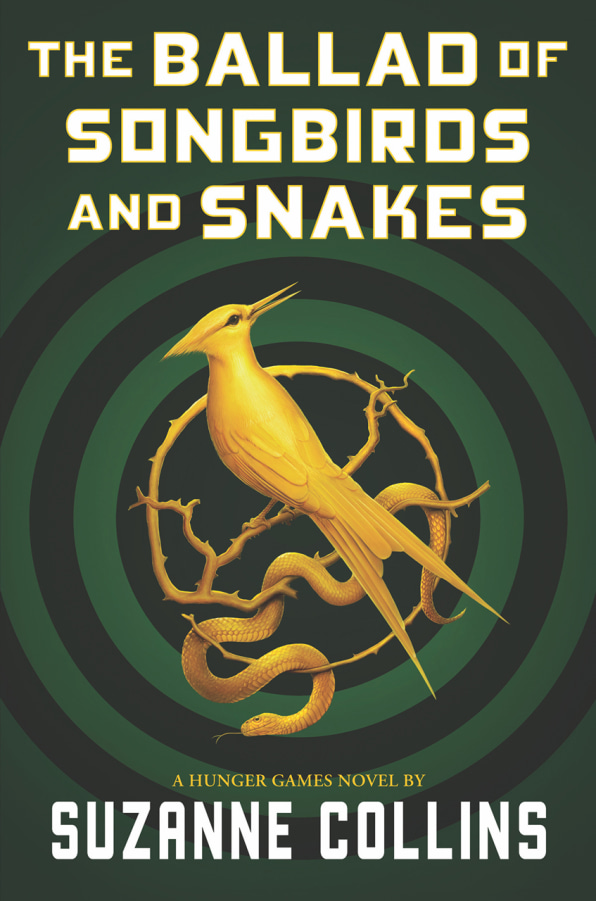 Young Snow is described as a "teen born into privilege but searching for something more, a far cry from the man we know he will become. Here he's friendly. He's charming. For now he's a hero." 
Villain origin stories can be complex and illuminating, like Maleficent or Aunt Lydia in The Testaments. But in this case, given the shadow cast by current politics, it might not be the ideal time to devote time to a fascist leader in the making. Snow may not have always been a psychopath, but fans were hoping that characters like Effie, Finnick, or Haymitch would have been at the top of the list for spinoffs. 
There is no pleasing everyone in the age of reboots, prequels, and origin stories ad nauseam, and The Hunger Games enthusiasts are voicing their frustration on Twitter, with many expressing anger worthy of Arthur's clenched fist meme. Here's a sampling of responses. 
Give me these characters instead  
oh to have a haymitch or effie prequel…the potential that would have https://t.co/Iog3YucBSY

— " (@11mayfield) January 22, 2020
johanna/finnick, pls https://t.co/TeSWQs6mrQ

— ????????????. (@vivapacino) January 22, 2020
Disappointing when she could have taken so many other paths, like exploring the dynamics of the districts after the capital's downfall, maybe focusing on one of families of the fallen tributes, preferably Rue's since she was clearly the next most significant in the original

— Warren2020 @ me (@LeMythLeLegend) January 22, 2020
Don't humanize genocidal tyrants
This fascination people have with giving white tyrannical leaders ,responsible for millions of deaths, a redemption arc or humanizing them is so weird and tone deaf considering the current state but thats yalls smol bean i guess.

— DAEKWON (@_KWONIIE) January 21, 2020
you mean …. to tell me …. I've waited years and preordered the hunger games sequel …. thinking it was abt mags … for it to be a president snow origin story … about a rich white boy becoming an authortarian who loves *checks notes* genocide? pic.twitter.com/JgAf9jJxkz

— Soraya Bouazzaoui (@warnersadam) January 21, 2020
those who keep going 'yOu dOnT evEN knOw iF iTS GOnA Be lIkE thAt' please go away & read the article/excerpt – if this is abt how he fell in love with some district 12 tribute who made him sympathise & then turn back to evil bc they died I'm gonna LAUGHhttps://t.co/485p1S1SVB

— Soraya Bouazzaoui (@warnersadam) January 21, 2020
I just don't need the origin story of a fascist white man who ran a pedophile ring and literally murdered children for sport.

Maybe someone else will enjoy it but now is not the time that I can read a hero to villain narrative. https://t.co/c5fvL34T7l

— blackness everdeen ???? (@traceyecorder) January 22, 2020
Suzanne Collins you hella wrong for what you did https://t.co/PQx04rYYlR

— abe's oddysee (@stubbornsticks) January 22, 2020
Calm down, and reserve judgement  
People are fuming because Suzanne Collins is writing a prequel to the Hunger Games, thinking that it's going to somehow fetishize the idea of a tyrannical child-murderer. I don't get it. People aren't born bad. It's a prequel. It's not a redemption arc. It happened in the past. https://t.co/PwusLQCV21

— ???????????????????????????????????????????????????????? (@Michaelmcchill) January 22, 2020
it's not that deep.. seriously internet culture's become trash. If a character is not 100% good and pure then their author must be a tyrant for creating them. same with severus snape. People rant nonstop about him but he is just the character he has to be, nothing wrong with that

— Shantae | GO READ The Tale of Shim Chong! (@AdamantWench) January 21, 2020
How about we just read the book upon release before judging without having almost zero knowledge about it?

Nah. That'd be too logical, right?! LOL pic.twitter.com/FZMGU9eza2

— NTNBC (@NTNBC) January 21, 2020