You're a CEO. You have the exciting chance to present onstage at a marquee climate action event. The catch is, you only can if your company is willing to make a big, bold climate commitment.
What would that commitment need to look like? How could you know whether what you're doing is not, in fact, big and bold but greenwashing business as usual? It's difficult, but with the growing recognition of the urgency for climate action (including the burning of the Amazon, and now the burning of Australia), and the plethora of commitments that we all see, it's more important than ever to be able to tell the difference—not only for business leaders looking to lead, but anyone who works for and buys from businesses, and anyone who is or should be climate conscious. Basically, it's important to everyone.
We can no longer collectively afford to be carbon illiterate, and being able to understand meaningful commitments when we see them might just help set us on the path toward achieving the emission reductions necessary to manage climate change.
While not exhaustive, here are four overarching themes for making a meaningful climate commitment that all of us should consider:
Meaningful commitments go "deep"
According to the GHG Protocol, which represents the world's most established greenhouse gas (GHG) accounting standards, "the majority of total corporate emissions come from Scope 3 sources," that is, emissions that are indirectly a result of a company's activities, including the emissions from their supply chain and the use of their products or services. Scope 3 is, as you may expect, more complicated than Scope 1 and 2 emissions, which are the terms for direct emissions that a company produces and the energy that they purchase. Scope 3 emissions are the proverbial icebergs (that are melting), hidden underneath the surface. Real commitments go there, recognizing that is where real impact and opportunity exist.
One of the beautiful, and challenging, things about Scope 3 emissions are that, because they are not directly in the control of the company, and they therefore "overlap" with the emissions of other companies and individuals, they require collaboration and collective action, which is what the world desperately needs. And when going this deep, it requires radical thinking about a company's business model itself in order to make meaningful progress.
They're specific
A vague commitment isn't really much of a commitment at all. It creates its own loopholes, and demonstrates that not much thought has been put into it in the first place. For that reason, a meaningful commitment comes ready-made with details, like the time period it will be achieved, who developed and is accountable to it (bonus points for executive or board involvement), actions taken to get there, and incremental milestones and progress reports along the way.
Another thing to look for is references. Climate change is technical, but there are experts out there highlighting the science, the urgency, and the pathways for businesses to take action including: the GHG Protocol, the Science Based Targets Initiative, Business Ambition for 1.5 Degrees, and Net Zero 2030 (by the community of Certified B Corporations), among others.
They acknowledge ongoing need for improvement
Even leading companies like Patagonia and Allbirds recognize that meaningful commitments aren't necessarily the last commitments that need to be made—both have made bold commitments and taken significant actions to reduce their carbon footprint, while still acknowledging that more needs to be done. Ultimately, commitments should include all Scope 3 emissions, absolute reductions to zero emissions without the need for offsets, and even "net negative" emissions through actions that actively remove carbon from the environment rather than adding to it. All of those things are nearly impossible for most, if not all, businesses—at least for now.
But the key to meaningful commitments is that they begin with the bold actions and commitments now, acknowledge their limitations, and strive for continuous improvement over time.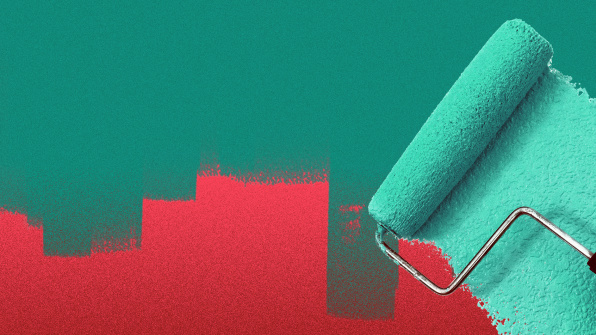 They don't take carbon reductions in a vacuum
Climate change, and climate action, is intersectional and multifaceted. That means it's necessary to think beyond committing to carbon reductions and recognize the issue within a broader context. Despite my own carbon reductions, am I acting against or am I a part of associations who are acting against (and thus financially supporting) legislation that will help us address climate change issues? What are the very real effects that climate change is already having on our planet and society right now? What are the very real effects that actions to address the climate emergency themselves will have on our planet and society, like displaced jobs and communities?
As said in this somewhat pessimistic yet insightful (and as a result, much criticized) New Yorker piece by Jonathan Franzen, "any movement toward a more just and civil society can now be considered a meaningful climate action." Similarly, just because a company is "good" on climate, that doesn't necessarily mean they are "good" on the whole. What other actions are the company taking to promote a more inclusive, just, sustainable, and regenerative world? And what about actions it's taking to prevent it? Is the company diverse? Does it pay a living wage? Is it addressing forced labor, biodiversity, water scarcity, the refugee crisis, etc.?
Without a holistic view, and an overarching commitment to address the needs of all stakeholders, then singular commitments are like a game of whack-a-mole, where addressing one issue necessarily means letting other ones go. And that means that someone always ends up getting smacked.
---
Dan Osusky is the director of standards at B Lab, a global nonprofit that serves people using business as a force for good. At COP 25 in December, B Lab and 500+ certified B Corporations announced a commitment to become Net Zero by 2030. To learn more, and to join the commitment as a business yourself, visit the B Corp Climate Collective website.