Going into my meeting with Meg Whitman and Jeffrey Katzenberg, the respective CEO and founder-chairman of the streaming service Quibi, I was an avowed Quibi skeptic.
In a subscription video landscape already dominated by Netflix and increasingly crowded with newcomers like Disney+, Apple TV+, and HBO Max, the idea of a paid service that only streams short videos to your phone seems kind of preposterous. Quibi's high-profile founders and the amount of money flowing in—$1 billion raised initially, and now $400 million more—only adds to the air of hubris around the project.
By the time I'd finished talking with Whitman and Katzenberg—along with separate sessions with Quibi's tech and product heads and some of its creative talent, whom I spoke to at this year's Consumer Electronics Show—well, I was still skeptical. Subscription streaming is a tough business, and stealing mobile users' attention away from free sources like Instagram and TikTok won't be easy.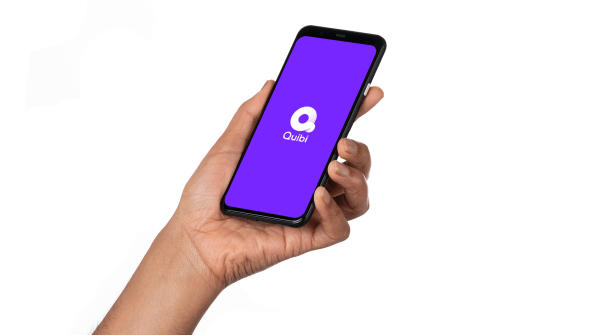 I do understand, however, the appeal of Quibi's short-form videos as an alternative to Netflix's high-commitment serials, and why some directors, producers, and actors are praising it as a potential revolution. And I'm at least a little bit excited to watch some of Quibi's short-form videos, which are designed to fit into the shorter chunks of time that I might have otherwise spent scrolling on social media.
What is Quibi, anyway?
Quibi (pronounced kwih-bee) is a streaming video service that will cost $5 per month with ads or $8 per month without ads when it arrives on April 6. (T-Mobile is a big partner and will bundle the service with its wireless plans.) It rejects the typical half-hour or one-hour TV format in favor of videos that are a maximum 10 minutes per episode, and at launch, those videos will stream exclusively on smartphones. Whitman mentioned the possibility of letting users cast videos to their televisions in the future, but mobile is clearly the focus.
As for the content, Quibi is promising a lot of it. The plan in year one is to release 175 original shows (spread across 8,500 individual videos), with three hours of programming coming out every day. Quibi has big names on board as well, including Steven Spielberg, Guillermo del Toro, Catherine Hardwick, Chrissy Tiegen, and Bill Murray. Some of the content even seems aimed directly at nostalgic 30-somethings like me, with an adult-themed remake of Legends of the Hidden Temple and reboots of MTV's Singled Out and Punk'd.
Today, Quibi is announcing that these videos will all be in a new kind of format called "Turnstyle," which will enable users to shift between portrait and landscape modes to get a different perspective.
In most cases, that just means you'll be able to hold your phone upright and not have to stare at a tiny video, but some creators are getting more experimental with the format. For instance, Zack Wechter, the director who last year shot a 17-minute film entirely through the perspective of a smartphone, is creating a series that uses traditional shots in landscape mode and the smartphone perspective in portrait mode.
Anyway, the idea with Quibi is not to spend two hours on your couch at night binge-watching 10-minute videos, but to fill the little gaps during the day in which you might otherwise scroll through social media.
"It's largely on-the-go viewing, from 7 in the morning to 7 at night," Whitman says.
The case for Quibi
The most compelling argument I heard for Quibi came not from Whitman and Katzenberg, but from Adam Fenton, the PR rep who set me up to interview them.
Before the meeting, Fenton opined on the laborious nature of watching today's scripted original series, whose hour-long episodes and multiseason story arcs each require a major commitment to digest in full. As someone who opted out of the entire Game of Thrones phenomenon after arriving late, trying a few episodes, and staring helplessly at the 40-plus hours of catch-up in front of me, I'm sympathetic to this argument.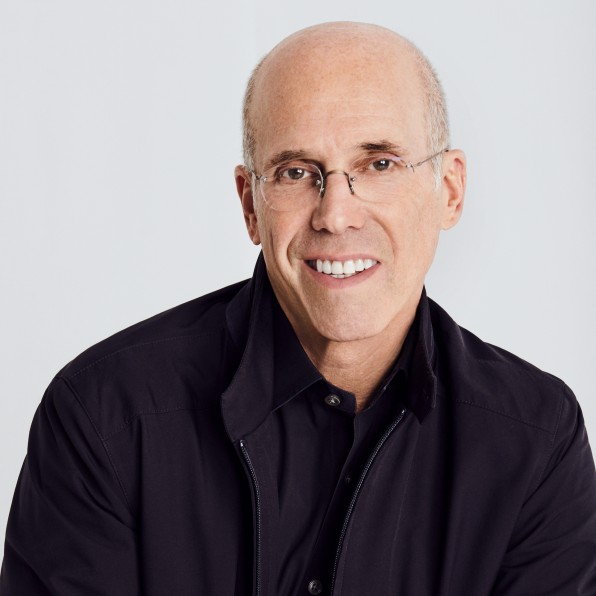 I also like the idea, at least in theory, of finding more substantial ways to fill idle time than endlessly refreshing social media. That argument came courtesy of Tye Sheridan, one of the actors starring in Wechter's Wireless series on Quibi.
"Most of us spend a lot of hours watching . . . maybe not the deepest videos that we could find," he says. "With Quibi, they really seem focused on giving people something that is meaningful and that doesn't lack quality."
And while it's hard to separate PR from genuine enthusiasm in a press junket, I do sense that some creators are energized by Quibi's constraints. The director Catherine Hardwicke says that after watching the edits for her show Don't Look Deeper through a smartphone, she completely rearranged the series' episodes, having realized that having a big screen up close lets people take in information faster. Wechter developed a tri-camera rig specifically for shooting Quibi videos. Stephen Spielberg is developing a horror series that viewers can only watch after dark.
"The idea of doing high-quality, short episodes, full stories on the phone, it's pretty exciting," says the director and producer Antoine Fuqua. "It's new."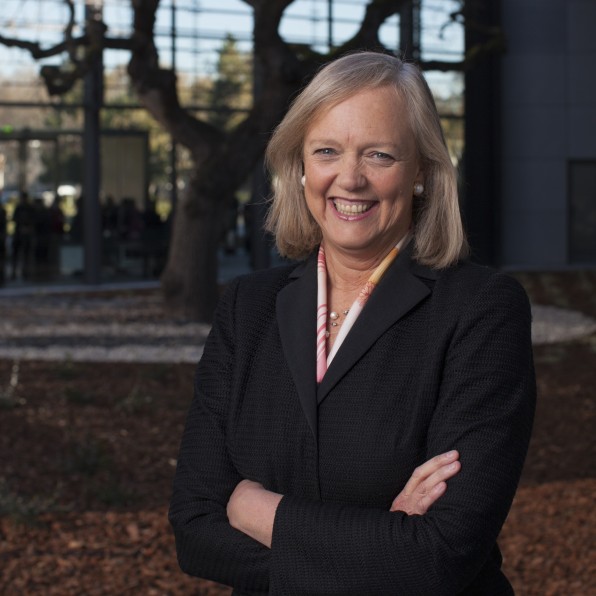 Fuqua, whose series #FreeRayshawn will appear on Quibi this year, might be the most bullish Quibi booster aside from Whitman and Katzenberg. He sees the service as heralding a major shift for video, similar to how channels like MTV transformed television in the cable era.
"What it feels like is you're watching history happen, and you're a part of it," he says. "If you're not keeping up with it, you're just going to get left behind. You're just a dinosaur."
It's easy to get excited after hearing things like that. But even if Quibi has great content that's unique from other streaming services, there's no guarantee people will pay attention. Will a 10-minute video from an acclaimed director with high production value have the same addictive allure of, say, the endless drip of comedy and cringe on a service like TikTok? Will people want to pay for something just because it's more "meaningful" than what they can already get for free? Those questions are what keep me from fully buying into the Quibi hype.
We'll find out how all this plays out in a few months, but for now, Katzenberg says he feels more confident than ever, having seen a continued rise in video viewing on mobile and increasing comfort with paying for more subscription services.
"Every trend in terms of what we set out to do has emboldened us, encouraged us, made us feel more confident about what we're doing," he says.