Let's get real for a minute here: Getting organized is about as exciting as a root canal. But once you've done it, it's so, so good. Imagine living in a clean house where everything has a place and your entire household knows what's happening today.
It's easier than you think! Here are five easy-to-use apps and services to get you there.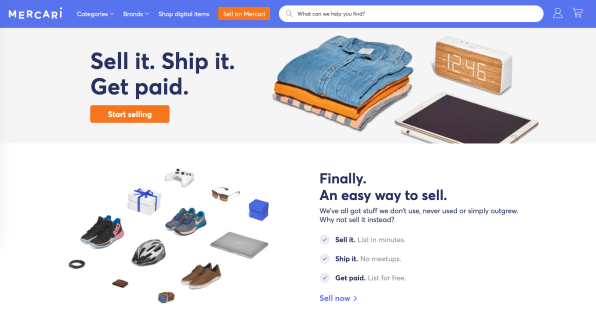 1. Turn clutter into cash
Exorcise your inner hoarder with a long overdue purge . . . and make some money while you're at it. Mercari (Android,iOS) is about as easy as it gets when it comes to selling just about anything you're looking to get rid of. Create a quick listing, snap a few photos, set your price, and once your item sells, Mercari can email you a printable shipping label or you can bring your item into your local UPS store where they'll package it and ship it out for you. The app itself is free, while the company takes a 10% cut only if your item sells.
2. Make some time for yourself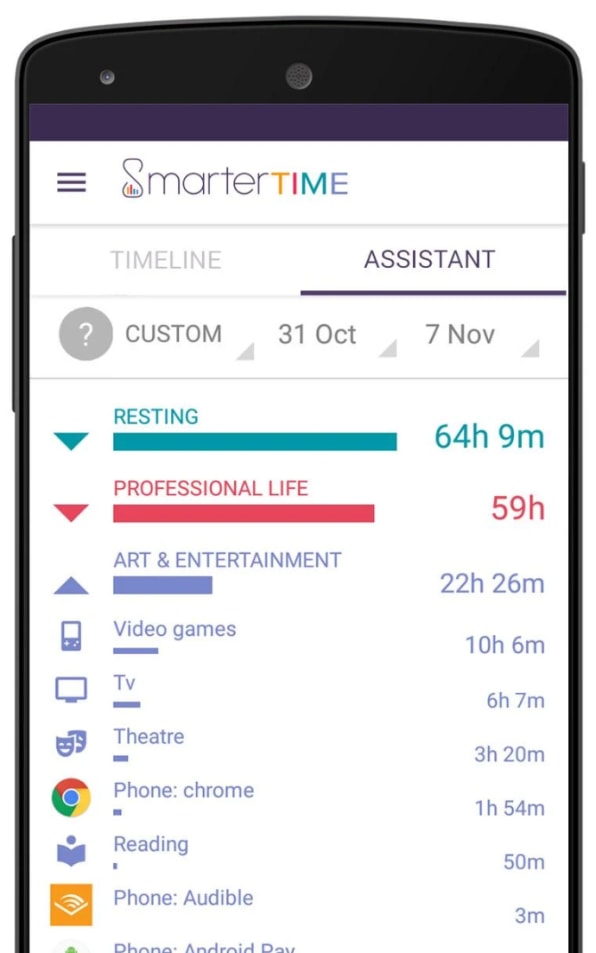 It's hard to get organized when there never seem to be enough hours in the day, but by figuring out where all your time is going, you might be able to claw some of it back. That's the idea behind Smarter Time (multiple platforms), which tracks the activity on your computer and uses your phone's location, input, and various sensors to intelligently figure out what you're doing all day. It then uses that data—which is privately stored directly on your phone—to create a timeline of your activities, help you reach goals, and track your time better.
The free version provides a pretty robust set of features, while the $5-a-month Plus version sports more detailed tracking and data backup options. There's currently an Android version available, with an iOS version in beta that you can request to join by visiting the Downloads area of the site with your iPhone.
3. Get your family on the same page
Getting yourself organized is one thing; getting the rest of your family on board is another. The Cozi (Android, OS, Web) app does an admirable job of syncing your clan's collective calendars, various lists, and more so that everyone has one source of truth when it comes to figuring out what's going on. Agendas can be sent out via email either daily or weekly, and there's a built-in journal function you can use to capture memorable moments for safekeeping. The free, ad-supported version includes plenty of functionality; a $30-per-year Gold version adds a shared address book, birthday tracker, enhanced reminders, and other goodies.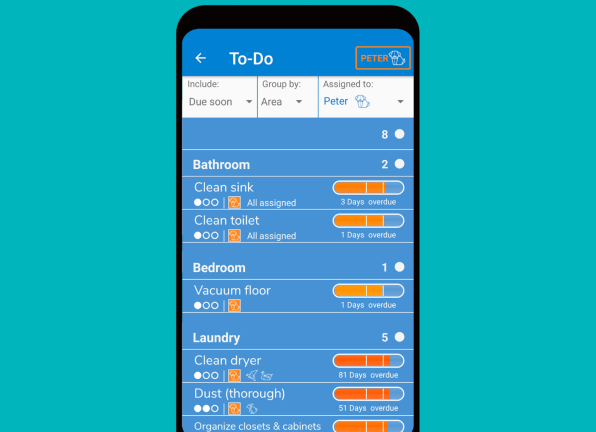 4. Keep it clean
Instead of punishing yourself with massive cleaning sprees, why not get a good system in place so you can chip away at the job? Tody (Android, iOS) aims to help you do just that by creating customized cleaning schedules for each room in your house. By positioning itself as a smart assistant, Tody promises that you'll actually clean less often by focusing on cleanliness indicators for various items that need attention: the longer you let that toilet go, the dirtier it'll get. By categorizing each item or trouble area in each room, you'll then get a good overview of the rooms in your house that need attention first. And just to gamify things a bit, tasks can be assigned to family members, who can then claim credit for their chores once completed. The app is free for most functionality, with a $7 per device, per year version available that supports syncing between multiple devices.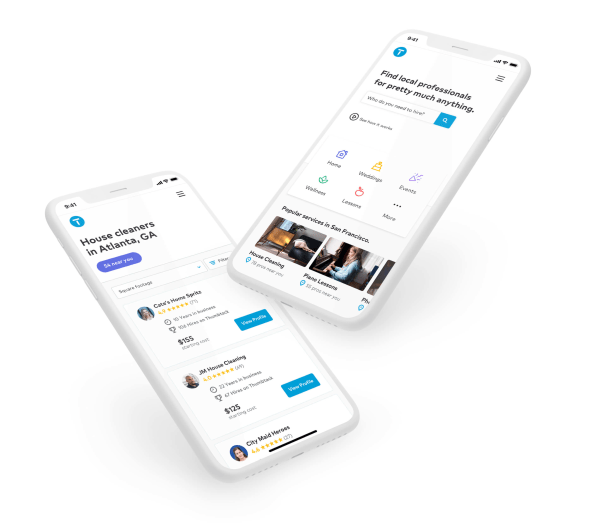 5. Hire a pro
When all is said and done, sometimes you're just in over your head. Maybe you need some built-in storage but you've never lifted a hammer in your life. Maybe you need an organization coach to light a fire under you. Maybe you need your house professionally cleaned because you've let it go too long. Fire up Thumbtack (Android, iOS, Web), type in your location, enter a little info about your project, and you'll get a list of nearby providers and their average rates. You can then message them directly, see which days would work for them to come to your house, or request that they contact you directly. And if a specific provider isn't available on the days you need, other providers can contact you and bid on the project instead. Providers are rated by past clients and can take background checks to add an extra layer of reassurance.