Whether you want to work out more to lower your blood pressure, get more energized, or boost your strength this year, getting more fit is a worthy new year's (or new decade's) resolution. And that's why the gym is absolutely packed in January. But according to U.S. News Health, what starts as a well-intentioned motivation to get healthier probably isn't all that it's cracked up to be. And that's because approximately 80 percent of New Year's resolutions crash and burn by the second week of February. But science has found that setting smaller, more attainable fitness goals makes the difference—and helps you stick to them. So shift your perspective and focus on getting some movement in every day, challenging yourself, and setting habits. Before you know it, you'll be far beyond the goals you set in December. These 9 products will help get you there, little by little.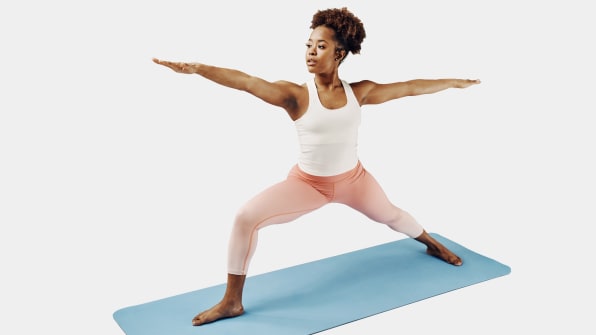 Classpass Membership
Nothing has allowed me to be more accountable to working out (and trying new types of movement) than Classpass. With a variable schedule and lots of travel on my calendar, the ability to find all kinds of classes (yoga, HIIT, boxing, spin, even underwater spin) near me—no matter what city I'm in—has allowed me to be consistent (and stay engaged with new workouts) more than any gym membership ever has. (First month free, then starting at $9/month)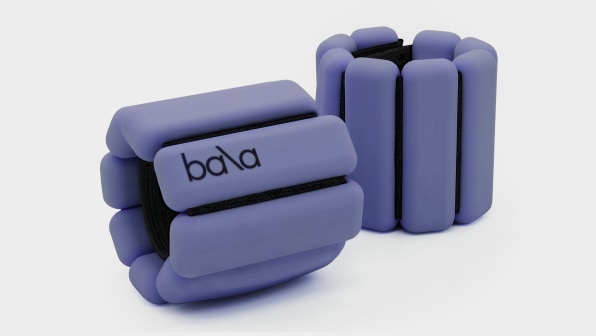 Bala Bangles
To continue to see changes and improved fitness a few weeks or months after starting, you've got to up the ante. This small set of 1/2-pound ankle and wrist weights will prove how big of a difference a little resistance can make. Wear them while doing jumping jacks, shoulder taps, leg raises, or any of your other favorite exercises and see for yourself. ($55)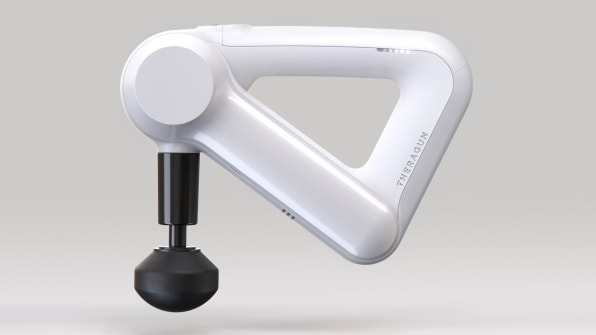 Theragun
Getting stronger and fitter requires consistency, but it's awfully hard to get your workout in when it feels like your muscles are made of lead. Introducing Theragun, a therapy device that you can use at home (no physical therapy or massage appointment necessary) to alleviate muscle soreness, tightness, cramps, and knots, accelerate recovery, reduce pain, and get back to your regularly scheduled workout sooner rather than later. ($399)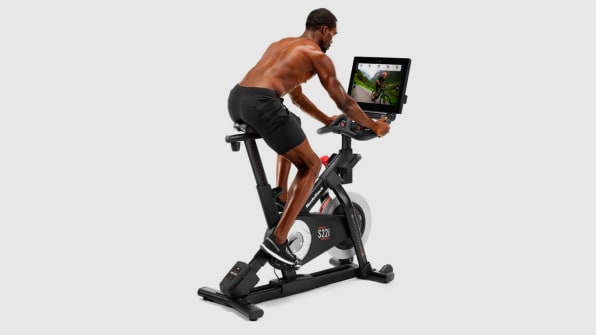 Nordic Track S22i Studio Cycle
We don't need to make a joke about dystopian spin bikes and the biggest marketing fail of 2019. It's a new year, and you deserve a new addition—a smart bike that hosts thousands of instructor-led workouts tailored to you—to your home gym (but only if you want it, of course). ($2,000)
Hoka One One Carbon X
As a runner, I'm always looking for a shoe that makes logging the miles feel as good while I'm running as it does when I'm done. And I found the holy grail in the Hoka One One Carbon X. The carbon fiber plate and aggressively rockered sole make for the most responsive shoe, the best step return, and the fastest 5K I've had to date. ($180, men's available here)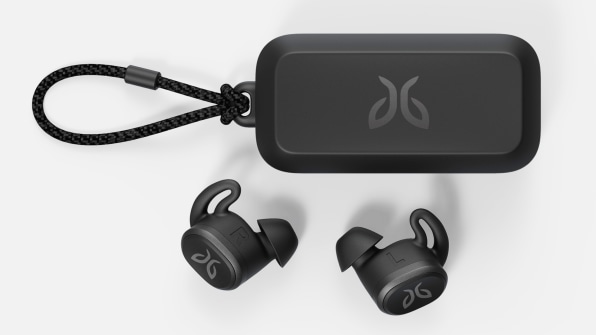 Jaybird Vista Ear Buds
According to the National Center for Health Research, music can help improve the quality of your workout by increasing your stamina and putting you in a better mood. All the more reason to invest in rugged, sweat-proof wireless earbuds that have the battery power to make it through two weeks' worth of workouts before needing a new charge. ($160)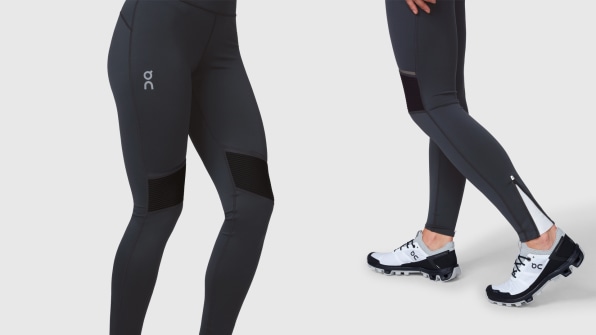 On Running Long Tights
Ever feel more motivated to workout once you get your spandex on and tie up the laces on your trainers? It's not just a placebo. A study published in the Journal of Experimental Social Psychology suggests that clothing influences behavior and attitudes because it carries a symbolic meaning. So treat yourself and invest in a new pair of technical leggings. ($120, men's available here)
Wandrd PRVKE Pack
When your day requires multiple commutes and hours spent in an office, you want to make getting to the gym as easy as possible. For some, that means packing for your pre-, post-, or mid-workday trip to the gym before you leave the house in the morning—which can be a workout all on its own. The Wandrd PRVKE backpack makes it easy to pack gym clothes, extra shoes, snacks, your laptop, and everything you'll need on your busiest days, without looking like a bag lady, thanks to it's innovative, compartmentalized design (that was originally created to help traveling photographers carry all of their gear). It's water-proof and has a roll-top construction, so it's as versatile as your to-do list. ($184)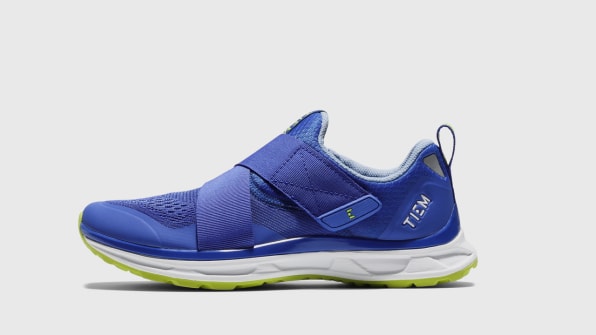 Tiem Slipstream Cycle Sneaker
The first time I saw my spin instructor wearing these cycle sneakers at the front of class, I couldn't believe there were clip-in shoes that could look so sporty and chic. But alas, here they are. These shoes slip on easily and are made of comfy, breathable mesh so you can pedal without worry of blisters or hot spots. ($130)
Looking for more FC recommendations? Check out our other handpicked suggestions.
Fast Company may receive revenue for some links to products on our site.