Enough is enough is enough. If you're anything like me, you're sick of hearing about Facebook's mistreatment of your data and our democracy, and you don't want to use the social network's services anymore. But that's harder said than done. Ditching Facebook doesn't just mean cutting that site and its myriad services, including Messenger, Groups, Events, and Marketplace, out of your life. It also means finding alternatives to Instagram and WhatsApp, as well as preventing Facebook from following you everywhere around the web through its omnipresent network of "like" buttons and logins that track you as you surf.
But after a decade of social media dominating the way that many of us spend time online, 2020 is the perfect time for rethinking your relationship with the big kahuna. As other writers at Fast Company have suggested, it's not always practical to ditch Facebook completely. Instead, you can be more thoughtful about the way you use it and lock down your privacy settings. However, if you're looking to cut down your dependence on the company's tentacle-like reach, here are 22 alternatives that can help.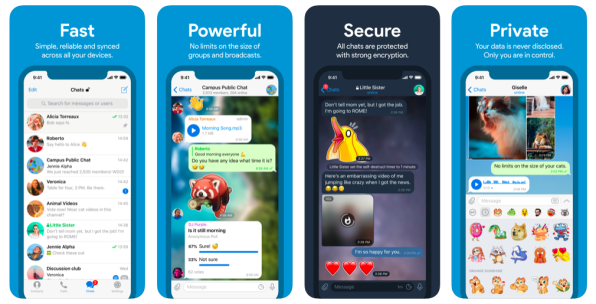 WhatsApp and Facebook Messenger
While it's hard to beat the immense reach of either of Facebook's messaging apps, some suggest turning to Telegram. There are other encrypted apps that can help you ditch WhatsApp or Messenger, such as Signal, Viber, or Wickr, but Telegram has an easy-to-use interface with some great features, including "secret chat," which encrypts messages and sets them to self-destruct, larger public channels for broadcasting to bigger audiences, and a way to find people on the app via a username (which protects people's phone numbers). Plus, it's already big in Asia, where Hong Kong protesters have used it to organize pro-democracy demonstrations and rallies.
Facebook Newsfeed
You definitely should not be getting your news from Facebook, where the algorithms are designed to show you exactly what is going to prod you into spending more and more time on the site. But there are tons of other ways to get aggregated news, including Nuzzel, which sends you a list of stories that people in your Twitter network are talking about, Pocket, which doubles as a bookmarking tool and is owned by the nonprofit Mozilla Foundation, and Flipboard, which surfaces stories using a mix of human and algorithmic curation. Or, just use Twitter. That's where most journalists are sharing the news of the day as it breaks.

Facebook Groups
You may not have heard of MeWe, but it provides a similar experience to Facebook without ads, algorithms, or data collection. And that extends to groups, which has become one of the core parts of Facebook. MeWe has a host of interest-focused groups that you can join. But you might also get a similar experience on Reddit, which has long been the most prominent host of the biggest message boards on the internet.
If you're really ambitious, why not just start your own private social network? That's what one coder did for his friends. He maintains it himself, and it acts like one big group, where everyone behaves according to a set of agreed-upon rules.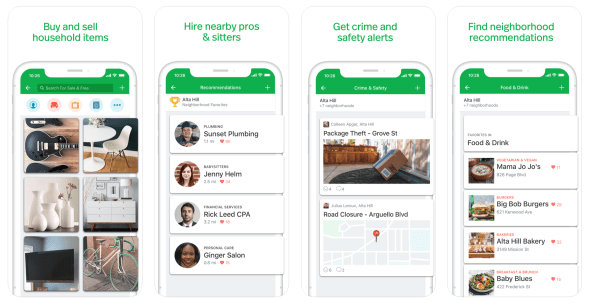 Facebook Marketplace
Facebook's tool to help you sell and buy stuff locally is one of its best recent additions, in part because you get a sense of the identity of the person you're buying from, which eliminates some of the creep factor. But there's always Craigslist, and for a hyperlocal marketplace, you can always join your neighborhood's Nextdoor, where you can share any odds and ends you want to sell or keep a lookout for that digital keyboard you've been wanting to buy secondhand.
Facebook Events
Perhaps the biggest reason I'm still on Facebook is that I don't want to miss out on event invites. However, as more people move away from the social platform, the number of alternatives for sending and receiving casual event invites has exploded. Beyond just old-fashioned email, I personally can recommend Paperless Post's service Flyer. While normally you have to pay to send out Paperless Post invites, Flyer is free and much more casual. There's a host of different themes you can use to design an invite, and then you just email or text out the link to your friends, who can RSVP. Others also recommend Doodle.com and Stuff.li, both of which offer seamless event invites.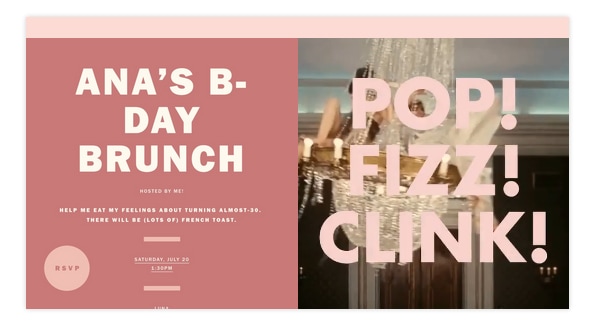 You can also keep track of Facebook event invites without ever logging in, by exporting events and syncing them to a calendar. Of course, this means you'd have to keep your Facebook account active, but it might be a good middle ground if you don't ever want to set eyes on the site again.
Instagram
This is a tough one. For Instagram Stories, there's always Snapchat—which Instagram copied. One alternative is a site called PixelFed, which is a decentralized photo-sharing site. That might work if you like to just share your photography and aren't trying to show off your latest vacation. You might also try out Vero, a social networking site designed for you to share all kinds of recommendations and pictures with friends.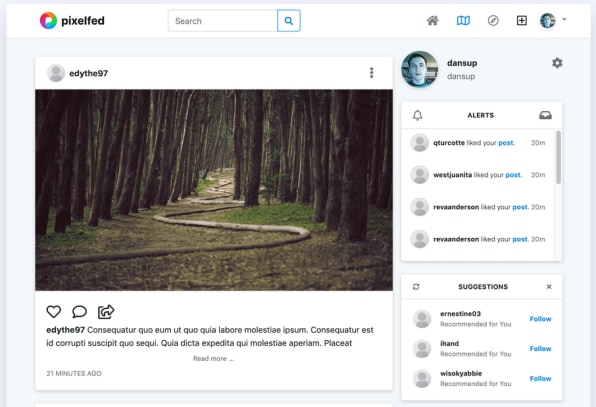 But chances are most of your friends aren't on Vero or PixelFed, unless they care as much about ditching Facebook as you do. Instead, go old-school: Rather than sharing heavily curated photos on Instagram, why not just send them directly to family and friends via group message? Both Google Photos and Apple Photos have handy tools for this that make it easy to share in just a few taps.

Facebook tracking you around the web
Even if you don't touch any Facebook services, the company probably still has a profile of who you are, due to an extensive network of Facebook logins on third-party sites and the presence of Facebook "like" buttons all over the internet. To prevent your web surfing habits from getting back to Facebook, download Firefox's Facebook Container, a browser extension that cordons off your activity on Facebook from your activity elsewhere on the web. When you're surfing, the extension will show a little fence icon next to any Facebook trackers to let you know it's effectively blocked them.