At Fast Company, 31 out of 52 staffers on the editorial masthead are women—and we're pretty proud of that. When it comes to selecting beauty products, our criteria for what's good may be a little different from that of a fashion or lifestyle magazine: We look for products that are long-lasting and high-quality, and that offer simple solutions that we can depend on while writing, editing, photographing, designing, and producing our stories. So when we asked our colleagues for their holy grail beauty secrets, they had lots of opinions about price points, ingredients, and even packaging. From lipsticks that last the entire workday to the perfect "no-makeup" mascara, these are Fast Company staffers' ultimate beauty picks.
Glossier Lash Slick
Glossier has built an empire around beauty products that enhance features while looking natural. That's why it showed up in several editors' top beauty picks. "If I'm leaving the house with only one makeup product on, it's Glossier Lash Slick mascara," says associate editor Lara Sorokanich. It lengthens and thickens lashes in a way that's "noticeable to me but doesn't look fake, even worn alone." Other editors recommended Boy Brow eyebrow pomade ($16) and Cloud Paint cream blush ($18). (Mascara, $16)
Nars Powermatte Lip Pigment
NARS Powermatte lip pigments never feel cakey, don't dry out, and stay on all day. They come in a huge number of shades, from deep purples to rosy pinks to bright reds, and even matte black. Associate editor Lilly Smith's go-to is Light My Fire, a bright orange-red. ($26)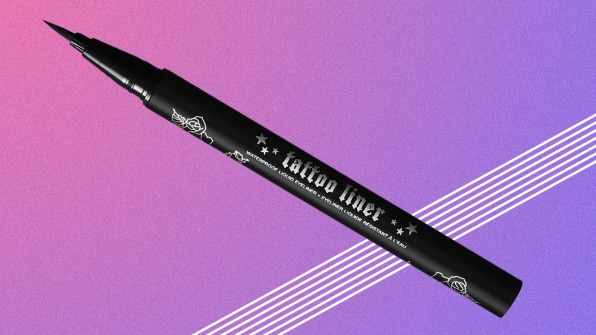 Kat Von D Beauty Tattoo Liner
Kat Von D's long-lasting, vegan, and cruelty-free liquid liner got shout-outs from several editors on our team, but we thought this endorsement from senior writer Ainsley Harris summed our feelings up: "Kat Von D liners are the only liners worth buying." ($20)
Coty Airspun Setting Powder
Want your makeup to last all day? Photo assistant Daisy Korpics swears by Coty Airspun's setting powder. It's affordable, translucent, and will lock in any liquid or cream makeup you dust it over. "It's a staple for drag queens, stage performers, and my everyday makeup," she says. ($6)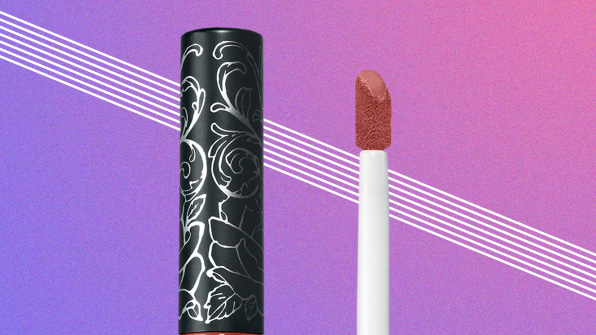 Kat Von D Beauty Everlasting Liquid Lipstick
Available in 42 different shades, this high-pigment creamy matte lipstick feels more like a luscious, saturated stain 4 hours into wearing than it does a traditional lipstick. It's a go-to favorite of FC managing editor April Mokwa. ($20)
Milani Rose Powder Blush
This blush from Milani is just $10, but it wears better than even expensive alternatives. According to associate editor Lara Sorokanich it "goes on smoothly with no patching, lasts all day, and is just the perfect amount of pigmented." Try a pink shade for a traditional flush, or the coral for a brighter look. "One touchup swipe makes me look alive again during the 3 p.m. mid-workday slump." ($10)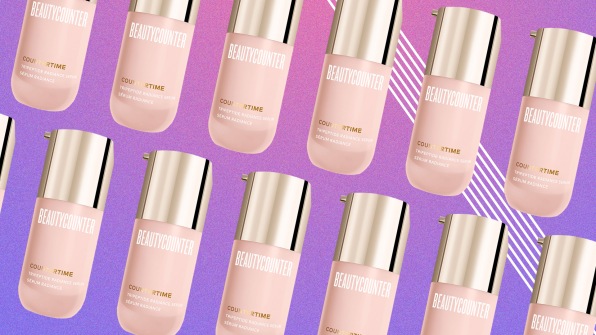 Countertime Tripeptide Radiance Serum
This best-seller from Beauty Counter (the clean cosmetics company famous for campaigning against dangerous chemicals) is full of amino acids, peptides, and bakuchiol, which has been shown to provide skin-care results that are comparable to the retinol without any of that ingredient's potentially toxic baggage, says senior editor Amy Farley. The result is a formula clinically proven to reduce signs of aging and to prevent further damage.
Versed Press Restart Gentle Retinol Serum
FC editors are obsessed with Versed's mix-and-match approach to skincare, which launched in Target earlier this year. Its vitamin C powder, for example, can be mixed into BB creams, moisturizers, foundations, or whatever products you use on the daily to turn them into luminous, anti-aging formulas. Managing editor April Mokwa is all in on the line: "I can't wait to get my hands on this retinol serum." Bonus: Everything in the line is under $25. ($22)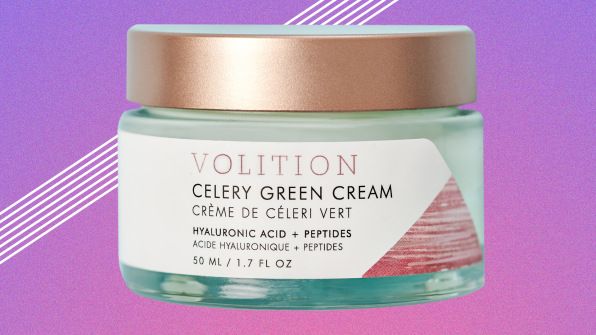 Volition Celery Green Cream
Volition Beauty is a cruelty-free and certified clean (that means no parabens, no sulfates, no scary stuff) skincare brand that makes products suggested by and voted on by customers. This moisturizing cream full of hyaluronic acid and celery seed extract was a collaboration with former Olympic gymnast Nastia Liukin and is a favorite of commerce writer Lauren Steele. "It keeps my skin ridiculously soft and free of those weird dry patches and flakes that sometimes make an appearance," Steele says. "That's an impressive feat to pull off in the dry and high mountain weather of Salt Lake City, where I'm based." ($55)
Ancient Healing Clay Deep Facial Cleansing Mask
At one point this bentonite clay mask nearly broke the Internet with 15,000-plus five-star reviews singing its all-natural, pore-shrinking, skin-perfecting praises from users with all skin types. And a few years later, nothing's changed with this deep cleansing mask. Not even the price (yes, it's still just $10, and we still love it). ($10)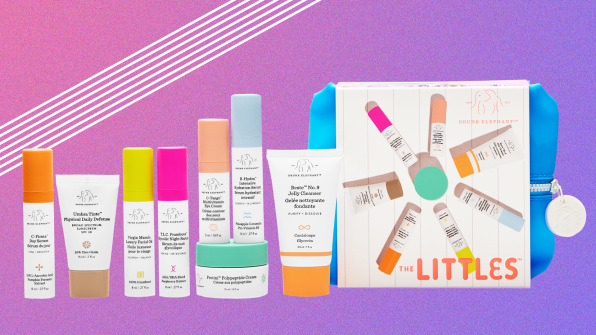 Drunk Elephant The Littles Travel Kit
Kits make great gifts—but we also fancy keeping them for ourselves. Especially this one from Drunk Elephant, which features eight miniature (travel friendly!) products, including a glycolic night serum, polypeptide cream, Marula luxury facial oil, and a jelly cleanser with the perfect consistency. "Drunk Elephant's products are great, and the packaging is smart—I never feel like I'm wasting any product," says senior editor Suzanne LaBarre. ($90)
La Roche-Posay Ultra Light Fluid Facial Sunscreen SPF 60
This award-winning sunscreen has a few fans in the Fast Company office, and for good reason. Made specifically for the delicate skin of your face, the matte-finish formula not only shields your skin with broad-spectrum UVA/UVB protection but also visibly reduces the appearance of sun damage already done (blame those years some of us spent as teenage lifeguards), thanks to an extra boost of antioxidants. ($30)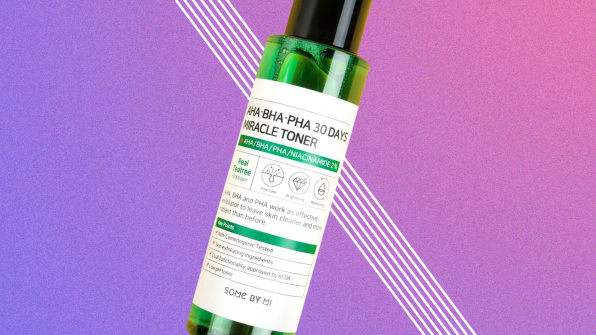 Some By Mi AHA-BHA-PHA 30 Days Miracle Toner
According to the K-Beauty team at Soko Glam, one bottle of this dermatologically tested toner is sold every three seconds! That's because its natural ingredients aren't too harsh and can help soothe inflammation, brighten skin, and target wrinkles—without the crazy chemicals. It contains three types of chemical exfoliants (AHAs, BHAs, and PHAs) plus papaya and witch hazel extracts—all while maintaining an optimal pH of 5.5. ($16)
Etude House Moistfull Collagen Eye Cream
Picking out an eye cream feels like an advanced chapter of curating a skincare routine, but once you do, it's impossible to think of a time when you wouldn't want a soothing, silky veil of hydration protecting the skin around your eyes. Staff writer Ruth Reader swears by House collagen eye cream, a Korean beauty cult favorite that doesn't break the bank. ($11.60)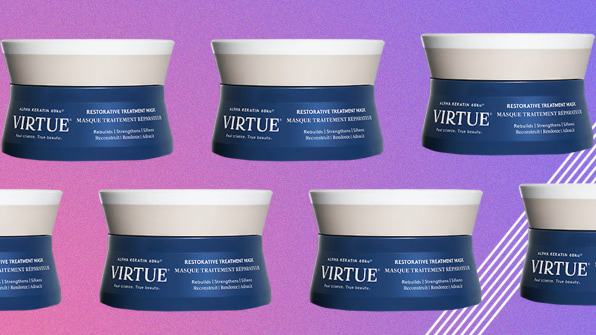 Virtue Restorative Treatment Hair Mask
Melisse Shaban, former top executive at The Body Shop, Aveda, Strivectin, and Frederic Fekkai founded Virtue to repair hair through biotechnology. The recovery products deposit pure human keratin protein directly into the hair to fills in cracks in the cuticle and repair damage from heat, chemicals, and color treatment. "I fried my hair to the root two years ago and I've struggled to have hair that bears any semblance of 'normal' to me," says commerce writer Lauren Steele. "Until I started using the Virtue Restorative Mask. It feels pretty damn good to be getting compliments from strangers on my hair after two years of post-fry recoup." ($66)
Amika Polished Perfection Straightening Brush
Blowouts are expensive (and seriously, who has the time), and flat irons damage your hair (and leave it *flat*). Meet the Goldilocks product that associate art director Chelsea Schiff uses to get smooth, styled hair without the trip to the salon: the Amika straightening brush. It helps curb frizz and works with literally all hair types—from fine and straight to thick and coily. ($120)
Grapeseed Oil
For those who like to keep moisturizing simple and effective, you can't go wrong with pure natural oils. But be warned, not all oils are created equal. So before you run to your cabinet and grape your olive or coconut oil, just know this: grapeseed oil is lighter than coconut oil (making it better at controlling oily skin) and has twice the amount of skin-nourishing vitamin E as olive oil. "I like plain grapeseed oil to use for makeup removal and as my daily face and body oil," says editorial director Jill Bernstein. ($8.51)
Good Hair Day Hair Dryer
You don't leave the house with wet hair (or spend 30 precious minutes blow drying it) anymore, thanks to this salon-quality blow dryer. Says senior editor Amy Farley: "My sister gave this to me for Christmas one year. It was a little presumptuous—are you trying to tell me that my hair's not already good?—but I love it." This beauty has shockingly even heat distribution, a cold air feature, and multiple heat settings that ensure you'll never want (or have) to look at another drugstore hair dryer again. ($199)
Looking for more gift ideas? Check out our other handpicked suggestions for all people in your life.
Fast Company may receive revenue for some links to products on our site.