At some point in their careers, your employees will reach a breaking point: Are they happy with their jobs and careers, or is it time to move on, to try something new? Too often, companies are letting excellent employees leave, rather than enabling them to reach their full potential.
Take the example of Michael, a finance director who left his corporate accounting career after 30 years because he was no longer motivated by his work. After a volunteering stint with an organization that needed both his accounting skills and his personal passion for photography, he found a new drive to do accounting work when and where it made a difference. He now works in accounting for small nonprofits where he knows that his skills are helping others and having a positive impact on the world.
Michael's experience allowed him to discover how his accounting career can, in a small way, change the world. That he had to leave a good job with a good company in order to learn this about himself is a mistake that companies need to correct.
Sean Hassell, talent acquisition leader at Point B, explains that top talent prospects are in a unique and powerful position in today's market. "Candidates are seeking organizations that are socially, economically, and sustainably involved in community service and philanthropic efforts. They are interested in companies that are pushing the needle when it comes to diversity and inclusion initiatives. Lastly, they are attracted to leaders that feed innovation and embrace the autonomy and passions of their employees. Individuals are not exclusively motivated by compensation and total rewards, but by opportunities to do meaningful work and being a part of something bigger than themselves."
Millennials and generation Z are entering the workforce intent on developing purpose-driven careers. If companies invest in their employees, building purpose-driven leaders, both they and their employees will ensure a return on investment. Jonathan Donner, a leadership consultant and former head of executive development at Amazon and Unilever, says, "Those leaders who possess the capability of processing their life and work experiences into wisdom—and ultimately, a sense of purpose—are the most equipped and inspiring leaders to follow in this complex and volatile digital world."
What is purpose-driven leadership and why should you invest in it?
Purpose-driven leaders tap into the intrinsic motivations inside themselves and those around them. According to research from Imperative, purpose-driven leaders are the most effective at advancing their own careers while making the world better. They also inspire their teams to achieve extraordinary results for reasons other than money.
Aaron Hurst, CEO and cofounder of Imperative, has said that, "as our global economy shifts towards a more inclusive model that is not destroying the planet, purpose-driven leaders are the ones creating more responsible businesses and products, and mobilizing the best employees to contribute towards something greater than profits. And the demand for purpose-driven leaders is growing, because it's good for business, too."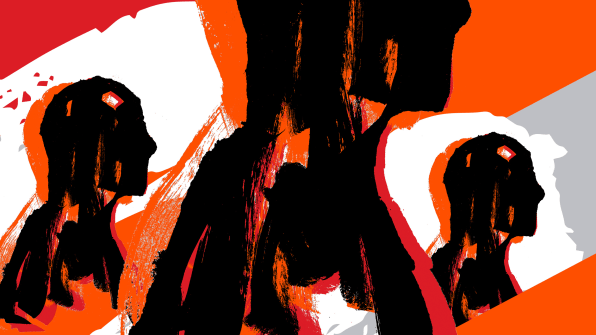 According to a report from EY on this topic, "[G]etting purpose right builds organizational resilience and, crucially, improves long-term financial performance." So even companies behind the curve on sustainability initiatives are now realizing that they need purpose-driven leaders more than ever before.
Amazon, long known for its single focus on decreasing costs for consumers, has avoided any charitable or sustainable initiatives because of the risk of passing expenses on to the consumer, but is now committed to being carbon neutral by 2040 (why 2040, in complete disregard to the 2030 Sustainable Development Goals, is another question, but it's a start). How did even Amazon change? Recent demands from customers and purpose-driven activist employees was key, but Amazon also laid the foundation for this on its own by enabling purpose-driven employees to create sustainability initiatives from the ground up.
How do you grow into a purpose-driven leader?
Research is clear on this topic: If you want to grow as an empathetic and purpose-driven leader, you need experience leading. Period. Therefore, it is your job to enable employees at your company to engage in stretch experiences, both within your halls and beyond them
But not all experiences are created equal, and opportunities must build on strengths and force the need for growth. Mikaela Kiner, CEO of Reverb and author of upcoming Female Firebrands: Stories and Techniques to Ignite Change, Take Control, and Succeed in the Workplace, says, "It's incredibly important to be intentional about your goals in growing, and you should go so far as to even write your own leadership manifesto. Think about how you will build a set of shared values, and what kind of legacy you want to leave. Talk early and often about your mission and purpose as a team and measure the impact you're having."
As companies plan for 2020, you can bet that your employees are making plans, too. The first quarter of 2020 is one of the most popular for your employees to take stock of their lives and consider alternative positions where they can live into their passions and potential.
Like Michael, working professionals take pride in their profession and are often seeking to use their deep expertise to contribute to things they care about. Michael didn't leave accounting, and the same is likely to be true about your employees. The more experienced they are, the less likely they are to go back to school to develop a new profession.
But they do want to commit their know-how to a greater purpose. If Amazon can grow its own leaders to help the company work toward sustainability, then certainly your company can too. And if you engage your purpose-driven leaders by giving them opportunities to stretch, learn, and grow, you'll be able to make a shift as quickly as possible.
---
Mark Horoszowski is the CEO and cofounder of MovingWorlds.org, a social enterprise that operates leadership development + social impact programs for individuals as well as global corporations. He is an RSA Fellow and also serves as adjunct faculty at the University of Washington Tacoma's Center for Social Responsibility and Leadership. You can find him on Twitter at @markhoroszowski and @experteering.