There's a science to buying the perfect gift—literally. According to research, a good gift is useful and high-quality. "When a giver chooses a highly desirable gift, he or she is hoping that the recipient will be dazzled upon opening it," writes Jeff Galak, Associate Professor of Marketing at Carnegie Mellon University's Tepper School of Business and of Social and Decision Sciences at the Dietrich College of Humanities. "In contrast, recipients care greatly about their ability to use or enjoy the gift and prefer more feasible or useful gifts. In other words, givers choose desirable but not feasible gifts because they seem likely to be more appreciated during the gift exchange. However, the recipient is likely to be less satisfied in the end with a gift whose value is hard to extract."
There you have it: If you want to buy a gift that someone will love, skip the "unique" gifts and opt for the practical, well-made, and highly useful. But what's useful?
At Fast Company, we've been bugging colleagues, coworkers, and companies we cover all season to find the most useful, beautiful, and unexpected gifts for everyone—from your couch potato little brother, to your always-on-the-go boss, to your fitness fanatic best friend, to your foodie father-in-law, and everybody in between. Below, you'll find a selection of our favorite suggestions. Happy shopping.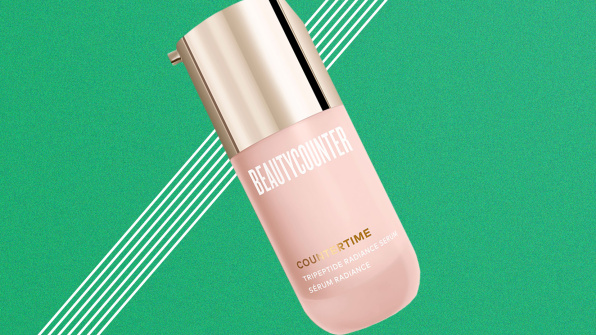 A beauty gift guide full of products we actually buy, over and over and over again
If you're shopping for a makeup and beauty lover, we've got some suggestions. Fast Company editors are obsessed with products that have quality ingredients (like Beauty Counter's anti-aging serum, pictured, $79), are long lasting (like Kat Von D's tattoo liner, $20), and will wear well all day (see Nars' powermatte lip pigment, $26). Find all of our favorites here.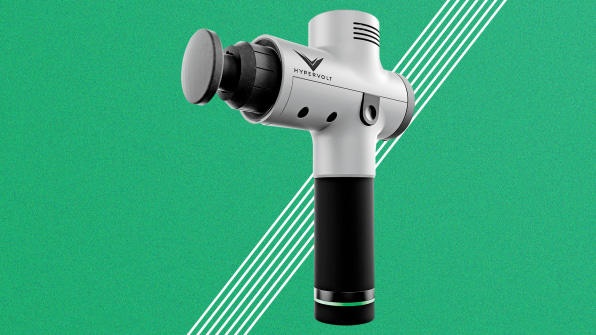 The best gifts for fitness buffs, according to Peloton's workout-obsessed employees
Unsurprisingly, Peloton's employees know a whole lot about working out—so we asked them to share the best gear of the year that they'd like to get (or give) this holiday. Among their picks were an "indulgent" Hyperice Hypervolt massage gun (pictured, $349) for sore muscles and a Samsung Gear Fit2 Pro ($199) that lets you leave your phone at home while you work out (but still blast your pump-up playlist). Looking for something on the cheaper side? Find all their tried and tested suggestions here.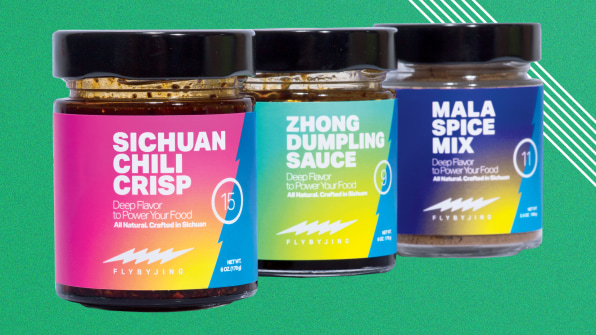 The best gifts for foodies, according to Sweetgreen employees
The folks over at Sweetgreen spend a lot of time (read: the entire work day) thinking about food, so we asked them to share the best foodie gifts they could think of. Try Sichuan Chili Crisp (pictured, $15) a "sauce that magically elevates every dish I've ever added it to," or a Breville waffle maker ($200) that one employee says makes "the best waffles I've ever made at home." Find all their gastronomic gift suggestions here.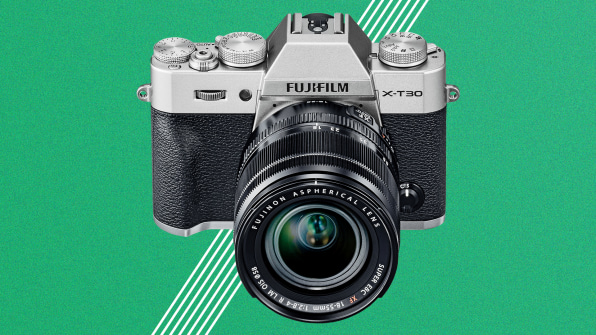 Hermés employees spill on their secret weapons for travel
Whether you're traveling for the holidays or year-round for work (or pleasure), we polled Hermés's employees to find the very best products for flying in style. Skyroam Solis's mobile WiFi hotspot ($99 + $9/ day for Wi-Fi) will help you have the most productive flight ever, while hyaluronic eye patches from Peter Thomas Roth ($55) will make you look fresh as a daisy as soon as you touch down. And once you've arrived, capture it all on this beautiful Fujifilm camera (pictured, $799). Read all of their suggestions here.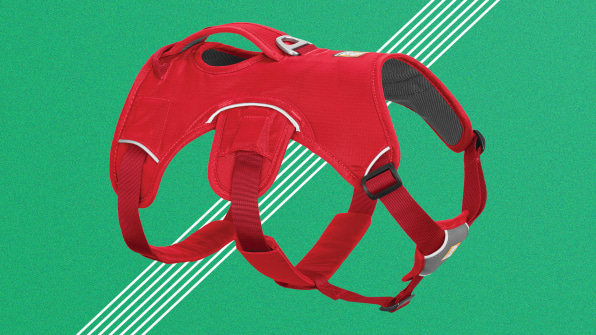 What to buy your dog for the holidays
You've gotten gifts for your family, your friends, you coworkers, your boss (see below)—but did you pick up something for your real best friend? We asked Fast Company editors for the best gear, accessories and treats for their furry friends to give you the low-down on the best gifts for dog lovers. The Ruffwear harness (pictured, $60), for example, is made for hiking, but can also be very handy for helping old, tiny, or otherwise difficult dogs up stairs or into cars. For more suggestions, check out the rest of the gift guide here.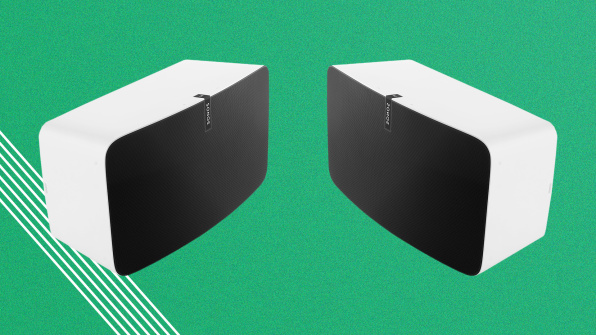 The best gifts your tech-obsessed friends don't own already
Tech is always improving, which means new products are constantly hitting the market—and tech lovers are always buying new gadgets. If you're looking for the perfect gift your techie pal doesn't already own, check out the sleek Withings steel smart watch ($130), Sonos' Play 5 speaker (pictured, $499) or Indoor Outdoor speakers ($598), or a subscription to Adobe Photoshop Elements & Premiere Elements 2020 (discounted to $99). Or find our other suggestions (and the best discounts we could hunt down) here.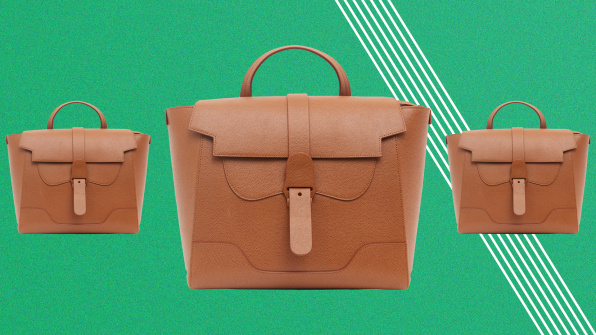 The gift that they'll use every day, all year
Little, flashy purses are all well and good when you're heading to holiday parties and New Year's Eve bashes—but during the rest of the year, we need bags that can multitask. Our roundup the the best work-life bags of 2019 digs into the must-have totes that will take you from the office to yoga to the airport. Standouts include the MZ Wallace Travel Jimmy ($275) which FC writer Elizabeth Segran tested as a travel bag and "instantly morphed into my work bag or gym bag as soon as I landed," and the Senreve Maestra ($895), which has the space of your old school tote but delivers it in a luxury package. Need something bigger, smaller or cheaper? Find our other favorites here.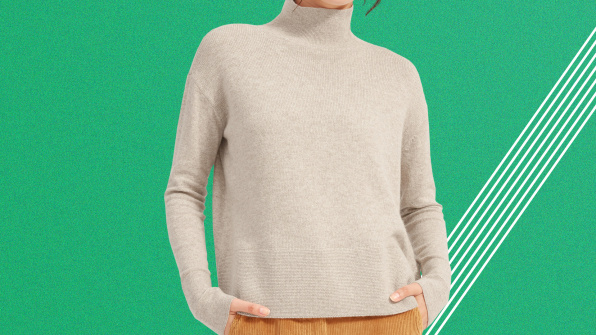 17 gifts that will keep you warm and cozy, all winter
When the weather outside gets frightful, all we want to do is cozy up and watch Netflix. We're betting you feel the same—so Fast Company rounded up our most coveted, comfy gifts we'd love to receive this December. Everlane's cashmere square turtleneck (pictured,$165) feels soft as a blanket, but you can wear it to work. Smartwool's popcorn cable socks ($25) cushion and insulate your toes whether you're shoveling snow or curled up on the couch. And when you do finally get tucked in after a long day, Coyuchi's serenity pillow ($118) and a Molecule Mattress Topper ($199) will help you sleep soundly. Check out the rest of picks here.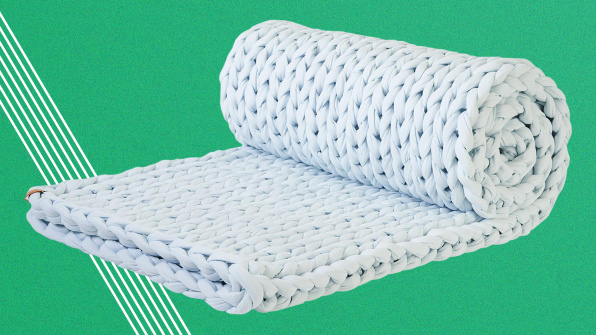 Speaking of cozy, try this eco-friendly weighted blanket
Weighted blankets keep you cozy while also relaxing you. This one from Bearaby is even better because it's made of Tencel Lyocell fiber, which is sourced from raw wood pulp, uses 10 times less water than cotton, and is fully biodegradable. Sleep soundly, knowing you're comfortable and saving the planet. ($279)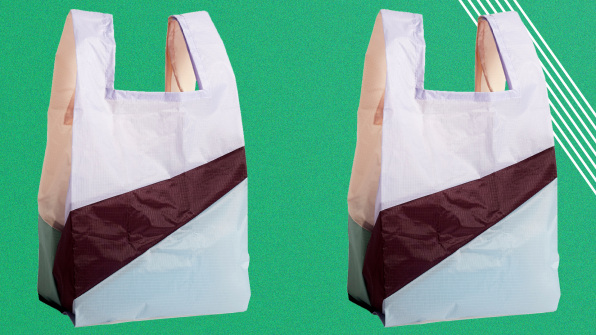 15 super sleek (and practical) gifts from Hay Design
Hay Design has a knack for making even the most everyday items look beautiful—and still affordable. Whether it's a gorgeous, six-colour shopping bag (pictured, $45), classic glass jug ($25), or uber convenient cordless, portable lamp ($95), you're bound to find Hay's products as beautiful as they are useful. Check out their other gorgeous products here.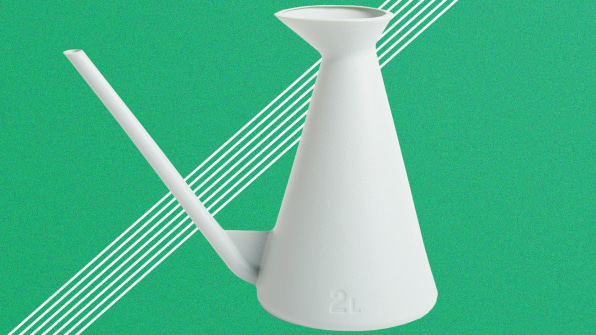 The gifts Fast Company editors are asking for this year
We see a lot of amazing products and companies come across our desks over the year. We compiled a list of the ones we're still thinking about, all these months later. Among them: A back and neck massager ($150) recommended by a former NHL player, a bamboo compost bin ($40) that's so beautiful you'll keep it on your kitchen counter, and a watering can (pictured, $28) adds unexpected style to one of our least favorite chores. Find more of our favorites here.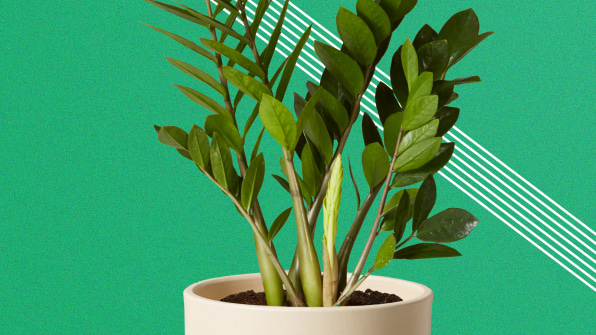 What to buy the person who signs your checks
Gifting your boss around the holidays can be stressful—how much should you spend? What's the difference between thoughtful and personal? Our editors thought long and hard over this question, so you don't have to. Our top picks: a beautiful (but hard to kill) ZZ plant (pictured, $44) or this impressively engineered Fisher Space Pen with a delightfully nerdy back story ($29). If none of those fit the bill, we've got plenty of other suggestions here.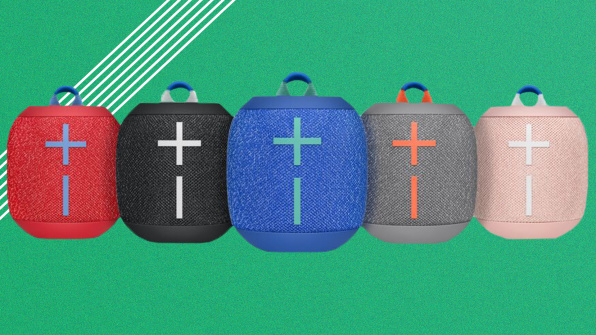 What to buy the person whose checks you sign
Maybe you are the boss—if not of the whole company, then a small team or one assistant. Should you get the people you manage a gift? Yes. Try one of these delightful (and super useful) Corkcicle x Poketo canteens ($35), a festive Wabi Sabi candle from Paddywax, or a portable Wonderboom 2 speaker (pictured, $100). Or check out some other options.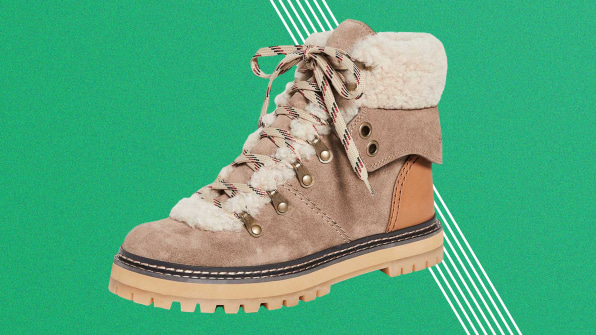 What to buy the person who seems a little chilly
How about a pair of good winter boots that are stylish enough to wear at the office? The pebble-grain leather Sorel Phoenix Zip Boot ($170) is business on the bottom and a (tasteful) party on the top, while the See by Chloe Eileen Shearling Hiker Boots ($315) strike a careful balance between rugged and fashionable. Plus, shearling. Check out the rest of our picks. We've also rounded up our favorite winter coats.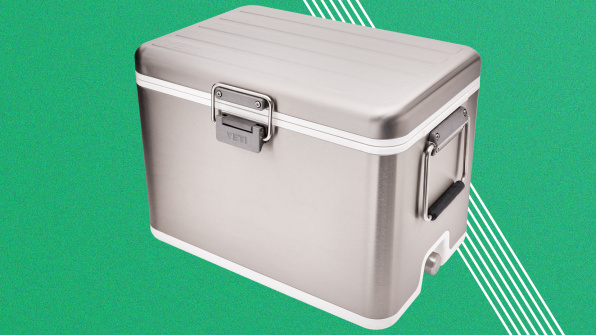 A ridiculous cooler for the ridiculous beer fan in your life
Is this $800 cooler from Yeti outrageous? Absolutely. Is it also decked out with a state-of-the-art vacuum insulation system that will keep your beverages cold twice as long as Yeti's already-impressive (and expensive) coolers? You bet. Find out more here.
Fast Company may receive revenue for some links to products on our site.