It was a cry for help that inspired entrepreneur Eric Coly to launch his startup. The former investment banker was approached by a close friend who confided to him that she needed counseling, but she couldn't find a therapist. Or more specifically, she couldn't find an African-American therapist. She wanted someone who could understand her experience as a woman of color.
Coly, a Senegal native diagnosed with depression, understood her frustration too well. He had also experienced the gap between the counseling needs of minorities and the availability of the services. It's a common issue: Of the 100,000 therapists in the U.S, 86% are white, 5% Hispanic, 5% Asian, and 4% African American. Meanwhile, the American landscape looks far more diverse: The population is 62%  white and 38% racial/ethnic minority, with the latter expected to grow to the majority by 2050.
"Take aside the stigmatization and the lack of access to insurance and resources, [minorities] tend to only find people whom they aren't able to relate to quite well," says Coly, 45. "And they essentially give up. They buy into the notion that there's no one out there who can help them."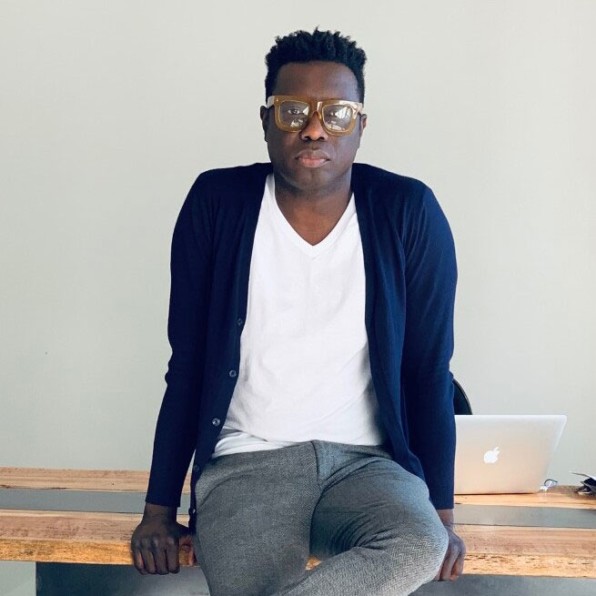 The mental healthcare gap is a huge issue—and one that medical schools are trying to remedy. For minorities already marginalized in other sectors, it can feel extra cruel when such a gap looms when it comes to their therapy needs. In addition, groups such as African Americans harbor long-standing suspicions of mental health institutions, which have proven biased against their needs in the past. As such, only one in three African Americans who needs mental healthcare actually receives it, according to the American Psychiatric Association.
So Coly spent the last year building Ayana, an app focused on connecting marginalized communities, people of color, LGBTQ+, and disabled individuals to licensed therapists. Ayana translates to mirror in Bengali, the sentiment being "it could be a reflection of your values," says Coly.
The app features a matchmaking algorithm based on gender, orientation, ethnicity, culture, class, language, and values, which then leads users to a video-enabled communication platform. Users are also able to text and call therapists anonymously. It launches in Android and Apple in early January.
Ayana hopes that with better matchmaking, patients will see better results and stick with treatment. Coly cites a recent survey that found that on average, African Americans spent two-thirds of counseling sessions talking about race. "No one should have to go into a place where you are meant to discuss issues in your life and discuss race as an issue for most of the session," bemoans Coly. "No one should have to educate a counselor."
The telehealth capability, stresses Coly, allows a wider swath of communities to engage in mental health services without running into barriers like transportation or time off from work.
Granted, the mental health industry is flush with teletherapy competitors, with established companies like Talkspace and Lyra quickly gaining traction with consumers. There are also smaller ones catering to individual communities. But as Coley sees it, they don't take the time to gather the correct info to provide an appropriate therapist match.
"The questionnaires tend to not be as progressive—it lacks the ability to tap into your cultural nuances, which is what makes you an individual," explains Coly, noting that mismatching has a greater tendency for misdiagnosis. African Americans, for example, are far more likely to be misdiagnosed than their white counterparts.
The Ayana team admits finding practitioners isn't easy. The process involves recruiting practitioners from a wide range of networks such as Bay Area Muslim Therapists, Chinese American Counseling Services, or National Queer and Trans Therapists of Color Network. For other communities, "Google is quite helpful," notes Coly.
But as word spreads, they're beginning to receive dozens of applications. Currently, the platform features 55 licensed counselors hired as independent contractors, with 100 awaiting the vetting process. "We want 1,000 counselors by the end of 2020," says Coly.
Still, for all its progressive virtues, Ayana is still out of reach for a good percentage of those it attempts to serve. The platform's monthly packages start at $140 a month for two sessions and unlimited texting, a high price point for lower-income individuals. To that end, Ayana plans to partner with community based-organizations to subsidize access. The startup is also developing a more affordable program to partner with mental health organizations and nonprofits.
Down the road, Ayana, like many teletherapy startups, hopes to work with health insurance companies, though that's been a slow area of progress. Talkspace now partners with a number of U.S. health plans to provide employee mental health programs, while hybrid model Octave is now covered by Anthem Blue Cross of California. But the majority still struggle for coverage.
More immediately, Ayana focuses on getting the word out by way of social media and strategic partnerships. It's working with multiple university mental health services, appointing college campus ambassadors, and approaching city and state health services departments.
Coly sees Ayana pushing past an ethnic-based platform; it's meant to evolve around culture, a model that could easily be adapted by other countries and all communities.
"It's really about your experience," says Coly. "But first we have to make sure that the people who have been neglected now get to be heard. That's our first focus and then we'll graduate to the next level."