When wintertime rolls around and temperatures plummet, you really can't go wrong with pampering yourself with all things warm, cozy, and soft. That's why we rounded up 17 products that are basically big bear hugs that you can buy your loved ones (and yes, you count as a "loved one" to yourself) this season. From hot toddy drink kits to a robe that will make you never want to get dressed again (unless you get to put on a cashmere sweater, that is) these goodies are pure, wintry indulgences that make the weather seem, well, not so frightful.
Eberjey long-sleeved sleep set
When recommending this super-supple jersey cotton sleep set, one FC editor stated: "These PJ's rock. And I'm from Minnesota—I know cozy!" So take it from us, these classically tailored pajamas will make you feel as good as you'll look. ($120)
Smartwool popcorn cable socks
If you're asking yourself, "Are socks actually a bad gift?" the answer is no. If you're wondering, "Should I buy these socks?" the answer is yes. Smartwool makes some of the most durable, warm, fits-just-right socks that will last for years (seriously—FC editors from the Midwest and upstate New York endorsed these claims) and make you forever swear off those plastic packages of socks from Target. ($25)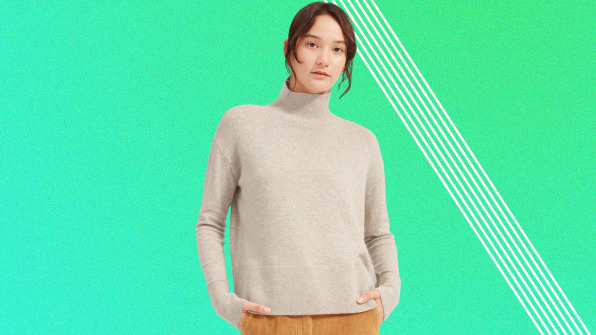 Everlane cashmere square turtleneck
A 100% cashmere sweater for less than $200? Everlane made it happen—beautifully. With a demi-turtleneck (not too low, not too high) and a flattering loose-enough cut, it's not hard to understand how this sweater has nearly 1,000 raving 5-star reviews. Everlane makes great sweaters for men, too. ($165)
L.L. Bean Glerups Wool Slippers
A dear friend who lives in snowy Colorado recommended these slippers to me, touting that she (and her partner) rarely take them off because they're just *that* comfy. Made of 100% felted wool and natural nonslip rubber, these extra-durable slippers will last for years. Oh, and they somehow keep feet warm, but never sweaty. It's a Christmas miracle.  ($135)
Sorel Joan of Arctic Boot
I've owned my pair of Joan of Arctic boots for six years, and they've kept my feet warm and dry everywhere from the Sundance Film Festival to shoveling the sidewalk. They are timelessly fashionable, but more importantly, damn good winter boots. ($200)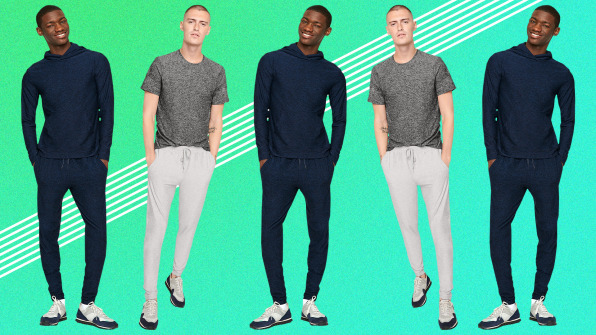 Outdoor Voices CloudKnit sweatpants
If we had enough room here to write an ode to men's sweatpants, we would. But instead, we will just recommend the best we've found out there: the CloudKnit sweatpants from Outdoor Voices. These sweats can please even the most discerning, and fashionable people in your house (one editor's "ridiculously picky" husband raved over a pair gifted to him last year). ($85)
White and Warren cashmere travel wrap
This 100% cashmere wrap has been a bestseller at White and Warren for more than 20 years—and there's good reason for that. Bigger than a regular scarf but smaller than a blanket, it's as versatile as it is luxurious. Plus, it comes in 14 different colors.  ($209-$315)
L.L. Bean silk pointelle pants and scoop neck
Those who have worn this silk pointelle loungewear from L.L. Bean swear by it—particularly because this set doesn't have the bulk of other winter pajamas, so you can stay warm without feeling smothered. One review raves: "I had the last pair for 10 years! Great fit, great quality, lightweight, and warm." ($55)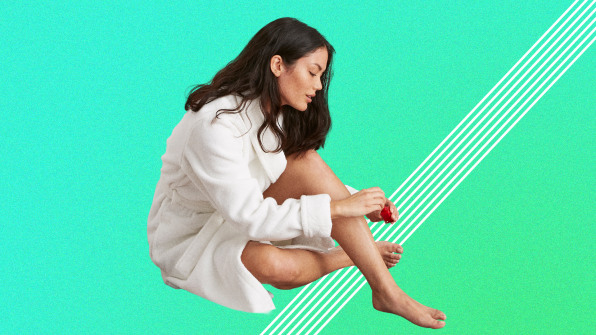 Brooklinen Super-Plush Robe
Would it really be a roundup of cozy must-have products if we didn't include a bathrobe so decadent it seems to belong in a spa? We think not. Introducing the Super-Plush Robe from Brooklinen. It's made of combed, long-staple Turkish cotton and has just enough heft to feel substantial, but still nimble. (Starting at $98)
Molecule Mattress Topper
Endorsed by quarterback Tom Brady, this mattress topper combines three eco-friendly layers of cooling, comforting, and supportive lumbar-loving foam to take all of the stress off your body's pressure points, so you can enjoy a restful sleep after a long, tiring day of lounging. (Starting at $199)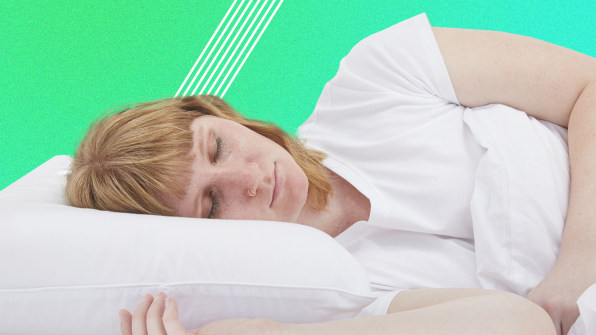 Coyuchi Serenity Pillow
Coyuchi—known for its ethical, sustainable, and super-cozy designs and home goods—hit the ball out of the pillow park with the Serenity Pillow, which also happens to be the company's best-selling product ever. Made from hypoallergenic latex, this pillow perfects spinal alignment thanks to a special indentation on its underside. You'll never want to sleep on a regular pillow again. ($118)
UGG faux fur weighted blanket
While the trendy hype of weighted blankets has recently subsided, we still believe in the power of a cozy wrap-around blanket that just also happens to feel like the best hug ever. This 12-pound faux fur blanket from boot maker UGG ups the ante with a super-soft slipcover that will have anyone feeling stress-free and blissed out. ($198)
Homesick Library candle
Don't have an in-home library? Don't have an in-home library that smells like a library? Just want to have the perfect nostalgic smell of warm balsam, spicy amber, and leathery old books to envelop you while you curl up and read a book? Well, here's your dream candle. ($30)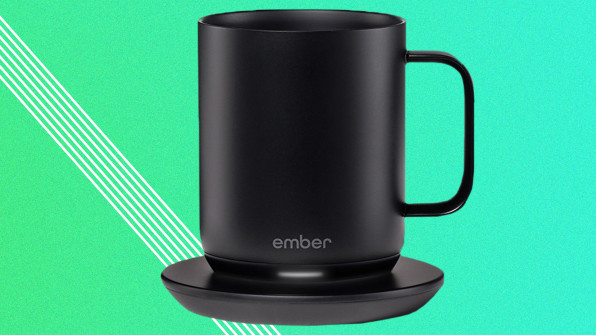 Ember Smart Mug
Yes, it's a $130 mug. But it's a $130 rechargeable "smart" mug that keeps 14 oz. of coffee, tea, hot cocoa, mulled wine, or whatever your winter palette desires at the perfect temperature (read: the exact temperature you set on your smartphone) for more than an hour. Goodbye, lukewarm bevvies. ($130)
Hot Toddy Kit
This kit includes six reusable muslin jute tea bags filled with cinnamon sticks and two spice mixes (lemon ginger and orange clove) so you can remedy a cold or just enjoy the delightful goodness of a classic hot toddy. ($38)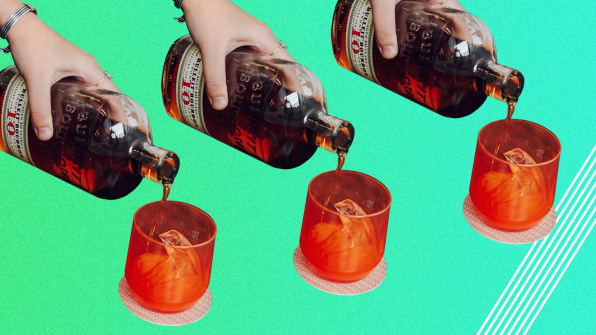 Bulleit Whiskey  (Starting at $30)
Because if you're going to make a hot toddy, you ought to make it with a 10-year-old bourbon, right? Shop this liquid warmth from Reserve Bar and complete the spread with two handblown Mazama bourbon glasses. Or order it from Drizly and get it delivered straight to your home—you won't even have to put shoes on.
The New York Times crossword app
Let's be honest: If you're cozied up on your couch or in bed, chances are you're looking at your phone. While you're there, push your brain a bit with the New York Times crosswords app. One FC editor raves about the abundance of puzzles at their fingertips: "It has a really large archive. Like, years worth." Trying to unplug? Get the low-tech version with the best Sunday crosswords. (App, $20 per year; book, $9)
Disney+
If you're really looking to lounge out and get cozy, a Netflix binge isn't the only option anymore. Hop on the Mandalorian bandwagon or cue up a Pixar classic (Inside Out, anyone?) and enjoy. ($7.99/month)
Looking for more gift ideas? Check out our other handpicked suggestions for all people in your life.
Fast Company may receive revenue for some links to products on our site.