Black Friday can surface a lot of "deals" that are actually not that impactful—like $5 off of a $20 sweater that you'll probably only wear once or twice. Buying cheap clothes for the sake of deals is not only financially irresponsible, it's bad for the environment.
A far better approach: Get the most out of your discount shopping by investing in high-quality, high price designer items that you'll wear and love for years to come. That's why we've rounded up some of our favorite work-appropriate clothes on Shopbop—the high-end online clothing hub—and its brother site for men, East Dane. Their "Buy More, Save More" sale—which runs through Tuesday, 12/3—will get you 25% off full-price items and up to 75% off sale items with the code MORE19. So forget about the fast fashion deals, and spring for these discounted designer blazers, work bags, and shoes.
Women's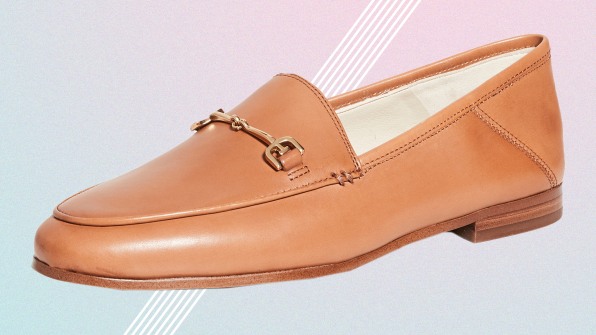 Sam Edelman Loraine Loafers
These caramel-colored Sam Edelman loafers offer a new take on classic black (though they have those, too, if you're in the market). Pair them with a slim work pant and a blazer for a classic look, or wear them with jeans to dress up a more casual look. ($120 before discount)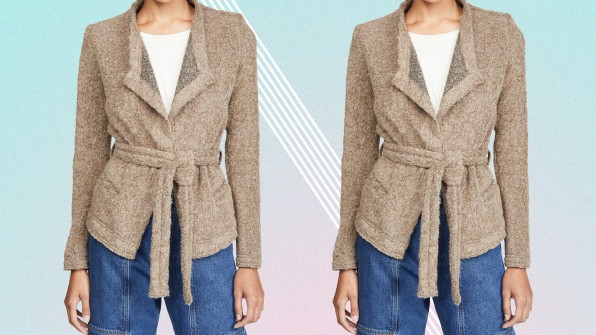 IRO Iquitos Jacket
This cozy jacket has the cut of a relaxed blazer but feels like a warm, soft sweater. It's a great staple for your busiest days when you need to look put-together but don't want to be constricted by a typical, more structured jacket. It looks great over jeans and a t-shirt, or dressed up with slacks and heels. ($323.40 before discount)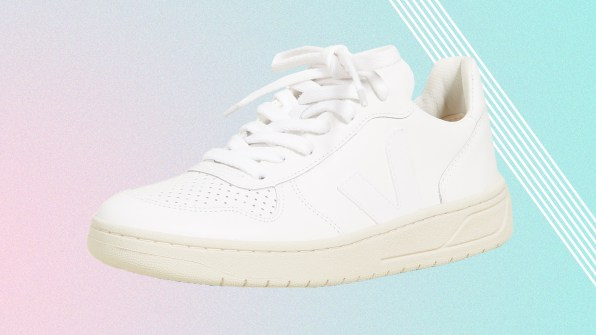 Veja V-10 Lace Up Sneakers
If you're going to wear sneakers to work, make them classic, white, and clean—like these lace ups from Veja. The white leather is built to last and easy to keep clean. And as a bonus, they're fair trade. ($150 before discount)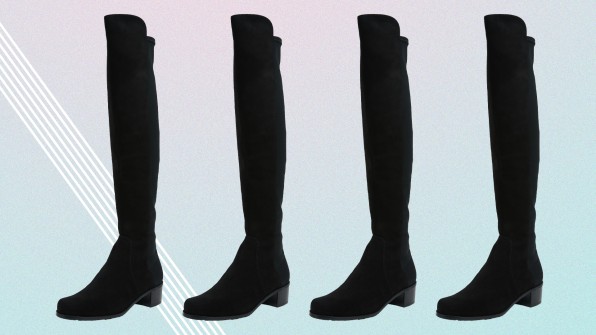 Stuart Weitzman Reserve Stretch Suede Boots
Over-the-knee boots take any outfit from normal to chic. Black suede helps soften the look of these Stuart Weitzman boots, so they're still military-like without being too over-the-top. A short, chunky heel gives you a little height without killing your toes. ($695 before discount)
The Transport Tote by Madewell
Madewell's Transport Tote is the ultimate work-life bag: Fill it with your wallet, makeup bag, packed lunch, and even workout clothes—and nobody will be the wiser. ($168 before discount)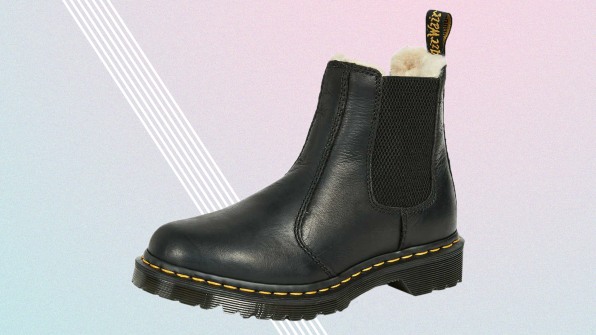 Dr. Martens Leonore Sherpa Chelsea Boots
Looking for a pair of boots that you can trudge through slushy snow in, but won't have to change out of once you've arrived at work? Look no further than Dr. Martens sherpa Chelsea boots. The classic silhouette works in a business-casual setting, but cozy sherpa will keep your feet toasty—on the down low. Docs are known for their comfort and durability, so you can expect these to last you for many winters to come. ($160 before discount)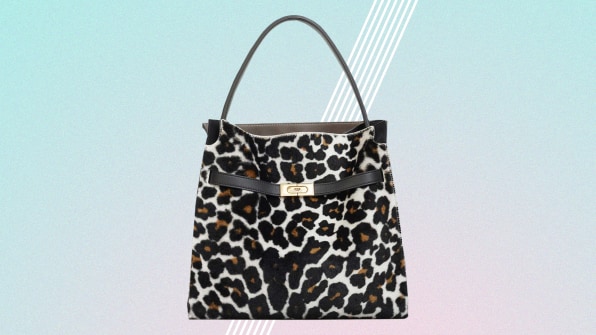 Tory Burch Lee Radziwill Shearling Deconstructed Soft Satchel
Leopard is everywhere this season, and this Tory Burch satchel is a great way to work it into your regular rotation. It's big enough to hold all of life's essentials but can transition easily from your daytime business meetings to more dressed up evening outings. ($1,198 before discount)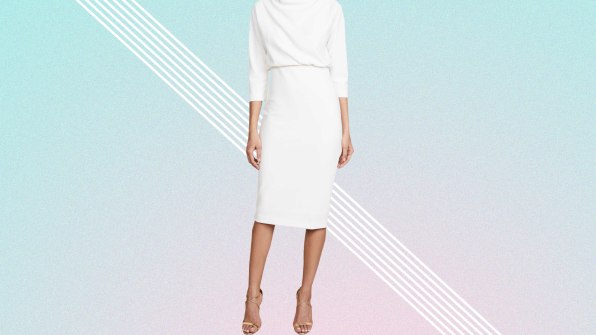 Badgley Mischka Collection Long Sleeve Dress
This dress from Badgley Mischka combines the classic silhouettes of a cowl-neck sweater and a pencil skirt into an easy business dress. It comes in the ever-wearable black, or bright white if you're feeling more daring. ($295 before discount)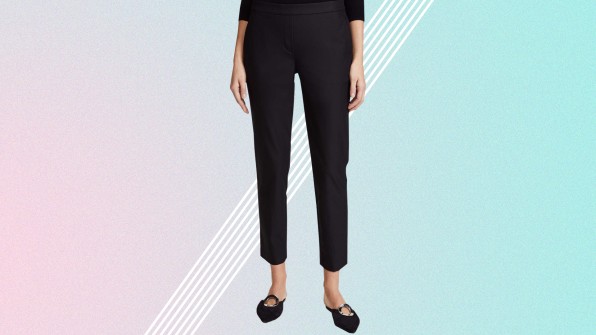 Theory Approach Thaniel Pants
You can never have too many pairs of well-fitted, slim work pants. These classic Thaniel pants from Theory come in black or navy, and you can pair them with just about anything in your closet. You won't be sorry. ($275 before discount)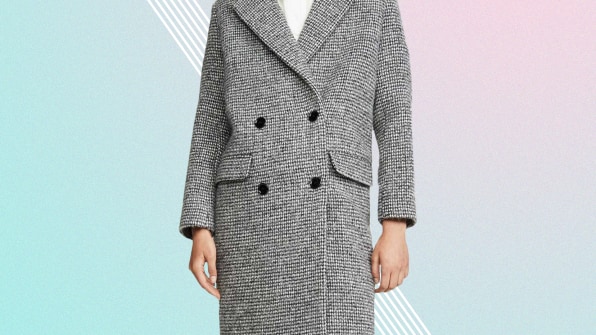 IRO Sikinos Coat
A sharp wool winter coat can be worth every penny.  This wool overcoat from IRO is a versatile black and white and will look just as appropriate over jeans and a sweater on the weekends as it will over a pantsuit during the weekdays. ($696.50 before discount)
Men's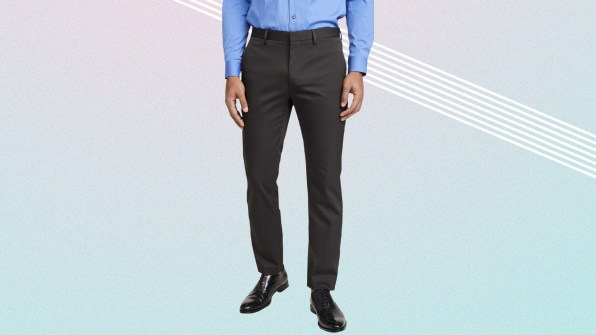 Theory Zaine Pants
Again, can you ever have too many pairs of classic work pants? We think not. Grab a pair (or three) of these Theory Zaine pants while they're discounted. ($265 before discount)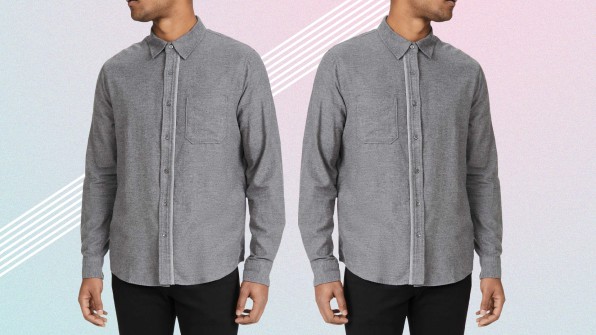 FRAME Long Sleeved Brushed Flannel Shirt
Make flannel cozy, but fashion. That's exactly what this brushed flannel shirt from Frame does. Button it up to look more put-together, or leave it open for a more casual look. ($195 before discount)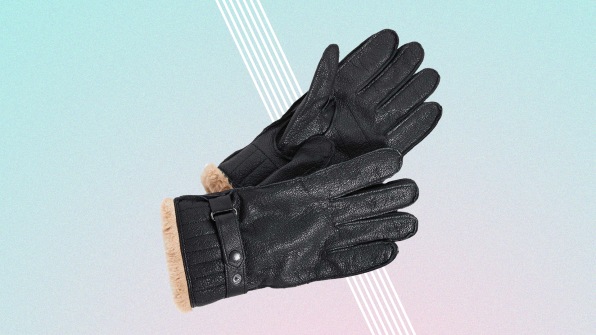 Barbour Leather Gloves
Good leather gloves are warm, water-resistant, and will take years (and years and years) to wear out. This pair from Barbour are lined with faux fur, so they're extra cozy. ($100 before discount)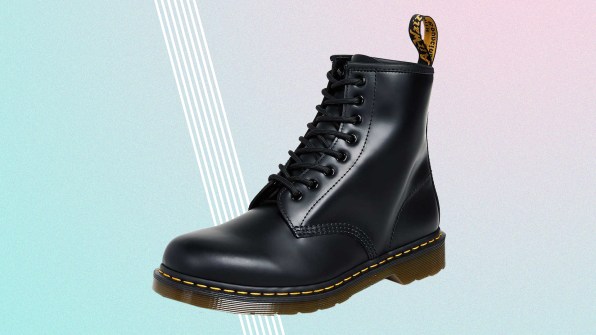 Dr. Martens 1460 8 Eye Boots
If you're looking for a winter boot that won't make you look like a lumberjack or snowboarder, you can't go wrong with Dr. Martens 1460s. They're waterproof, heavy, and unbelievably comfortable (once you break them in). Buy them discounted and wear them for many winters to come. ($140 before discount)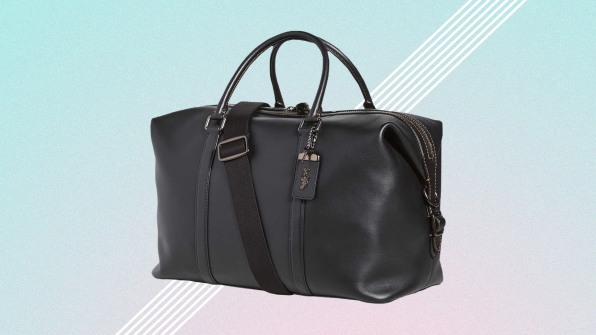 Coach Metropolitan Duffle Bag
We already rounded up some of our favorite weekender bags, but if you're looking for something bigger to tote with you through the holidays, this Coach Metropolitan Bag is our top choice. One of leather's best qualities is that it doesn't wear out nearly as quickly as fabric, which means this (discounted) investment will pay for itself when it's still going strong (and looking great) a decade from now. ($695 before discount)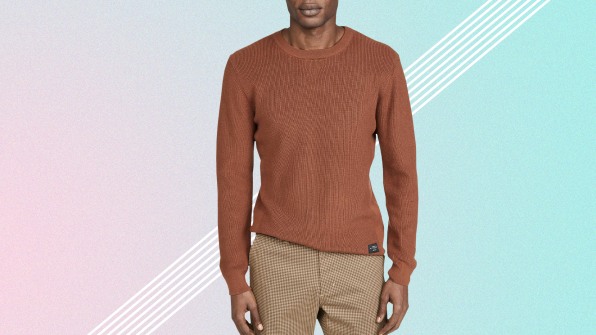 Saturdays NYC Everyday Classic Silk Cashmere Sweater
The name says it all: The Everyday Classic sweater can be worn just about anywhere—whether you're at work or hanging out with friends. Cashmere is so unbeatably soft and cozy, you'll never regret slipping this on. ($165 before discount)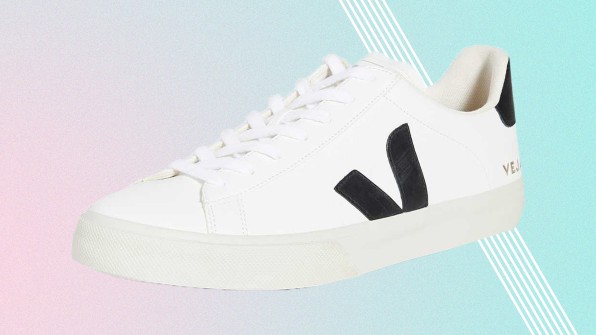 Veja Campo Chromefree Leather Sneakers
Let's be honest—we're all constantly running around during the holiday season. Make your busiest time of year more comfortable with these classic, black and white sneakers from Veja. They're made of leather, so they're water-resistant and easy to clean. ($140 before discount)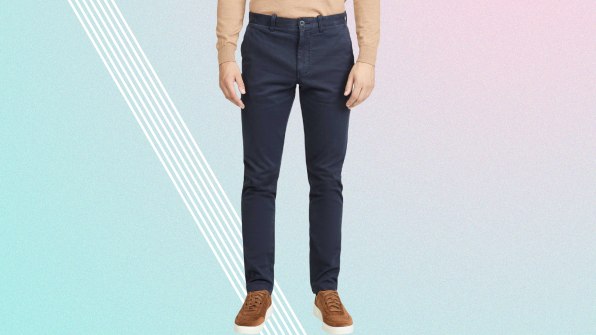 Madewell Slim Chino Pants
More comfortable than denim, plus slightly more dressed up. They're an easy addition to any work wardrobe. And when you wear them with a sweater over the holidays, mom and grandma will fawn over how stylish you've become. ($98 before discount)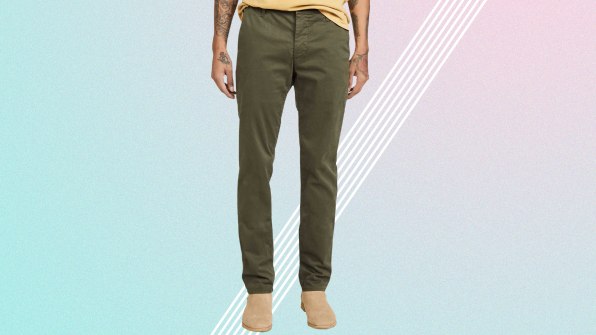 AG Marshall Garment Dyed Pants
Army green is just as neutral as khaki or navy, but 10 times more stylish. Add these to your rotation to fool everyone into thinking you're hip. ($188 before discount)
Looking for more gift ideas? Check out our other hand-picked suggestions for all people in your life.