The Pantone color system, which designates a number for just about every color under the sun, has been used across design industries as a way to create a standard matching system and universal point of reference. Pantone is used in fashion design, graphic design, and just about every creative industry in between. It's used to predict trends, and every year the colors the company predicts will be popular in the next year become a newsworthy forecasting announcement.
The color system has also been used as a tool to assign legal ownership over color. Over the past few decades, it's become relatively common for a Pantone color to be cited in litigation as a proprietary part of a brand's identity—say, Tiffany blue, aka Pantone 1837.
Deutsche Telekom, T-Mobile's parent company, is the most recent brand to have litigated use of its trademark (yes, literally) color. According to NPR, the company sent insurance startup Lemonade a letter accusing them of stealing its trademark magenta—Pantone Rhodamine Red U. "You're talking about the one of the three ink cartridges in every printer in the world," Daniel Schreiber, CEO of Lemonade, told NPR. "The idea that a company can trademark it and own it, just defied belief and I was in a state of disbelief."
Color disputes are more common than you might think, and Deutsche Telekom isn't the first company to lay claim to a color. Let me freshen up your design-related Supreme Court history.
The question as to whether or not a color could be legally trademarked was resolved in the 1995 Supreme Court case Qualitex Co. v. Jacobson Products Co., Inc., in which the dry cleaner Qualitex took its competitor Jacobson Products to court for trademark infringement of their distinctively colored press pads. Qualitex won the case, and the court decided that a trademark can consist "purely and simply, of a color." When delivering the unanimous decision, Justice Stephen Breyer wrote that because the color alone was associated with the Qualitex brand, it had adopted a secondary meaning and became a brand identifier: "It acts as a symbol."
Color was no longer just the raw material with which designers work; it was so distinctive that it had brand value. It became a symbol for the brand on its own, and that made it proprietary.
Deutsche Telekom assigns a lot of value to the magenta it uses. In fact, the color is part of Deutsche Telekom's registered brand, spokesman Philipp Kornstaedt explains over email. He says that the company offers products and services beyond telecom, including fashion, broadcasting, music, tech, healthcare, and more, and for that reason—"it's not only a question of how Lemonade's usage of Magenta impacts T-Mobile (U.S.)." Meanwhile, T-Mobile spokeswoman Krystal McIntosh tells me that "Deutsche Telekom establishes brand guidelines governing how the marks are used by its licensees (including T-Mobile USA)," and points me to the company's branding guidelines. The company calls magenta "the most important element of our corporate identity" on a company site that sells merch exclusively in the color.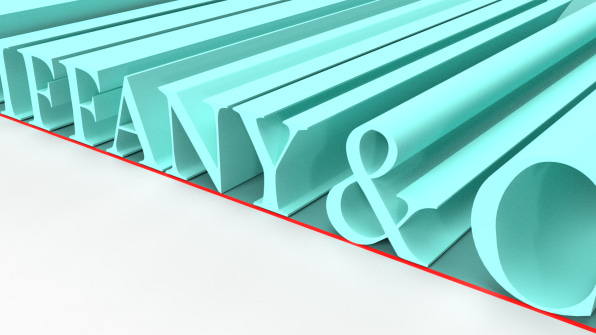 Deutsche Telekom has its predecessors, and many companies have trademarked colors, from Mattel's Barbie Pink to UPS brown. Tiffany & Co. successfully trademarked its distinctive robin's egg blue in 1998, after it had been in use for more than 100 years. On the other side of the coin, in 2018 the U.K. Court of Appeal denied Cadbury the ability to expand the trademark of its distinctive purple (that's Pantone 2685C) color beyond its original 1995 registration for use on chocolate in "bar or tablet form." Cadbury had applied for a new trademark in 2004 using the same wording as its original application: "being the predominant color applied to the whole visible surface, of the packaging of the goods," but with the goal to expand the trademark to a range of products. One of its top competitors, Nestlé, opposed the trademark application, saying the color wasn't distinctive enough and that the request was too broad. The U.K. Court of Appeal agreed, and Cadbury's application was denied.
Trademark litigation is typically confined to competitors within the same industry, according to Mental Floss. So, for instance, if an auto repair shop uses Barbie Pink, it should be in the clear. This distinction can affect whether or not a color dispute will end in favor of the plaintiff company that holds the color trademark.
It is also why Lemonade is fighting the injunction on their use of magenta in Germany, claiming in a press release that Deusche Telekom "is not even licensed to conduct business in this regulated industry—so the two companies are not competitive in any way."
Yael Wissner-Levy, Lemonade's vice president of communications, told me via email that the company has filed a motion with the court to invalidate Deutche Telekom's magenta trademark, and petitioned the German Trademark Office to revoke their claim to the color magenta in the insurance sector. Lemonade has changed the color from magenta in Germany while it awaits the results of those court proceedings. It has also launched the hashtag #FreeThePink, in an effort to bring the discourse to the wider public and score a win in the less official court of public opinion.
From store branding, to digital, to merch, T-Mobile has certainly put Rhodamine Red U—oh, apologies, I mean magenta for those not fluent in Pantone speak—to good use. According to Kornstaedt, the Deustche Telekom spokesman, a preliminary injunction against Lemonade has been issued by the ruling court in Germany. From there, the case will be decided by the European Court of Justice.
In the end, precedent indicates that a color can be trademarked when it becomes a recognizable brand symbol—though the trademark is limited to the industry the company works in. But determining exactly what qualifies as a recognizable symbol, when it comes to color, is up to the courts to decide.
This piece has been updated to include a statement from Lemonade.