Leonardo da Vinci had one. So did Pixar cofounder Ed Catmull. Dorothy Parker was famous for hers.
Each of them belonged to a creative community that collaborated on projects and challenged the status quo. And if the idea of a creative collective was valuable in Leonardo's day, it's essential in modern times, as technological shifts and changes in the workplace (think of the gig economy with its tribes of nomadic freelancers) have made us more independent and isolated. Younger baby boomers change jobs at least 11 times, according to the Bureau of Labor Statistics. And Americans will spend three hours per day or more staring at their smartphones this year.
It is no wonder, then, that creative communities are flourishing in an era of malaise and disconnect. The Wing, a coworking and community space primarily for women, has expanded to 11 locations in just three years. Social clubs, like Soho House and San Francisco's Saint Joseph's Arts Society, have surged in popularity. And a number of books have been published recently about the importance of engaging with others, including Face to Face: The Art of Human Connection, written by Brian Grazer, the Oscar-winning producer of A Beautiful Mind.
"We figure out not only who we are, but who we could be, through our gatherings," said Priya Parker, the author of the 2018 best-seller, The Art of Gathering: How We Meet and Why It Matters. "It's an adage that birds of a feather flock together. But we have a choice of who we want our birds to be."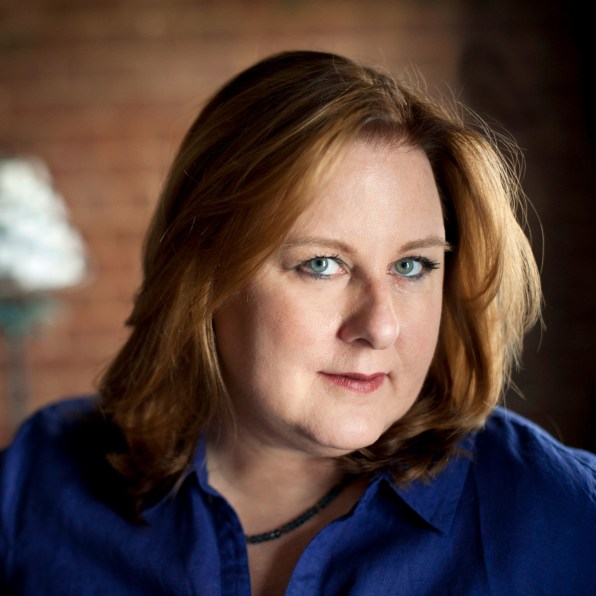 I know this firsthand. A few years ago, I started a salon with friends, in which we challenged ourselves to extend the boundaries of our comfort zones. We mastered new skills and bolstered our creative confidence. Inspired, I created an arts and ideas gathering called the Box Sessions, which will be held in Scotts Valley, California, from February 28 to March 1. There, award-winning filmmakers and artists, workshop leaders—even a magician—will share their wisdom on creativity and storytelling. One of the main focuses of the weekend will be that everyone needs a community.
Fred Dust, a former managing director for the design firm Ideo and a board trustee at the Sundance Institute, said there are two types of creative groups: those who seek to rediscover a spark, and professionals who want to be exposed to the ideas of others so they can sharpen their own.
"I've seen more hunger for people gathering," Dust said. Some things "can't be substituted for a heart on Instagram."
Oftentimes, though, creative cognizance is wrapped in a romantic ideal. Think of the fizzy lunches at the Algonquin Hotel in the 1920s where Parker and a coterie of New York writers and artists gathered daily for a decade. Sure, they were friends. But they disagreed about art, culture, and politics as much as they agreed.
"There is a myth that there is no tension," said Daniel Coyle, author of The Culture Code: The Secrets of Highly Successful Groups. "But that can't be farther from the truth. The great strength of creative communities is that bonds are strong enough so you can have tough conversations. You give each other permission to have frank, hard talk."
At the MacDowell Colony, a contemporary arts fellowship in Peterborough, New Hampshire, artists, writers, filmmakers, and architects are appointed cabins where they can work in solitude for up to two months. Lunch is delivered by picnic basket. Wi-Fi is spotty, making it hard to get distracted by the internet. The cabins, too, are situated for maximum seclusion.
Evening meals are an altogether different matter. "The one requirement is that you come together for dinner," said Philip Himberg, the colony's executive director. "There is something about the conversation at the table that inspires them."
As the weeks progress, bonds form as artists tiptoe out of their studios and start sharing their work. Others offer to collaborate. "It's a courageous act to make something out of nothing," Himberg said. "It's all about risk-taking. It is finding the tribe of people you like."
But you don't need to be an artist to have a tribe. People can build a creative community among friends, at the office, or at an event like the Box Sessions. "It can look a thousand different ways," Parker said. A brown-bag series of talks. A book club. Gatherings "allow people to be seen," she said. "It normalizes creativity and makes it benign so everyone can apply these elements to their own lives."
Structure, though, is necessary for success. During the Renaissance, artists like Leonardo were apprentices and, later, mentors in their own workshops. Pixar developed a "brain trust" where Catmull and his peers tested their most challenging problems. "Good ideas don't look good right away," Coyle said. "Molding company culture so it accepts that is the hardest work to do right now. You can't force community."
Parker told a story about a man she knew who decided to throw a party when he turned 50. He feared his worldview contracted the older he got, and his life less creative. So, he invited only those friends whose lives seemed to get richer as they aged. At the party, he thanked them for their friendship and inspiration. "Norms and values are contagious," Parker said. "Not only is he saying help me expand, but he is telling them to keep going."
---
Laura M. Holson is an award-winning journalist for the New York Times and founder of the Box Sessions, a creative gathering in February 2020.