It's hard to imagine that it's taken this long for Hollywood to give celebrated abolitionist Harriet Tubman her cinematic due, but director Kasi Lemmons's Harriet marks the first studio feature about the runaway slave turned leader of the Underground Railroad and Civil War hero.
However, just because the film is new doesn't mean the script hasn't been floating around for years—in this case, nearly three decades.
Screenwriter Gregory Allen Howard wrote what would become Harriet 26 years ago for Disney. The studio eventually passed, and so began Howard's odyssey to get the film no one wanted to make made.
Wait . . . it's a slave movie?
After graduating with a degree in American history from Princeton and a brief stint on Wall Street, Howard eventually pivoted toward screenwriting, landing writing gigs, mainly in TV, including 21 Jump Street and the short-lived sitcoms Where I Live and Teech. Howard thought his big break had arrived when producer John Watson approached him through his agent with an offer that was directly up Howard's alley. Watson and his producing partner Pen Densham had a deal with Disney at the time, and they were interested in developing a movie about Tubman, who Howard had studied extensively as a history major.
"Hollywood loves new writers, 'cause they don't cost very much. I found that out much later," Howard says. "And there weren't that many working black screenwriters." Let alone ones with Howard's knowledge of history. But he didn't want to make a history lesson as a movie. He wanted to frame Tubman as an action hero.
"They were skeptical because up until [then] all those kinds of movies were solemn and very serious. It was medicine. I don't like that," Howard says. "My first instinct was always creativity as entertainment. I read history every night. It's my hobby, my vocation, and my avocation. But I wouldn't make a history movie, because I wouldn't go see it."
Howard spent nearly a year researching and writing, and when he turned in his script, then titled Freedom Fire, Watson and Densham sent him a bottle of champagne.
"I said, 'This is so weird. Why did you send me a bottle of champagne?' 'Cause the script's great!' And I said, 'Well, aren't all of them? And he started laughing,' " Howard recalls. "I know now that probably 95% of [scripts] are average or not worth doing."
Despite the script being good enough to warrant a bubbly toast, when Watson and Densham took it to Disney, the bubbles went flat.
"When they ran it up the flagpole, what happened then is what happened over the next 25 years: Cold water hits them in the face, and then they say, wait a minute, this is a slave story. I forgot it was a slave story," Howard says. "They get wrapped up in the action, and then somebody says, you know, this was a slave story. Oh yeah, we're not making slave movies."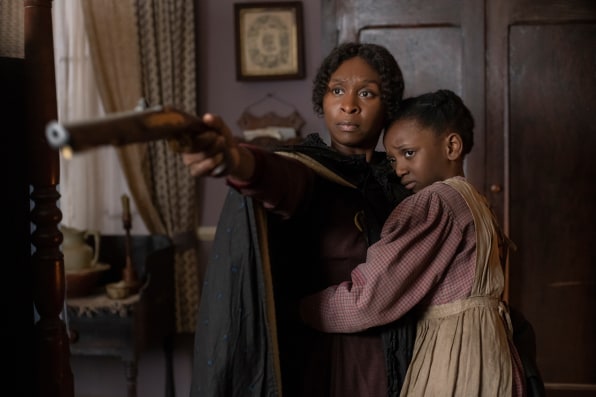 ". . . Not that goddamn slave movie"
Since Watson and Densham were exclusive to Disney, they encouraged Howard to take his script and become its producer. In between high-profile gigs—including penning the screenplays for Remember the Titans and Ali—Howard would shop his Tubman biopic to anyone who would listen, but there weren't many willing ears.
"It became a running joke in town," Howard says. "Greg and his slave script."
It wasn't until 2013 that Howard thought he had some leverage to work with. Steve McQueen's adaptation of Solomon Northup's memoir, 12 Years a Slave, was pulling in rave reviews and raking it in at the box office. The film would eventually win three Oscars, including best picture, and earn $187 million globally.
"So I went back to my poor agent, who said, 'Listen, I'll talk to you about anything but not that goddamn slave movie,'" Howard says. "And I said, '12 Years a Slave made money. You can't tell me a slave movie won't make money.' " His agent advised him to get a producing partner, which he found in Debra Martin Chase (The Princess Diaries, The Sisterhood of the Traveling Pants).
But Freedom Fire was still in the starting block.
"The excuse now was a slave story will make money, but that was 12 Years a Slave and Steve McQueen is well regarded and Michael Fassbender was in it," Howard says. "There was always an excuse."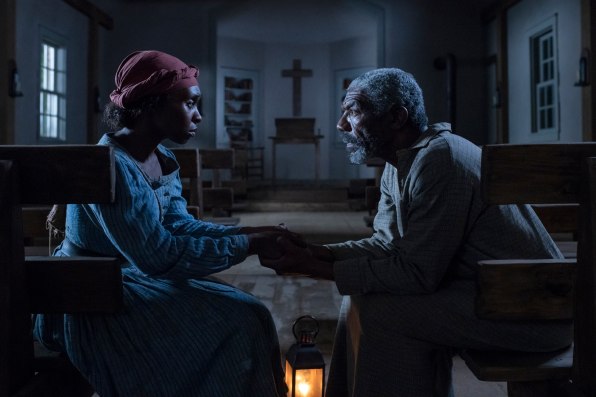 The perfect trifecta
As it turns out, Howard needed two other touchstones in the entertainment industry to make his two-decades-long passion project a reality: the #OscarsSoWhite backlash of 2016 and the #MeToo movement's renewed steam following the avalanche of sexual assault allegations against producer Harvey Weinstein.
"I was naive in thinking they'll read the script, they'll like the script, they'll see the potential, and make the movie," Howard says. "That's a fool's errand. You need a certain set of circumstances."
#OscarsSoWhite called out the dearth of black nominees during the 2016 Academy Awards, while #MeToo sparked initiatives for gender parity both in front of the camera and behind the scenes. Add to that 12 Years a Slave being profitable, and Howard finally received a steady green light from Focus Features in 2018 for Harriet (the film picked up more production partners along the way but switched directors and distributors, with its final home at Focus).
"I feel a real sense of vindication," Howard says. "You really should follow your heart. If anything, this proves it."