What do you want for lunch today? How about for dinner tomorrow, or breakfast three months from now? You might not really know, but Whole Foods thinks it does. The company just released its top 10 list of food trends for 2020.
Obvious conflict of interest aside—their prognostications call out brands they'll actually carry—but they're not generally wrong. As Fast Company has reported, the store predicted the coconut-everything craze of 2016 and plant-based boom in recent years (although that one was hard to miss).
"[W]e know that trying new things is one of the top reasons [customers] visit Whole Foods Market," says Rachel Bukowski, the team leader of product development at Whole Foods, in an email to Fast Company. The list plays into that. "I personally hope that consumers who are curious about food trends will learn something new and be more willing to try it, and I hope consumers that are already familiar with these trends or brands will be excited that they're ahead of the curve and inspired to follow them through the next year," she says.
True to form, the company enlisted 50 of its trend-spotting foragers, product buyers, and in-house experts to divine what it thinks we'll be most hungry for in the year ahead. Their predictions hinge on the idea that customers increasingly care as much about how food is made and as they do its general health benefits. They also raise more existential questions about how we define things like fish sticks. Here's the range of general agricultural concepts, ingredients, and products Whole Foods bets you'll be devouring.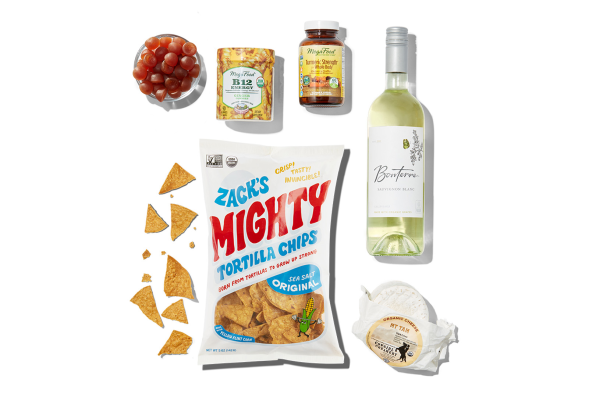 Harvests that help the planet: While still a slightly undefined term, the practice of "regenerative agriculture" is all about farming practices that benefit the land (and or environment in general) as opposed to hurt it. Do that right, and you can still make everything from grass-fed beef to gourmet cheeses and tortilla chips sustainably.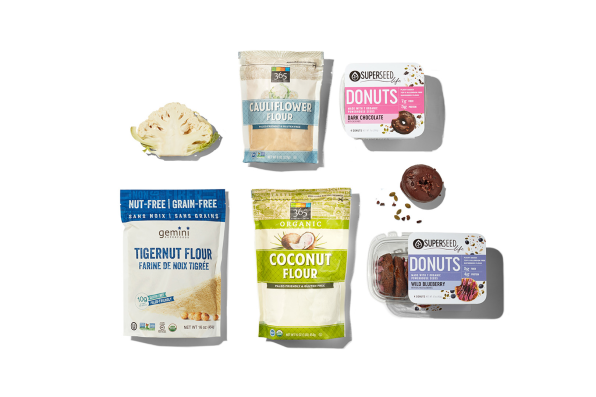 Flour in increasingly funky forms: The gluten-free foods movement opened the door for people to start experimenting with classic ingredients like wheat-based flour. That's led to a whole new wave of leavening agents based on cauliflower, bananas, coconut, and tigernuts, and shelf-ready products that hint at their nutritional benefits, even as desserts.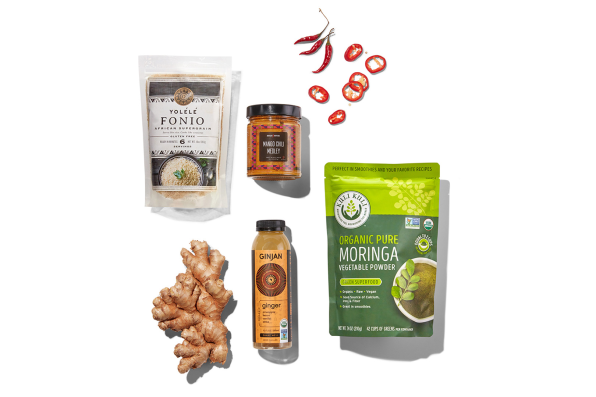 West African ways of cooking: Technically, snack bar company Kind called this one back in 2019. But Whole Foods believes the region's spicy flavors, pungent seasonings, and indigenous ingredients with "super" benefits like moringa and tamarind will make their way into ever more juices, condiments, and vegetable-based mix-in powders.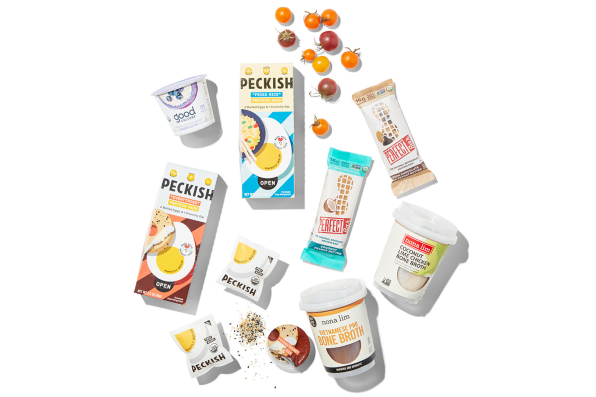 Healthier single-serve snack options: Cooking healthfully takes time, so manufacturers are offering their own prepackaged approximations, which Whole Foods thinks will help grab-and-goers not eat terribly. They foresee refrigerated cases filled with "hard-boiled eggs with savory toppings, pickled vegetables, drinkable soups, and mini dips and dippers of all kinds."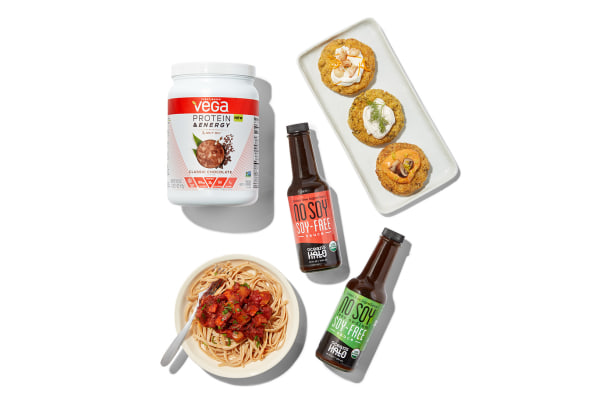 Soy-based foods switch: Soy-based products are a good plant-based alternative for anyone with a milk sensitivity, but some people are also allergic. Some alt-dairy items will be subbing out the original substitute for grain or mung-bean-made concoctions, while supplements and sauces make their own changes ("no-soy" soy sauce is now a thing).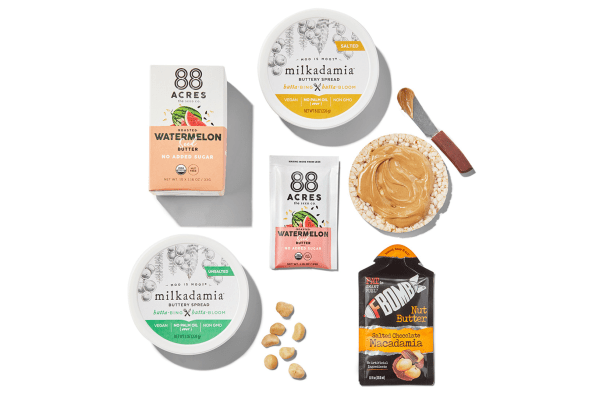 Even nuttier types of butters: Watermelon seeds and macadamia nuts are two new building blocks for brands trying make peanut-butter-like products. The trick is new nut and seed spreads will also be trying this while either eliminating rain-forest palm oil, or at least using a smartly sourced version.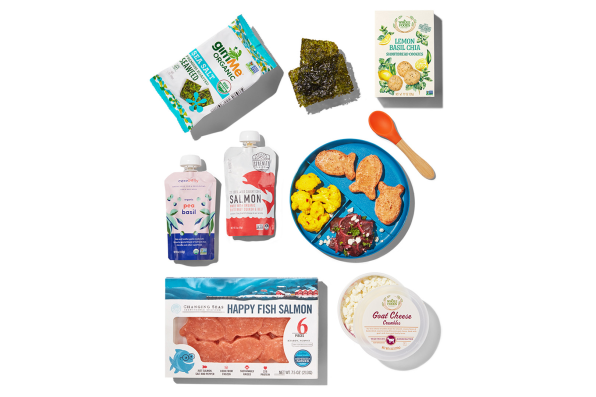 Kid-friendly "foodie" foods: Your kids want chicken nuggets? Go organic. Fish sticks? Try the non-breaded salmon ones. For shoppers raising the next generation of little shoppers, there's a growing "kids' menu" of choices, including roasted seaweed and lemon basil chia shortbread cookies.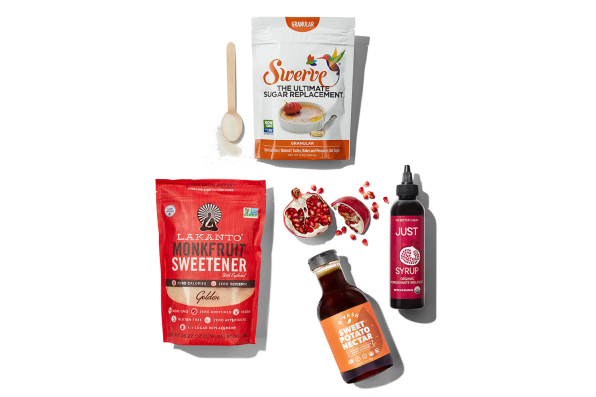 Honey and maple syrup challengers: There's a wave of new natural-sounding sauces to slather on stuff. Per Whole Foods, the brands to watch (in their stores) include: "Just Pomegranate Syrup, Lakanto Monk Fruit Sweeteners, D'vash Sweet Potato Nectar, and Birch Benders Monk Fruit Sweetened Pancake Syrup in Classic Maple." Plus, Swerve, an erythritol-based sugar replacement.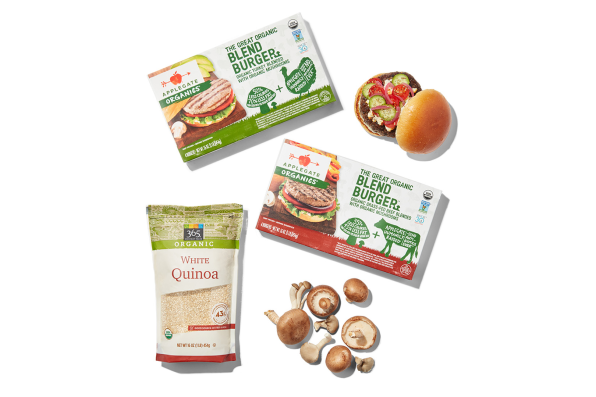 Blended, less beefy burgers: Take a traditional beef patty, replace part of it with an eco-friendlier but still savory filler like mushrooms, and you've got a recipe that's a little healthier and better for the planet. Lots of meat companies are trying this with their own variations that bleed into other products like beef-quinoa-and-veggie meatballs.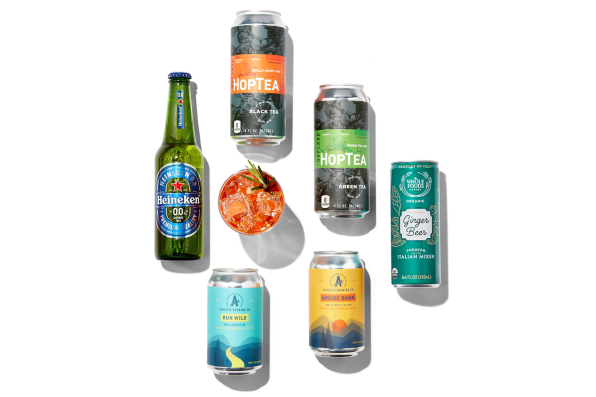 No-booze Beverages: Nonalcoholic beer has been around for decades. But it's gone upscale and craft with a wild variety of fake spirits, seltzers, and beers from the likes of HopTea Sparking Teas to the already extremely popular Athletic Brewing Company.